OUR LAST 4 NIGHTS AS A FAMILY OF 4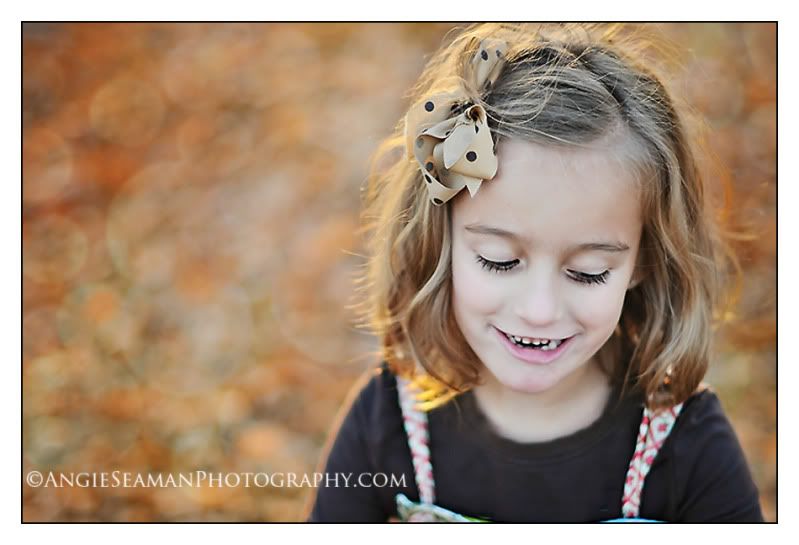 Kenidi has been exceptionally clingy in the past week - more so the past couple of nights. I'm convinced that she senses his arrival is very near. Brent commented last night on how she had fallen asleep with her arm around my big ol' pregnant belly and her face tucked snugly right into my chest. She was belly to belly with me and I couldn't bare to move for the longest time. I didn't want to alter her position. I've always said that she is my "cuddle bug" - sometimes we say "snuggle bug." She knows it too. Kenidi is definitely our affectionate child - to the extreme. She gives hugs and kisses throughout any given day as if she was getting paid for them. It melts my heart in ways I can't even begin to describe. Since being pregnant and growing this huge belly of mine, she will kiss my belly a 1000 times a day and say the babies name as she pats me there. (Yes, we chose a name that she can say easily) It is the cutest thing ever. Little does she know just how much her world is about to get rocked once this baby arrives.
I got all emotional the other day thinking about how hard Brennen took "her" arrival when we had her. He had been our universe for 4.5 straight years. When Kenidi came into this world, it rocked Brennen to the core and he went into a withdrawn spell for a couple of weeks following her birth. He eventually snapped out of it and fell in love with his little sister but it left me broken hearted initially. He didn't take her permanent placement in our family well at all in those first few days. We worry with Kenidi even more. Given her special needs issues, we can't talk with her about her feelings the way we did with Brennen. She will only see this new baby getting all the attention and become frustrated at the thought that she is lacking some of it now. I plan to work really hard on making her feel just as included and loved as ever. In my heart of hearts though, I know that there is no way to protect her little feelings completely. She is my baby girl. Always will be. Even though she is 7, she functions more like a three or four year old verbally. Therefore, Brent and I always have a hard time remembering that she really is seven years old. She still seems like our baby girl even with her growth and beautiful accomplishments as she ages. The picture above is one I took of her last Fall when we still lived in Indiana. It's amazing just how much she has changed in that short years time. It's proof that they grow so very quickly. This new baby will do the same. The time will fly by just as it has with Brennen and Kenidi.
My heart is aching for the effect this new little one will have on Kenidi but then again, I know God had a plan when it came to the creation of this baby. Baby Seaman #3 is coming for a reason. His entrance in our lives is something God feels we need and is purposeful. I trust the good Lord above completely and know without a shadow of a doubt that he'll help us conquer this new journey and the transition with Kenidi and her new baby brother just perfectly. I'm not naive to think that the first month or two isn't going to be tough. However, I'm convinced, like Brennen - she will love her baby brother with time and eventually not be able to imagine her life without him.
In the meantime, as we relish these last four nights together as a family of four, I intend to squeeze her tight and take advantage of the love she gives unconditionally. As I type, she is fresh out of the bath, smelling like a new baby herself with a hint of coconut scent to her. (her shampoo) She is huddled up next to me, on my right arm, yawning as she watches Edward and Bella in Twilight on our master bedroom TV for the 600th time. Kenidi enjoys repetition. She thrives off routines. Cuddling with her mama is part of her nightly routine and I will soak that up for as long as I possibly can. In a few short days, she'll be snuggled up next to me as I nurse her new baby brother. I'm looking forward to those new connections amongst the two of them as well as with Brennen and his baby brother to be. That boy is pinging off the walls with excitement. He cannot wait for this new little ones arrival. I'm eager to see their expressions the first time that Brennen and Kenidi meet him. Be still my beating heart...
Thank you God for this unexpected blessing we learned about 9 months ago. Thank you for the beautiful daughter you gave us 7.5 years ago. And thank you for the handsome son you gave us almost 12 years ago. I'm so proud that you chose me to be their mother. Thank you for your continued gifts in life Lord. You take such good care of us all. I know you are watching over this baby as he spends his last few nights in this tummy of mine. I know you will work your magic thru the hands of the doctors in the operating room come Thursday morning. I know you will protect our 2nd sons arrival and bring him into this world happy and healthy. I know that you will give me the calm, the peace, and the strength to endure this surgery and the recovery that comes along with it. Bottom line, I'm confident that you are here. Here with us. Here helping us prepare for the journey that we are about to embark upon. Chapter 3, 524 is about to begin and I can't possibly imagine how we'd write that chapter in our book without you Lord. We owe all of the glory and all of the thanks to you.
In your grip now more than ever, Angie
Labels: 38.5 weeks pregnant, baby seaman, blessings, cuddle bug, God, Kenidi, our last 4 nights as a family of 4, snuggle bug