HOMESICK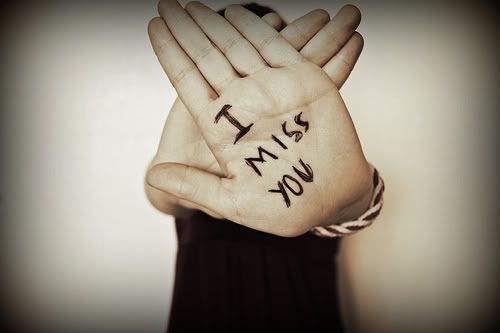 No, this isn't me. Found this image online and thought it was fitting.
Tonight was one of those nights. Another one of those nights. You know the kind where you are so homesick that your entire insides ache. For those who've never lived away from home, it might be difficult to comprehend. However, I've had a few of those moments in recent months. Beings that I lived within minutes of my parents for my entire 34 years of life, moving 977 miles away from home hits hard. It's been about 8 weeks since we've been gone. However, nights like tonight make it feel as thought it has been 8 years.
I skyped with my Dad and Cathy a little while ago. It was 80 degrees here in sunny Florida today but it is snowing by leaps and bounds in Indiana right now. They are getting hit hard and totally drenched with a snow storm. The type of snow that made me nuts when living there. My Dad picked his laptop up while skyping and carried it to his front door. He held up the computer so myself and the kids could see outside and into the snow. Behind the snow fall was my Grandma's house. She lives across the street from them in the same neighborhood. Seeing the snowfall and her house made my heart sink. I miss her and Patti (my aunt - Cathy's sister). I miss my Dad and Cathy themselves terribly. And in a very sick and twisted sort of way, I miss that daggone nasty snow. GASP! I know. I know. I said it. I can't believe it either. All of my Indiana friends instantly emailed me on facebook when I said that there and reassured me that I "DON'T" want to be home right now. I appreciate their pep talks. In the end though, there really is no place like home. Not even the beach.

We are making plans to get back home within the next couple of months. Although we've only been away for 8 weeks (basically like when we used to stay in Florida for our Summers), I can't wait to return to Indy - snow on the ground or not. I want to veg out on my Dad's couch, eat Cathy's home cooked food, visit with Grandma Dixie, watch Kenidi play tug of war with Eddie (their dog), stuff myself with my Dad's stash of peanut m&m's in the bowl that rests faithfully on their counter, and most importantly...just hug them. Hug them tightly. Oh how I love my parents. I have the best Dad in the world and I'm so blessed by his support. And although I've ALWAYS known that, being 977 miles away from him now makes me realize that even more so than I had before. I can't wait for them to come visit here, watch Brennen play basketball again, see Kenidi ride her horse at therapy, cheer with her special needs cheer team, etc. It's no longer important for me to have them come here so that we can go to the beach together and such like we always have in the past. Now it is the simple stuff that I miss like the fact that they came to every single game Brennen ever played in. Basketball and football was always a huge family affair with several bleacher rows full of friends and family that were "Brennen fans." Now the bleachers seem eerily empty.
Yes, I am...

I love you Dad!
...your "buckethead" daughter
Labels: Dad and Cathy, homesick, Indiana, snow