STRAWBERRIES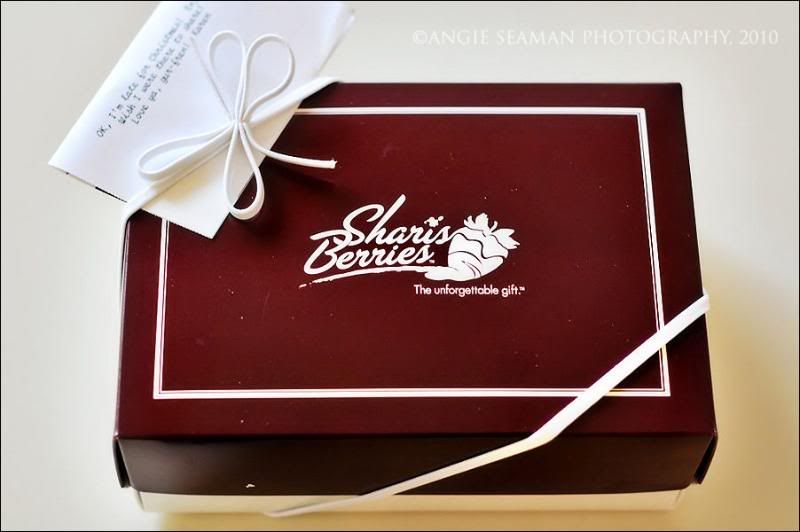 I got a special delivery the other day. It was a box from my dear friend/sewing employee, Karen. When I opened the box it came shipped in, I saw the words "

Shari's Berries

" across the top of a maroon ribbon wrapped box inside. I knew right away what they were. Karen had told me a while back ago about this place that delivers chocolate covered strawberries and just how impeccable they were. She wasn't kidding...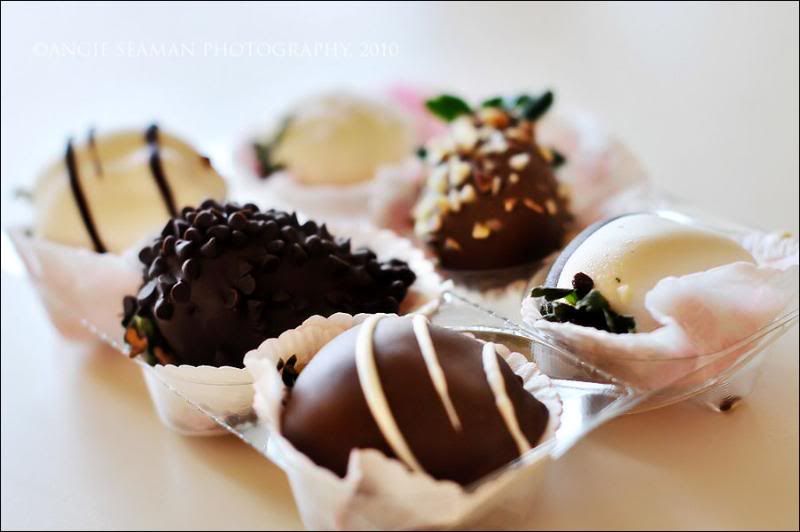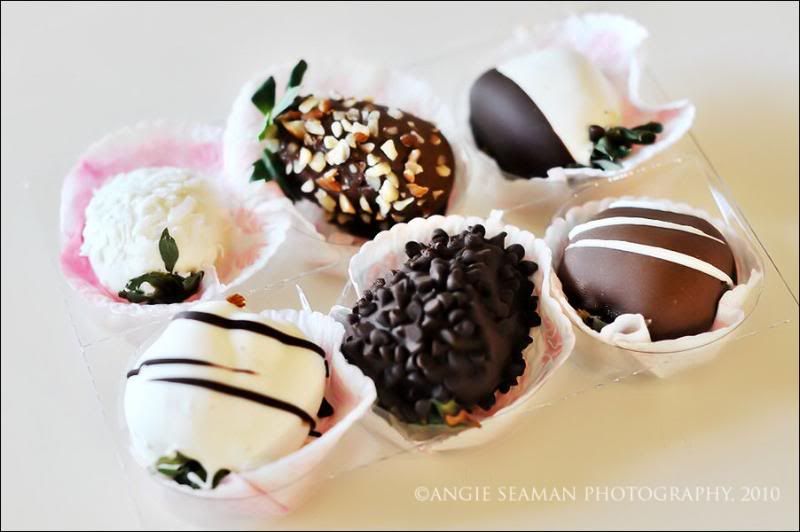 Needless to say, these bad boys lasted mere seconds in our house. They were beautiful in presentation but even more scrumptious to taste. Not only that but they were HUGE - GINORMOUS in size. We got our belly's worth - that is fo' sho'!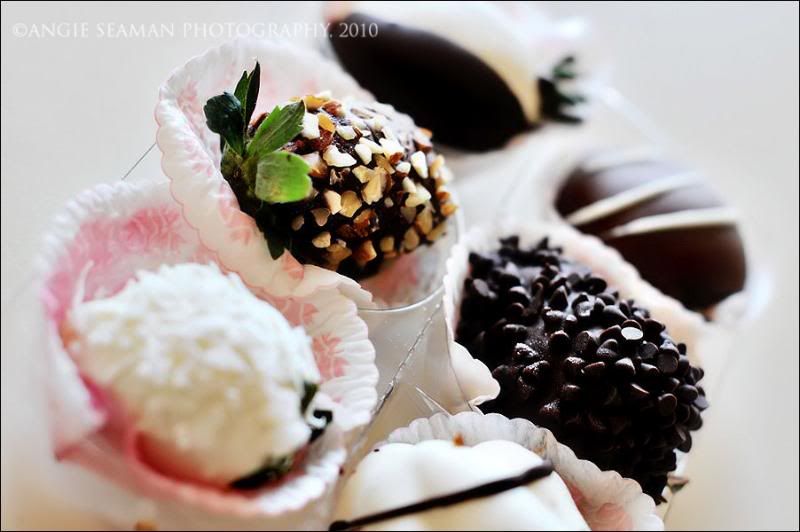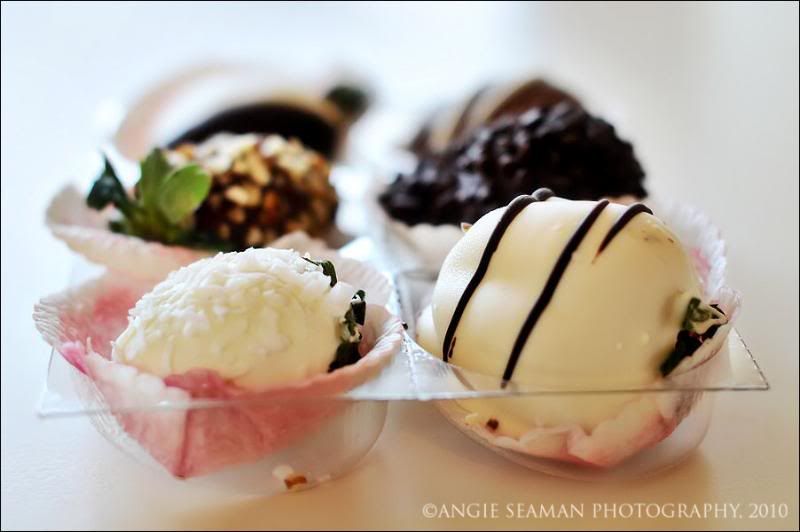 I loved all of the different flavors and the different textures that they had for us in the box. They made for beautiful photographs.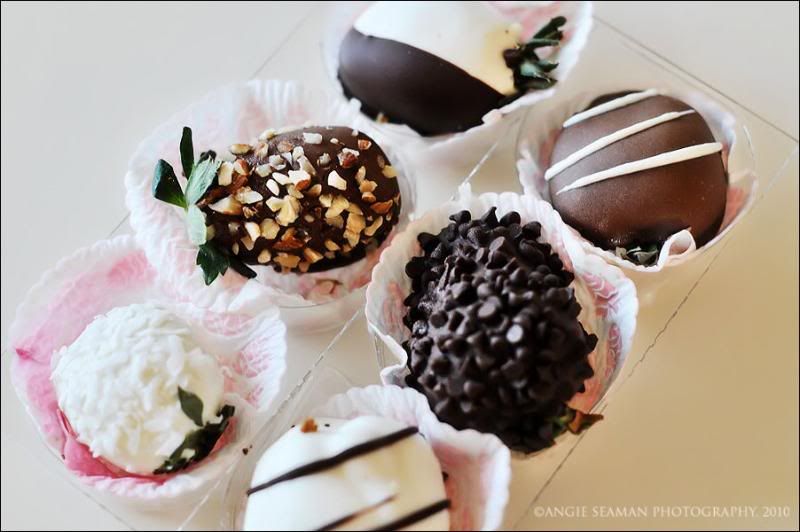 Thank you Karen. These were DY-NO-MITE! I loved every bite of them. So did the rest of my clan. You are such a sweetheart. I can't wait for your visit in March. We are going to tear up the town in downtown Naples, enjoy sun drenched days on the beach, and pink cotton candy sunsets at night. Fun times...fun times...!
For now, I'm off to take Brennen to his first night of basketball practice here in Florida. He is on a new team and so very excited to get started and back into the normal swing of things with his sports again. The only bad thing about it is the 8pm Monday night practices. Who sets these schedules anyway? We always get the crappy time slots when it comes to the weekly practices. It must be a man that sets these schedules because I KNOW there aren't any Moms out there scheduling basketball practices at 8pm on a school night. Grrrr! Until the next post, enjoy the rest of your evening. xoxo, Angie
Labels: chocolate covered strawberries, Karen, shari's berries, strawberries