MY CHICAGO WORKSHOP GIRLS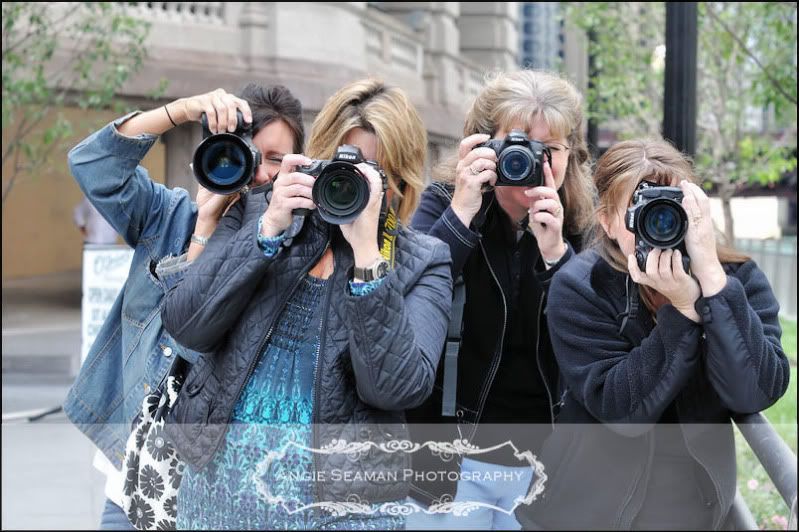 Meet some of the wonderful ladies from my Chicago Photography workshop. Loved these gals. I met some fantabulous new "friends." It is a great thing when you can spend a weekend with 10 other women who share the exact same passion as you do. It's so fun to talk camera gear, lenses, software programs, locations, etc. Unfortunately, I didn't get everyone in on these pictures. I am missing some of the girls and I am so upset about that. I wish I would have had the allotted time to snap everyone included in the workshop. For now though, this is all I got.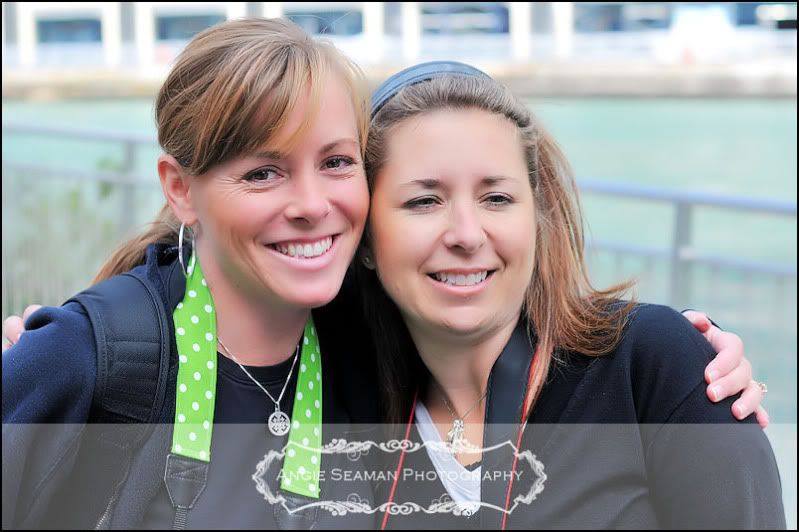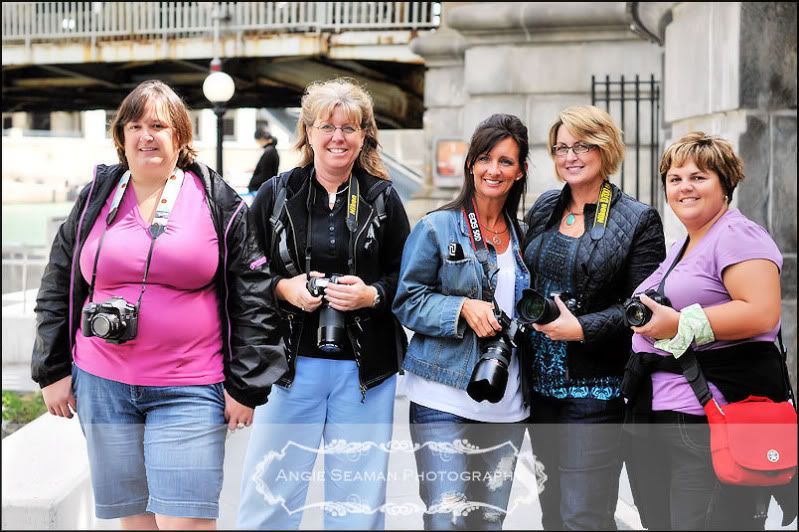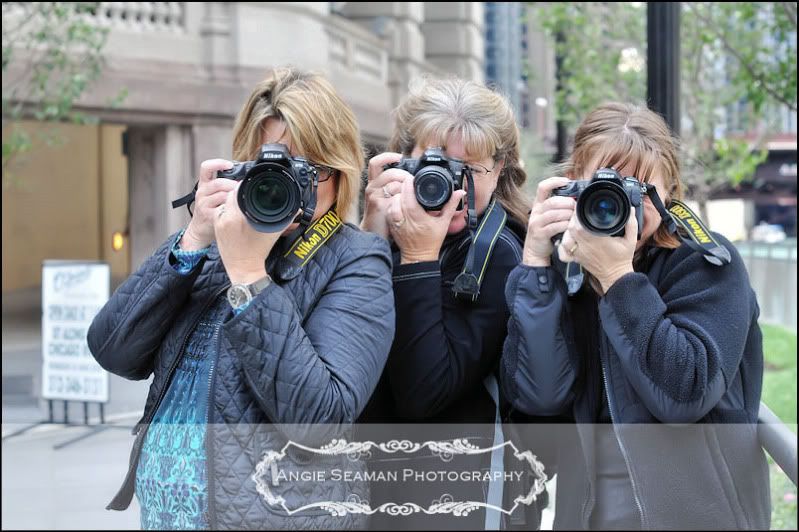 In the photo below, you'll see our instructor, Debbie. She is wearing the white hat. This woman is a wealth of information and I'm very thankful for her willingness to share her knowledge with us newbies. I'm realizing more and more how rare that is in the photography industry. Thank you Debbie. Thank you, thank you, thank you!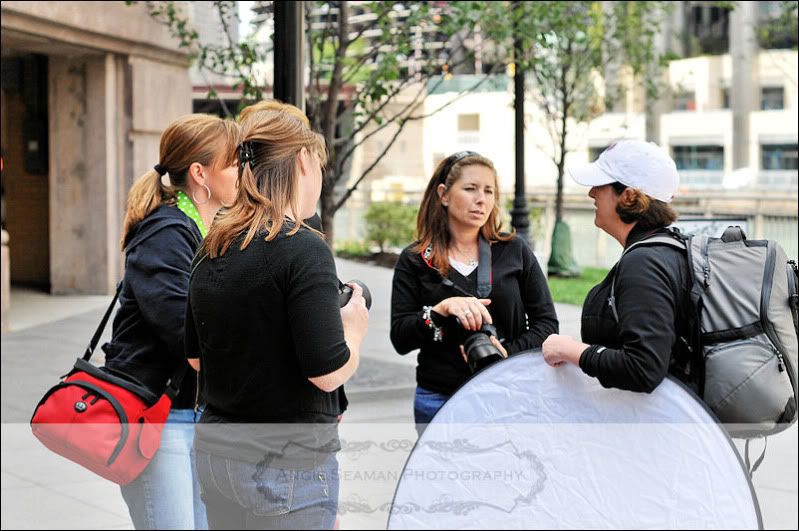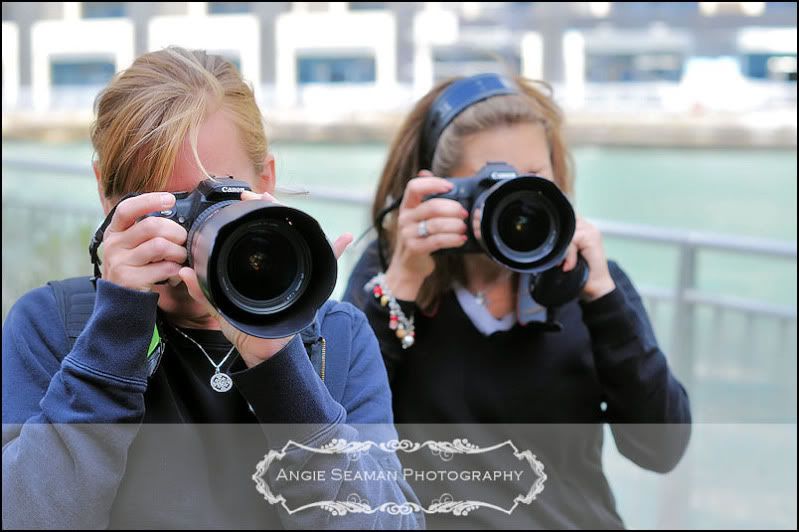 This shot below is what it looked like as Debbie was taking a shot of one of my fellow workshop classmates...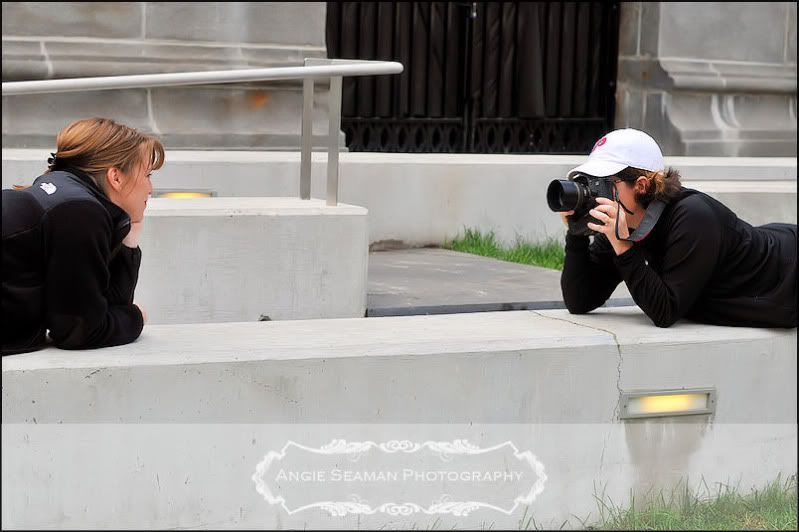 This is what it looked like from my angle when it was my turn to take the same shot...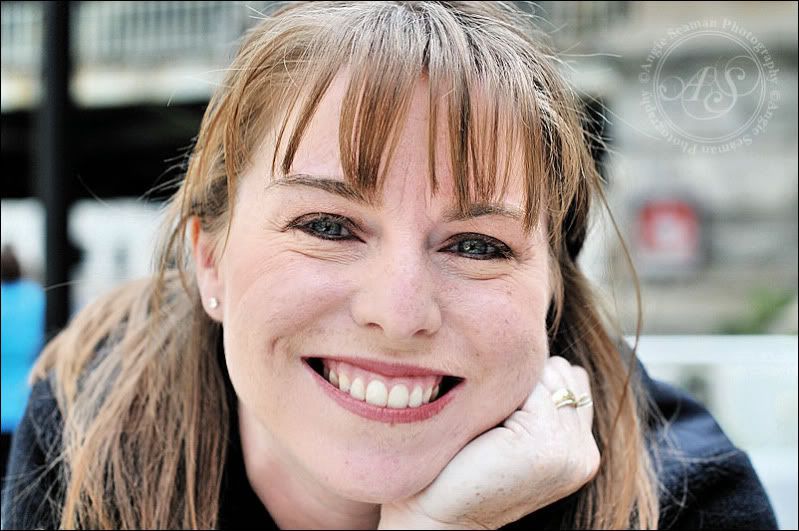 At certain points we had to practice on one another. Here is another one of my workshop classmates. Gorgeous - just gorgeous...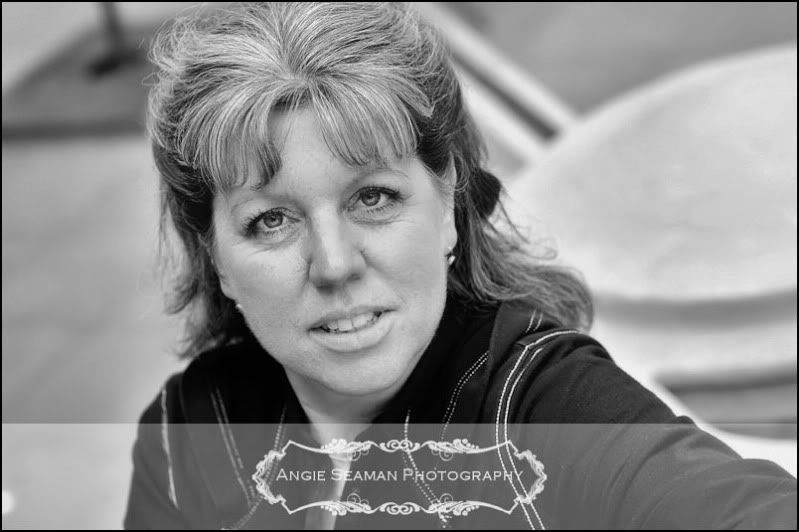 One of the classmates ran into a group of people she knew down by the river in downtown Chicago. I snapped this shot of her snapping them. I love their smiles and laughs in this picture. So genuine. So fun!
Practicing on classmates again...Look at her awesome eyes...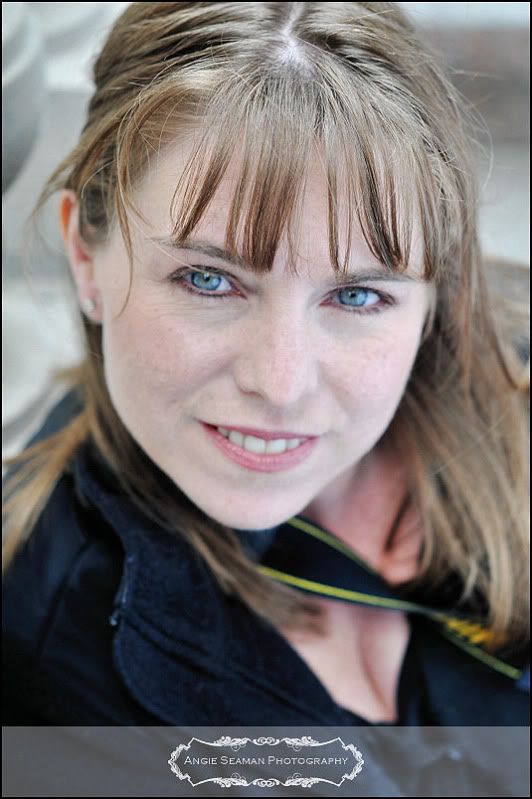 I broke out my wide angle lens and snapped a couple of architecture shots real quick at one point. Love those landscapes...especially with blue skies and white clouds.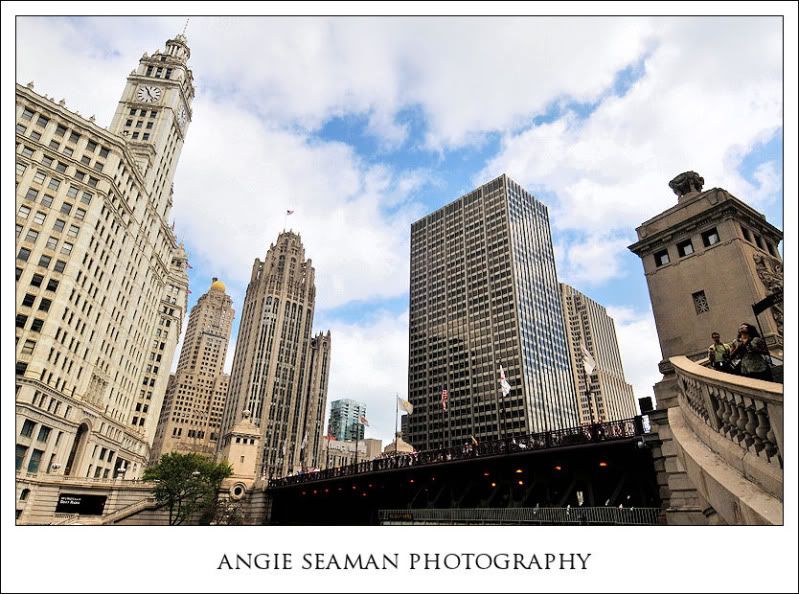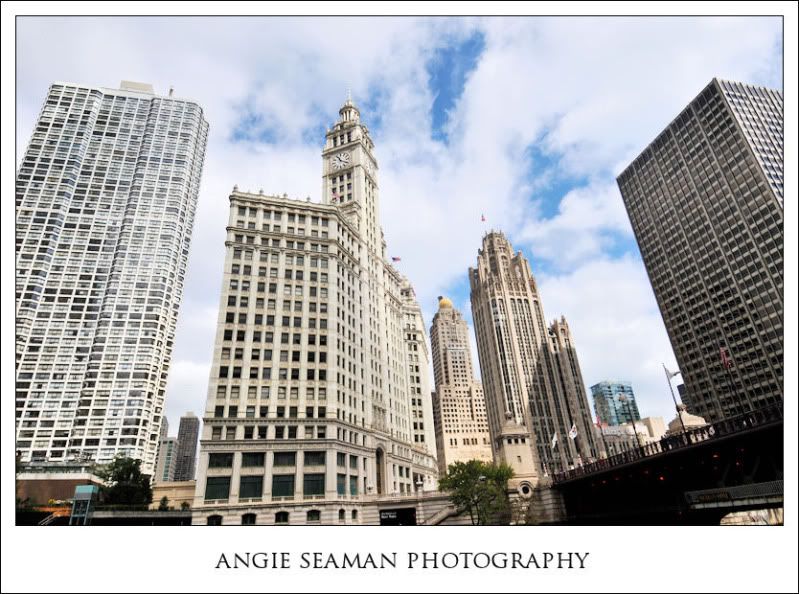 I of course wish I would've had the opportunity to finish and complete the workshop as I had planned on. However, life called. I'm sending a big hug and thank you to all of my workshop gals that have emailed and called me throughout this past week. You girls are just gems and have each left lasting impressions on my heart. Thank you for taking me in, lifting me up, and comforting me over the past 7 seven days. I feel like I've known you ladies all of my life at this point. I'm so blessed to have crossed paths with each of you and am very grateful for your friendships.
And speaking of Big papa, I haven't had my camera out in over a week now and I think I'm beginning to go into convulsions. Wink wink! ;) You are talking about someone who takes pictures EVERYDAY. Therefore, to go a full week without snapping the shutter on Big Papa is insane for me. I'm feeling a serious urge to go shoot. In the meantime though, I have a ton of model shoots from the Chicago workshop to post and share here on the blog as well as sessions yet to be shared from my time with Leah still. My blogging is beginning to back up. OCD issues are starting to rear their ugly heads for me. For instance, the hundreds of emails in my inbox or the hundreds of private messages in my facebook inbox. I have issues with having more then 2-3 emails awaiting replies in my inbox. Let alone the 100's that are in there right now. I know...I'm not right! Trust me though - I've read every single one - every single email from each of you. I am replying to them but it is taking me some time. I want to respond to each one from my heart and therefore, if you've emailed me in the past week or facebook'ed a private message to me...I thank you. I got it and I have no words. A big huge thank you to all of you for wrecking my mascara this week. Ha ha! Love you gals...
Much love, Angie
PS...Foto Find Friday will now be back this coming Friday (hopefully). I didn't have time to mess with it yesterday as I had hoped.
Labels: Chicago photography workshop