SNEAK PEEK - NEW AGD DESIGN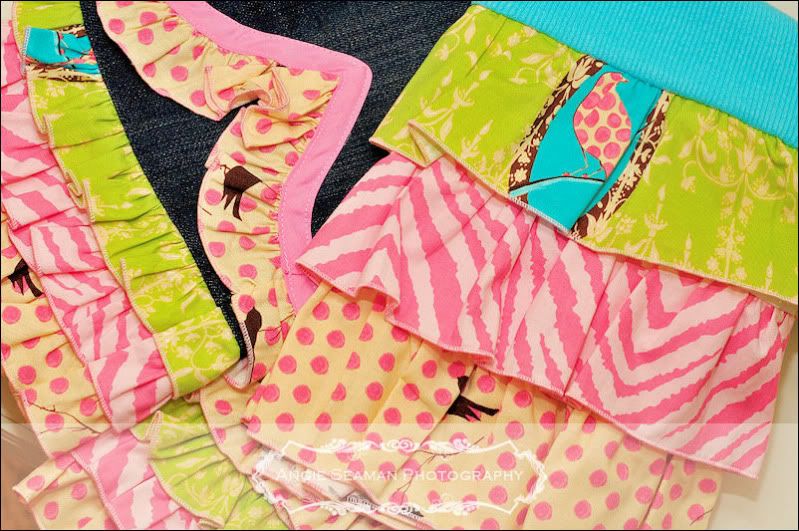 Hi all. Happy Wednesday. What a hump day it is! We are finalizing preparations for the new Fall AGD collection and meanwhile...I'm giving you another sneak peek at the 3rd new design because I know how much you guys love this part. The sneak peeks that is. :) If I had a buck for every time I got an email from one of you guys letting me know what "torture" the sneak peeks are, I'd be rich by now. LOL!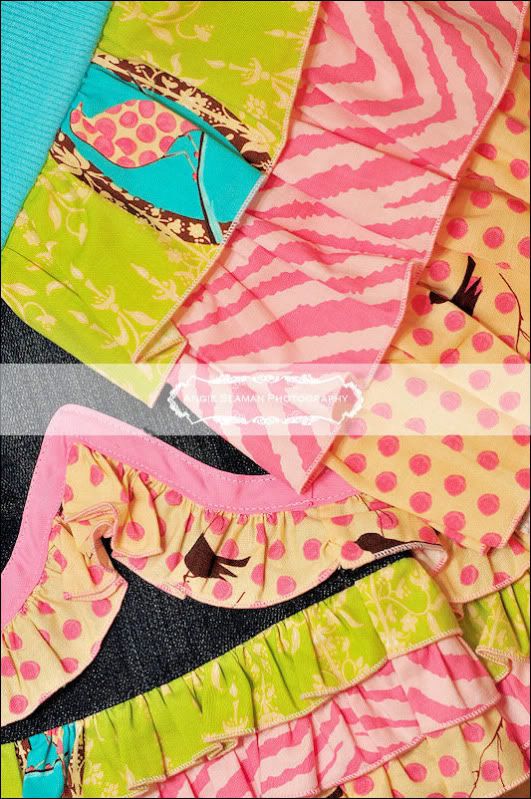 I'm so excited to finally be utilizing these fabrics. They are so yummy! The turquoise colors, the zebra print, birds, chandeliers, and polka dots. How can you go wrong with that combo, eh? I'm envisioning a really cool photo shoot in a really cool zebra print chair in a really big field with this outfit. Shame I'm not home in Indy to get to my zebra print chair or my really big field. ha ha! I guess the beach will have to do, eh? Wink wink...!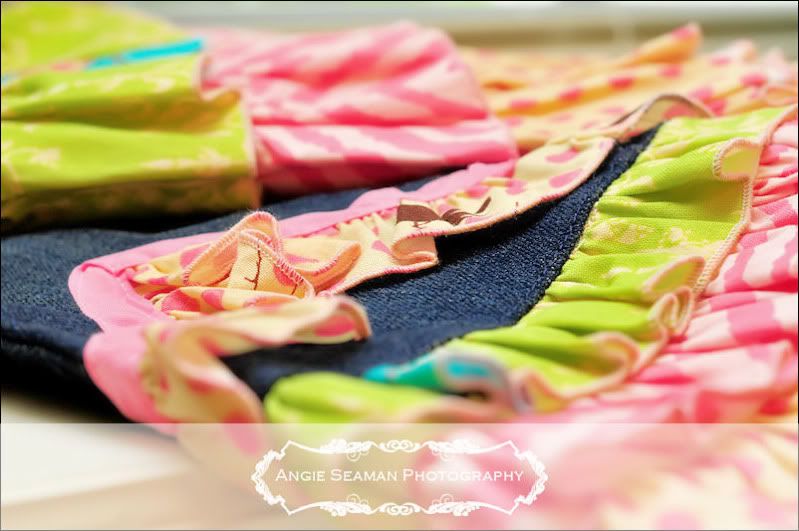 Until then, please don't forget that the AGD sign/picture contest is starting Friday. Therefore, get those state/country represented pictures ready to go. Tell all of your friends. The more you pass it on, the more drawings you get in the bucket. Tell your blog buddies to post it on their blogs - for every buddy that posts and links back to my blog contest due to your referral, you get an extra five drawings and they also get entered into the contest. The give-a-way basket that the winner will receive is up to $150 in value at this point. I'll be featuring a photo of the give-a-way "goods" once the contest begins Friday. YAY! What fun. Can't wait!
For now, I'm off to clean up this house and get it presentable before my Dad and Cathy fly back in this Friday evening. They are coming and staying with us again for those next 5 days. Then, it's back out for more school clothes shopping. We attempted to start it last night and accomplished a few things but then I quickly decided that Brennen was going to be going to school naked this year because he detested everything I tried to pick out for him. I was suddenly propelled back in time to the days of when my own Mom took me school shopping and the fights we used to go thru in regards to the school clothes I liked and the ones she liked for me. At one point Brennen looked at me last night as we were rolling thru the store and said, "I don't care if you like it or not...I won't be wearing it...therefore, it's a waste of your and Dad's money." No joke! He said that. Totally said that to me. So...we managed to find a few odds and ends as well as the "famous" backpack that causes so many headaches each year but that was it. We are off to try and finish it all up tonight. "Try" is the key word here. And for Kenidi, haven't found her a thing. Not a stinkin' thing. She is generally so easy to buy for because she LOVES any and all clothes and NEVER gives me push back on what I buy her. (of course) But...I'm having trouble locating the "out of the box" school clothes for her this year that I'm used to finding down here. I have several little boutiques that we hit when in town but I was really disappointed in their selections this Summer. It's time to whip up some more AGD designs I guess. Oh speaking of that, wait until you see the new skirt that is coming out soon. I gained inspiration for the design via an adult women's skirt that I saw. We are going to attempt to scale it down to a child's size version and ROCK it out AGD style. I can't wait to show you guys the finished product. I might just need an adult replica of it for myself once all is said and done. I'm envisioning a really cool photo shoot with it too. Think hippie. Think boho. Think..."da' bomb diggity!"
Much love, Ang
Labels: AGD Business, Fall sneak peeks, new AGD designs