SWEETNESS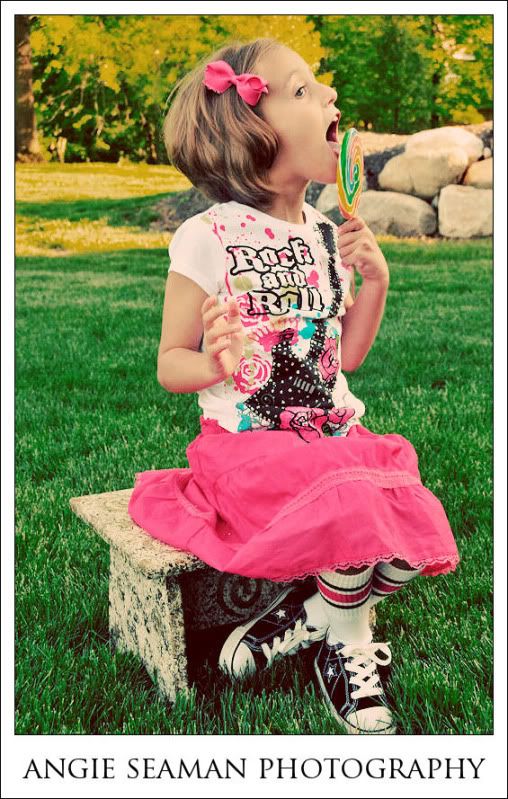 Does this child know how to soak it up in front of a camera or what? Ha ha! For my photography class this week, we were given a list of ten words we had to place into a hat/jar. The assignment was to pull out three of them and then take a shoot and incorporate those three words/things into the one image. Yes, all in one image. We also had to make sure the exposure, ISO, white balance, etc. were all correctly where they should be in the photograph. With this shoot, I also got to implement some really cool Photoshop actions (post processing color) in the shot once I was done which added to the "candy/rock star/vintage sock" look I thought. My three words that we pulled out of the jar were "pink, socks, and candy." So...we were told to get creative with those words and make them all into a photograph. Although the task at hand initially seemded easy, it became very clear that it wasn't real quick! Between dodging the mud in the grass from Kenidi's white tube socks and then also getting her to continually lick the sucker (yes, this part was tough), I was really struggling. In the end though, big bro (Brennen) stepped in to save the day. He got behind me and really helped move the shoot along as well as tried to pull some belly laughs out of her. (which was another word in the hat that I was attempting to incorporate for fun)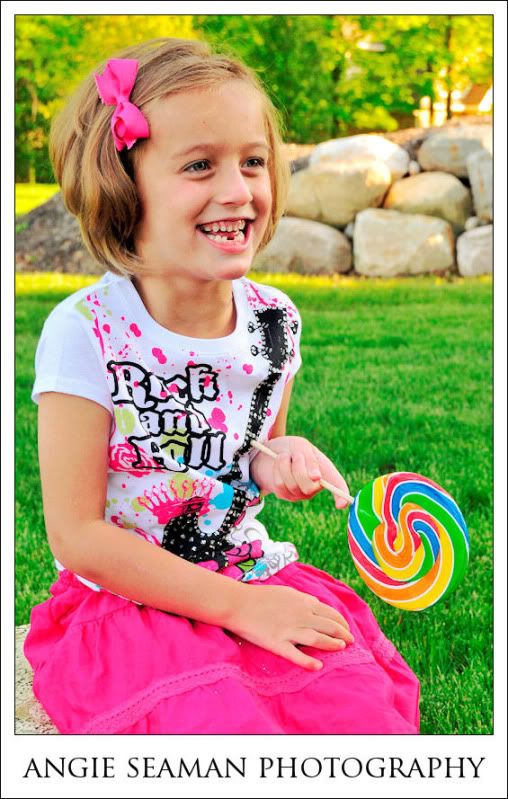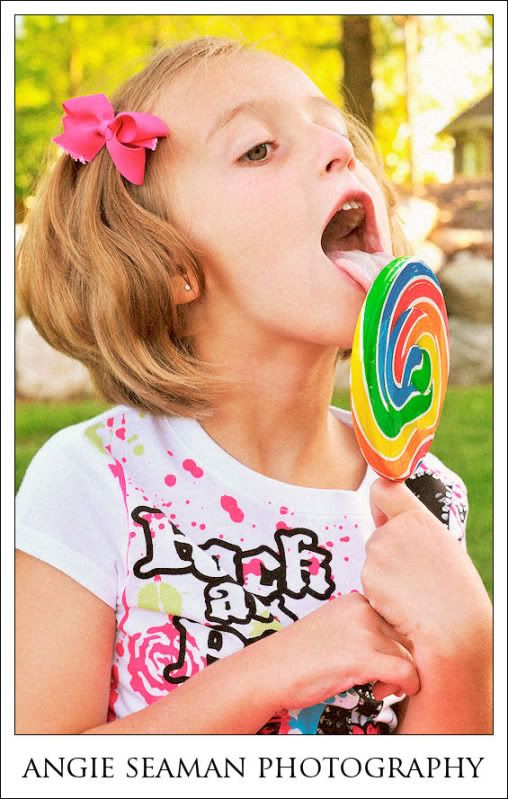 This shoe shot below is going to get framed and put in my AGD studio. Can I just tell you how much I love it?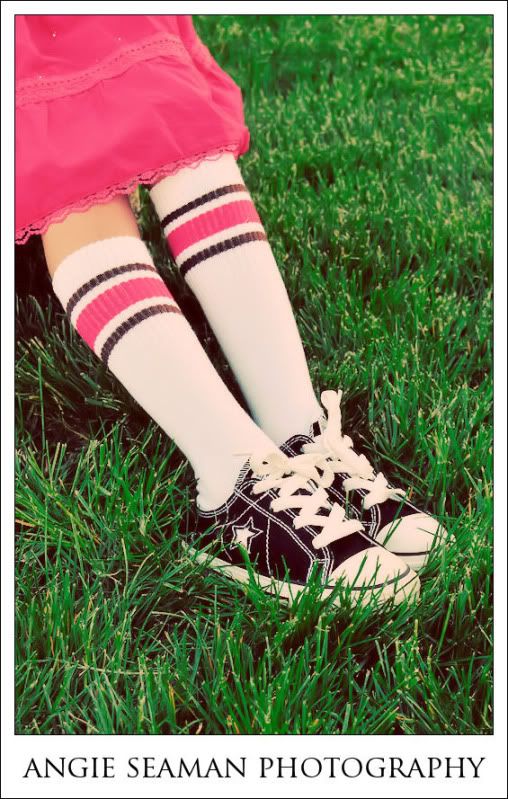 And finally below...we have her singing into the lollipop. She loves to sing and dance. Last night was no different during this shot.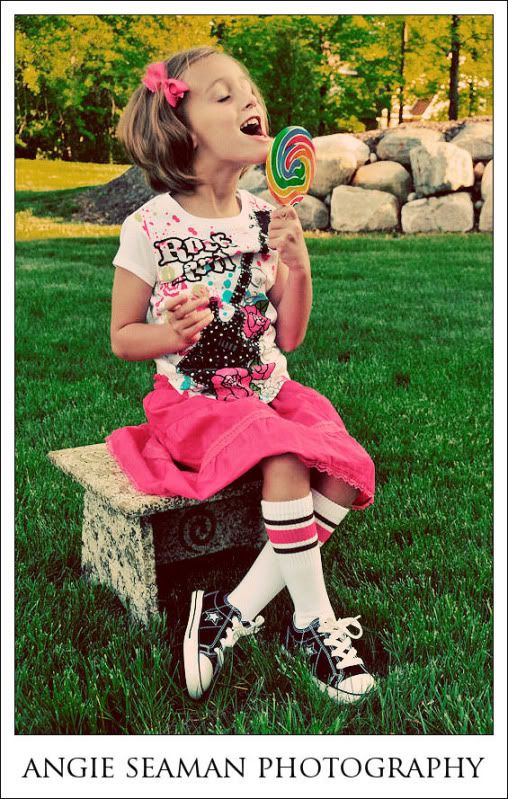 Oh to be young again and be able to wear kickin' tube socks like those. What fun!
PS...In case you were wondering, it was the very 1st/top image that I submitted for my class assignment. Socks, Pink, and Candy. What a fun shoot and a challenging one at that.
Much love, Angie
Labels: assignment, class, Kenidi, lollipop, photography course