KEEPIN' IT REAL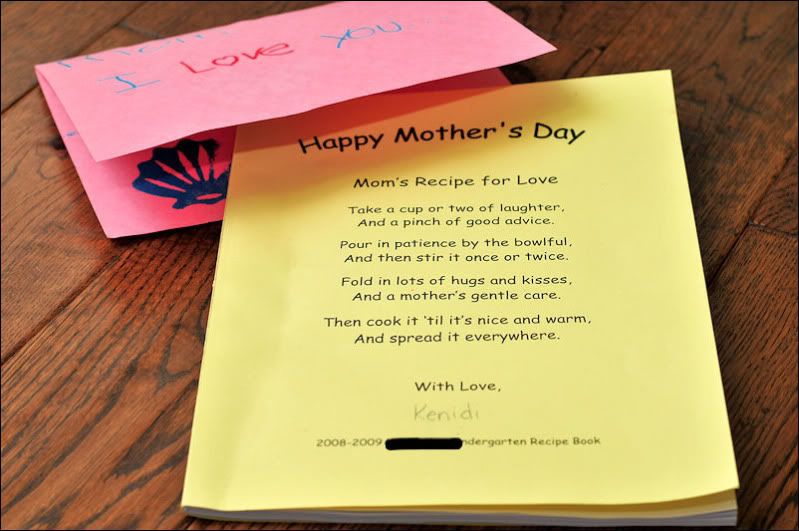 Today is one of those "Keepin' it real" days for ol' Angie. Today is one of those days where I've cried non-stop since 9:30am this morning. The tears are big and flowing as I type this. Today is one of those days where you get to read about my heart breaking. I'm sad, I'm mad, I'm ticked off, I'm hurt, I'm a mess. Just a mess! In a nutshell, we confirmed this morning via Kenidi's principal that her special needs class will be moved to another school within the district next year. Yes, dejavu' - we've been here before. One year ago actually. A small part of the reason why we moved from Center Grove up to the north side of town was because the CG school system was doing this same thing to her class down there. Most of you remember it well. I'm sure. We fought the district as well as the hard headed superintendent that everyone loathes down there until we couldn't fight it anymore. They wouldn't budge - aside from offering Brennen a spot in the school where Kenidi would be attending. Why would I move him as well when I didn't even want Kenidi moved in the first place? Stupid, stupid, stupid!
Bottom line, their school this year said that they didn't have enough special needs kids enrolled in the area to compensate the need for two life skills classes right now. Therefore, they are downsizing to one class and moving the kids to one school - a different school for Kenidi. I cried on the phone to Kenidi's principal and vice-principal when talking to them. I'm sure they are thoroughly convinced that I'm a nut job now. However, I just couldn't hold back the tears. Brennen will still be at their school but Kenidi won't. Kenidi is the one who has adapted so well there and who has become a different child since being there this year. The teachers, principals, staff, aides, etc. have helped her to make such huge strides and we just crumble at the thought of loosing all them in her life.
Kenidi and her teachers/aides made me this set of recipes and this card for Mother's day this year. I have read it and re-read it today. Tears me up - really does.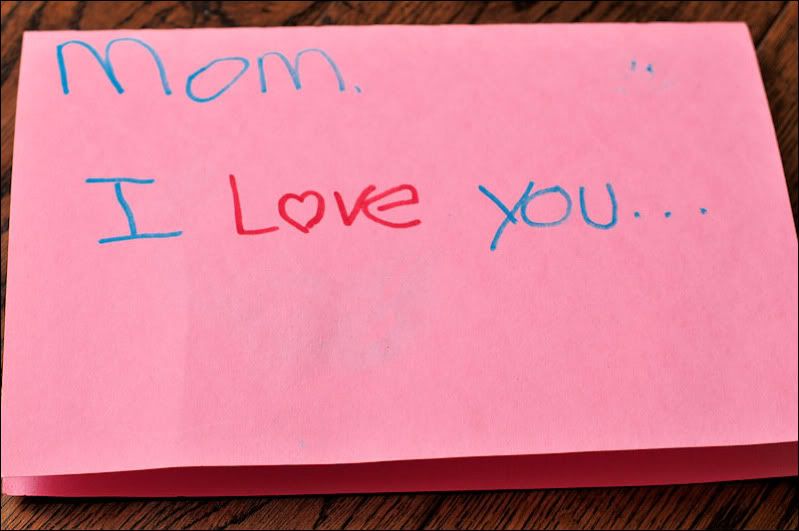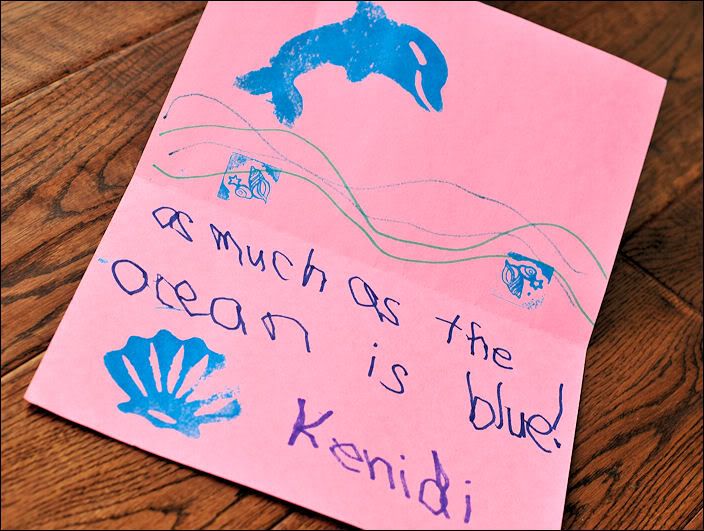 I love you as much as the ocean is blue! Wow...guess they know how much I love the ocean, eh? They know a lot about us actually. They are all like family to our family now. The worst part - with the move comes a new teacher for Kenidi next year. Not only will she loose the school but she is loosing Alison too. Alison...I can't even type right now. I'm so sorry. We are going to miss you so very much girl! I'm sure the new teacher will be great too but we are totally devastated that you won't be her teacher next year. I'm just heart sick over the whole ordeal.
In the meantime, I got a strange set of exams back from the chiropractor this morning. I was referred to her by our builders wife for my migraine troubles. They ran an xray on top of the scans they did and I hope to get the results of it after 4pm today. In a nutshell, they found some alarming things near the back of my skull on the scan which showed "severe" concerns (as the doc worded it). Hopefully it is nothing and can be fixed. I also hope it is just chiropractic type stuff which might be the result of my recent headaches. Hoping and praying to get some good answers today. So...as you can see, God is calling for me today and I'm leaning on him for the support to get through. With Kenidi's situation, I'm not near as upset as I was last year when this happened. I was ticked last year. TICKED OFF! This time, I'm just so sad! With Center Grove, she got booted out to make room for the honor kids classes. With the new school, they just don't have enough special needs kids enrolled for next year to reason having 2 different schools host the life skills class. I totally get that. I really do. It just breaks my heart that the special needs kids are always the first and only kiddo's to get uprooted and moved whenever redistricting, growth, etc. happens in schools. It saddens me for them and for their parents. I'm glad Brennen has one more year at their current school before going off to the middle school. Her principal made me promise I'd bring Kenidi back there whenever I was in the building for Brennen's activities and I will. They have treated her so well and been so supportive, caring, and compassionate with her. I am beside myself that she is loosing them. I know I've already said that but it just keeps rolling off my tongue.
With all that said, I'm off to meet a blog reader of mine for lunch. Hope she enjoys my "running mascara" look down my cheeks. I'll tell her I'm just pretending to be in the band KISS for the day or something. Ironically, we are meeting to discuss Kenidi and Brennen's school and experience up here thus far. She has a child in a private school and she was thinking of moving them into the district schools after hearing of the great experience we've had. Little does she know that she is getting ready to eat lunch with a nut job after learning of the news this morning. Ha ha! Hope she has some extra tissues on hand. And on another note, please check back later tonight for a new post here on the blog. It's an important one. One that I'd love for you to read and process. Nothing to do with today's events but yet something I'm excited about and would love to have you guys share with Brent and I. And no...I'm not pregnant. HA! Not even trying yet - just so you know fo' sho'!
Much love, Angie
PS...CHANGE IS GOOD, right???
Labels: keepin' it real, Kenidi, new school, school district, teacher