NEW FROM AGD - SALSA SPLASH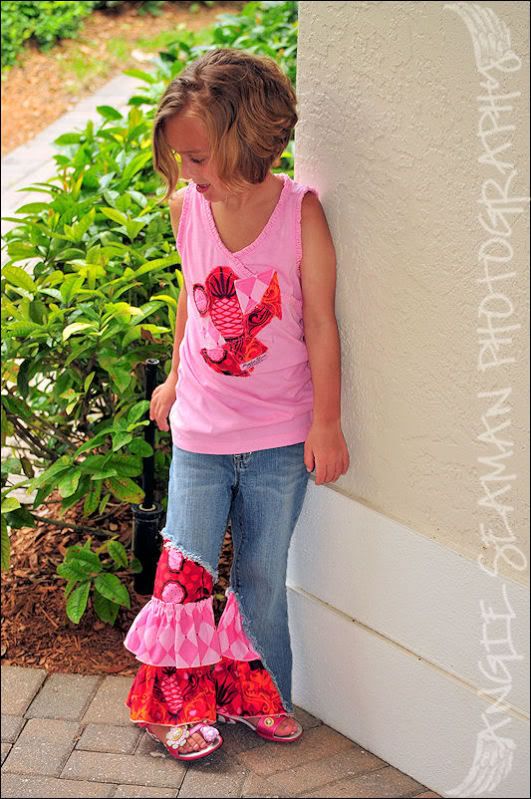 New from AGD...
The Salsa Splash Spring/Summer set. Again, sorry for the backdrop on these images. Kenidi was in rare form so I just got the best shots I could get in that moment. This set is available in sizes 2 years thru size 10. We can also do it for the moms in adult sizes as well if interested.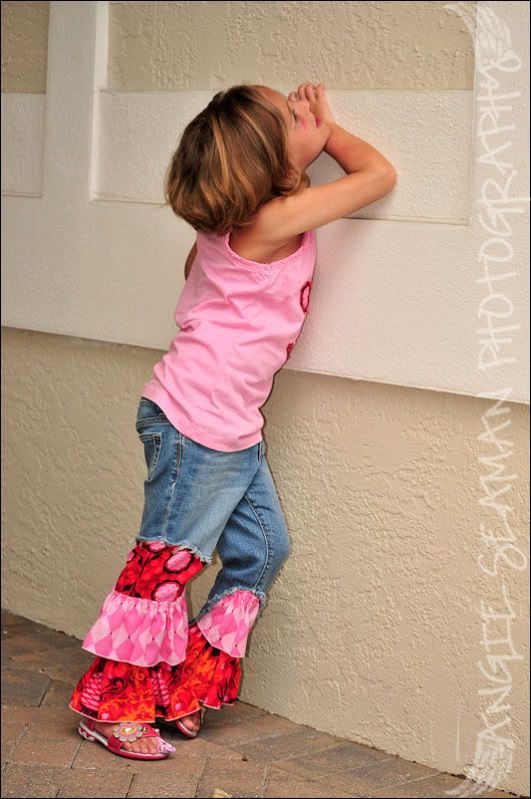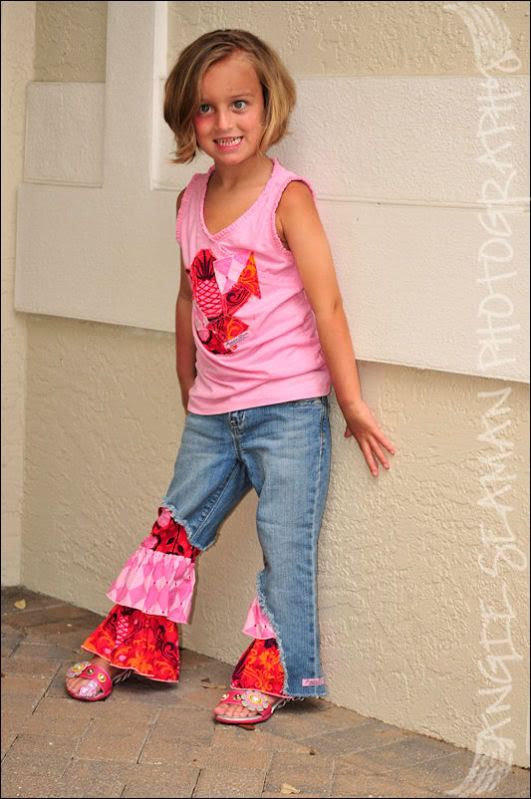 The pictures can do the talking. Should you have questions about the design or the set itself, feel free to email me directly.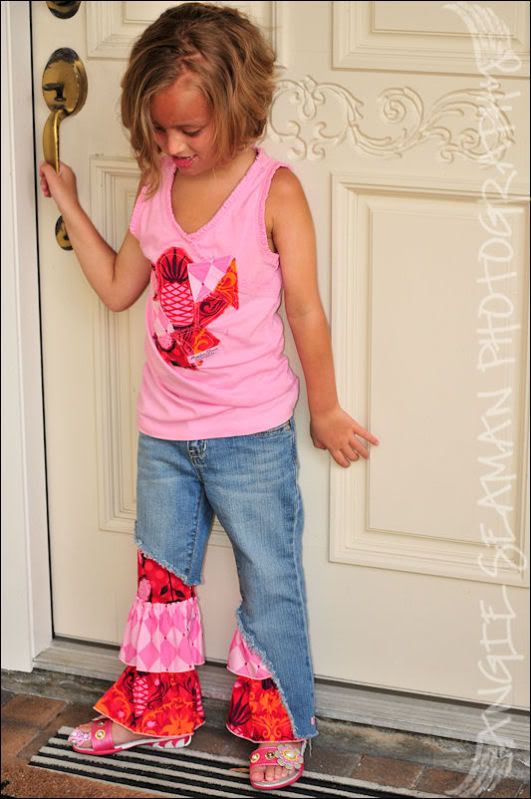 In the meantime, click HERE to purchase!
PS...Sorry for the delay in getting this up last night as planned. We had an unexpected even take place and it stahled my plans. I have one last new set to list tomorrow. Also, the guitar and heart winged pendants are back in stock. Get them while you can! They all flew out the door within 48 hours last time. xoxoxo, Angie
Labels: new AGD designs, new from AGD, Salsa Splash jean set, Spring Summer 2009