MY POOR BABY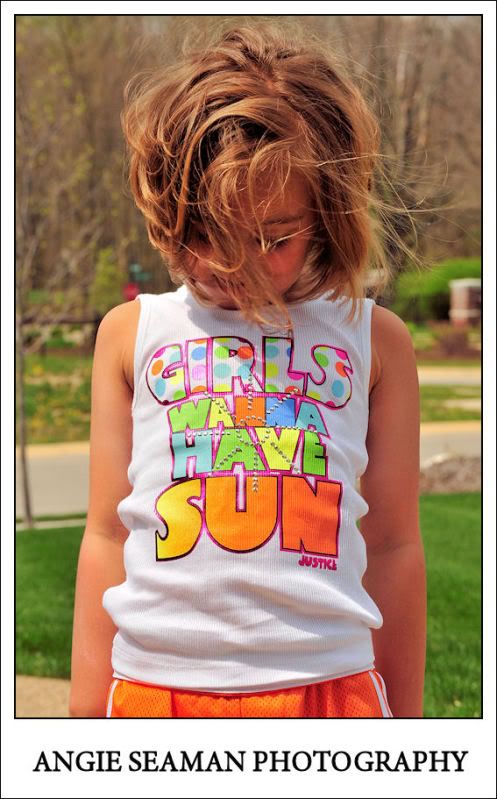 Well, today is a beautiful day - no doubt - here in Indy. And yes, us girls here at home just wanna' have some
sun
. (just like her shirt reads) However, we are watching that sun shine from indoors today. After a noticeable difference in Kenidi's demeanor this weekend and a loss of her voice on top of that, I decided to keep her home from school today and take her to the pediatrician for a check up. Low and behold, they confirmed a double ear infection with possible strep throat. They said they weren't going to torture her and swab her throat because they were already going to have to treat her for with antibiotic for her ears anyhow. Thus, if she has the strep, it will be treated by the antibiotic for the ears. Therefore, we walked out of there feeling horrible over the fact that once again...Kenidi's lack of verbal abilities have hampered her ability to be able to tell us when she is ill. She can't talk to us and speak up when under the weather. We really have to watch her body language and basically "over guess" just to be safe. It's so sad. I just hate it for her. After the doctor appointment, we filled her prescription, grabbed her favorite lunch, and then came home. She is now sleeping peacefully curled up next to me in Mamma and Daddy's bed. I feel so sorry for her. I can't bare the thought of how long she could've possibly had this without us knowing. Breaks my heart. Wide open!
So...we are enjoying the sunshine but yet doing so as it billows through the windows here at home. No matter how we get it, I'll take it. Indy is expecting rain for the next 4 days this week. I'm going to ladle up the rays as much as I can before the forecast changes again for the worst. In the meantime, say a little prayer for quick healing regarding our Kenidi Grace, will ya? We fly out to head South again next Thursday. Brent and I can't fathom what it will be like if her ears are bothering her on those flights. Poor thing.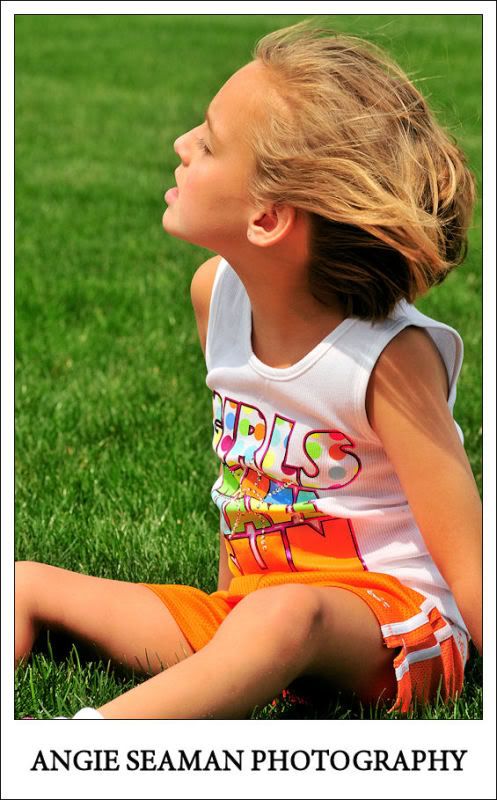 (Images above were taken this past weekend in the wild and windy outdoors)
Thanks in advance for the prayers...
Angie
Labels: double ear infection, Kenidi, sunshine