EXCITED AS ALL GET OUT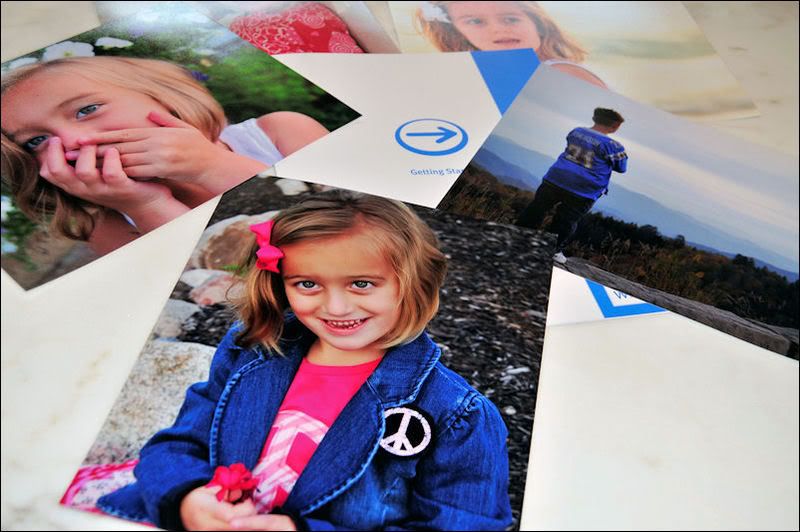 I finally found my photography lab of choice!
...YAY...!!!
I had been on a mad search trying to find a lab that met what I was looking for with my photography needs. I searched high and low and experimented with several labs before finding the perfect one for me. I want my photography clients to be breathless and speechless when they pull open an image order from a session I did with them. Labs play a crucial role in those speechless moments. You can take a great picture but if your custom professional lab is no good at processing colors and clarity when it comes to the image, then your picture is shot. Literally!
So...after a draining process of getting set up and approved with this particular lab, collaborating my monitors to match their color printers, etc., I am finally excited, beaming, and oh so ready to get started with my printing thru them.
As a test feature, approval process, and requirement of using their lab, they had me submit images so that they can review them and then print them. This is all done for free. Thankfully, my new Angie Seaman Photography business was approved and they shipped me my free test prints back and my 'gettting started' folder yesterday (shown above). 48 hours people - just 48 hours is all it took for that order to reach my doorstep once the order was placed. That means my photography clients will get their images and proofs back like lightening fast. LOVE THAT! Awesome service. Can you hear my shrills of excitement?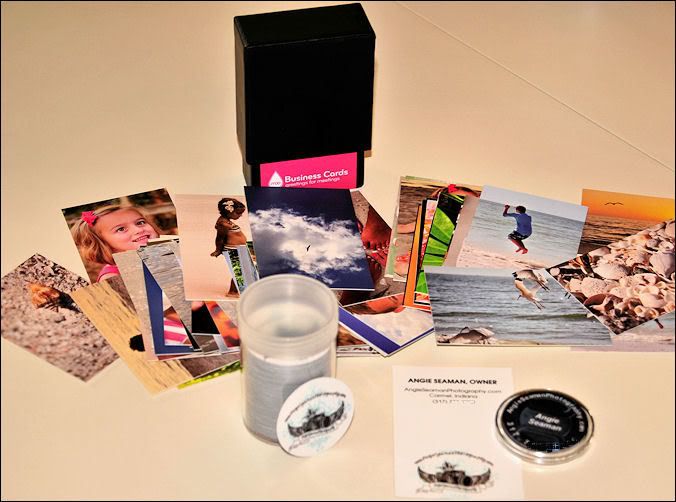 And lastly...I love that my business cards all have samples of my photos on the front side of them. Too fun! I also have some smaller business cards that are shaped like a lens cover and look like the lens cover on one side with my name and info. Then, you flip them over and they have my logo and website on the backside. More fun! Spring cannot get here fast enough.
...Angie
Labels: photography