CATCH UP (PART 2)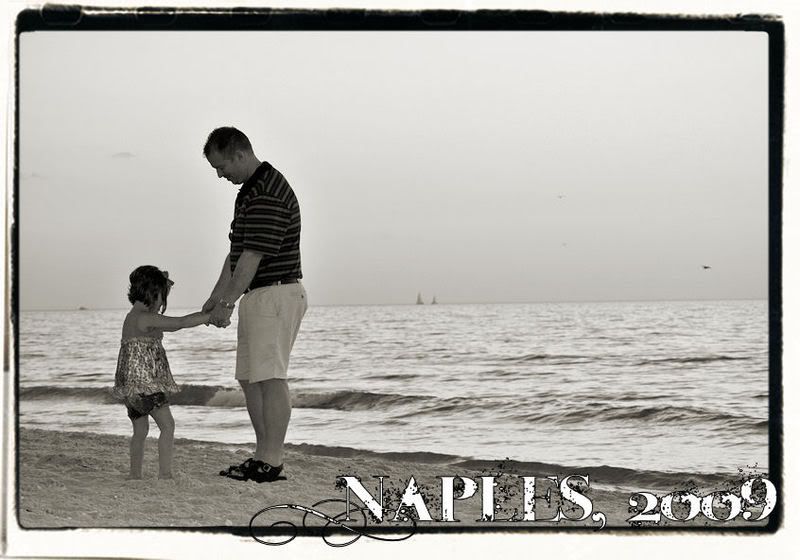 Hi all. Just dropping in to say hello on this gorgeous Sunday morning. Before we head back to the beach today, I thought I'd post real quick. Here are a few images from several nights ago back when we walked the beach in Naples that evening. Brent happens to be in these with the kiddo's. He and Kenidi were dancing on the beach together part of that time and I managed to capture a couple of images from the moment. Girlie twirls & spins in the sunset with Daddy...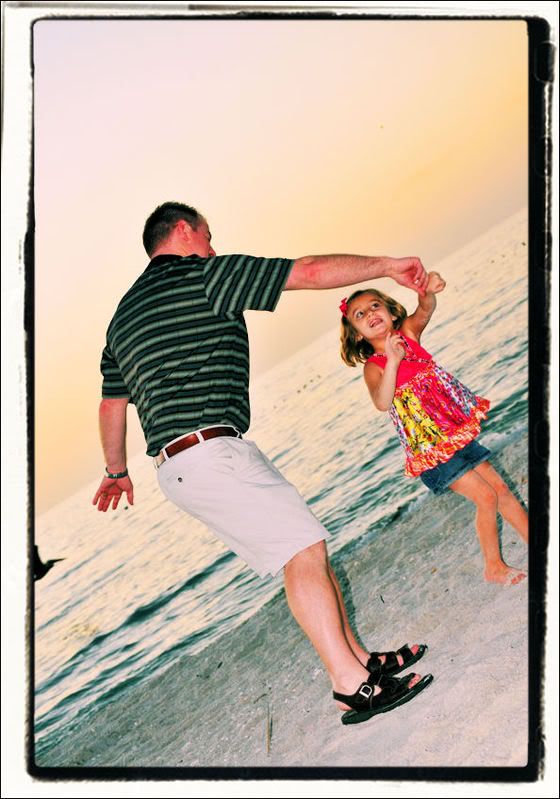 Maybe a little salsa dancin'...shakin' those hips with Daddy...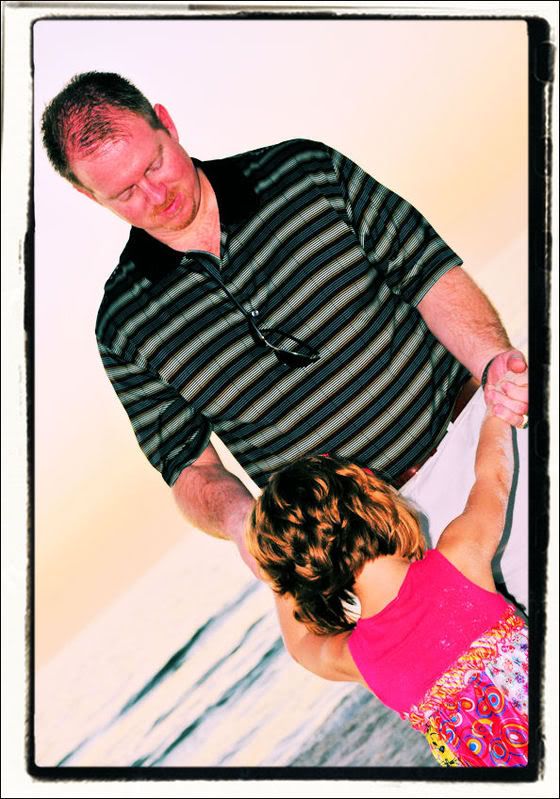 This shot below was taken on the beach several nights later over on Sanibel Island. She was showing Daddy her shell that she found. Love her stance and his body language in this one. The princess speaks and her prince (her Daddy) listens intently...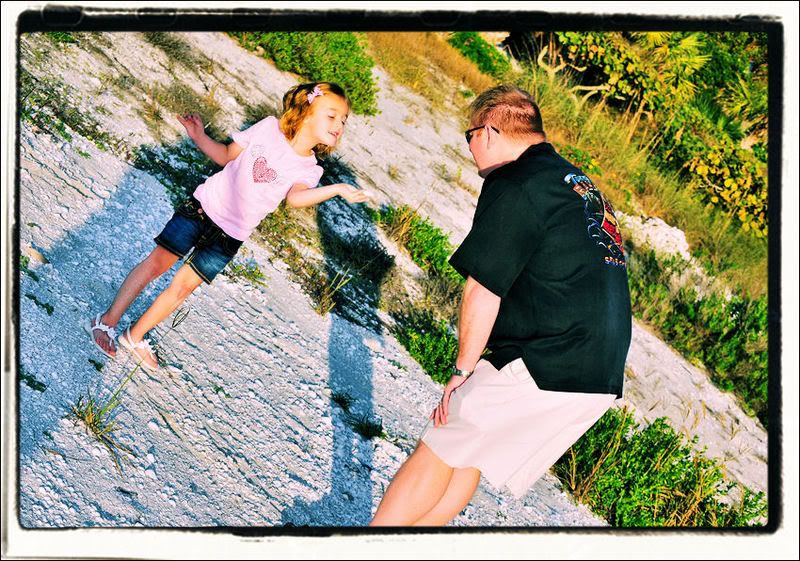 Brent was watching the kids play a few feet from me at one point and was allowing me a few minutes to snap some shots. I got this one of him. Loved it. Don't know why...just do.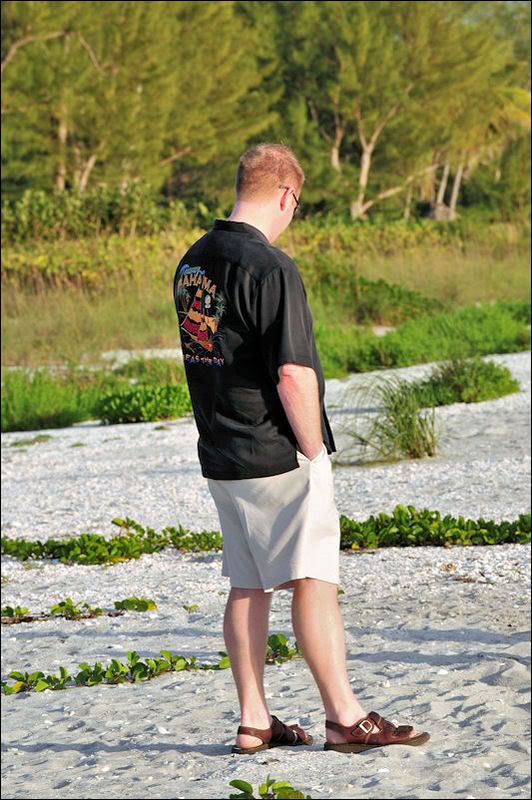 And this one I got of Brennen with my telephoto lens. I was way far away and captured him looking for shells along the waters edge, carrying "Razzi" in tow.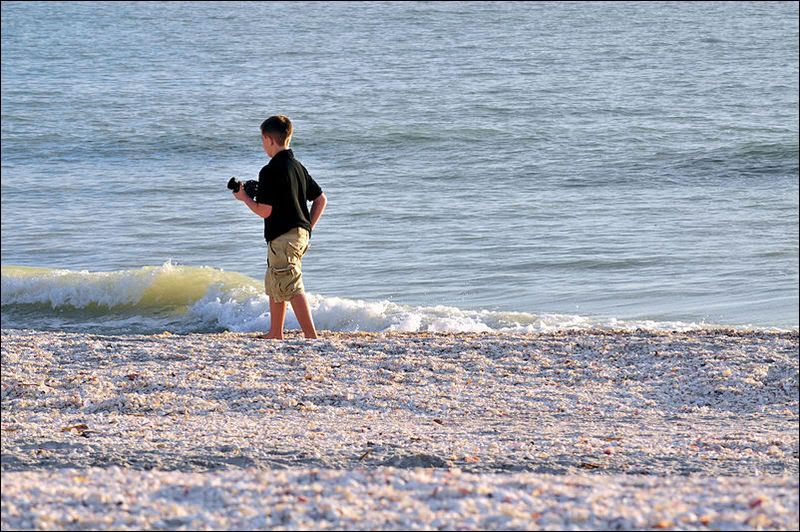 Brennen and Daddy...(back in Naples again)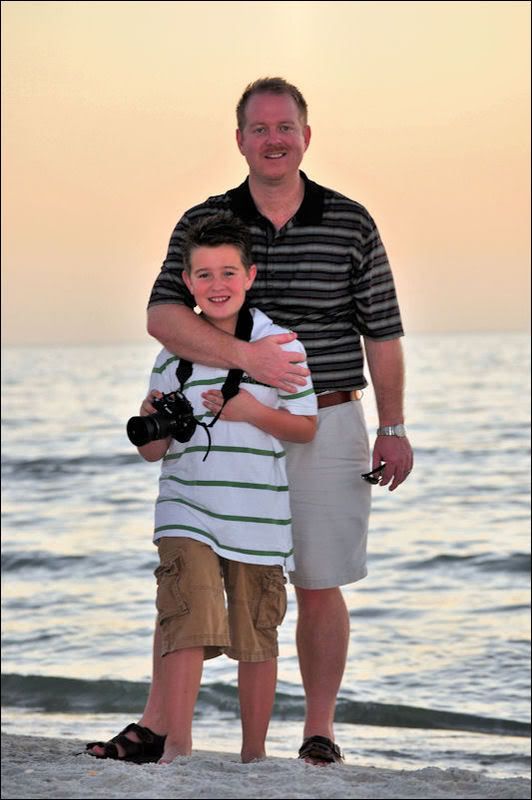 And this shot below is of Kenidi, just laying down in the sand. I caught her doing it and it reminded me of how relaxed I get when at the beach. She was just sugaring herself in the sand and truly in her element. I caught her enjoying life to the fullest at that second. When I snapped the legs of the teenage girls in the background too, I at first started to delete the picture and throw it out. However, the more I thought about and the more I looked at it once back at the house, the more I realized that their legs help to tell a story and describe a place. In the end, I felt that their presence, even though just their legs, added more character to the shot with Kenidi. Ultimately, the legs added "unique-ness" and I opted to keep the image rather than discard it.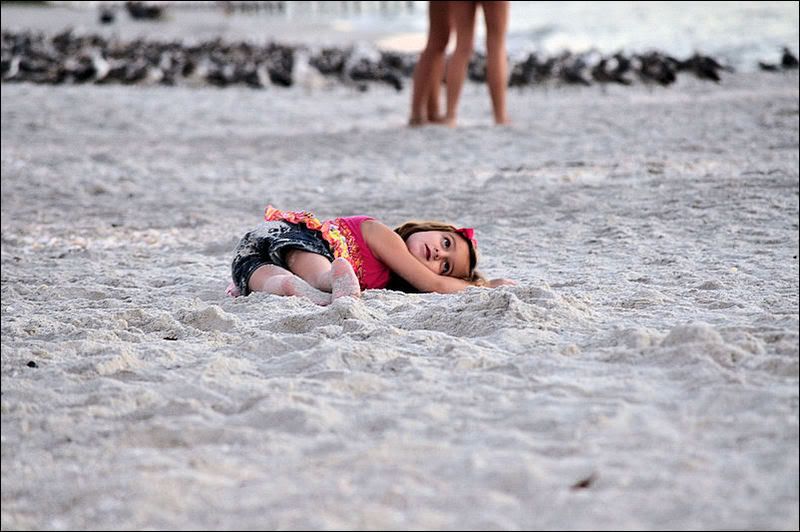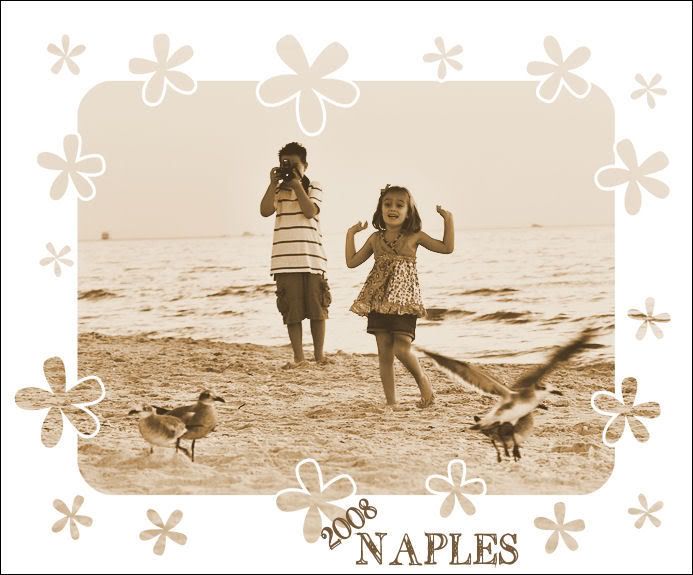 And lastly, a facing forward shot of Kenidi chasing the birds. What great memories we have of another trip to South Florida. I don't know if we'll be back here before Summer again or not. Our Spring Break destination is undecided but in the works. No matter when we arrive back here, it'll never be soon enough. It's very hard to stomach the fact that we'll be flying back into Indy tomorrow night. (Monday) We'll be stepping off the plane to cold temps, a crazy busy week regarding the calendar and schedules, a Christmas tree that needs taken down and put away, laundry that will be demanding attention as it overflows out of the suitcases, and so on. I guess we call that "REALITY." Right? Life...praising God for it today and all that it breathes into us as well as takes from us.
Happy Sunday,
Angie
PS...To view the Angie Seaman Photography "photo of the day," click

HERE

.