KROSS - 9.5 months (NAPLES, FLORIDA CHILDREN'S PHOTOGRAPHER)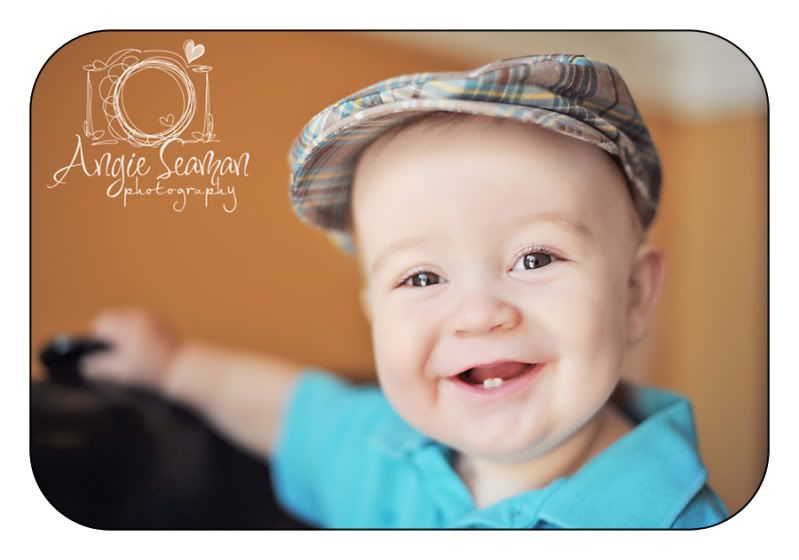 Have you ever in all your life???
Granted...I am WAAAAYYYY biased but come on. Do those little chompers just make your heart skip a beat in the way they do mine? Probably not. Either way, I just had to share.
I opened the front door, let some natural light shine straight in, and then clicked away with Kross sitting in our entry way this morning. I wanted to get some 9 month shots and document him for this month as I do every month. He wasn't in the greatest of moods but you'd never know it here. That kid is such a ham. I'm taking full advantage of it too because one day soon...he'll detest my camera. I'm sure of it.
Speaking of clicking away, I did a fun retro pin up shoot this past weekend with some photographer friends of mine. It was a fun day and of course the clouds and crayola blue skies were there to "represent." :)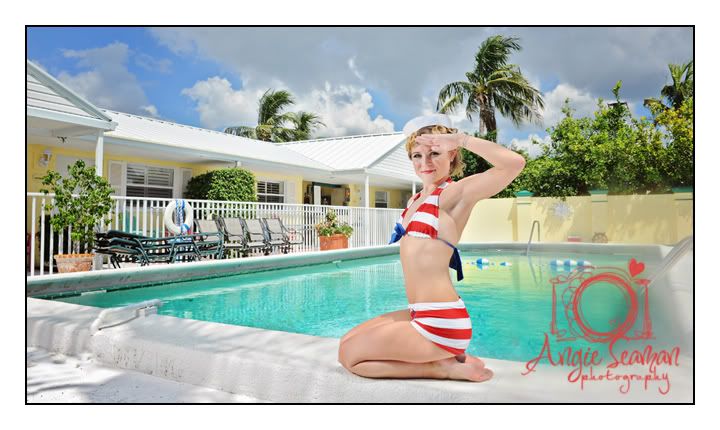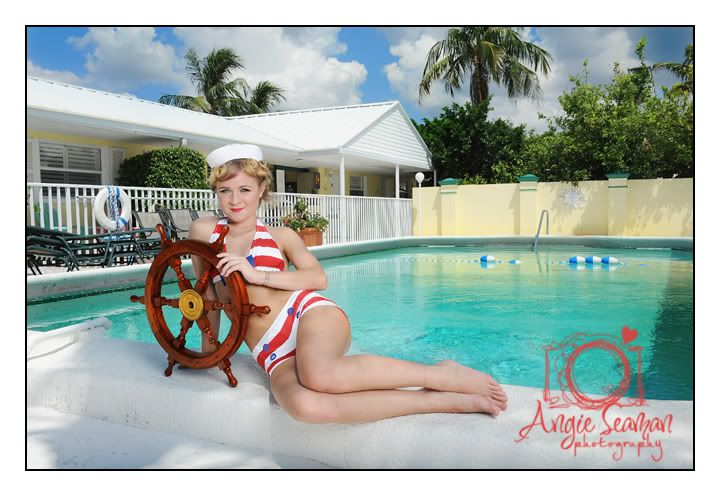 Of course the images are processed to look like an old time retro pin up girl calendar. It was different for me and totally out of my ordinary way of shooting but boy was it fun. A local Inn here in Naples allowed us to shoot at their location near the beach. Just shooting with my favorite photography peeps and challenging one another with something different was the best part of it all. The models were great to work with too. They were such troopers in that heat. It was blazing out and there were times where I had to sit down with a bottled water because I felt like I was going to hit the ground and pass out. Not good. I survived though and we trucked right on thru that Florida heat.
Suicide doors on this old car...crazy cool...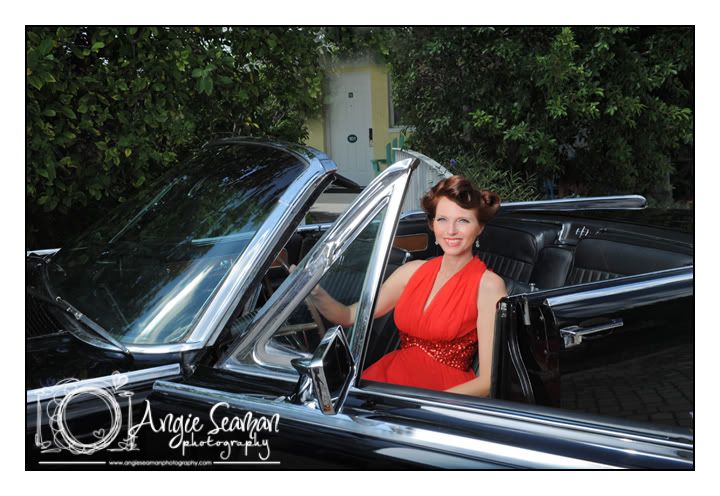 We got to use one of the rooms for some of the images too. It helped cool us down - air conditioning - YAY!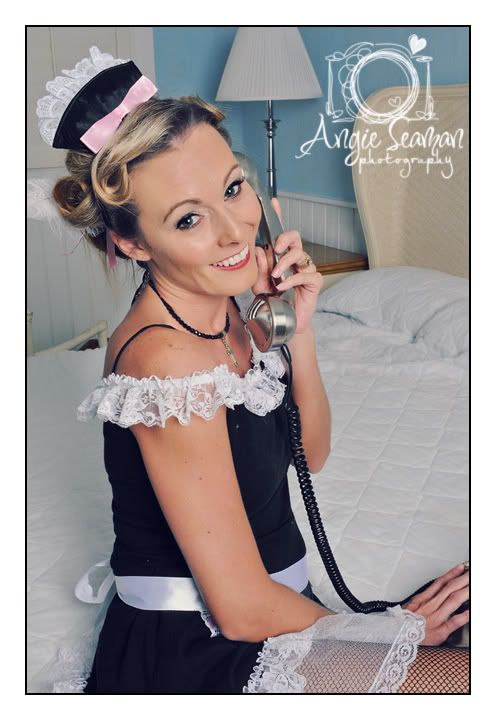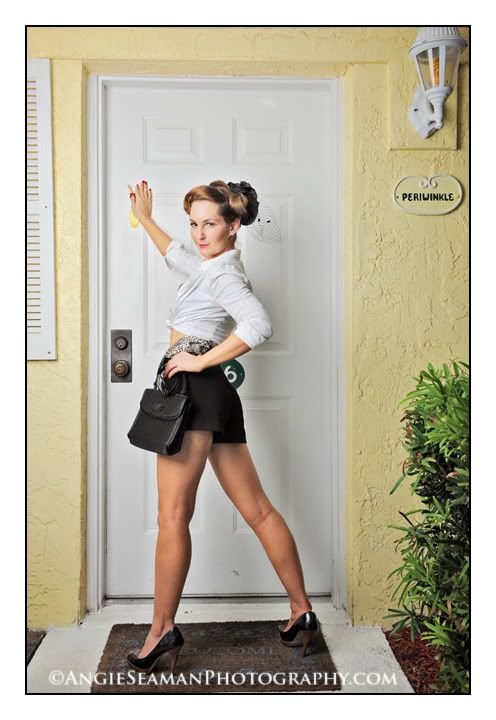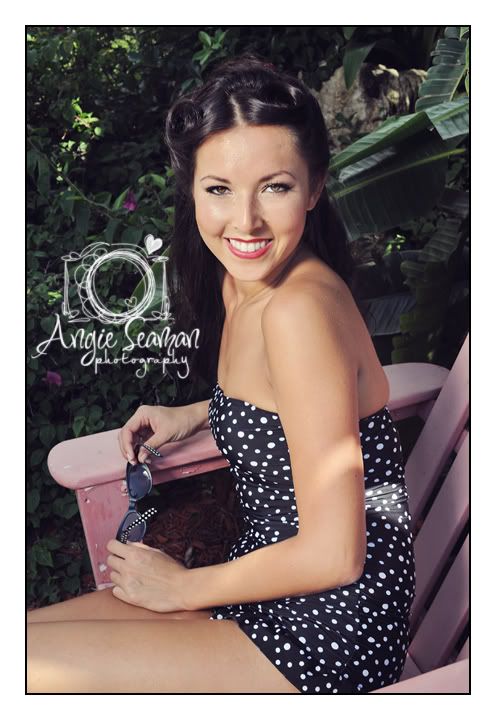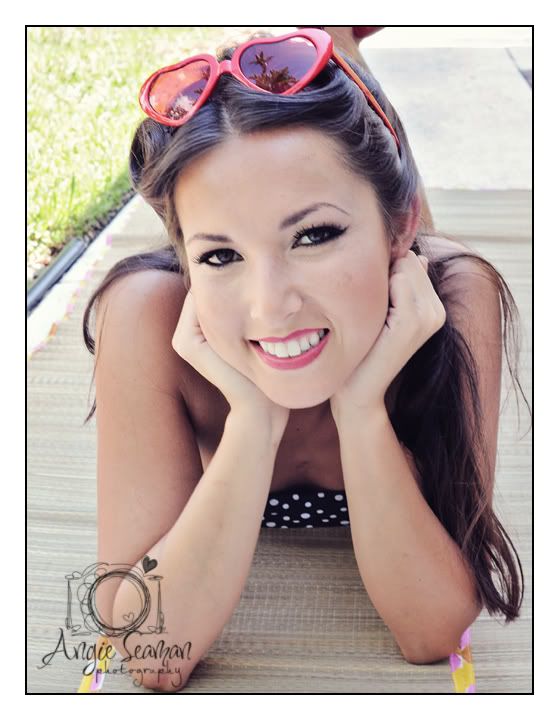 I'm so grateful for how well my photography business has been going here in Florida. I've worked very hard to pound the pavement and make a name for myself. It's a daily process - one that takes lots of work - but it has paid off for me and I pray it continues to do so. I'm thankful for the relationships I've established here. Those relationships have lead me to jobs where shooting for magazine spreads are consistently part of my line up now.
Albeit intimidating to work in the editorial world, it's challenging yet rewarding as well. And yes...I'll admit that it's a gratifying moment to skim thru a magazine while sitting in a doctors office and find images you've shot within it. Grateful indeed!
With that said, my clients and those relationships mentioned above have lead to a full and very busy season for me in the coming months. I'm pretty much booked thru the end of the year with the exception of a few random openings for tourists that stumble upon me. If you're coming to Southwest Florida at all in the next 6-8 months and were wanting portraits taken by me while here, please schedule in advance. I don't like having to turn people away. It breaks my heart. Therefore, hit me up as soon as possible and we'll solidify your place on my calendar. To all of you whom have helped propel my business in Indiana as well as here in Florida, I cannot thank you enough. It means more to me then you'll ever know. Seriously! I honestly couldn't have done it without you guys and all of your word of mouth referrals. Thank you, thank you, thank you!
With that said, I'll sign off with a pretty little instagram image from my weekly phone dump. I took this while driving thru one of our outdoor mall areas a few days ago.
PS...If you haven't stopped by my Angie Seaman Photography blog lately, pop on over and see what all I've been up to. :)(ANGIE SEAMAN PHOTOGRAPHY) Happy Tuesday my friends. Much love, Angie
Labels: Angie Seaman Photography, Kross, Naples Florida Children's photographer's photographer, retro pin up session