KROSS, THE BEACH BUM (NAPLES, FLORIDA CHILDREN'S PHOTOGRAPHER)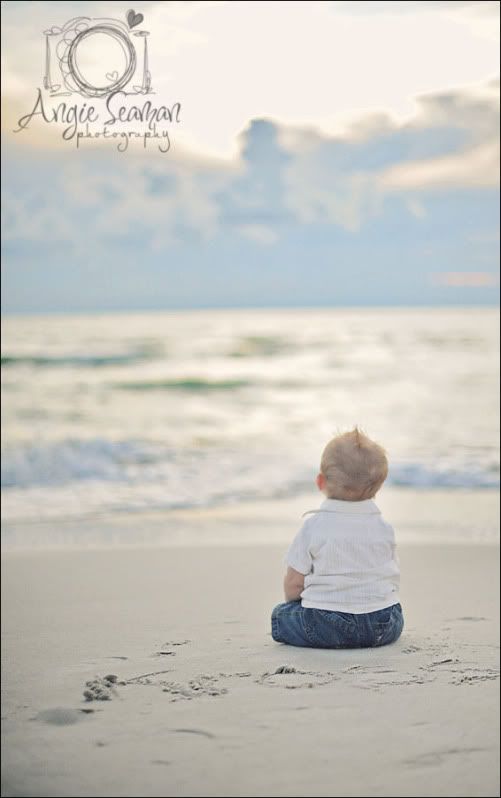 In the hustle and bustle of our travels back and forth to Indiana, I realized this week that I hadn't taken any photos of Kross for his 8 month anniversary. So...I we headed out the door last night to watch the sunset at the beach and to snap some "beach baby" shots of Kross. Needless to say, Kross was stoked. I'd love to know what he was looking up in the sky at in the top image and what he was thinking at that moment. If he could talk, I believe he'd be saying "Power to the surf" in this shot below...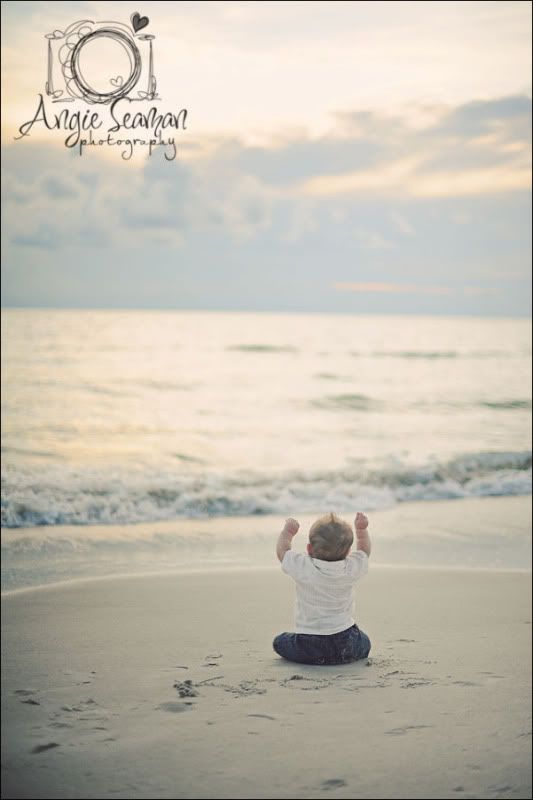 Beings that Kross was born with the love of the beach running thru his veins, there is no doubt that he is a certified beach bum by DNA association due to his Mother being a beach bum at heart. So when he began sugaring his hands and toes in the sand the moment he got there...I knew he felt right at home. What I would have given to have grown up on at the seashore, on the coast, in the warm gulf waters with the wicked white surf.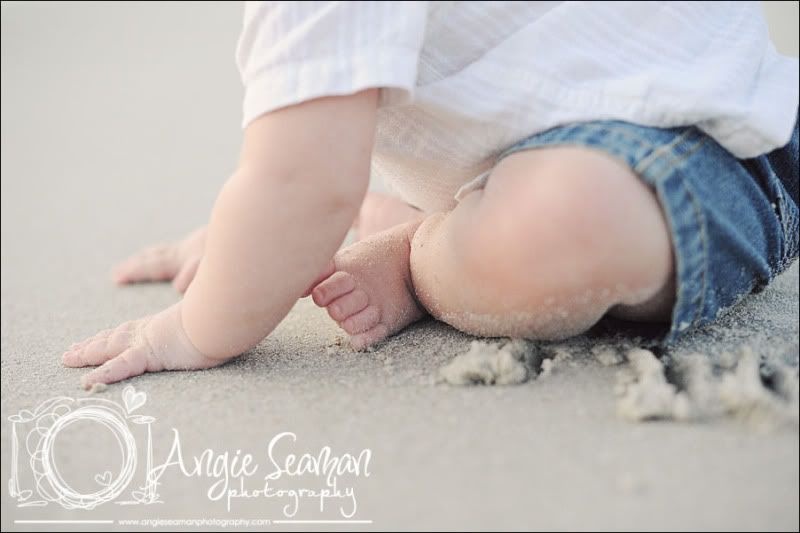 It's a good darn thing a little sand ingestion never hurt a kid before because Kross ingested enough last night to feed a small army. Well ok...maybe a small bucket load anyway. LOL!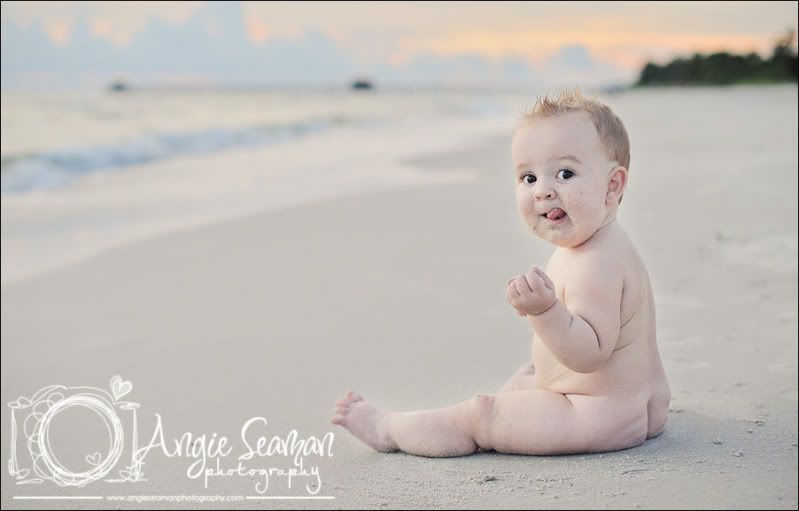 As a friend of mine said, he looks like he just got caught with his hand in the cookie jar here...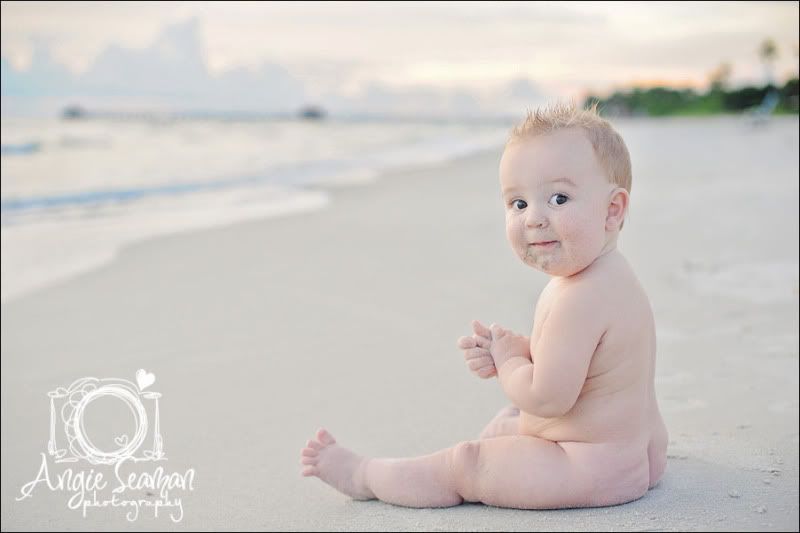 Like..."Who me???"
I love this boys smile. He can light up a room in an instant with these looks...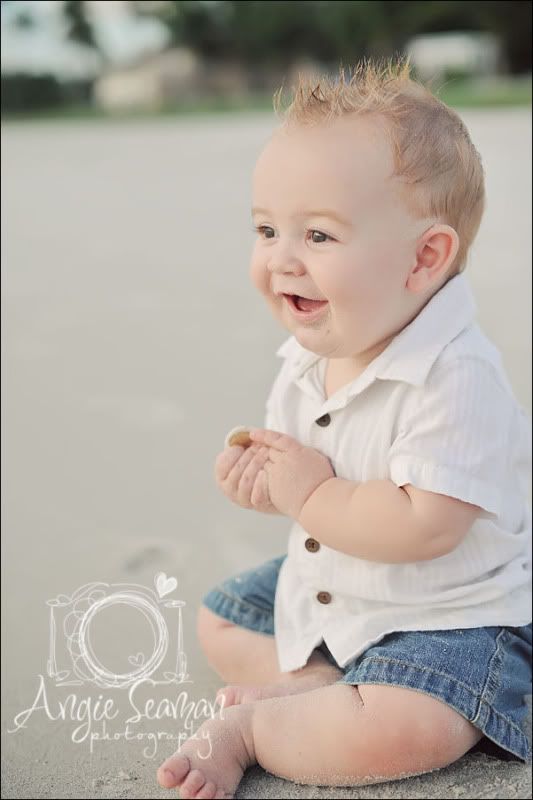 I think one of my favorite parts to the evening were these shots though...the blackmail shots of the future...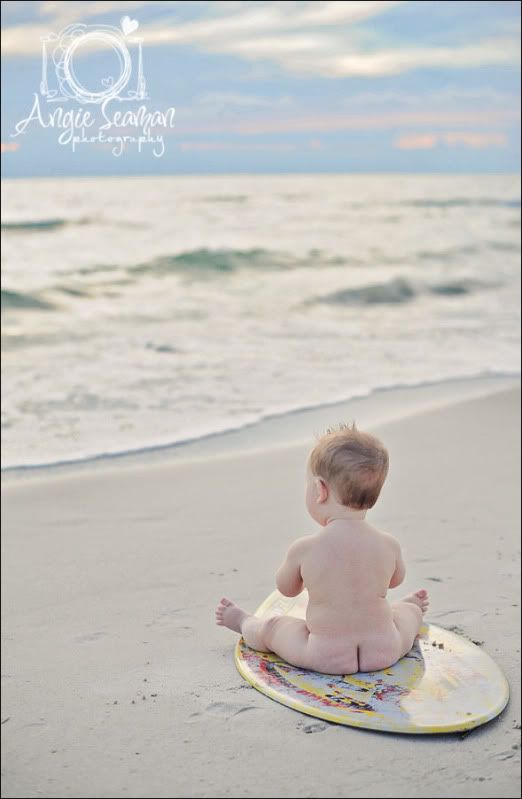 He was waving to passing beach-goers in this shot below. They were cracking up that he was "nek-ed." He kept on smiling and just kept waving to all of them like it was no big thang. :)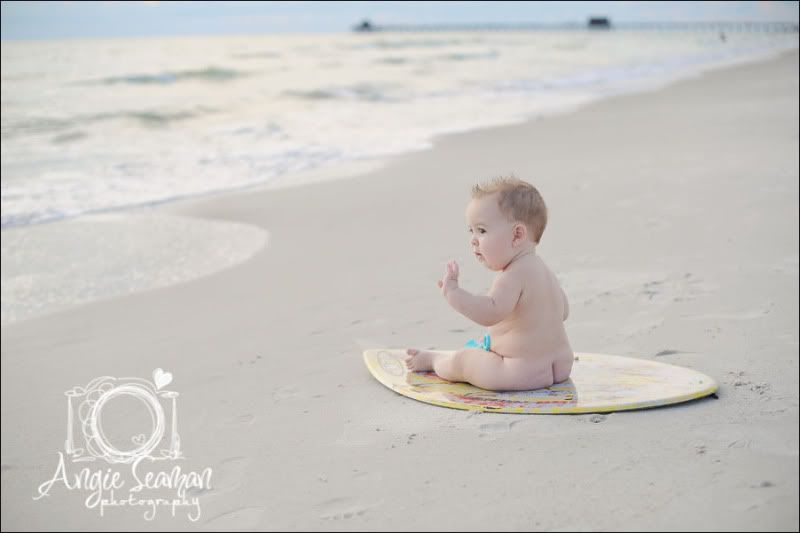 OK...I lied. My favorite part of the night was this moment...when Brennen was swimming with his baby brother...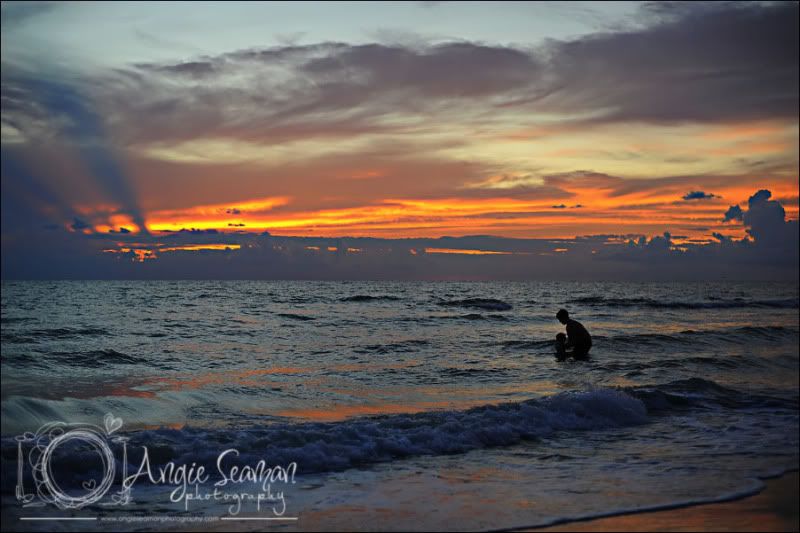 God is good!
Until next time...Angie
Labels: 8 months old, beach, Brennen, Kross Anthony Seaman, Naples Florida Beach Photographer, Naples Florida Children's photographer, sunset