MY HOW THINGS HAVE CHANGED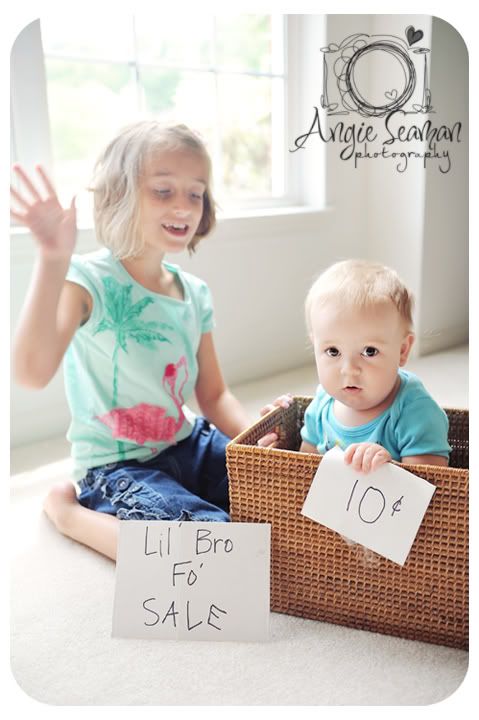 If Kenidi could verbalize her feelings right now, I'm guessing that these days she'd be packing Kross a suitcase and waving by to him as she booted him out the front door. She loves and adores her baby brother with all her heart but I honestly believe she is just now beginning to realize that he is here to stay and isn't going anywhere. In the beginning, he was like a new toy to her. We had small issues but she was pretty gentle with him from the get go. Because we have slowly but surely been noticing more aggressive behavior from Kenidi over the past year to year and a half, we knew that Kross's arrival would be touch and go with her as well. Over the past 8 months since his birth, I've watched her go from gentle to down right violent with him. We can't sit him down or look away from him/her for even a split second. Her aggressive behavior has not only expelled over and onto him but onto us and other people as well. We battle her hitting, kicking, spitting, biting, pinching, etc. What was once just a melt down when we went to leave the beach or a park is now an everyday occurrence and has caused our normal "out and about" life to come to a screeching halt.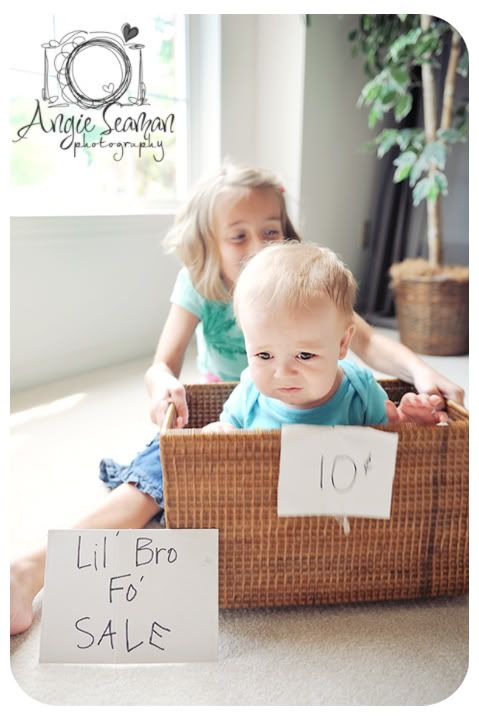 As I sit down to type this, my heart hurts when I reflect back on how much Kenidi's demeanor has changed over the past year and a half. She really is a totally different child. We can no longer fly on airplanes or travel period because of the outbursts, aggression, and publicly displayed melt-downs that involve just about anyone within a 20 mile radius of us. We can't take her out to eat at restaurants or stroll along and hold her hand thru the mall anymore. If she is out and about, she has to be strapped into her special needs stroller. There is no rhyme or reason to her madness. We used to think it was an attention issue but now we realize these are uncontrollable outbursts where she will lash out at anyone within her reach. I was in denial for a long time...just believing and hoping it was only a phase. Ya know...the kind of stuff they pick up at school and bring home??? However, the behaviors have only increased. Each day she is growing bigger and stronger and it's becoming harder and harder for me as well as everyone else to manage her when she lets loose. I tell you all of this because just as I have in the past 5 years since beginning this blog, I'm writing to find therapy in the moment. By the time the evenings roll around each day, I'm physically and mentally wiped out. I've had numerous days of emotional spells where I just finally burst into tears from the exhaustion, frustration, and utter heartbreak as I watch our daughter act out in ways she is unable to control. Ways we aren't able to control anymore either. Kenidi is still the loving, affectionate child she's always been. However, there is a side to her personality now that is tough, harsh, and dangerous.
I had a neurologist in Miami last year witness a melt-down of hers and his exact words to me were..."You know there is medicine for this?" I walked out of his office, pushed open the handicap doors to the parking lot, looked at my Mom and swore to her with fury in my eyes that I'd never go back to that doctor again. I can remember how angry I was with his words. I couldn't believe he would suggest that I needed to medicate my child. Almost a year later, I now wish I would have headed to his advice then. I was in denial.
So...a big reason for our trip back to Indy this time was to have Kenidi seen by her Riley doctors here in Indianapolis. Brent and I took her and both kids this past Tuesday morning to her appointment with her neurologist. He was also the geneticist that ran the tests on Brent and I right after we were told of Kenidi's diagnosis back in 2005. After two hours in his office, Kenidi had reached her limit and was exhibiting full on meltdown behavior by the time he saw us. She proved to him, the child psychologist on hand, as well as a student resident doctor that she had the strength and ability to take everyone of us in that room on and then beat the hell out of anyone she had the chance to. It's sound rough and it was. Thankfully though, because what she did in front of the docs, we didn't have to do too much explaining. It was clear that medicine was necessary. I left the hospital that day with mixed emotions. I was feeling defeated, deflated, and like a failure as a Mom. I had prayed for so long that I could "fix" her without medication. Her appointment Tuesday was confirmation that there was no longer anytime left for my attempts to "fix" her. This was our reality and something had to give. Our family life is suffering because we can't venture out like we used to. Brennen pays the price for that. Kross someday might too. The thought of how much things have changed as Kenidi's demeanor has changed is gut-wrenching. There have been talks of taking vacations without her, dinners out while she stays home with a sitter, etc. It all rips my heart out to the core. She's our daughter - part of our family. She should be experiencing these journeys, these memories with us.
In order to begin the new medication, she had to go for an EKG first. The doc wants to start her out on Tenex. (sp?) If there are any of you out there who have any experience with this drug and children, please email me. I'd love to hear your feedback. The EKG was done today and now we wait the results of it to make sure it was normal before she can begin the tenex. If the Tenex doesn't show positive signs of working in the next two weeks, they are going to move on to the big guns as they called it. Risperdal. Risperdal is used to treat strong and irrational behaviors. It's scary. Both medicines are. I have no idea what the future holds but I'm praying with every fiber of my being that these medicines do more help than harm. Only time will tell. My how things have changed.
So...in my usual attempt to always find laughter and positivity in my life...I saw a photo on pinterest today and decided to do our own version of it with Kenidi and Kross. I grabbed my camera and used it as a therapeutic tool. The end result is what you see below...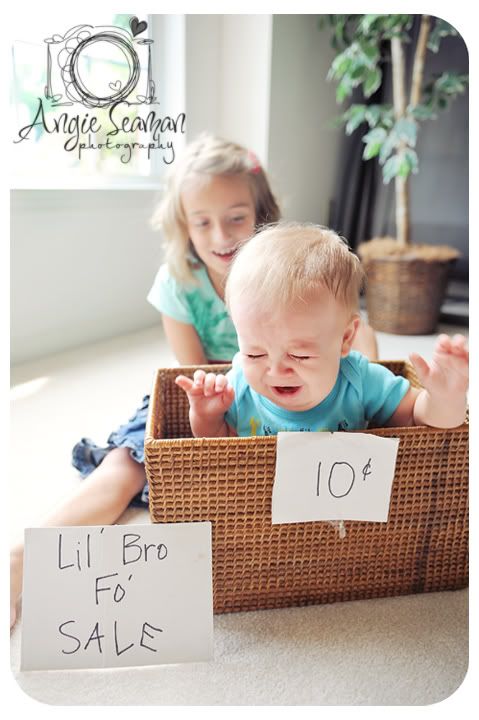 I'm giving all of the glory to God - as always - for this journey. I've prayed to him with my expectations of healing for Kenidi. I've pleaded with him to grant us peace within our family and mainly within her little body. I'm no longer in denial and realize that this is the only option left. We are left with no other choice but to help Kenidi thru medication. I'm hopeful that these meds will work. Please pray with me over the coming weeks as we embark on yet another foggy journey in the Seaman family. God is leading our hands and giving me - and us - the strength to keep putting one foot in front of the next. For those of you with special needs children, I know you understand this TOTALLY. I owe my family a HUGE thanks for helping me to combat the meltdowns Kenidi has displayed since arriving in Indiana. I couldn't have made it thru the past 2 weeks without them. Transition is horrific on Kenidi's little system. If you take her out of her routine, you can expect all hell to break loose literally. God love her...
Thanks for listening to me today. I know it's been a long time since I've "dumped" on all of my readers like this. Sometimes you just need to purge everything that is floating around in your head though and today was my day. As you all know, I purge via writing. I journal to heal. Always have - always will. Yes, my writings have put my family on major display at times in the past but I don't care. It's my life. It's my truth. It's me being real. Take it or leave it.
Thank you God for being my Rock. My savior. Literally. You've heard my prayers and you know my expectations. Please heal my baby girl.
In him, Angie
Labels: Kenidi, Kross Anthony Seaman, My how things have changed, Tenex