THE COLORS OF KEY WEST
You guys all know how very much I love "color." I love any kind of color in life - but especially when it comes to my photography. When my clients have been asked to describe my images before, nine times out of ten, they all use the word "colorful" somewhere in their descriptions. I love that. I strive to make my images stand out with color being a top priority. So...when we were vacationing last weekend in Key West, I tried desperately to soak up any and all the colors of the island that I could while there.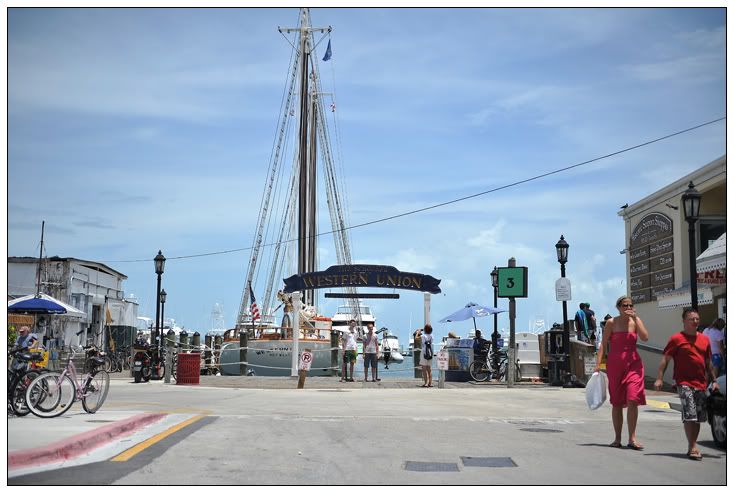 One day we rented the electric golf cart looking cars and roamed the island. I thoroughly enjoyed that part even though it was 250 degrees out. LOL!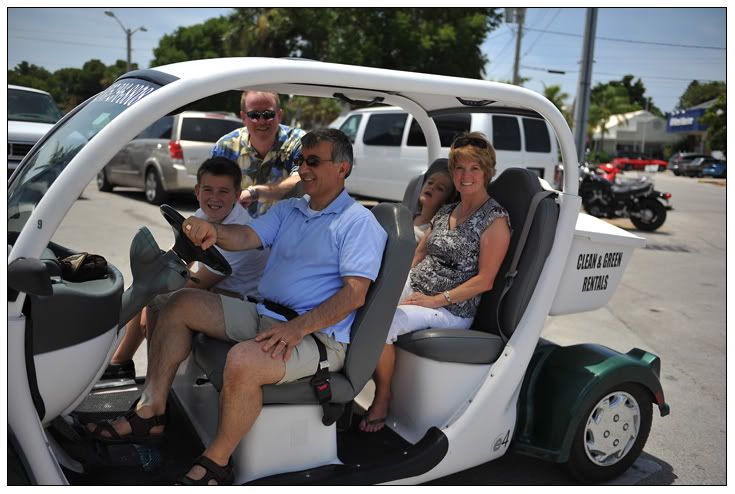 The nooks and crannies within Key West were a photographers dream. They had tons of "grunge" areas to use as backdrops which was right up my alley. I also loved the Ernest Hemingway look of the decor, homes, environment, etc. The history and nostalgia there is simply amazing. I also loved that they have a street named after me right off the famous Duval Street...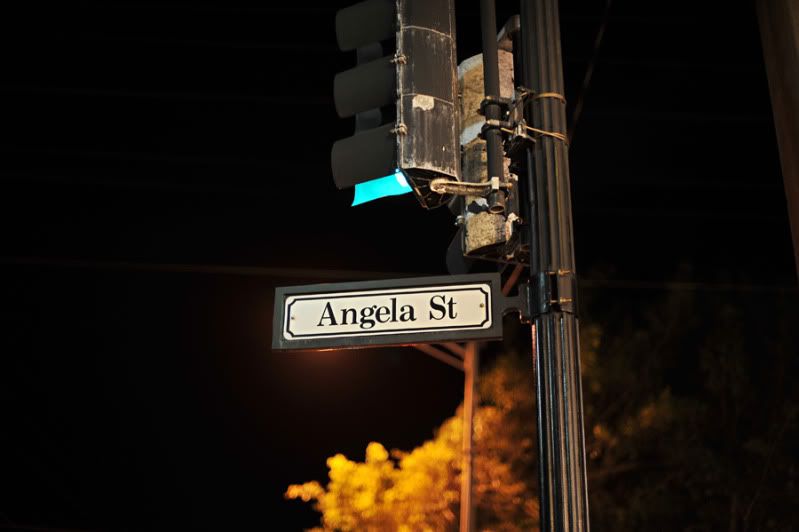 Even their Walgreen's in Key West is colorful...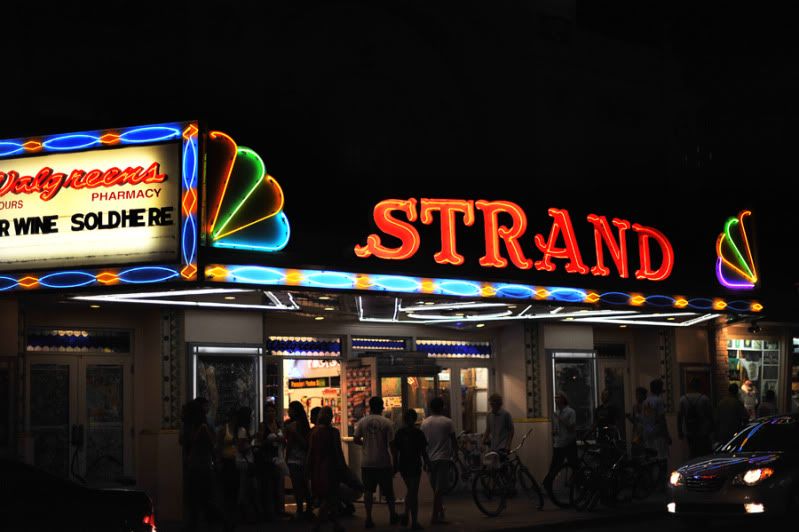 I am normally not a "Key Lime" lover but I did try some chocolate dipped Key Lime pie on a stick while there. Uuuhhmmm...can anyone say HEAVEN?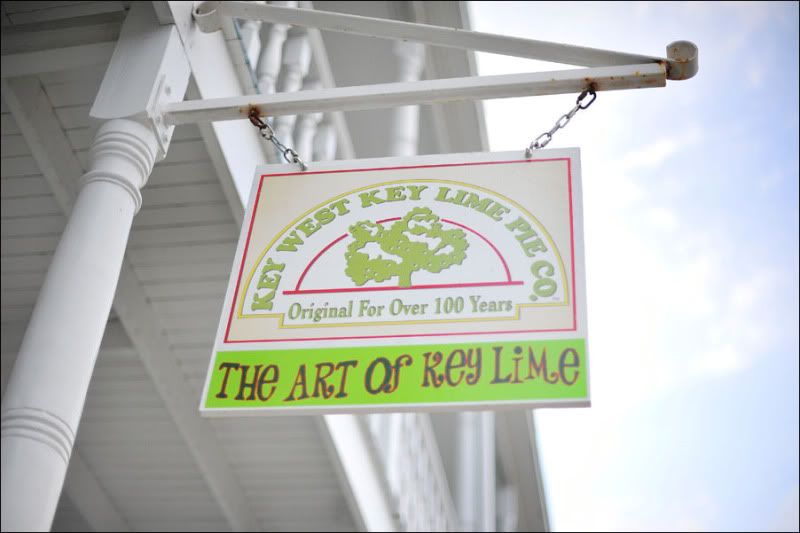 We saw lots and lots of characters around the island. Some weren't suitable for the eyes of my kiddo's so I was constantly burying Brennen's head when I'd see something he shouldn't. These were a few of the innocent yet funny characters we witnessed...
Spider man on a bike & a bar stroll group...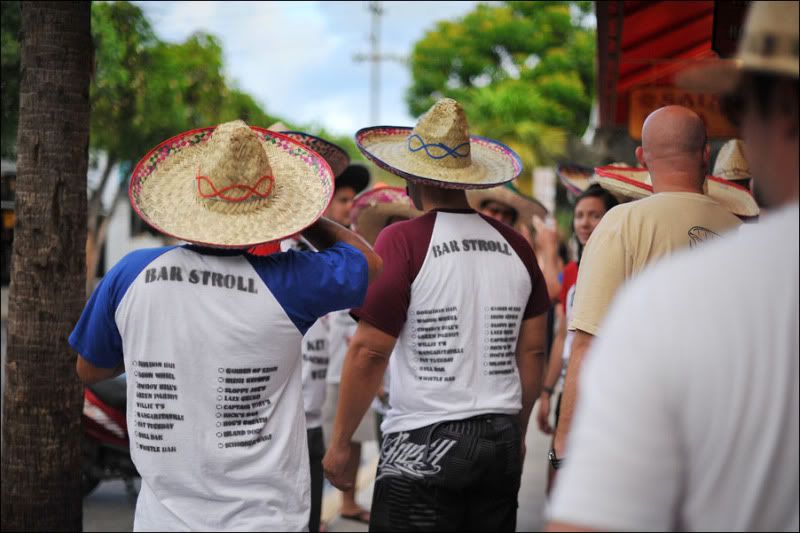 I can't imagine what those dudes looked like after hitting all those bars that night that were listed on the back of their shirts. Ha ha!
Grandma Debbie and Papa Ron were a huge help with the kids this trip and especially while Brent and I were at the wedding festivities for Chad and Sherry.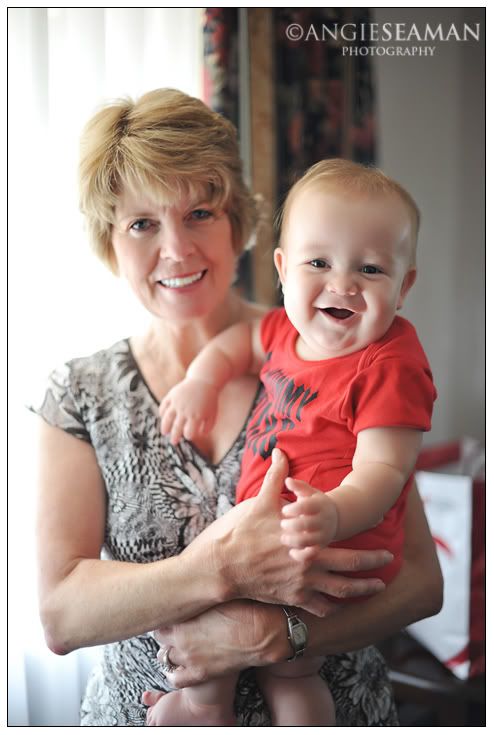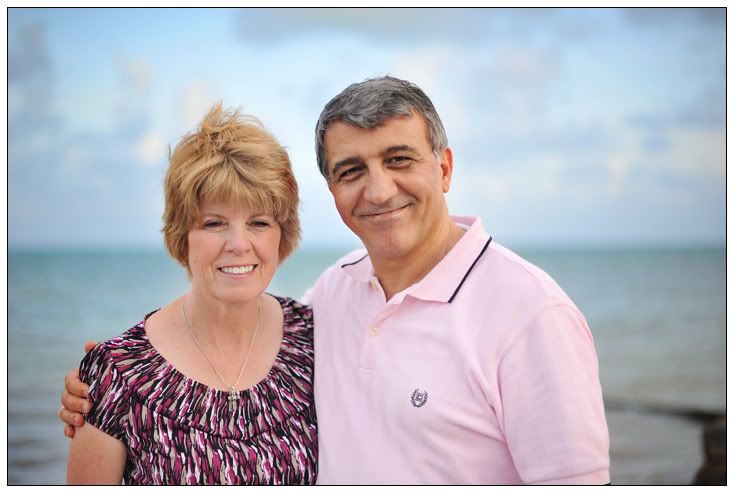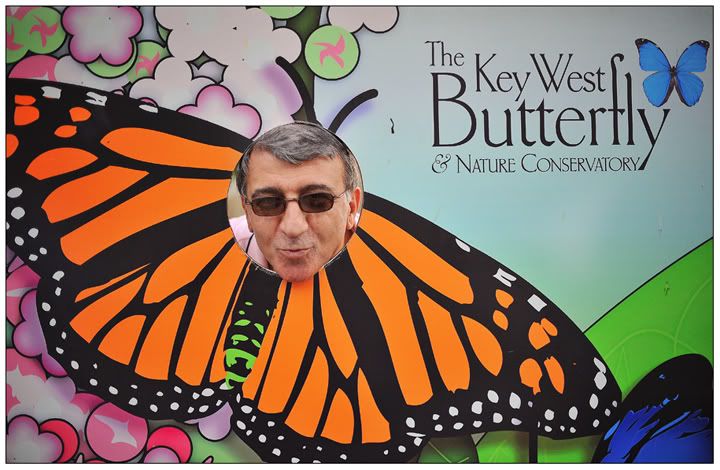 Our hotel was the 2nd oldest hotel on the island. It definitely showed that wear and tear inside the guest rooms. The lobby and restaurant however, were gorgeous. Here is a shot of the library area in the front lobby...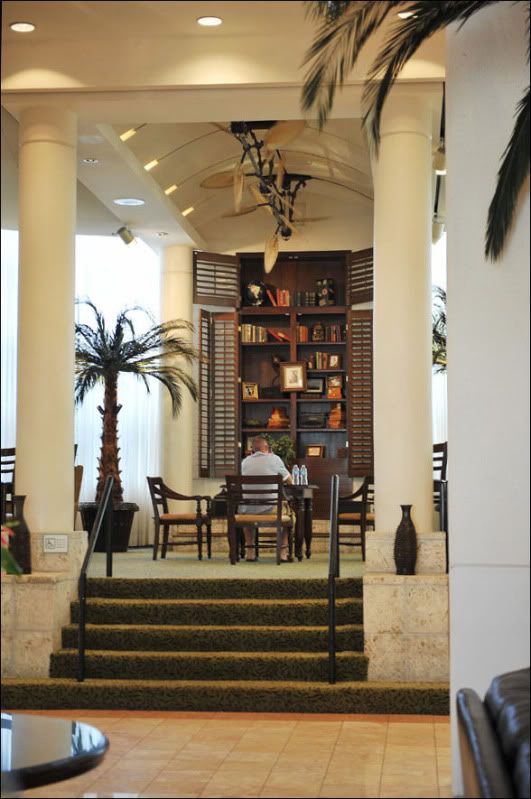 This guy and his dog were on the street each day. The sunglasses on the pup crack me up...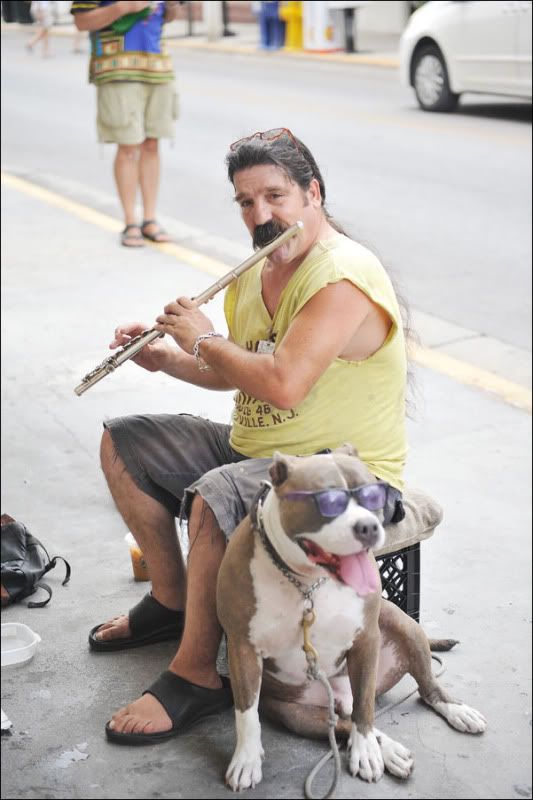 Last but not least, I also left my "clean eating" for one of these dudes while there. $5 cookies and boy were they worth every single penny. I had a sugar cookie (without sprinkles) and it truly hit the spot. Heaven again!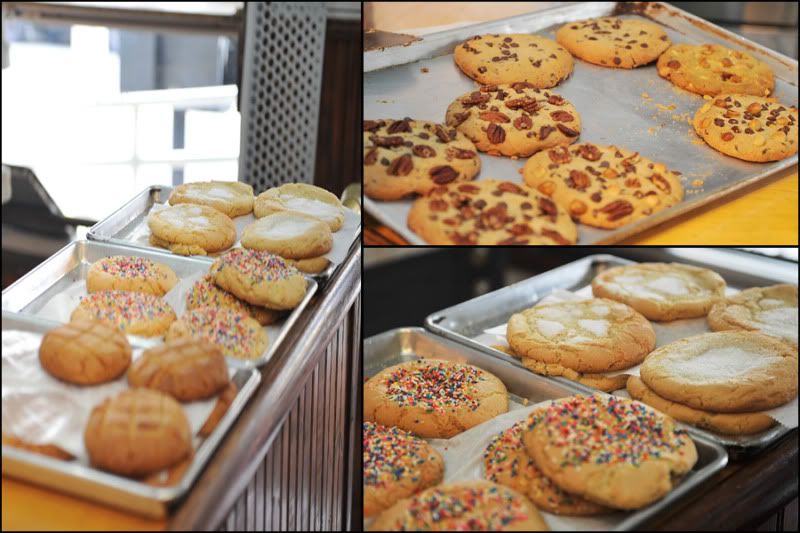 Thank goodness we were only gone and in Key West for several days. Because of food like that, my clean eating attempt was J-A-C-K-E-D with a capital "J." :)
We had a blast in Key West but I don't know that I'd voluntarily go back anytime soon. I saw it and can now say been there - done that. It's definitely a party town and I'm past the age of partying at this point. When you have kids and travel there with them, it's a totally different experience. LOL! Either way, it was good to have seen it. I've always wanted to go there and now we can say that we've been. Other than the ghost tour and seeing Hemingway's house up close and personally, I don't feel like I'm missing anything by not going back there for a while. I think the drive there and back killed the hoopla for me in regards to the island itself. That drive was brutal. Brutal I say.
Now I'm back home with the suitcase cleaned out but laid open once more. Time to start packing again. We head home to Indiana for three weeks come this Friday. YAY! Can't wait to see everyone back home. Until the next update, have a superb weekend.
Much love, Angie
Labels: key west