PHOTOGRAPHING A "MIG 28" (A.K.A. Kenidi Grace)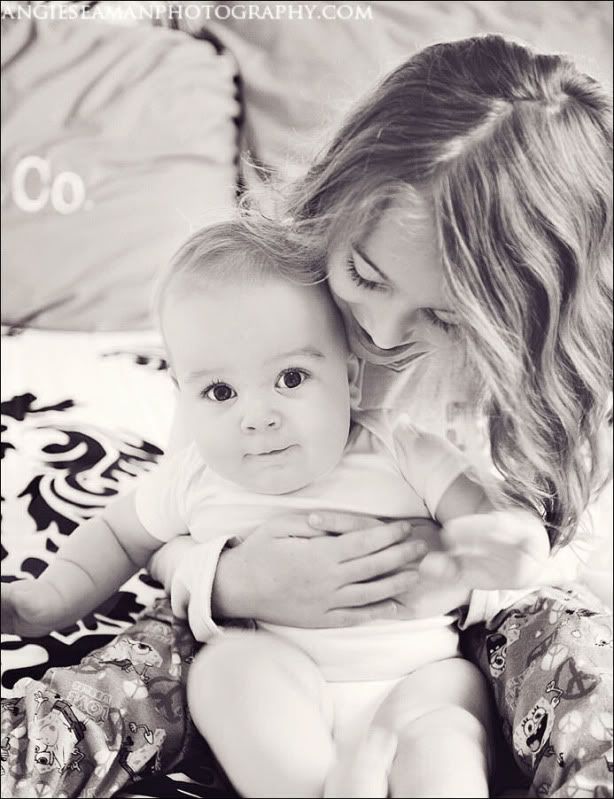 It's Tuesday, June 7th and I'm waiting on the kids to get home from school. They both half days today with only two days of school remaining in the year (those being half days as well). I know Brennen is excited to be done for the summer. He has exams all this week so he is working extra hard to end the year with a bang. We were invited to his awards banquet the other night where he took home extra honors for being 1 of 7 top scoring students for language arts in the 6th grade. I still have no idea where that boy gets his smarts from. It didn't come from Brent or myself. LOL! We are extremely proud of him for his hard work and continued drive this year. Pulling straight A's is something I NEVER did as a kid - even in elementary school. LOL!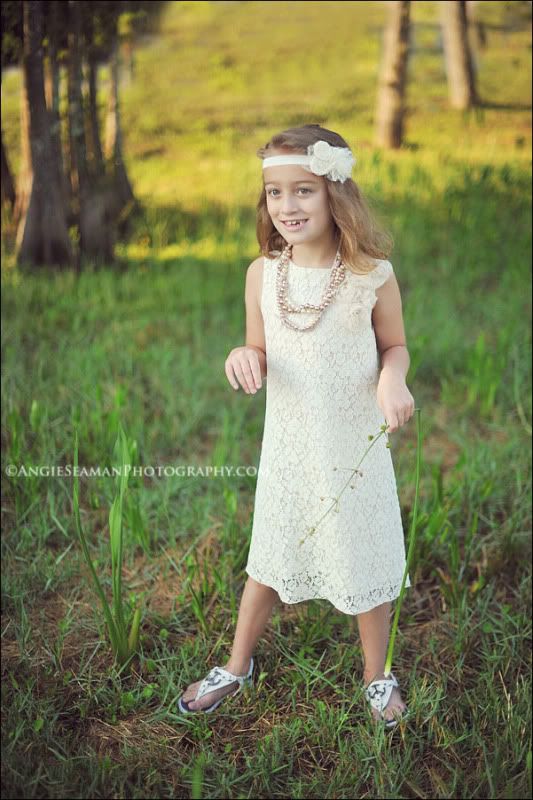 I took Kenidi out for a photo shoot last week. WOW! What a site that was. If someone could have video taped that escapade, we could have surely landed a reality TV show instantly. Brent told me to take her to an open field to do the shoot because that way when she ran from me, she could run and not risk getting hurt. So...I thought that was a grand idea. We went to a new field that had beautiful white flowers blooming up all around her. I got her up at 6:30am in order to get to the field in time for the gorgeous morning light shortly after sunrise that day. In a nutshell, the field was wet which proved challenging as she attempted to sit down every few minutes in dirty mud patches. Considering the fact that she was wearing this cream dress in part of the shoot, that would not have been a good look. She continued to keep running, and running, and running. I tried desperately to keep up with her and lock my cameras focus on her eyes in order to assure a sharp and crisp image. However, because she wouldn't stand still, I got very few. That girl was like the energizer bunny. I was out of breath five minutes after we began. I told my Mom that I felt like the Top Gun guys - chasing a mig - trying to lock focus on her. But with each step she took, I felt like I kept hearing "Negative Ghost rider - the flight pattern is full." LOL! It was craziness. I won't even begin to try and describe the act that it took to get her BACK to the car once she ran thru the said field - to the far opposite side of that field. I ended up having to carry her back to the car - all the way back to the car - thru a muddy, bumpy, wet field. My back was broke and I was a sweaty mess by the time we reached the truck. Keep in mind that we live in South Florida so it was like 900 degrees by that point. HA! Can anyone say "nightmare?"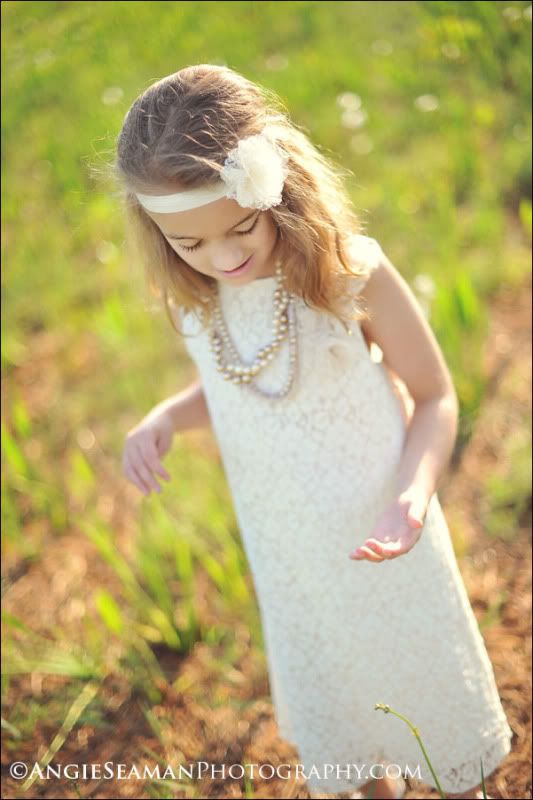 One thing is for sure...I'm glad I did it. I'm glad I risked my out of shape body chasing her thru that field. It had been so long since I was able to photograph her because she just won't stand still for me anymore. I wanted to get some shots of her before we cut her hair back off again too. It's time for the angled bob again. Long and stringy just doesn't work well for Kenidi. It's always hanging in her face, has no shape, no style, etc. She ROCKS the angled bob so we are taking her back in this week for a new "do." She is growing up and getting so big - so very quick. All of our kiddo's are. Kross turned 6 months old this past week. Where did the time go? Brennen is a big 7th grader now. He'll be in high school before we know it. Insert sad face here. :(
I'm off to tend to the chaos that ensues as school ends each year. Speaking of the energizer bunny, she just came in off the bus. Kross's last few days of freedom are slowly slipping away this week. Hee hee! He has no idea what he's in for all summer long. I'm looking forward to long hot days, tired nights, and sand in shoes that prove a summer day was well spent. We have a trip to Key West coming up at the beginning of July and will also be traveling back home to Indy for three weeks come mid July thru August. Good times ahead!
Hoping all of you are enjoying your summer thus far. Until the next post...Angie
Labels: energizer bunny, key west, mig 28, photographing Kenidi, summer vacation