CATCHING UP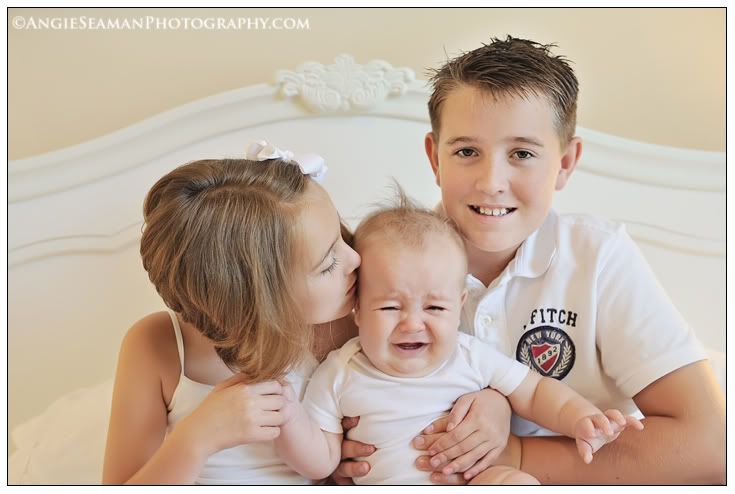 Here I am again...Mrs. blog slacker. I have things I could be blogging here and sessions that have yet to be blogged over on my photography blog too. I'm way behind. I guess that is what happens when you're having too much fun. Time gets away from you. :)
The above shot was a photo I took the other day of all three kiddo's. Needless to say...the shoot was a bust. Total bust. Kenidi wouldn't quit kissing Kross - which in turn ticked him off. Brennen was whining something about how on earth "was I going to photograph special needs child and a new baby all at the same time." I was sweating like a pig when all was said and done. I finally gave up and settled with this shot. Because this is our reality. This shot reveals our life. It's keepin' it real at its finest. LOL!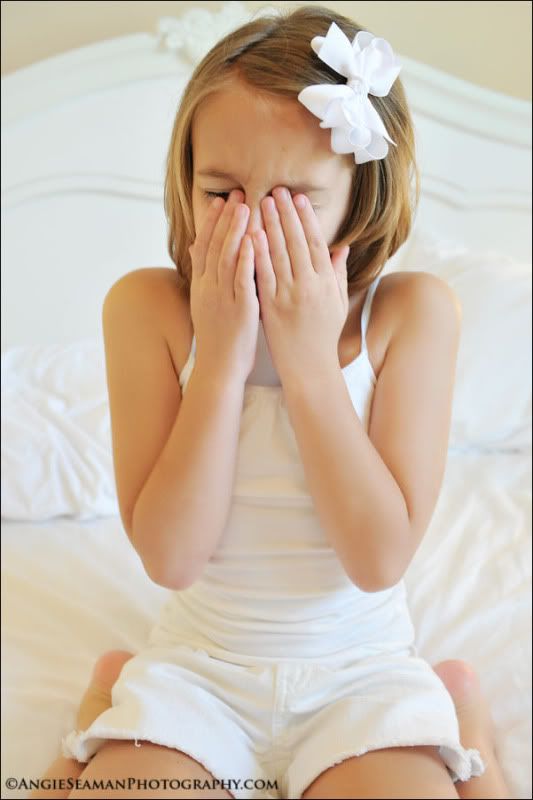 As you can see, Kenidi had a major meltdown at the end of the process so I of course just had to document it. I love this girl!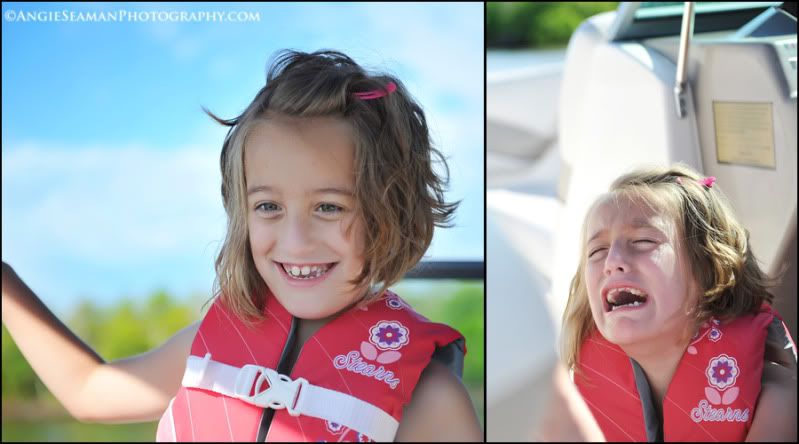 Speaking of her and meltdowns, I just had to document this one too. We went out boating on Father's day and we had Miss Drama Queen on board all day. One minute she was fine and the next minute she was a basket case. Did I mention that I love this girl???
Brennen spent some of his time fishing off the boat that afternoon. Here is a shot of him in action as well as one looking all grown up...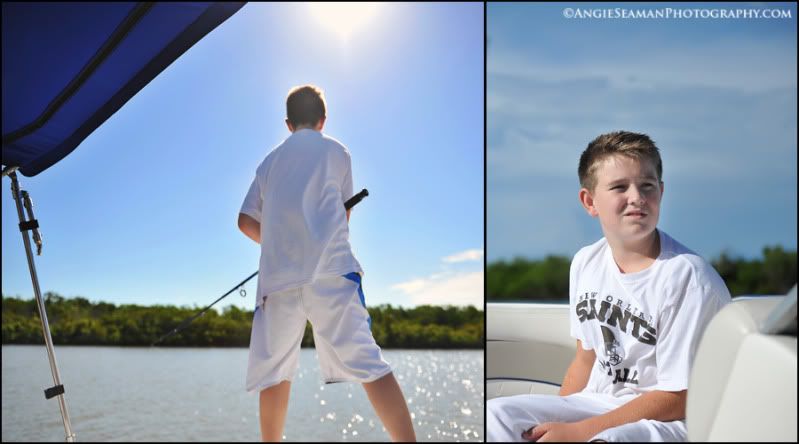 Kross loved every minute of the wind rushing thru his half bald head as we skimmed the surface of the ocean. Both him and Kenidi love to keep moving - to go fast. Neither of them are "stop and fish kinda' kids." LOL! That doesn't help Brennen much. :( At one point Kenidi through Kross's sun hat overboard. We tried to go back and get it but it sunk way too fast. Therefore, I had to drown his little white head in sunscreen. This is what the back of his hair looked like from my angle...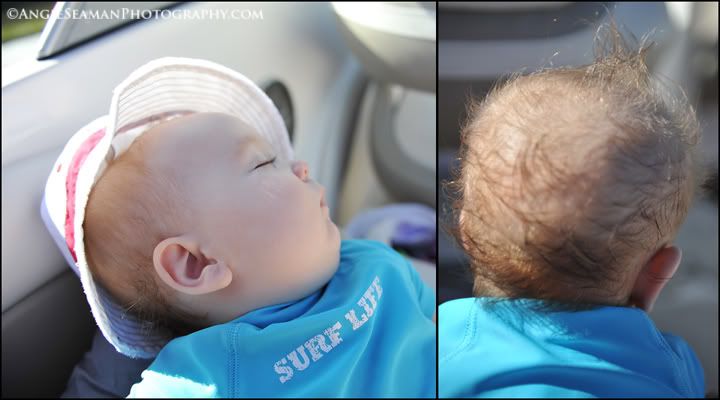 Loved it!
Kenidi celebrated her 8th birthday this weekend. She had a ball. Here she is sporting some of her new gifts...a doctors coat (she loves going to the doctor - doctwo as she calls it). Then she had on her new sunglasses and her rock star studded leather bracelet all while singing into her new microphone. She was such a hoot that I had to capture the moment. Four days later and she's still wearing the doctors coat around and hurting my ears all day long with the microphone. LOL!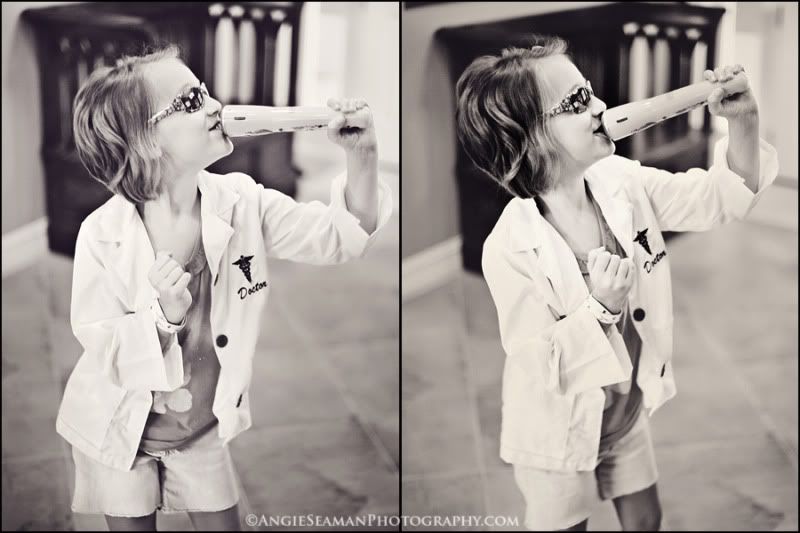 That little pairing of photos really sums up Kenidi to a "T." I still can't believe she is eight already. Like Brent said today, she'll always be our little baby girl. :)
I got out with Brennen recently and took some shots of him in an urban grunge type setting. I look at him and can't get over how "teenager-ish" he is looking. Certain glances, certain facial expressions, etc. really give way to how much he is becoming a young man. Then again, like Kenidi, he'll always be my little boy. This photo proves it...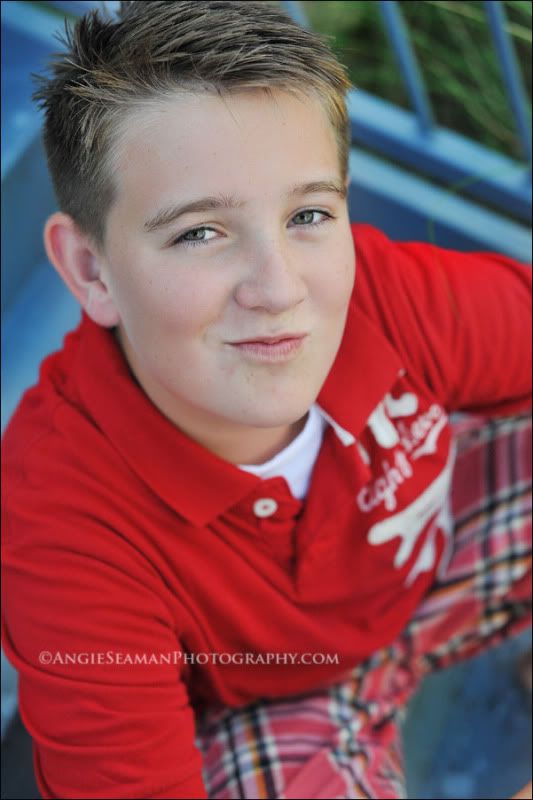 Here are some other shots from our morning together...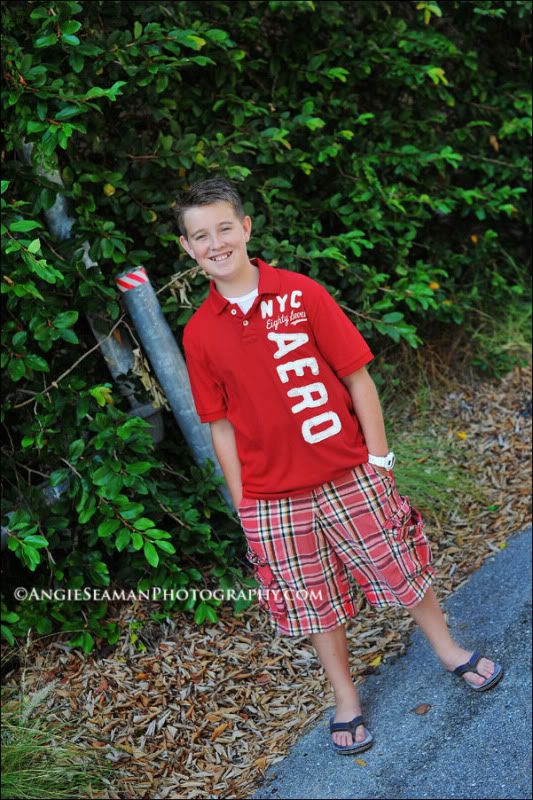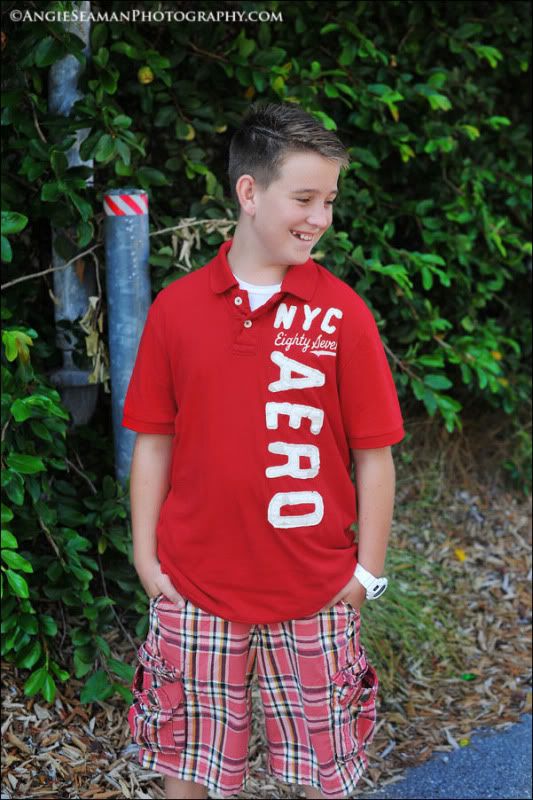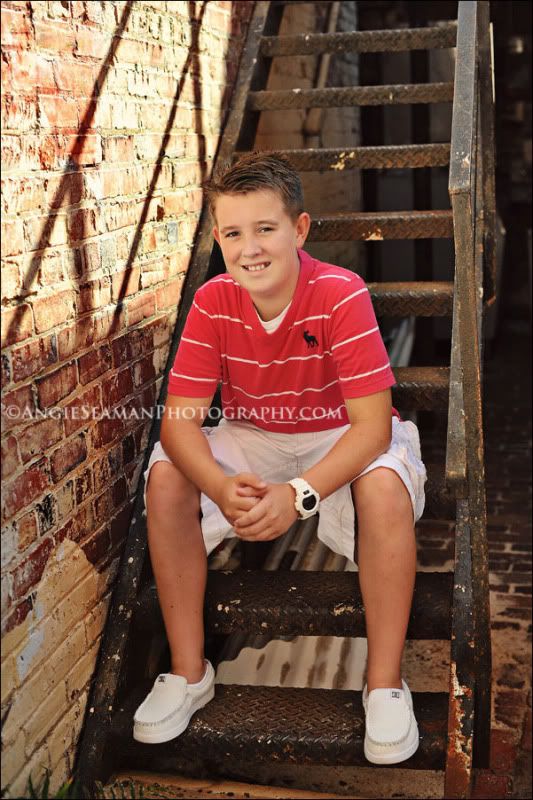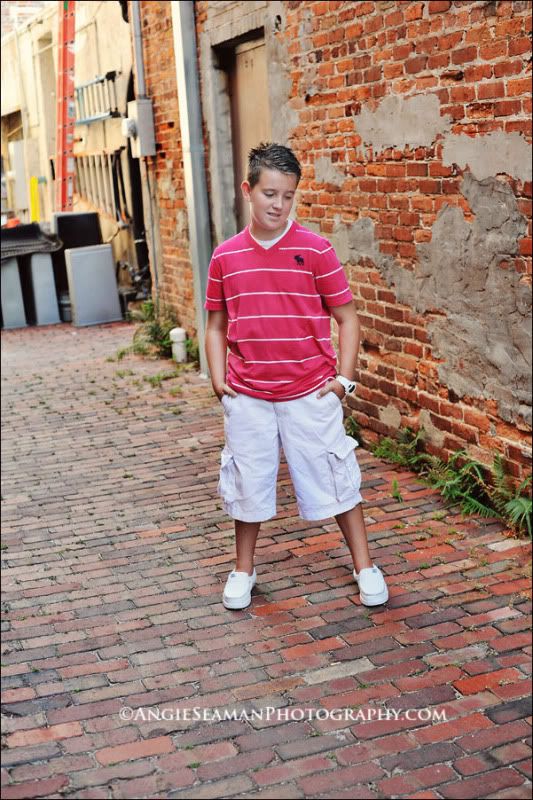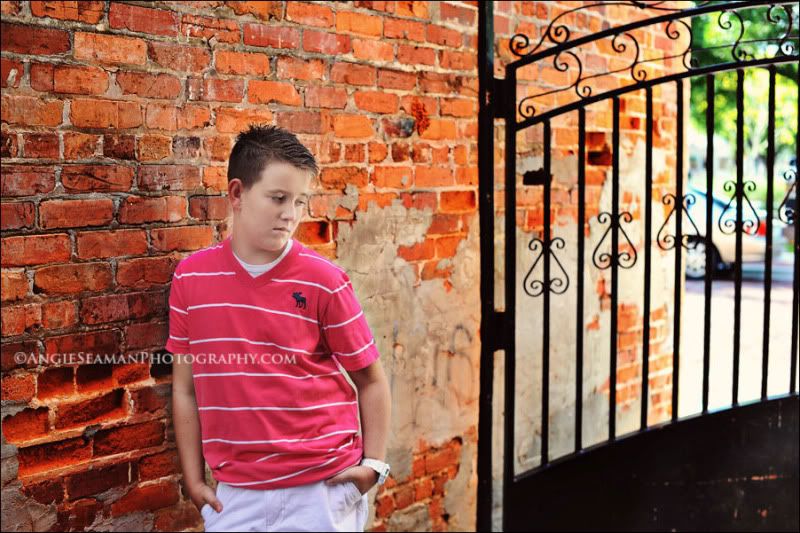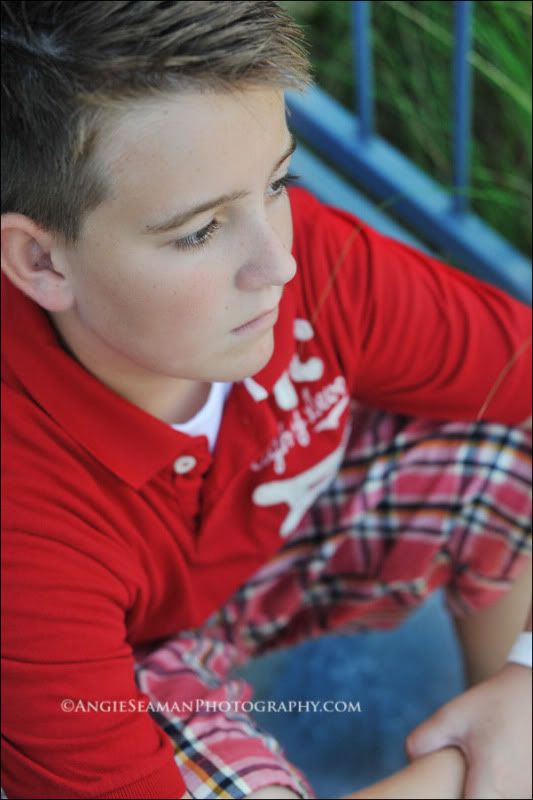 Annnndddddd...it wouldn't be a shoot with Brennen without one of these shots that follow my words "Just one more Brennen - I promise just one more..."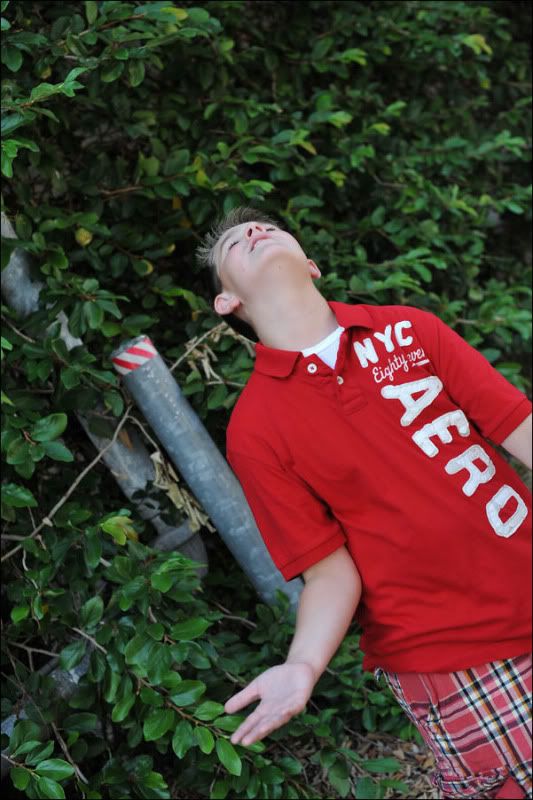 Yeap, that is a photographers kid for ya...fo' sho'!
Speaking of Brennen...congrats to him for making the honor roll again for the 4th straight time this year. He worked so hard and nailed his grades every nine weeks. We couldn't be more proud of him. He pulled off another honor roll at the end of this semester like a pro. Guess all of our threatening him paid off. (no xbox, no computer, no phone, etc.) We are such mean parents. :) Way to go B-Ster. We love you rock star!!!
Last but not least, I had to share this shot of Kross experiencing birthday cake & ice cream for the first time ever on Kenidi's birthday. He fell in love. I laughed until I cried. I couldn't feed him fast enough. He was squealing at me like a stuck pig - wanting more, more, more. It was hysterical!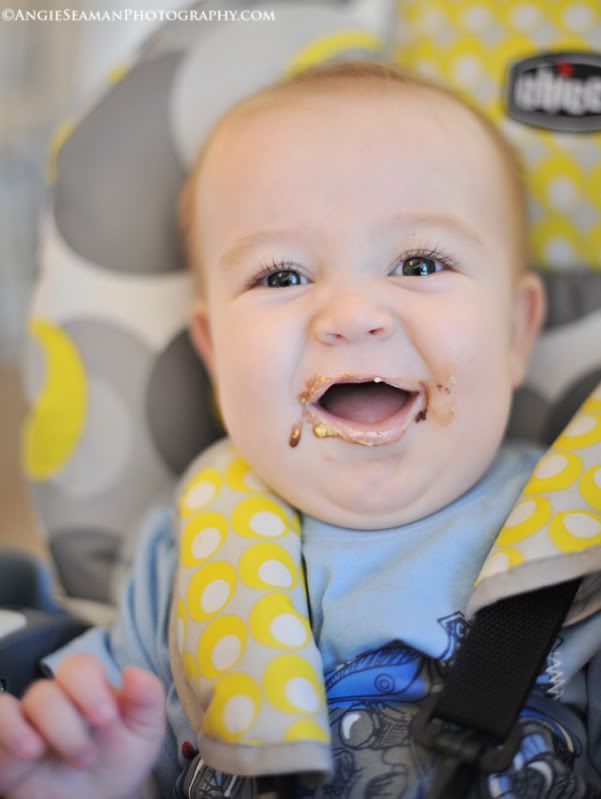 For now, I'm signing off. We are re-decorating Kenidi's room this week in a mustard & gray color scheme so I'm headed in to finish that project up. We booted Audrey Hepburn & the whole Tiffany & Co. theme out. It was time for a change. I love the new look thus far. Here is a sneak peek...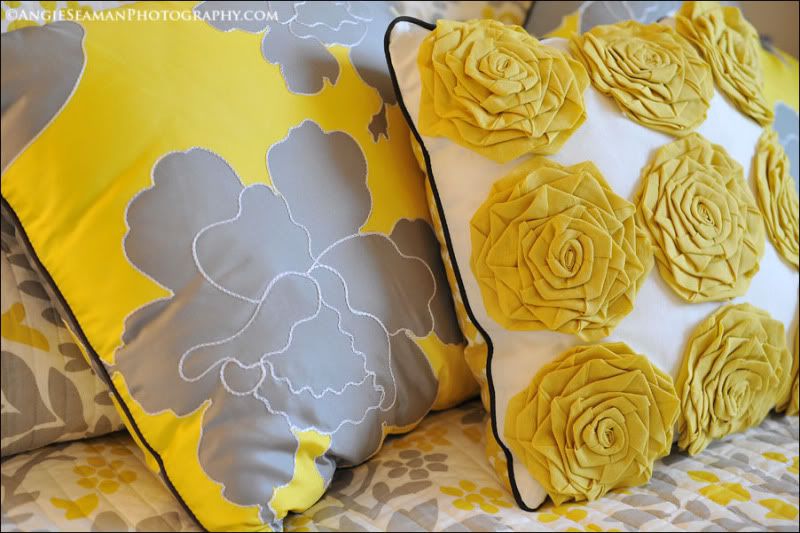 Yumminess!
Happy Wednesday y'all! Much love, Angie
Labels: boating, Brennen, Kenidi, Kenidi bedroom sneak peek, Kenidi birthday, Kross Anthony Seaman