MEGAN'S PHOTOGRAPHY HEADSHOTS - NAPLES, FLORIDA PHOTOGRAPHER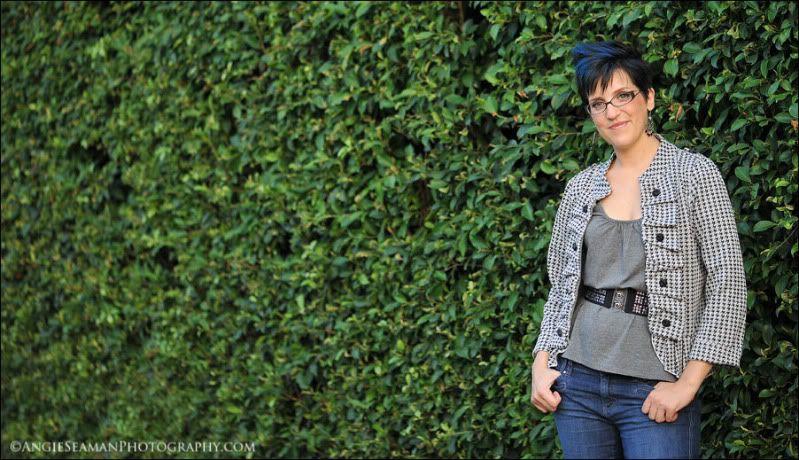 I had the special honor of photographing one of my B/P/F/F the other day. That stands for "Best Photography Friends Forever." It's a fun term that one of our other fellow photography friends coined for our group. This particular photography friend shown here today is one of two who came and photographed Kross's birth for me at the hospital when he was born. Megan is a dear friend, a sweet soul, with rockin' style, and an edge for creativity that is like no other. We share the same photography passion and therefore we have a bond that only few understand. LOL!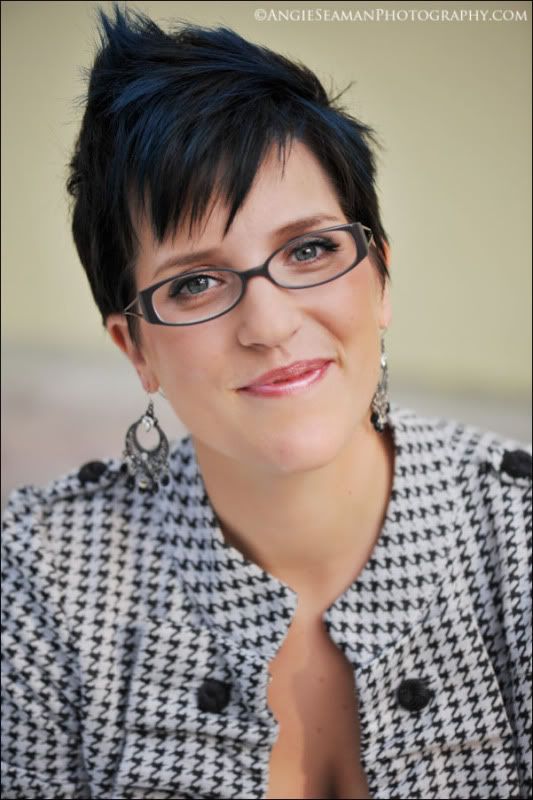 Meg is gorgeous and has a fabulous personality. I love how she constantly goes out of her way to welcome others and to make them feel like she has known them forever in their first meeting together. She has a great way of taking the edge off of situations where you'd typically be somewhat nervous. Love that!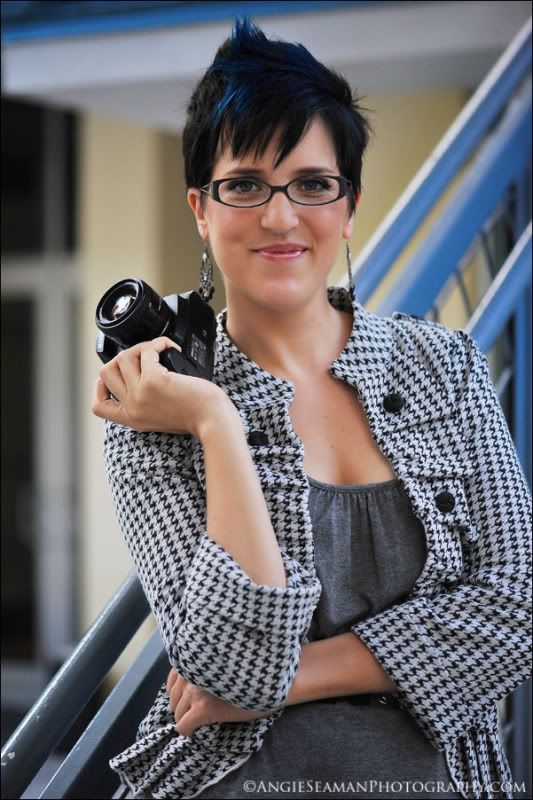 Megan needed some professional head shots taken for her photography business. She wanted to use some of the shots within her website. I was honored and humbled when she asked me to do the session for her. Once reality set in though, I began to shake in my boots. I get nervous enough just photographing people who know nothing about photography at all let alone when it comes time to photograph a fellow photographer, a friend, a peer.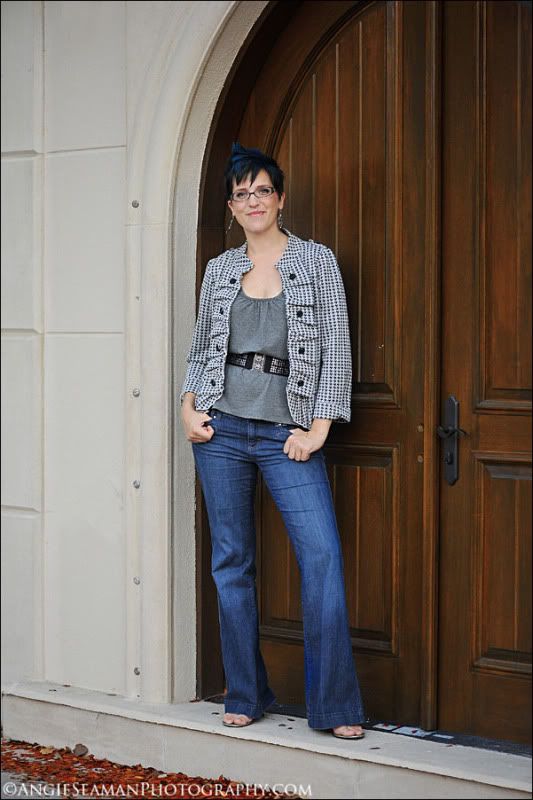 Needless to say...as the day drew closer to our shoot together, I got more and more nervous. When you photograph another photographer, they know what you are doing, why you are doing it, how it should look, etc. I wanted to make sure I found the perfect locations for what she was after and I wanted to make sure the pictures ROCKED for her.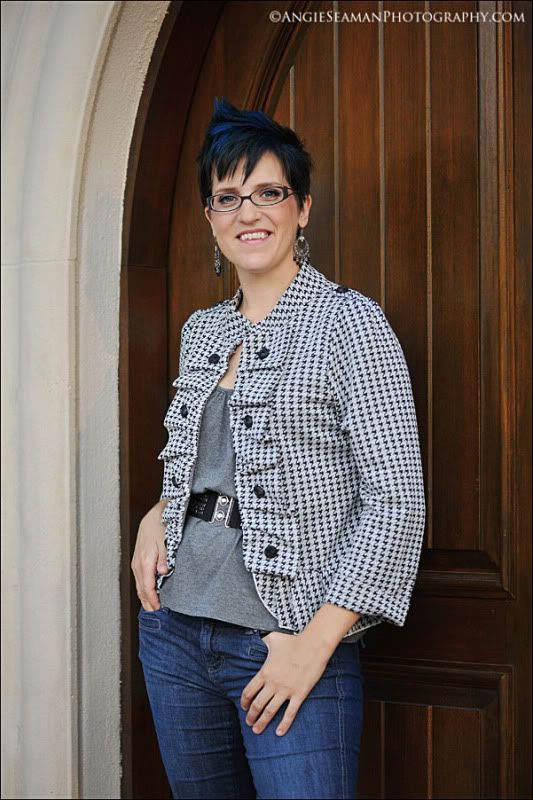 Thankfully, Naples has lots of great nooks and crannies that went along with the theme of what Megan wanted. Because we live in paradise everyday, it wasn't hard to find some beautiful locations that were pleasing to the eye and sophisticated in appearance.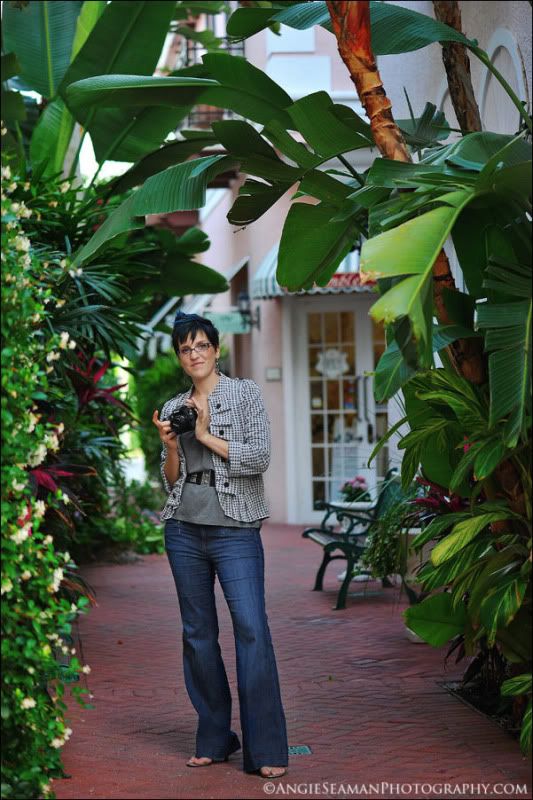 I took a ton of shots but these were some of my favorites that I quickly went thru and edited to share. Beautimous Meg! Beautimous!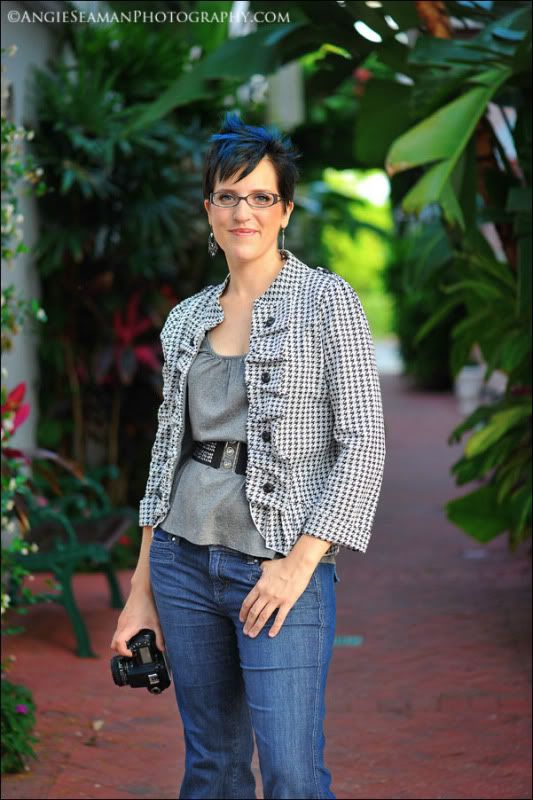 It's such a priceless gift to have found friends here in Naples whom you can share your same passion, business, and so on with. We are able to bounce ideas off each other, share secrets of the trade, teach one another and learn from another. It's such a valuable relationship that all of us have and I wouldn't trade it for the world.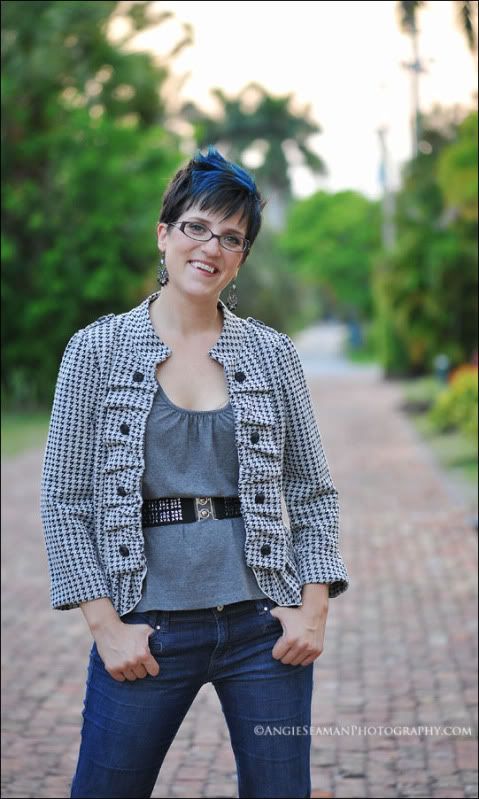 Don't you just love Megan's blue hair??? There are only a select few people who could pull that look off in a classy way and she has done it.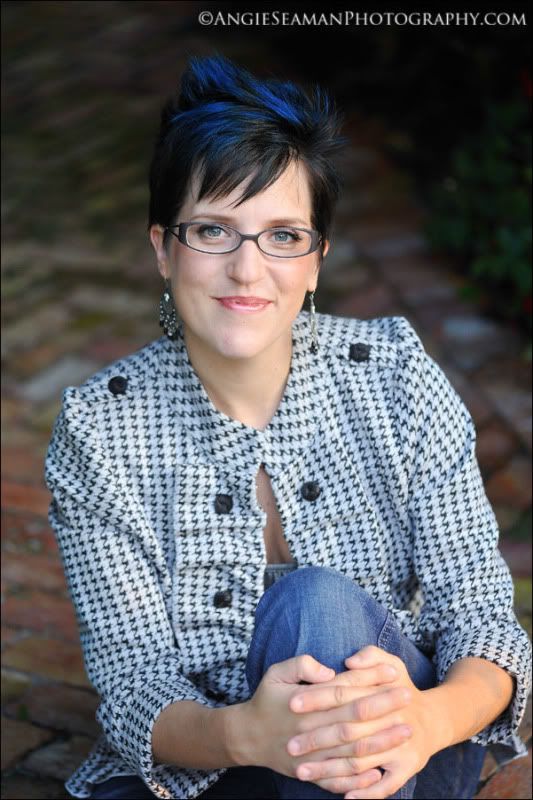 The year round colors in Naples are nothing short of amazing. Everything is gorgeous in the back drops here. As much as I love color in photography, the scenery in Naples really helps add to that must have color that I always search for in my shots.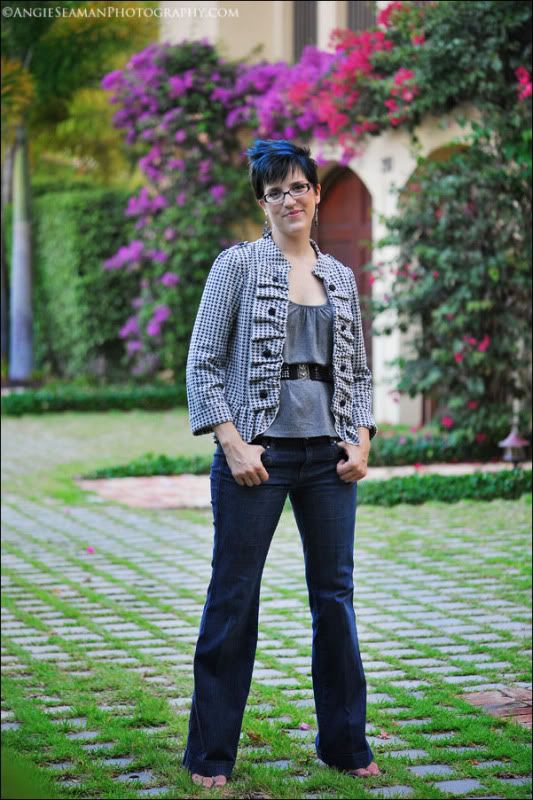 I had a blast shooting this session for Megan. Lots and lots of laughs were shared. I've got some FAB out-takes of her too. Good times! :)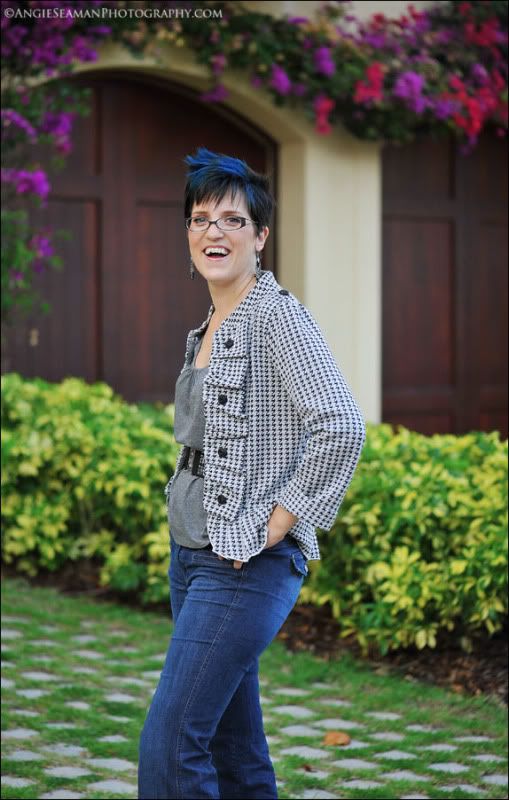 Thanks for including me in this experience with you Megs! It meant the world to me. Really!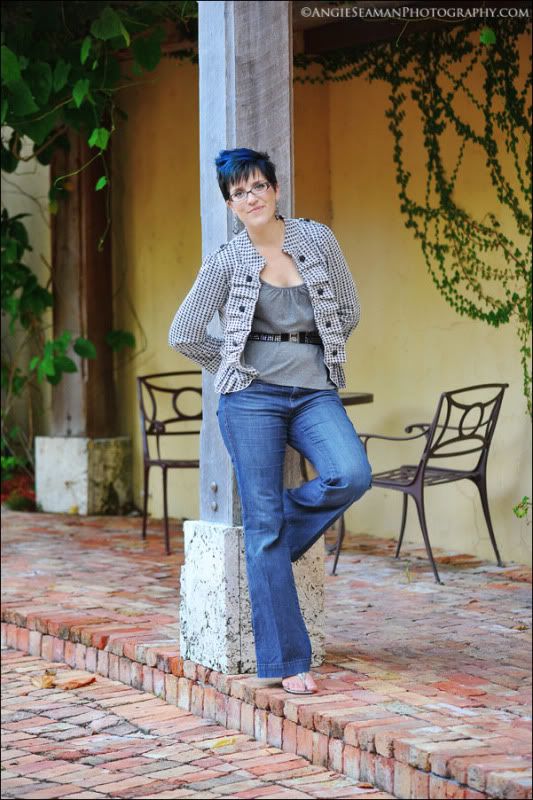 I hope some of the shots will work perfectly for your website project and the goal you were after.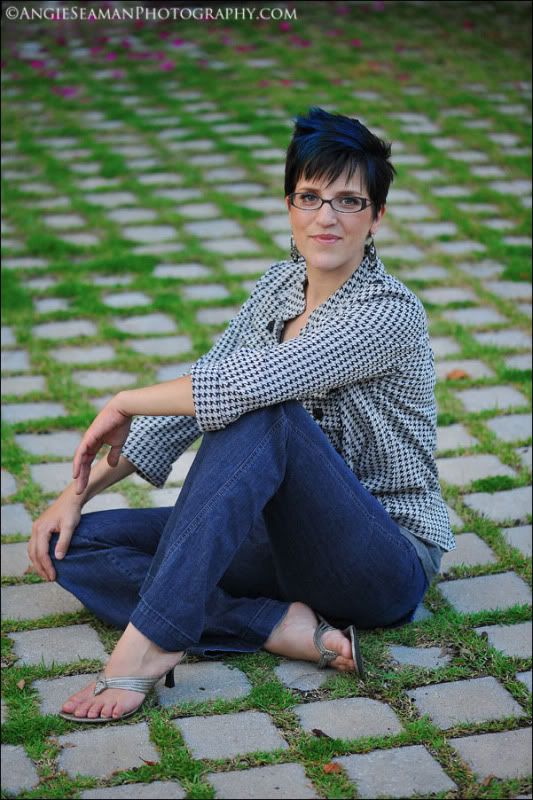 Love ya to bits girl! Thanks for being such a dear friend to me. Hugs, Angie
Labels: Angie Seaman Photography, Megan DiPiero photography headshots, Naples Florida Photographer