A CUTE FEDORA & AN EVEN CUTER LITTLE BOY - NAPLES, FLORIDA CHILDREN'S PHOTOGRAPHER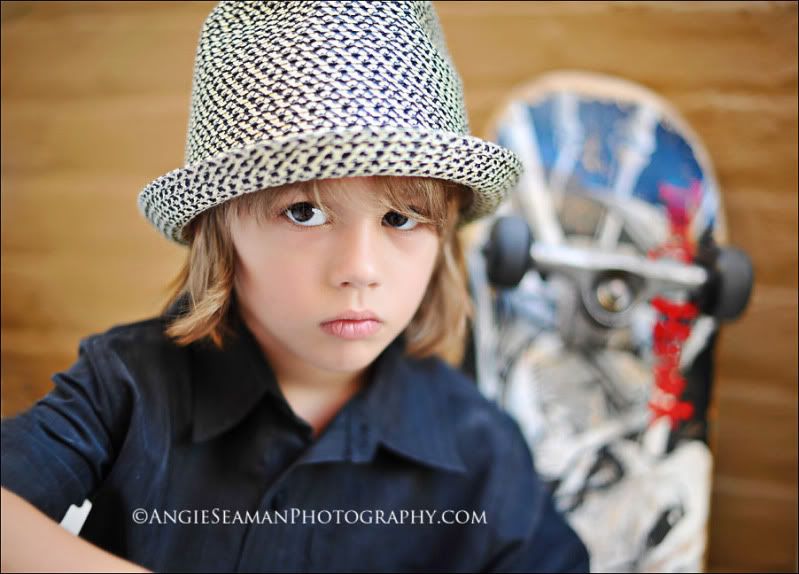 Every once you a while, you get a client who gives you a challenge when it comes to collecting smiles during a session. With that said though, every once in a while when that happens, you can still make the best of shoot because said client is just so adorable that smiles don't even matter. This particular shoot recently played out just like that.
We met the family downtown for an urban grunge shoot and found the best stand alone building for our backdrop. It couldn't have been anymore perfect. Following those shots, we headed across the way to a perfect little alley that offered up some great lighting and shaded areas due to the taller downtown buildings. Little Z-man here was so cool and so adorable that him not wanting to smile didn't affect his images at all. In fact, he gave me a more RAD look to work with by not smiling. I love how these turned out given the lack of smiles. It's something about the awesome hair, big gorgeous eyes, pouty lips, hole in the jeans, and the rockin' skateboard that played a significant role in his overall look. Such a heart breaker already even though he's only a mere five years old.
If you have a little one that you'd like to embark on a fun urban grunge session with, feel free to contact me. I've recently located lots of cool new locations that I'm just dying to try out.
Happy Monday! XOXO, Angie
Labels: downtown shoot, fedora, little boy photography, skateboard photography, urban grunge session, urban style shoot