BE STILL MY BEATING HEART...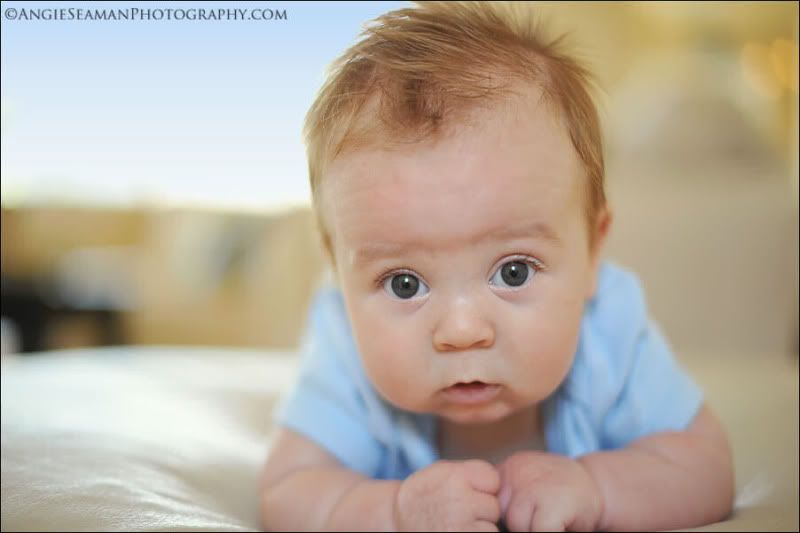 I feel like I never get the time I want to photograph Kross. We are always on the go or I'm always photographing a client or editing images from a session or doing some other task that needs checked off my to-do list. Well today, I decided I was staying home and making the time to take some shots of him. Thankfully, he willingly participated. I timed it right - just after his late morning/early afternoon nap. He is such a happy baby so these shots were easy to get. :)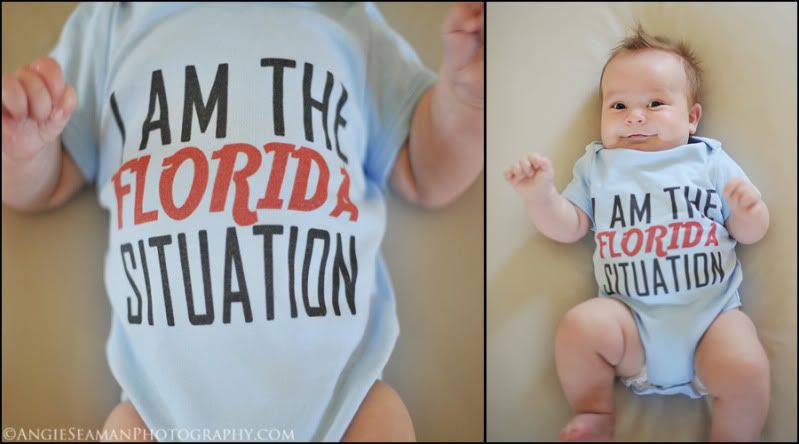 And for my "Jersey Shore" lovin' friends...this pair of images are for you. We love our Jersey Shore in this house. Now Kross has a tee to prove it. Actually, I'd rather have a Pauly D shirt for him instead but I have yet to find one of those. Anybody seen any?

Kross's hair color is just like what Brennen's was when he was this age. It's that strawberry blond. My Mom said it looks like we put "sun-in" on it. LOL! His eyes are just as gorgeous as Brennen's too. Same with Kenidi's. You can definitely tell that they are all related to one another. Love my kiddo's!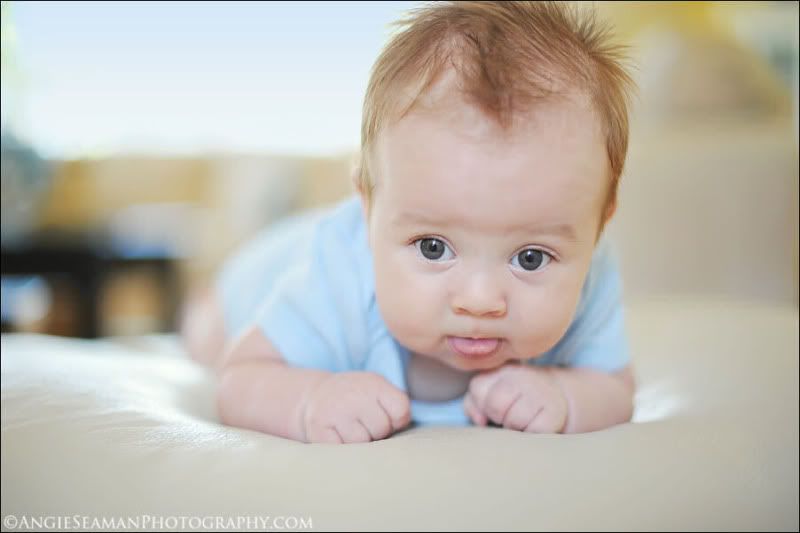 Speaking of Brennen...we celebrated his 12th birthday with a party on the beach this past Sunday. It was a gorgeous day and the boys that attended had a ball. I enjoyed sitting on the beach, watching the boys play in the sand and surf, while pouring over some of my favorite magazines.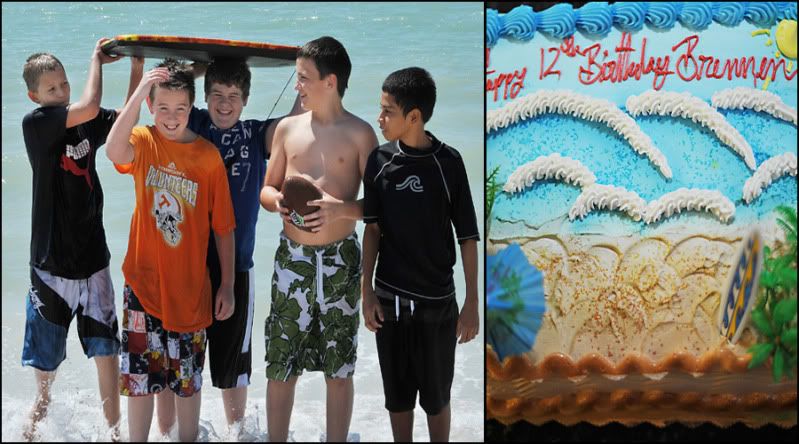 I'm currently in the process of packing for our trip back to Indy. We leave this Friday evening and should be in Indiana by late - late Saturday night. It takes 18 hours to drive there but we break it up into a two day process because of the kids. We haven't flown the last couple of times because flying with Kenidi has become quite a chore. Now that we have a new baby, flying with both of them would be even more hard on all of us. Rather than get ejected off the plane in some random city, we've decided it's just easier to drive. LOL!
I'm leaving 84 degree weather to tred back to gloomy ol' Indy but it's all worth it just to see my parents and my girlfriends. I'm hoping it stays in at least the 60's while we are in town.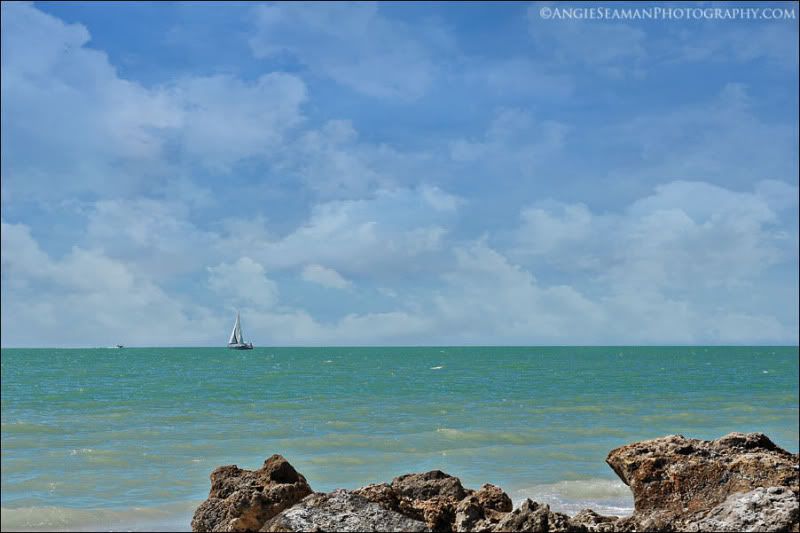 In the meantime, I'll leave all of you with the above image. For those of you heading this way for Spring break in a week or two, this is what is waiting for you. For those of you staying home in the cold and/or rain, we are thinking of you. :)

Much love, Angie
Labels: Brennen's 12th birthday party, Florida, Kross Anthony Seaman, Naples