TOO COOL FOR SCHOOL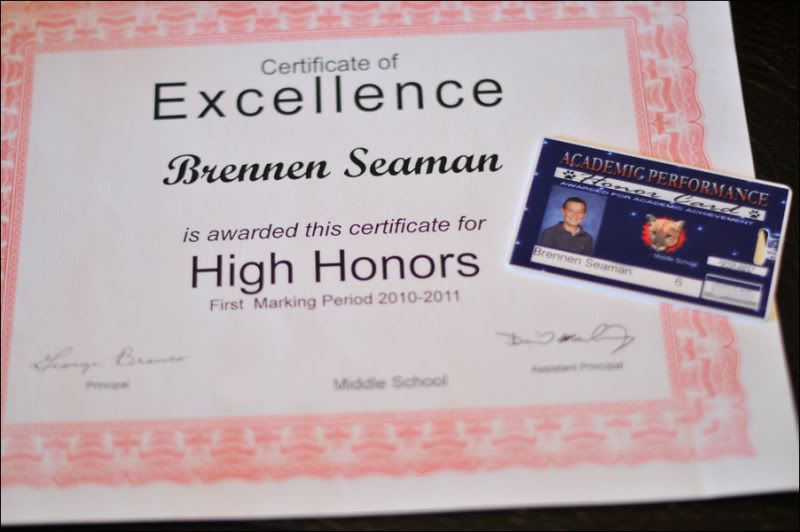 I've been meaning to post this for a while now and kept getting side tracked. I wanted to give kudos to Brennen's school for how they treat honor roll students. Brennen has remained on the honor roll all year and part of that reward is a visit with the principal where he gives the kids a certificate and their own personalized academic performance id card. I loved the idea of the one on one with the principal and his praising of their hard work but I really love the idea of the academic performance card. Reason being...on the back of the card are tons of discounts and freebies to local restaurants, game stores, bowling, ice cream shops, etc. on it. See below...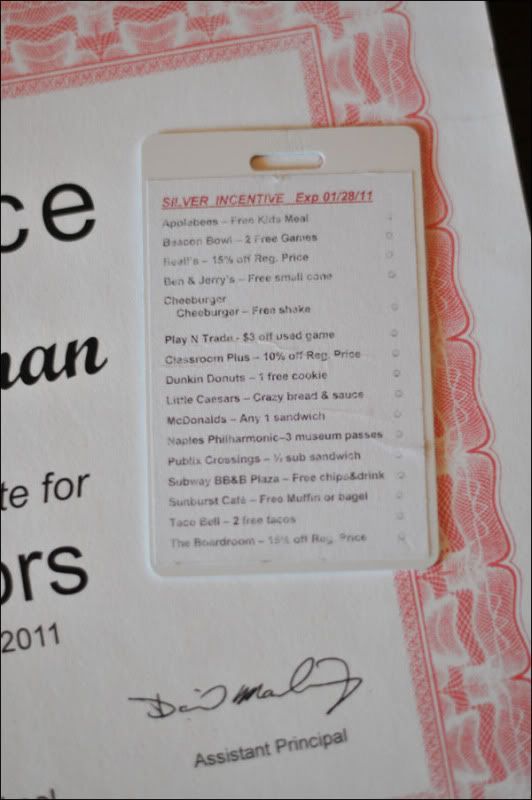 In order to keep their academic performance card, they have to remain on the honor roll the whole time. I think this is a great incentive for these kids. We didn't have anything like this when we were in school. (not that it would have helped me make the honor roll either way - LOL!) The point is...the kids really seek affirmation and praise and this is a great way to remind them one more time that their hard work pays off. Brennen loves wearing his card and using it when and where he can. Kudos to his middle school for such an awesome reward for their honor roll kiddo's.
On another note, back to my promise of posting my favorite finds regarding pregnancy and baby related items. Up next...my diaper bag. I searched and searched for months for the diaper bag that was the "do all" of diaper bags. I finally decided on this black Juicy Couture one. Now, I'm normally not a fan of Juicy Couture handbags at all. They just don't do anything for me. I must be too old for them or something. Who knows? Either way, they've never tickled my fancy in the past. However, this bag is one that I found at a baby boutique here in Naples. I'm so very glad I went with it over any of the others I looked at. I went with the black color because it matches our stroller and car seat. It's called their "stroller bag" because it actually hangs and fits around the handle of the stroller. LOVE THAT! That way it isn't taking up your shopping bag space in the strollers basket area. :)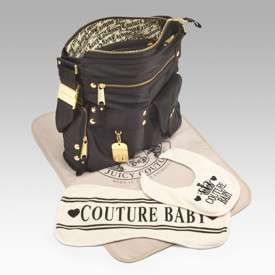 The photos don't do the size of this bag justice. It is massive. Love that part about it too. It's dimensions are 14w x 15h x 5d. The bag also comes with a coordinating juicy couture changing pad, bib, receiving blanket, and burp cloth. There is so much room in this bag that I have yet to come close to filling it to capacity. I even put my purse belongings in there (wallet, keys, make up and so forth) and it's still roomy.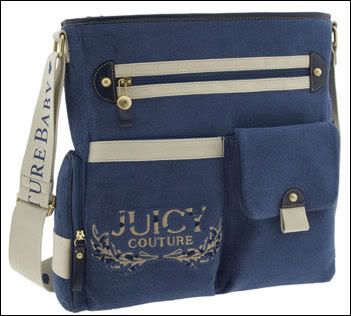 There are three interior top zip compartment areas in the main part of the bag, plenty of outside pockets with magnetic snap closures as well as zippered pockets on the back side of the bag and slip pockets on the front. There are also interior wall pockets and zippered areas as well. Tons and tons of room I tell ya. TONS!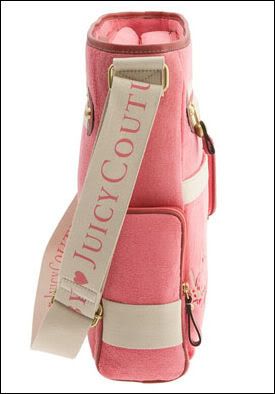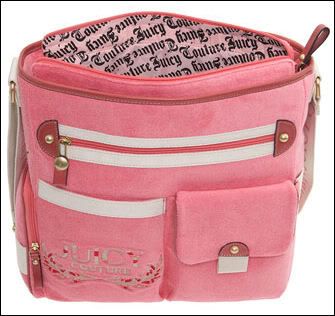 Saks Fifth Avenue and Nordstrom both carry this bag if you are in the market for one. I wish I could have found bags as great as this one when I had Brennen and Kenidi. I remember going thru several different diaper bags with both of them because I couldn't find the "perfect" one size wise and functionality wise. Diaper bags have come a long way in 8 years. :)
I'm off to watch the season premiere of Jersey Shore now. Yes, we watch that train wreck of a show. It's addicting and has totally sucked us in. Love me some Pauly D. LOL!
Enjoy your night... xoxo, Angie
Labels: Brennen, honor roll, juicy couture stroller bag, middle school