SOME LONG AWAITED BEACH IMAGES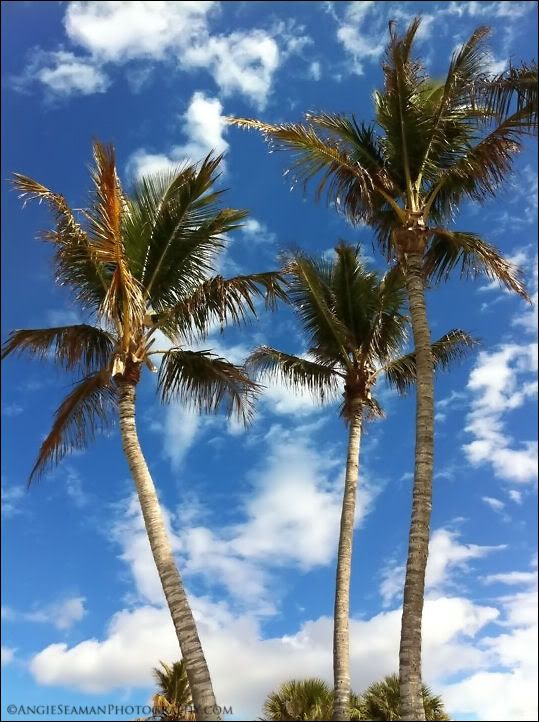 So many of you have written to me and requested that I post some recent beach images due to the cold, snow filled, winters all of you are experiencing. Therefore, while taking a walk on the beach today with my Mom, Brennen, and Kross, I decided to obey ya'll. Unfortunately, I didn't take my REAL camera with me today which I was kicking myself for later. However, I did manage to snap these images with my iphone4. So...please excuse the poor image quality. I did the best I could with what I had at that moment. A lot of you saw the CNN article a few days ago where it showed that there was snow in 49 of the 50 states at that moment. Needless to say, guess which state was the only state without snow on the ground at the time of that report? Yeap, you guessed correctly. Good ol' Florida. It's just another reason why I love it here. NO SNOW. :)
As I sit here on this warm and beautiful South Florida evening, I hope these pictures help warm all of you up at least a tiny bit. It was 75 and jaw dropping "gaw-jus" here today -- as it is on nine out of ten days here in the Naples area. Brennen, Kross, and I piled in the car and headed over to meet my Mom at the beach. I used my Moby Wrap with Kross and took him for his very first walk down the shoreline. He slept the whole time while I protected his little head and face from the potent sun. We hit my favorite "Secret Beach" area and enjoyed the seaside scent and the crashing sound of the waves.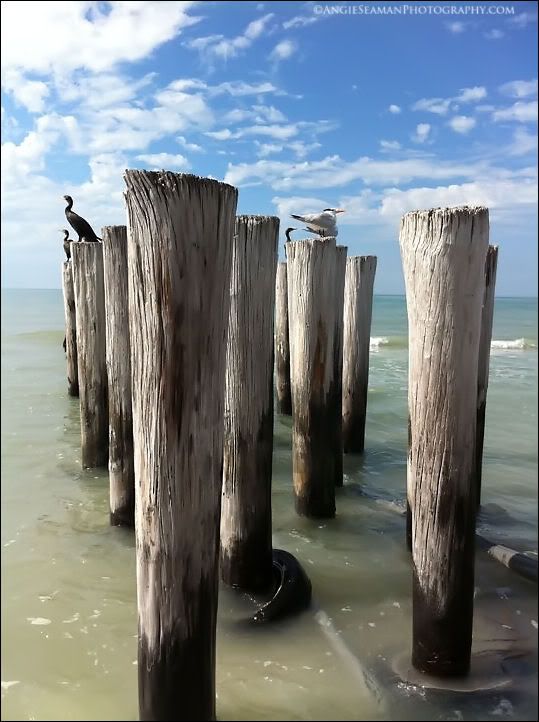 In one spot of the beach, the area took on a mystical look. A hazey and yet oh so gorgeous appearence. Stunning stuff! One of God's many great gifts - the ocean at its finest.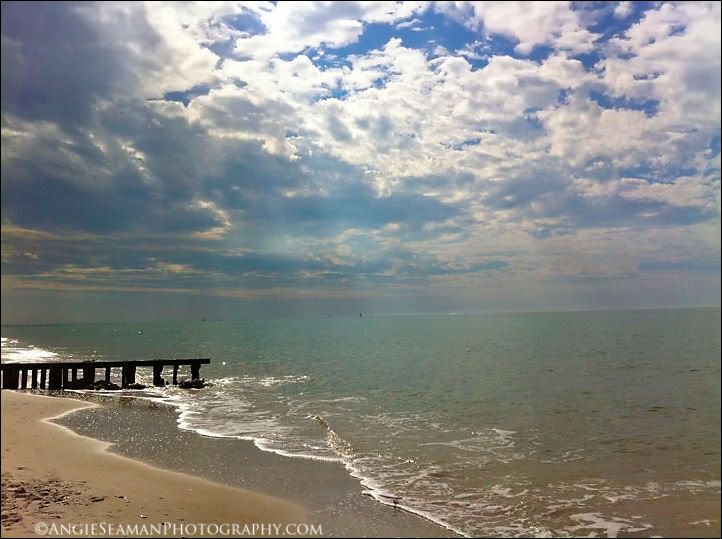 Brennen loves to climb and jump on the pillars that are embedded in the water. All while trying to scare the birds off. They don't scare very easily in case you hadn't noticed. LOL!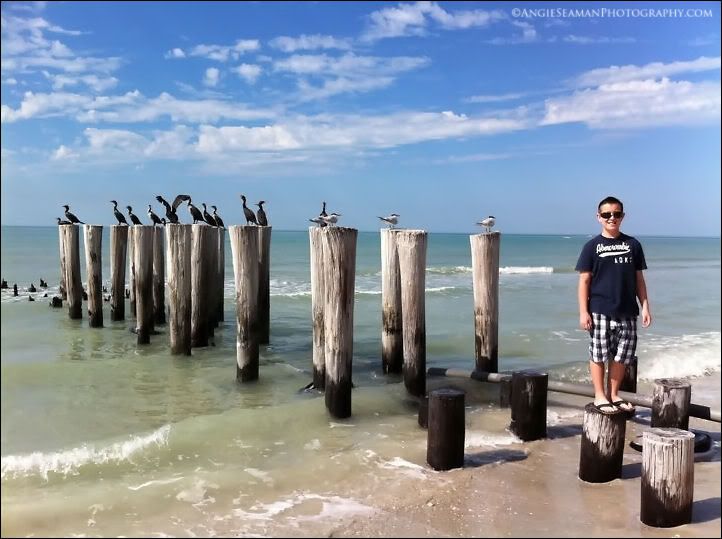 After we soaked in a good energetic walk on the beach as our form of todays exercise, we took off to the restaurant called "The Dock at Crayton's Cove" for lunch. It's a quaint little place on the docks of the bay where lots of really kickin' yachts park and chill for quick stays.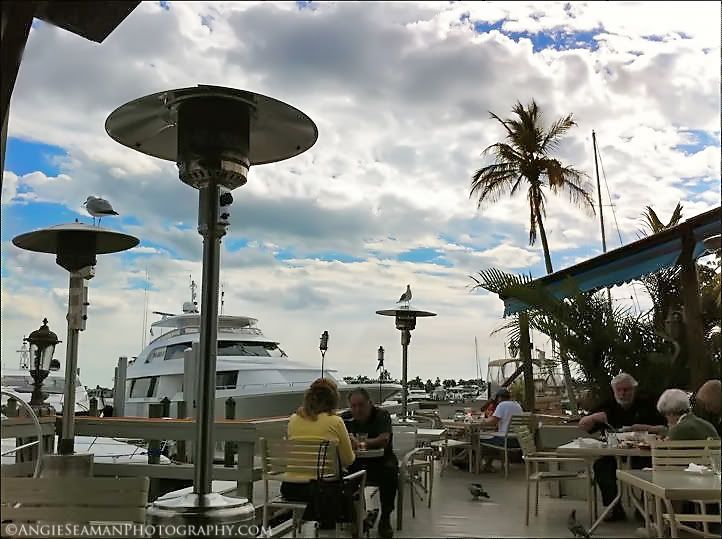 I had some crab stuffed mushrooms that were out of this world. The dipping sauce that came with it is sure to ruin my attempt at eating somewhat better right now. I have 7 baby pounds left to loose so I know my creamy dipping sauce that I slathered my mushrooms in this afternoon didn't help any. I'm on a mission to make some life changes this year as far as my health. There have been several deaths around us lately that remind me just how fragile life is and that it even takes the young. I have three children who need me and I need them. I'm out of excuses and am getting real with myself this year. I went so far as to make a physical appointment with a local internist here in Florida. I wanted a base range as far as my cholesterol, my glucose, etc. as I started out. Thankfully, all of my numbers came back well within the normal range which made me good but I still have some major food changes to make. My eating habits suck and I'm the first to admit it. Although I steer clear of meat, never salt my food, etc., I make up for all of that with my fair share in sweets and pasta. With the Italian running thru my veins, I'm a true carb addict. Breads, pastas, sugar. Yeap, that is me! That lifestyle has to go and I'm ready to start working on it. I meet with my dietician this week and am ready to be whipped into shape. Brennen has been on a huge health kick for a while now and has really been a huge inspiration to me. I have his 7th period consumer science teacher to thank for that. And because of it, I've backed Kenidi off cheeseburgers, fried foods, etc. as much as humanly possible because although she is as skinny as a rail and truly needs extra meat on her bones, I don't want her veins and arteries paying for our unhealthy eating habits at such a young age. It's a long shot but everyone has to start somewhere. Hello Whole Foods. Goodbye fast food.
For now, I'm signing off to watch the golden globes - only to watch Robert Pattinson be a presenter. HA! Can't miss him now can we???
Much love, Angie
PS...A post just isn't a post lately without an updated photo of Kross. Therefore, here are a couple to tide you over. :)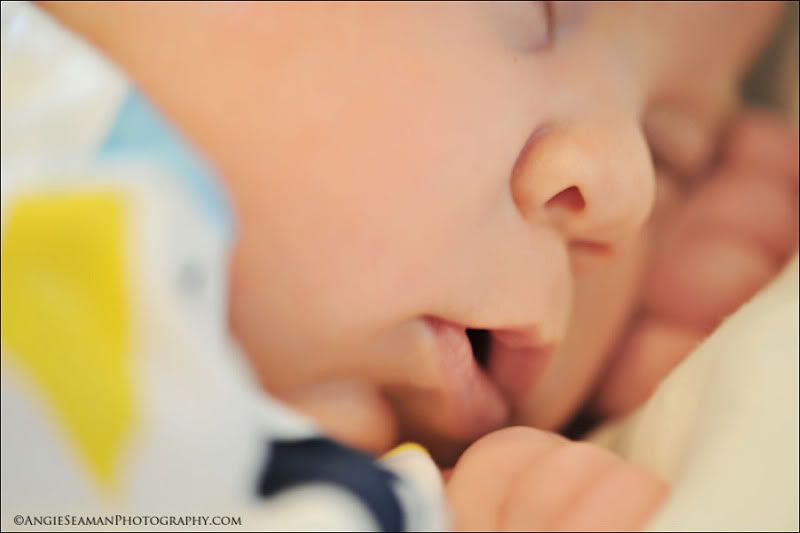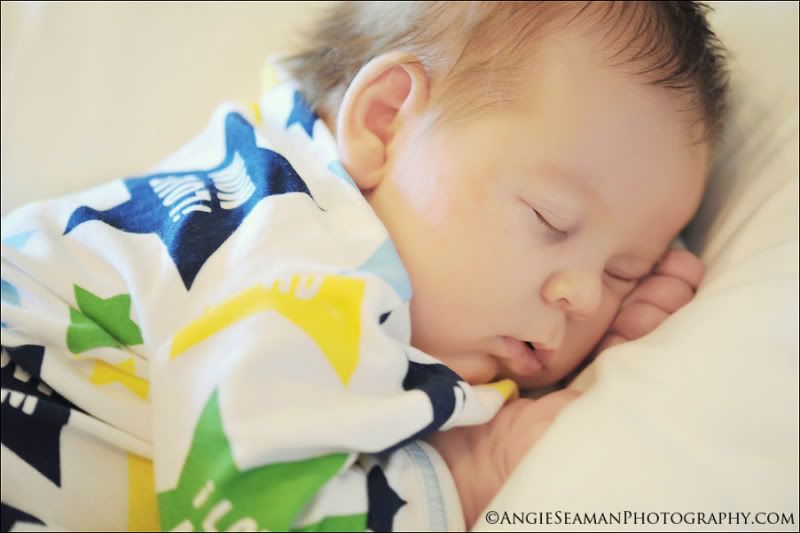 Labels: Brennen, Kross Anthony Seaman, My Mom, secret beach