RANDOMNESS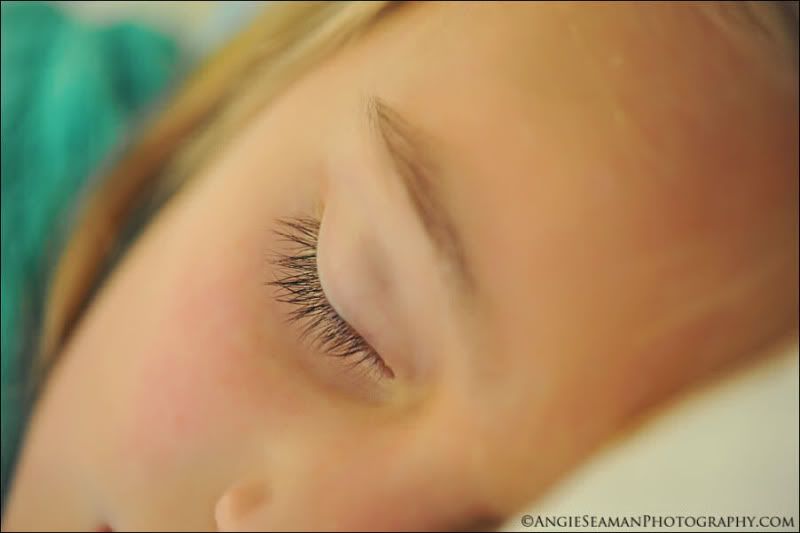 I've been working on my project 352 - meaning one photo a day for 352 days - 1 year. I'm trying to get caught up like a mad woman and have been using my 105mm macro lens in the process. My nifty fifty (50mm 1.4 lens) is in the shop getting a tune up. It's normally like my right arm in photography so with it being gone, I need to use other lenses for certain jobs. Although I'll be VERY glad to get it back in a week or two, I'm having a ball with my other lenses. My macro lens is another one of my favorites aside from my wide angle lens. The macro lens is perfect for getting detail in a subject that normally isn't picked up by regular lenses. It is great for close ups - just like Kenidi's eyelashes in the image above. I swear that girls eyelashes look like she is wearing mascara 24/7. They are amazing. I captured that shot while she was sleeping the other day. Beautimous. I'm going to cut them off and glue them to my own someday. LOL!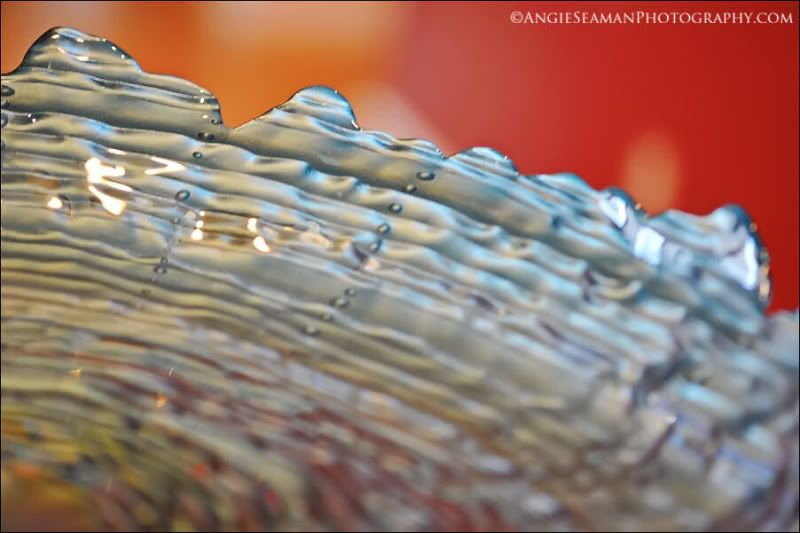 The above shot is one of my favorite platters. It came from my favorite store, Z gallery, and I keep it on the ottoman in our bedroom with magazines and what not in it.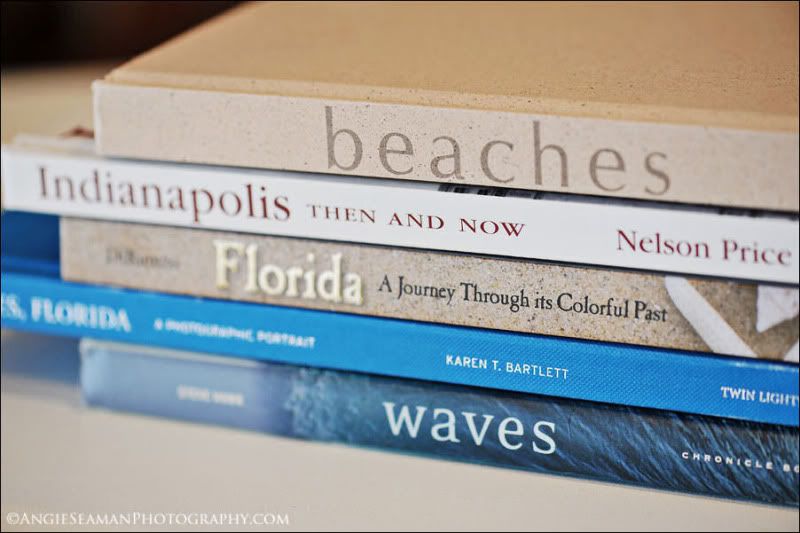 Speaking of books/magazines, these are some of my favorite coffee table books in our living room. Notice how Indy is never far from my heart. :)

The next shot is just a finial accessory from our great room. I loved the detail the lens picked up in the top of it when I directed the focus toward that area.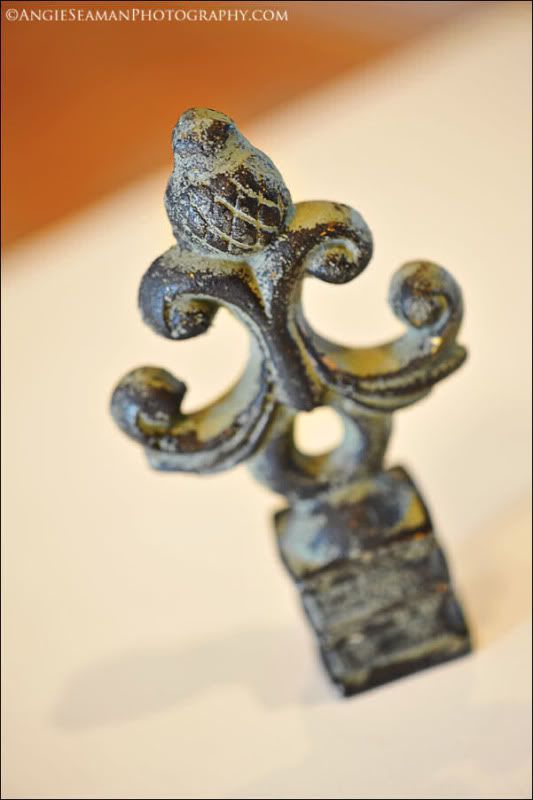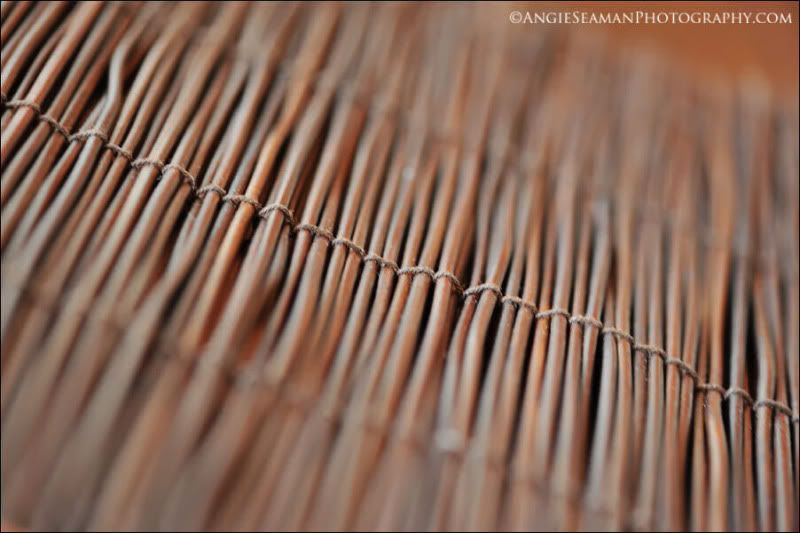 This one above is the bamboo runner on our dining room table. The detail in the string that ties it all together is amazing. The macro lens never disappoints.
And here is a chocolate zebra blinged out pillow that looks pretty cool under the macro lens as well.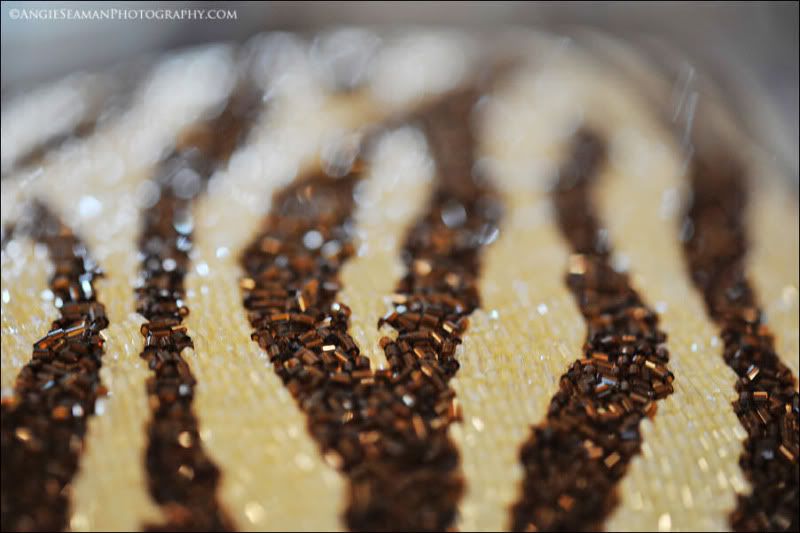 Here is a bamboo style vase turned sideways...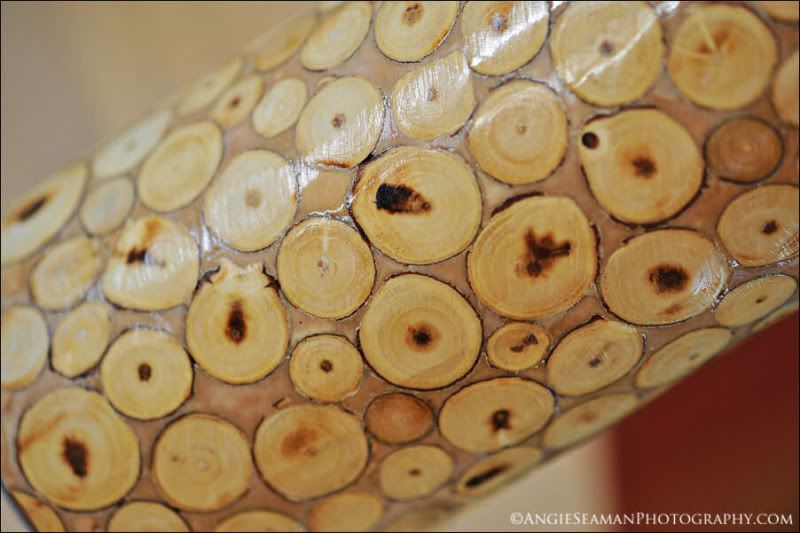 This is what Kross sees when he looks up at his moving mobile in his crib each day...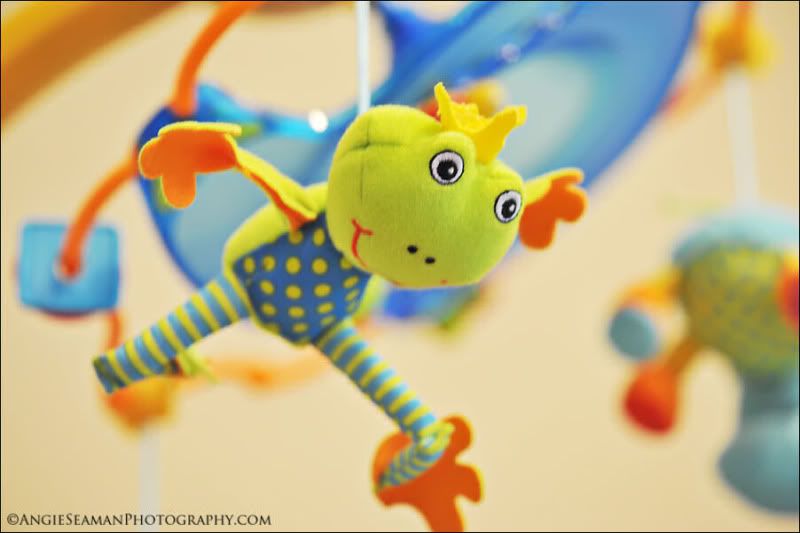 And last but definitely not least, this is my daily habit, almost 7 days of the week each week...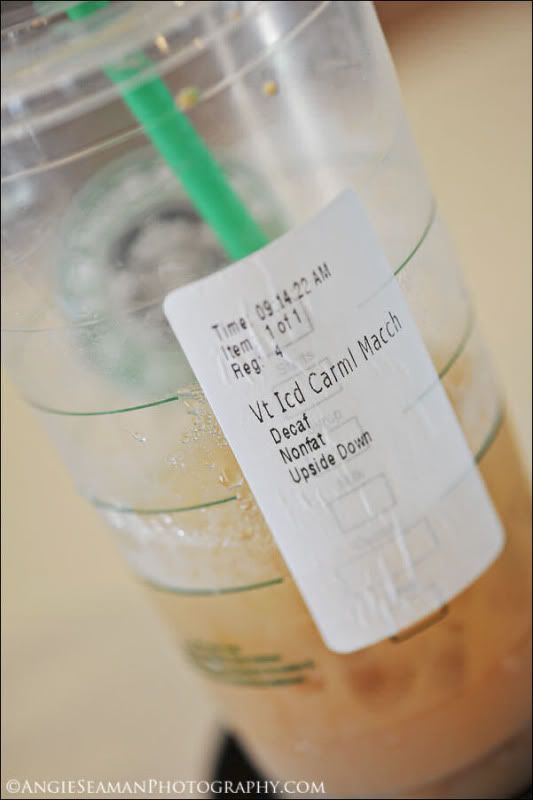 Every morning I take Brennen to school, just because. He could ride the bus but he likes riding with Mom better. Why you ask? Well it quite possibly has something to do with the Starbucks we get together each morning before class starts. There is a Starbucks "almost" connected to their parking lot at school. Need I mention that there is a Dunkin Donuts right there too? LOL! We get our morning drink - both decaffeinated and non fat - and then sit together in the parking lot with the sunroof open and the windows rolled down, just chit chatting. It's my time with Brennen that I can count on to help him open up to me. We talk about his school work, we talk about his friends, we talk about life, you name it...we discuss it. We also find that time a good time to jam out to tunes that we both share an interest in. Yes, we've been known to rock a little too loud to Pink's "Raise your Glass" or the Script's "For the first time" type tunes during our 8:30am trip to Starbucks. Then on the weekends, Brennen, Kenidi, Kross and I make the trek back to Starbucks and get not only all of us something but also Daddy. It's safe to admit that the Starbucks staff know us and our orders by heart. They knew when Kross was due, were excited when he was coming, and are happy to see or should I say "hear" him when we roll thru the drive thru every morning. See...little Mr. Kross has an issue with stopping. He loves to ride in the car but should we stop for even a second, he gets ticked. Therefore, when we stop at Starbucks to order, little man ain't happy. LOL! And just for fun, I wanted to share a couple of out-take shots from the shoot I did with a Christian band not too long ago. We did the shoot out in the middle of an open field over in Ft. Myers. It was a great secluded location that allowed us to capture what we were after without being run out of anywhere. Per the words of my friend Megan..."This was a band shoot with four awesome guys and one clever concept. This endeavor was a true collaboration and lots of fun. Band member Josh, came up with the idea/look of having tea in a field." Not your usual thought when you think of a band image but it turned out great. This was the first chance I'd had to use my new alien bee light set up and I loved how the shots turned out with the lighting. The set up can cancel out the sun and leave you with beautiful images and no harsh shadows on faces, etc. due to the time of day or sun in general. Sooooo worth their weight in gold. I'm thankful for my fellow photography light guru's here in Florida...Alvaro, Matt, and Jose who taught me how to use these bad boys. Without them, I would've been clueless. I'm also thankful for a wonderful husband who purchased that light kit for me and surprised me with them at Christmas. :)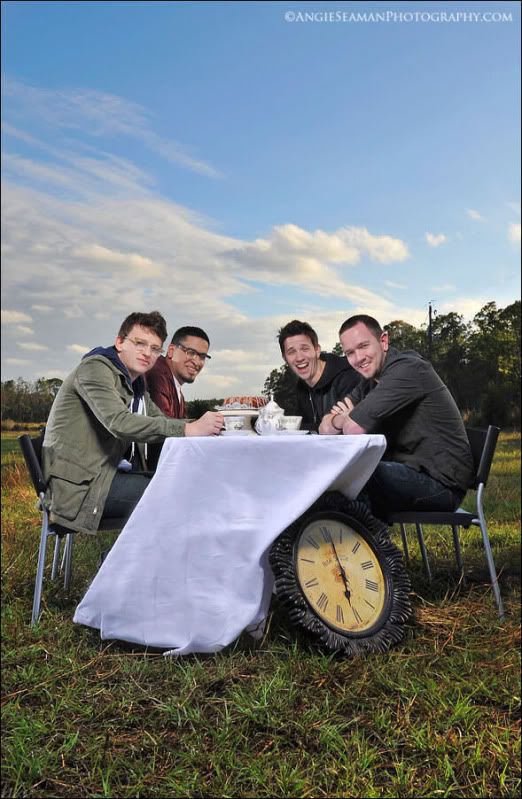 I have to admit that I was a bit concerned when the band requested a table in a field and tea time. LOL! I was scared to death on how it would turn out. In the end, their idea and their props helped make this shoot a real blast. And the lights, oh that light set up really gave them a rock star look. LOVE! I'm honored to have been able to work with them. If you live in the SWFL area, please be sure to check out "For a Season." They reside in the Ft. Myers and play in and around the Southwest Florida area. They'll be at Germain arena in Estero on February 5th.
Have a FAB weekend. I'm off to prepare for a shoot tomorrow.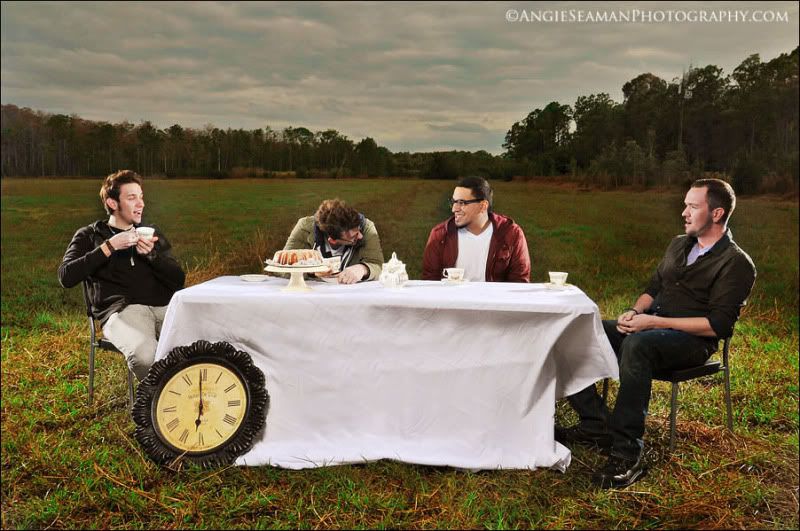 Much love, Angie
Labels: 105mm macro lens, Florida, For a season band, Ft. Myers, project 352