LIFE IS FLEETING!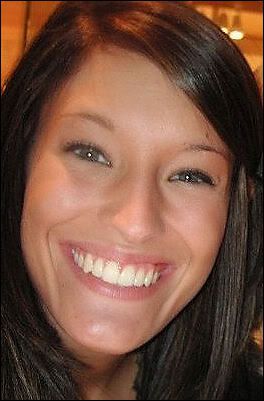 As some of you know, we lost a beautiful friend of the family last week. Kylie Elizabeth-Marie Baird (Schilling) was only 23 years old. We got to know Kylie and her husband, Jake, because they were employees of Brent's at the office before we moved out of state. What I remember most about Kylie is her huge and I do mean HUGE, beautiful, smile. She had one of those smiles that was impossible to not be touched by.
When Brent called me last Wednesday morning, shortly after he had left the house for work, to tell me that Kylie had passed away in her sleep in the middle of the night early that morning, I lost my breath. I was unloading Kross from the car and was on my way into a doctor appointment. Ironically, it was a doctor appointment to have a complete physical done. I was feeling pulled to get in and get looked over this year so that I could have a base line as I started a new year and new goals for a healthy life style. I had been worrying a lot about my heart condition, my parents and their health, where my life was headed if I didn't make changes physically concerning my health and so on. I was on my way into the doctor to take the first step in making big changes. I have run out of excuses and with a PFO heart condition as well as a small heart murmur, I am STUPID for not living a healthy lifestyle. Just stupid!
When Brent told me Kylie had passed away and that Jake had tried desperately to save her via CPR, for a moment I was hopeful regarding what his next words would be. I learned that he was actually successful at resuscitating her only to find out at the hospital that she was without any brain activity, brain dead from the loss of oxygen. Jake had awoke to discover her not breathing and tried incessantly to save her. I was crushed. It was just more confirmation to me that life is so very short. So very fleeting. I love the verse (Psalms 39:5 NLT) that reads like this: "You have made my life no longer than the width of my hand. My entire lifetime is just a moment to you; at best, each of us is but a breath." When you think about it, it's so very, very, true. We've had several passings in or around our circle of family/friends this past year and it's sad that it takes those special people passing to kick our butts into high gear and start living for eternity rather than the temporary. It's sad that we have to loose someone important to us in order to remember that WE ALL have a date with death sometime in our lifetime. And for some of us, it will be sooner rather than later. It's sad that it takes their passing for each of us to suddenly remember how important and priceless life really is yet we always go back to our same old ways within weeks of a tragedy like this only to be reminded again with the next loss.
The gut wrenching part to Kylie's story, for those who didn't know her, is that she was a brand new Mom. She had just had her first child 8 weeks ago. He's only a mere two months old. Just two months old. Her baby boy is only two weeks older than our little Kross. I look at Kross and cannot fathom his life without a mother. Let alone my other two children. Jake and Kylie's baby boy, Judah Jeremiah, is without his Mother here on this earth. On an even more sad note, Kylie's own mother died just 8 days after giving birth to Kylie's younger sister several years ago. With both her mother and with Kylie, the autopsy's are inconclusive. The doctors are unable to make sense of any of it and both of their cases are left with more questions than answers. Now Jake, Kylie's husband, is left to raise Judah alone. There are no words. Just no words.
My point for this blog post today was to share a video with you. It's a video of Kylie's pastor speaking last Sunday and delivering a sermon that has to do with the new year and just how short life really is. Whatever your faith, beliefs, or religion, this is a great video to watch. It's about 40 minutes long and you really need to listen to the whole thing in order to benefit the most from it. At around 19:29 minutes into it, the pastor brings up Kylie, discusses her short life on this earth, and gives you some insight as to what a beautiful and influential girl she was. Definitely make sure you watch that part but also try to sit down, take 40 minutes for yourself over a soda or cup of coffee, and watch this video. It's worth the time. I promise. You can find the link by clicking HERE. And for those of you wondering, Kylie is a friend from Indiana. They are from Greenfield, Indiana and their church looks and sounds FAB if any of you are looking for a new church home in that area. The pastor appears to be a young guy with a great way of delivering a sermon with meaning. Some pastors loose me and therefore I can't stay focused. I always look for pastors who explain it to me in Lehman's terms. This guy did a phenomenal job of that. I also loved his use of word pictures. (the value of life in relation to how some value money)
Kylie was an avid and very faithful reader of this here ol' blog. I know she is in heaven amazed that her photos are on here today because she always made such a big deal about my blog and how much she loved it. It breaks my heart that it is due to her passing that I post her gorgeous and beaming smile on here today. I soooo wish it could have been for a different reason-surrounding different and more joyful circumstances.
Life is short people. Get yourself in line. Work on your health. Hug the ones you love. Mend broken relationships that are meaningful to you. Forgive those whom have wronged you and either choose to connect with them again or just leave the forgiveness at just that. Forgiven! Life is short. Life is fleeting. Focus on the eternal - not the temporary. Look at your hand right now. Seriously...look at it. Our lives are only as long as the width of our hands. Think about that each time you look at your hands in the future. Use that verse as a word picture - a reminder to live for eternity and not the temporal.

In the meantime, please lift Jake and baby Judah as well as Kylie's father and sister up in your prayers. I have a ton of prayer warriors who read this blog and I know I can count on you guys to help pray for this family.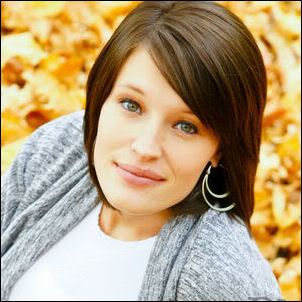 Dance high in the clouds with your Mother Kylie. Dance.
Kylie Elizabeth-Marie Baird
October 9th, 1987 - January 12th, 2011
PS...The bank where Kylie now worked is taking up memorial contributions which can be made to any Ameriana Bank in Judah Jeremiah Baird's name. (Kylie and Jakes 8 week old baby boy)
Labels: death, Kylie Elizabeth-Marie Baird Schilling, life is fleeting, life is short, psalms 39:5