IT'S OFFICIAL - HE HAS HIS "ANTHONY!"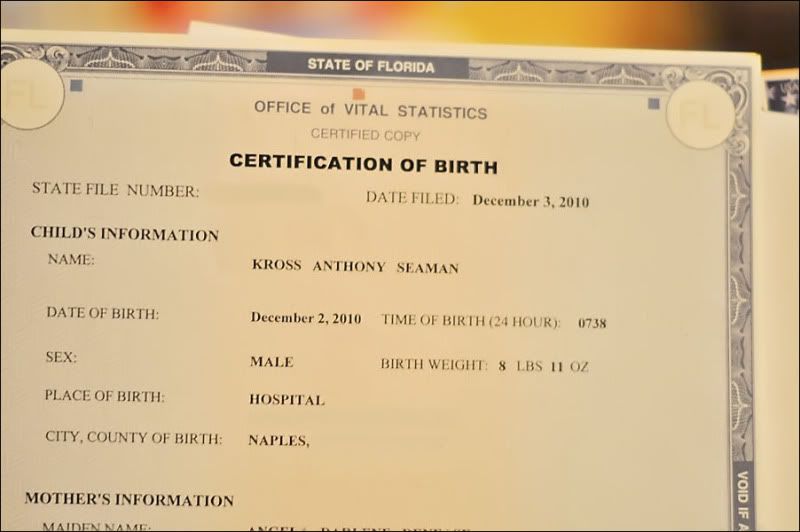 This post is for my Dad.
I wanted him to be able to see the birth certificate with the official name on it.
He's joked about the "Anthony" name for sooooooooo long. As many of you know, that is "his" middle name. As I discussed early on, he has called any and all children - no matter whether a girl or boy - by the middle name "Anthony" for years. He would say to Kenidi..."Kenidi Anthony" or to Brennen..."Brennen Anthony" - even though it wasn't their middle name. We've laughed about it for many, many years. I knew that if God ever gave me another boy...I would want to name his middle name "Anthony." And so he did. Therefore, I did. I knew my Dad would love having a true family member named after him. Thankfully Brent agreed to my wishes when it came to Kross's name. We knew his middle name long before we ever picked out his first name. LOL!
The birth certificate above is proof. It's not like we didn't know that anyway but seeing it on paper - in black and white - makes it overly official in my opinion. When I opened the package and read Kross's birth certificate, I just had to chuckle. As I read the name...Kross "Anthony" Seaman, it brought a huge smile to my face. My Dad goes by the name Tony - short for Anthony - his middle name. As I read Kross's name on the birth certificate, I beamed when it was confirmed via that document that he now carries my Dad's namesake.
LOVE THAT!
One day Kross will hear the stories regarding how many children, including his own brother and sister, had to be called "Anthony" by his Papa before he finally was able to seal the deal for all of them. He has assumed the role of the official "Anthony" that my Dad has wanted for as long as I can remember. As my Dad's daughter, this makes me proud.
I love you Dad.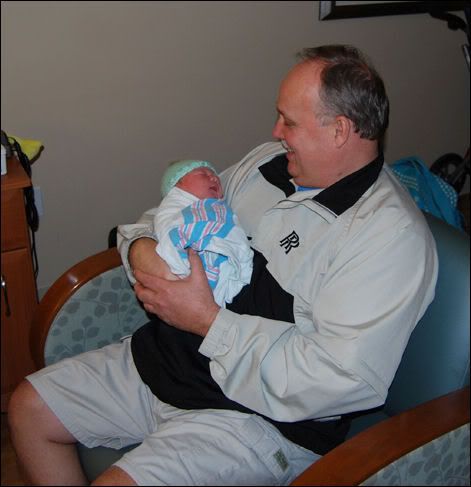 Labels: Kross Anthony Seaman, my dad