I LOVE PHOTOGRAPHY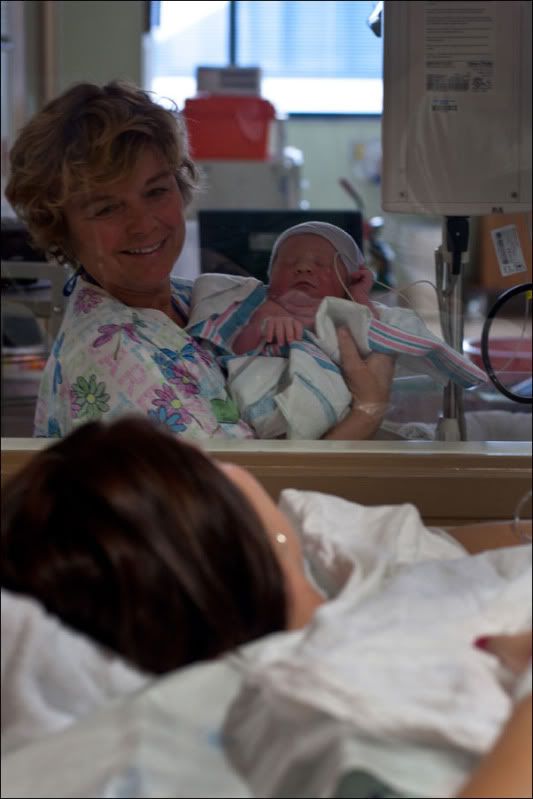 I love photography. Many of you know that already. It's my job, my life's passion, my cherry on the sundae of life - totally! There are so many memories about Kross's birth that I wouldn't have if it weren't for photography. All of these images I'm blogging with today were taken by my friend Megan. Megan is one of the two photographers who photographed our birth session for us the day Kross was born. These images were all taken by her and I couldn't be more pleased with each one. They are priceless to me. Priceless I say. The top image was of my first moment to lay eyes on Kross thru the nursery window as they wheeled me out of the recovery room following my c-section. I get so sentimental when I see this shot. It melts my heart over and over again as do all of the pictures Megan took. For example, the image below...if you look closely, it is of Brent leading Kenidi's hand over to Kross as she meets him and touches him in person for the very first time. I remember him telling her to be "gentle" as we always remind her to be. Kross is skin to skin on my chest and wrapped tightly inside my hospital gown. It's a family moment that I would have never seen like this had Megan not captured this moment via the camera. Oh yes...Photography ROCKS!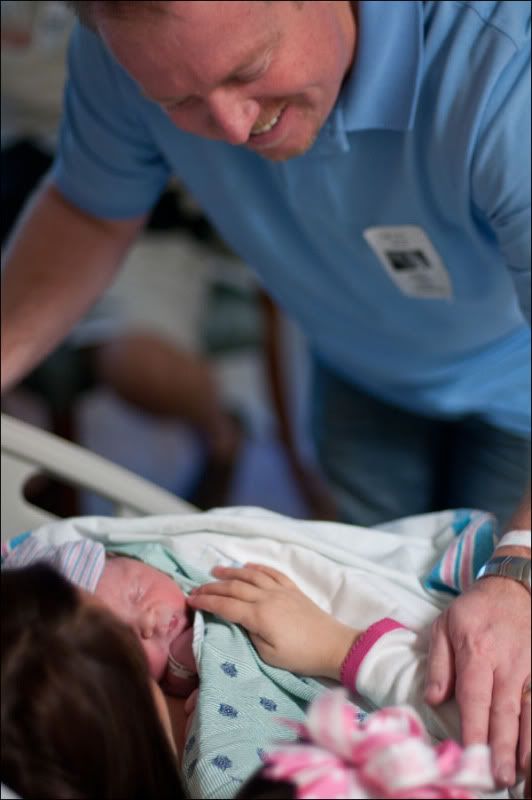 This next shot below is of Brennen with his iphone. He captured this picture of Kross thru the nursery room window and had it displayed proudly on his phone. Megan snapped that moment as he was showing it off. Good stuff!
And my Mom...well this is her as she laid eyes on her new grandson for the first time...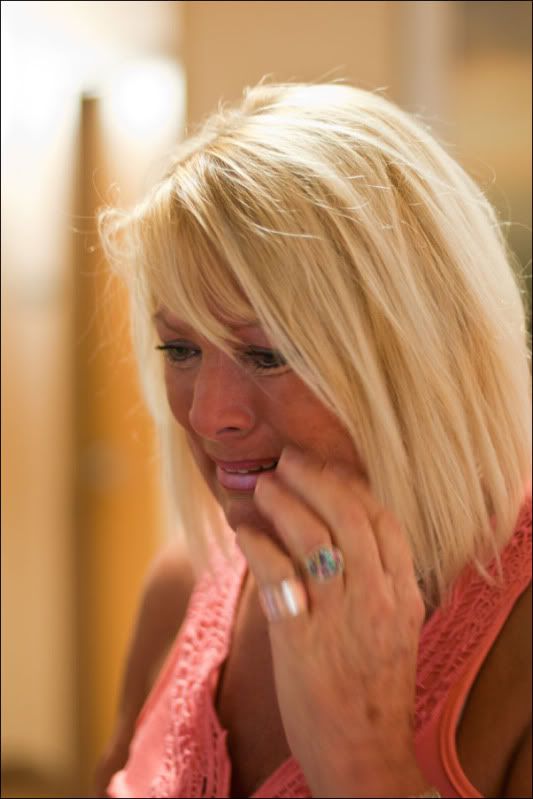 Megan captured raw and unscripted emotion. Again, it all just melts my heart. The next image is of my Dad and Step mom looking thru the nursery window with Kenidi and Brennen (at Kross of course). I love that Kenidi is on her tip toes here...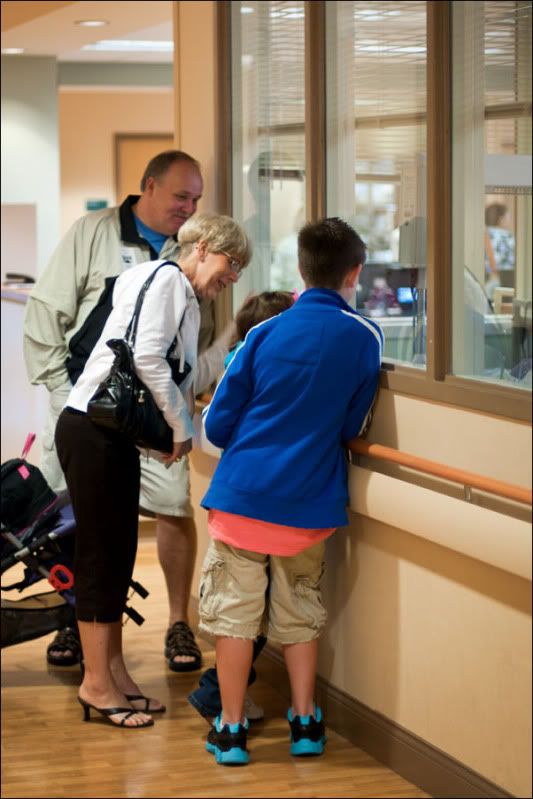 This one below is of my Step-Mom, Cathy, with Brennen. Loved this shot of the two of them. Soooo good! It was so very early that morning yet they both are smiling from ear to ear. Good times!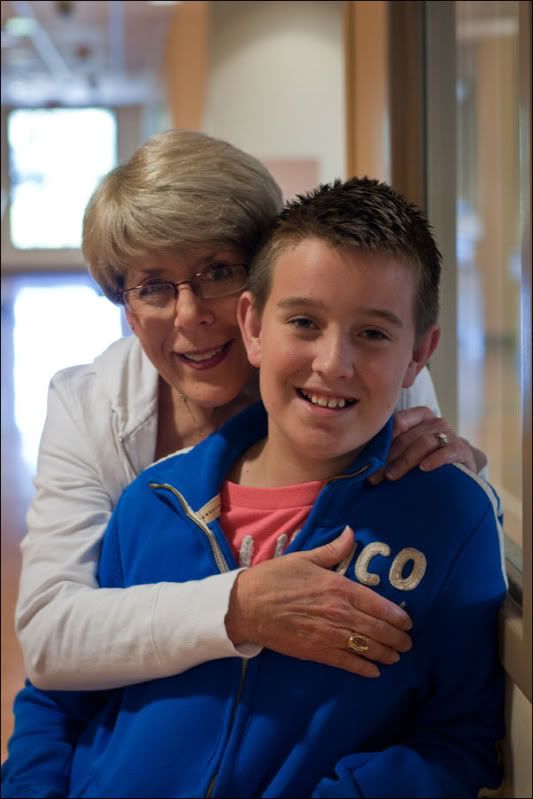 And again...below...nothing but excitement, laughs and smiles from both my Mom and my Step-Mom together on that early December morning. I'm so grateful for the amazing family that I have...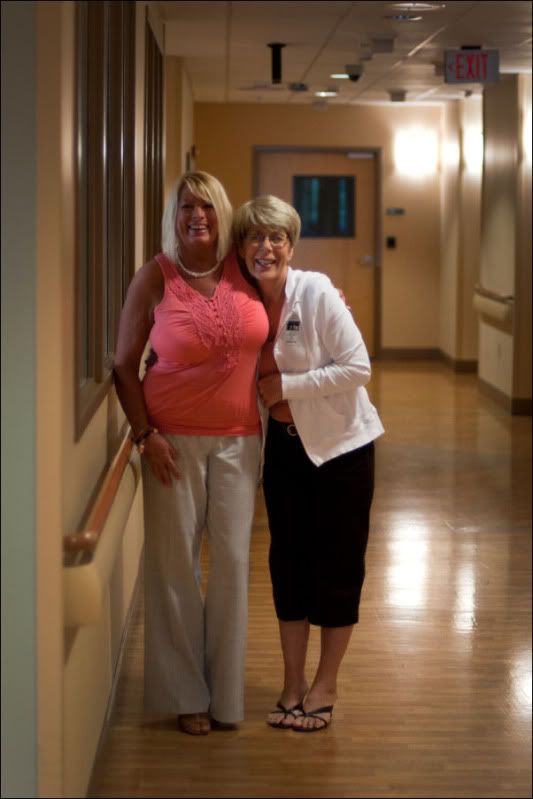 And here is Brennen looking in on his little bro in the nursery...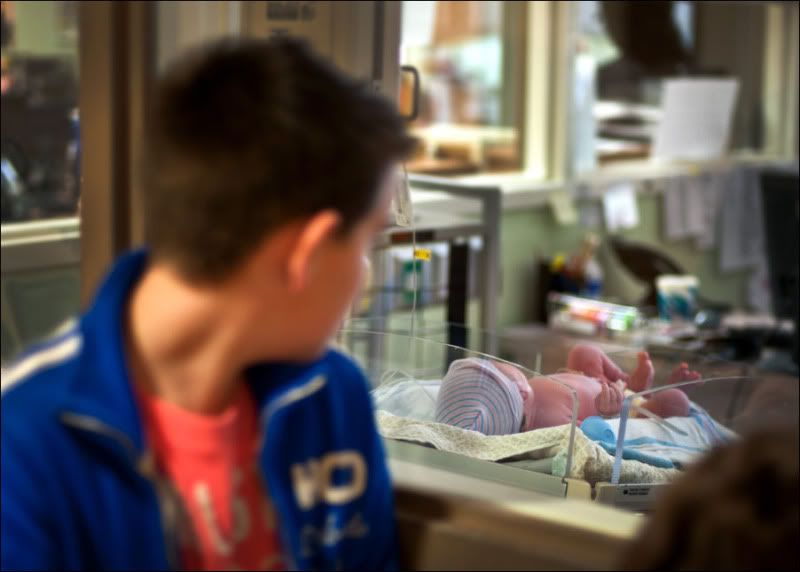 One of my other most favorite photos of this day is this simple one that Megan captured within a split second in time. If she would have blinked, she could have missed it yet her eyes were wide open and taking every movement and emotion in while behind her lens. This one below is of my Dad holding/touching my (very swollen and puffed up) arm following the birth itself. I plan to have this one framed and place it on my desk as a constant reminder that my Dad is ALWAYS there for me. ALWAYS. Not that I would ever really need a reminder but I just love the image THAT MUCH! The shot is one that only him or I would understand yet it speaks volumes for the definition of what kind of father I have. I love you Dad!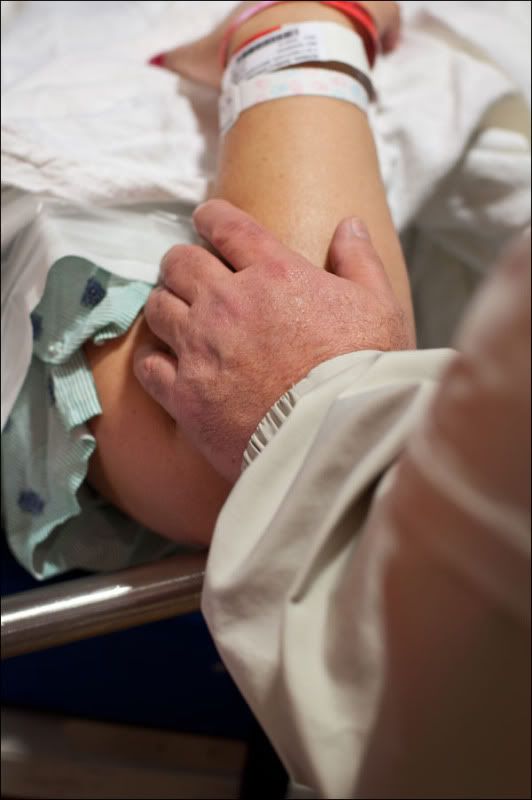 And the same goes again for this moment she captured of Kenidi holding my hand. Again, I'm so very swollen and puffed up beyond belief. However, no matter how horrible I remember myself looking by that point, this picture means the world to me. It literally makes my heart swoon.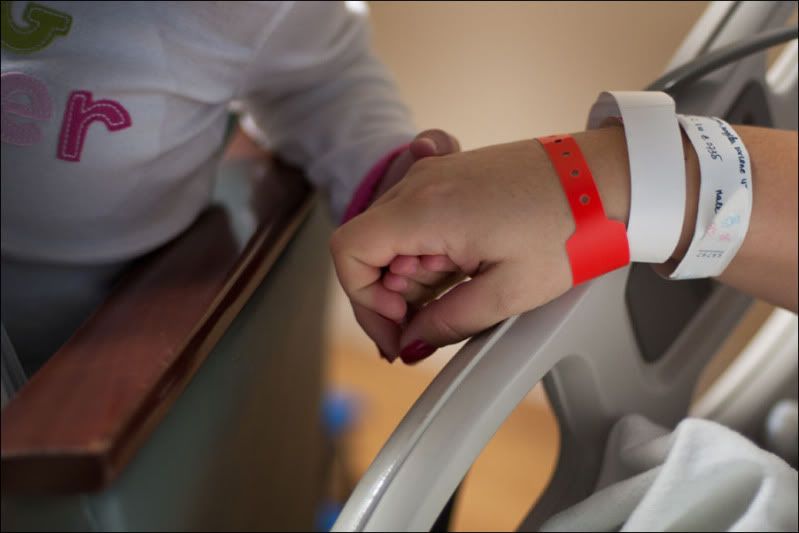 As I peruse these images, I am so thankful for photography, for Megan's talents and her friendship, for my incredibly awesome family, and for the undeniable truth that there is a God. These last few images below are proof of his existence and his amazing creations that only HE can construct...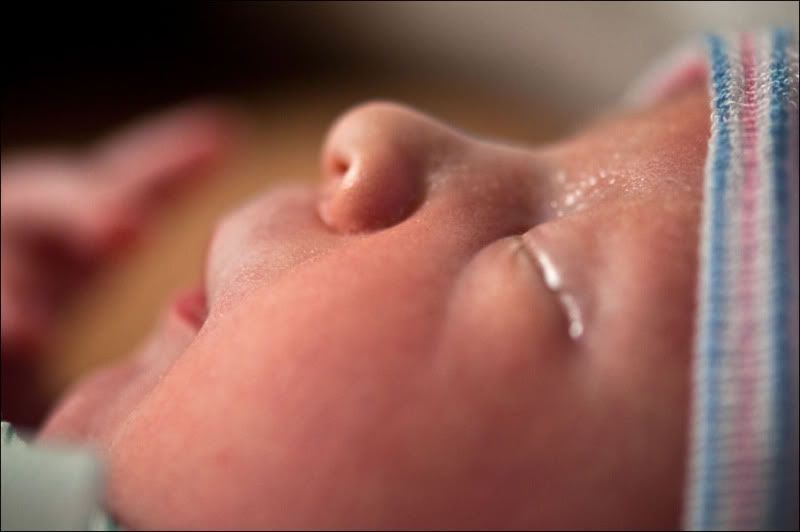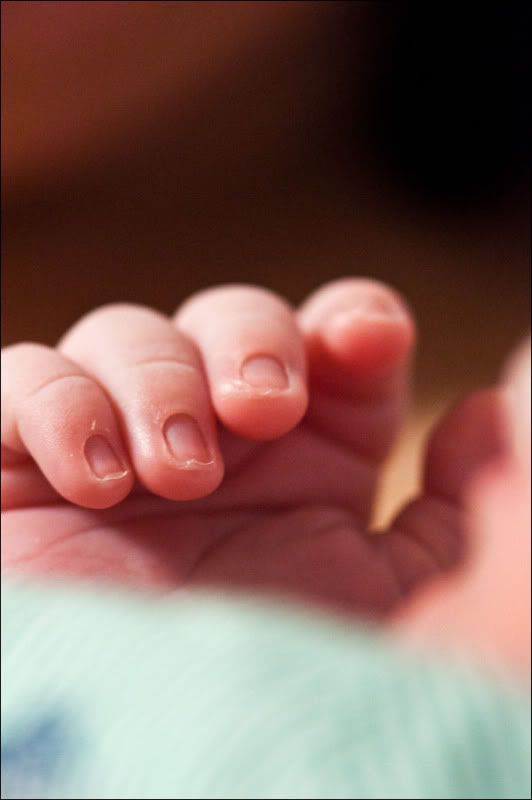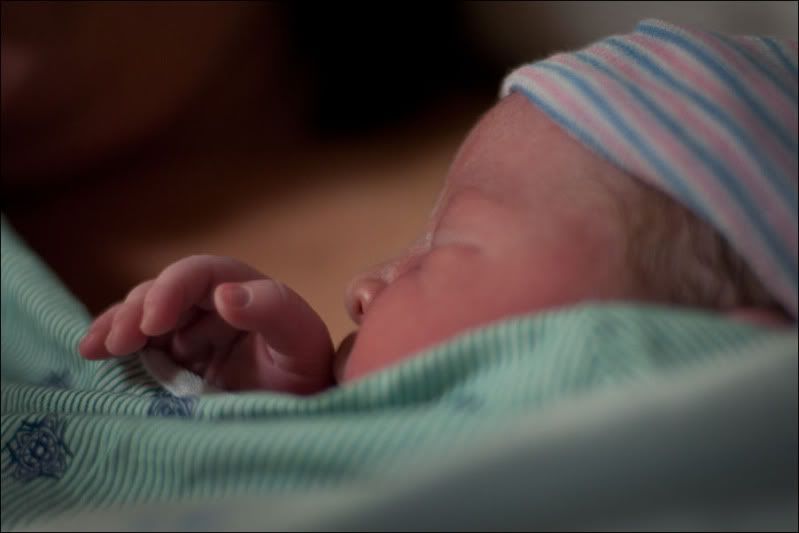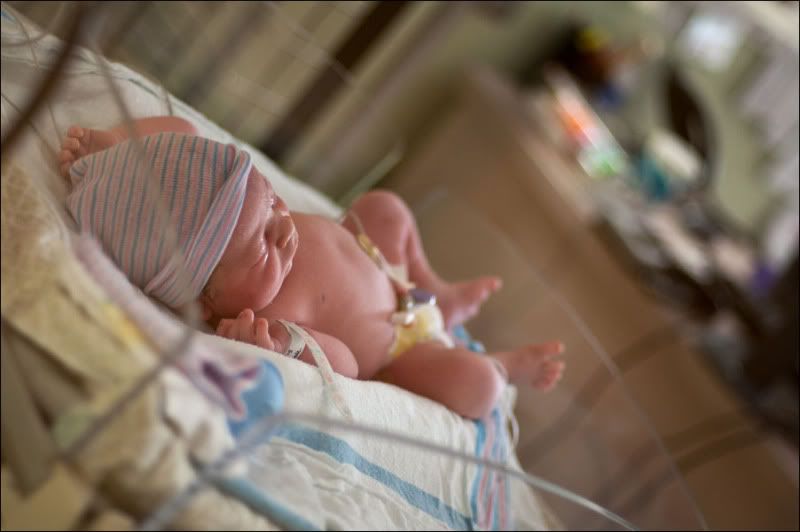 And at 5.5 weeks old now...he is truly our little Legend...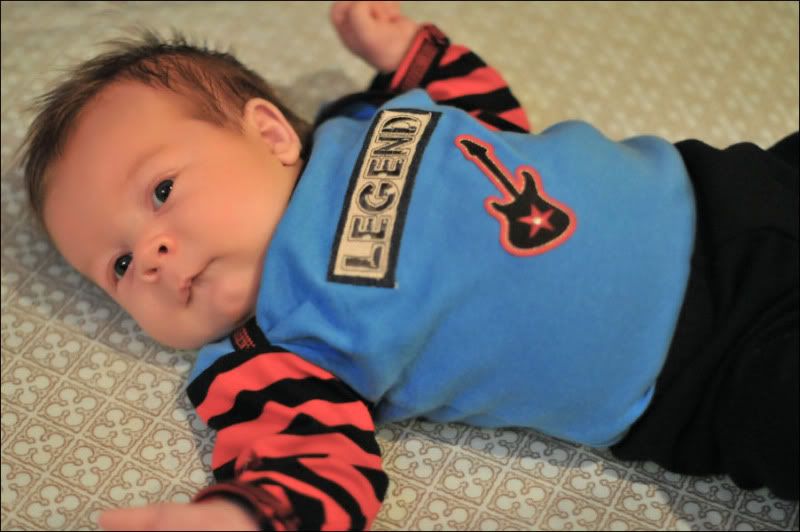 And lastly, while I'm raving about my parents and loving the photos of my husband as well as them up above, let me praise them all a bit more. Thanks to Brent and to both sets of my parents (my Dad and Cathy and my Mom), I have a new toy...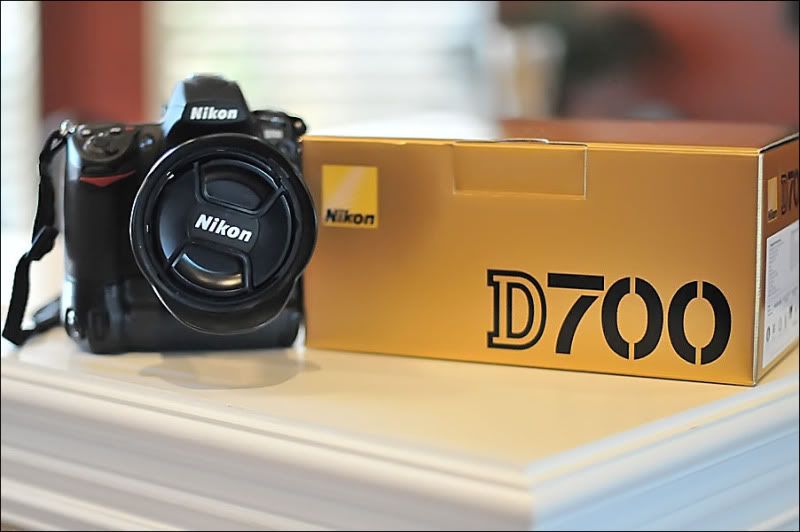 Their generosity and their Christmas gift cards to the camera store made me a very happy girl this weekend. I love you guys. Thank you for always spoiling me rotten!
XOXO, Angie
Labels: Brennen, Brent, Dad and Cathy, Kenidi, Kross's birth, Nikon D700 DSLR, photography