ODDS & ENDS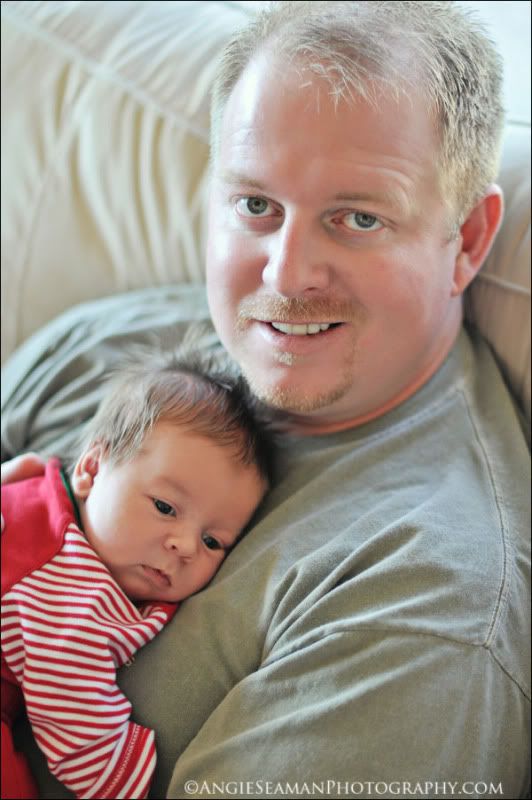 What a great photo of Daddy (Brent) and Kross together, eh? Kross was just about to doze off for an afternoon nap following the opening marathon with the kids Christmas gifts. Christmas was nothing short of amazing. It was truly our best Christmas ever. The grandparents spoiled our kids - and myself - r0tten - not that I'm surprised. I keep telling them I'm going to disown them if they keep this up. Unfortunately, they still don't seem to listen. I missed being home with my Dad and Cathy again this Christmas but thank goodness for Skype. We were able to "see" them on Christmas day and my Dad was even able to show us the snow falling outside via his computer screen. Technology today is simply amazing.
We celebrated our Christmas as a family of five that morning and then my Mom came over that afternoon and we celebrated with her as well. Someone left me a blog comment the other day asking if my Mom still lived here in Florida near us. The answer is yes. She lives about 15 minutes from us. Unfortunately we don't see her as often as we'd like due to her work hours but it's great knowing she is so close either way. :)
Of course we had a real Christmas miracle that afternoon as well. I cooked! Yes, you heard me correctly...I cooked. As many of you know, I don't tend to cook much in this house. It's rare - very rare. However, I couldn't stomach the thought of more turkey or ham on Christmas day so I opted to cook some lasagna for our Christmas dinner. It totally hit the spot!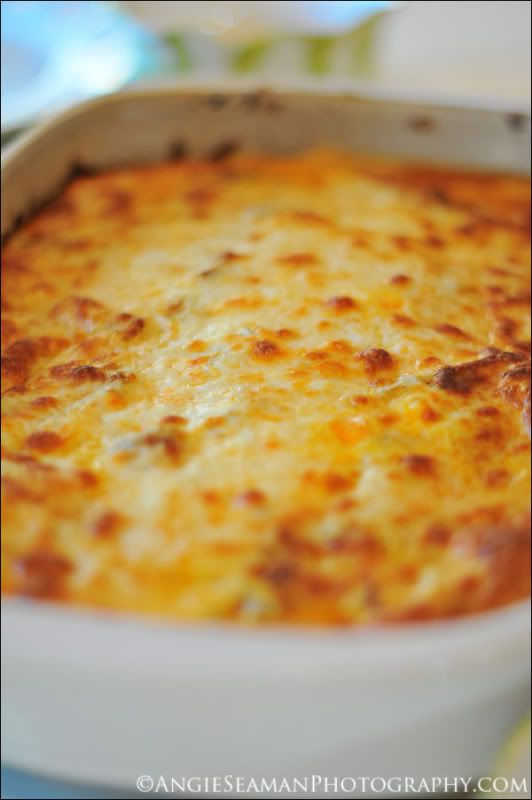 I went to the "electric beach" tonight for the first time since February. It felt soooooo good to have a little faux vitamin D warming my skin. Color does fantastic things for ones soul. I am so pasty white from having been preggo and not going to the beach in the last couple of months due to the incredible heat here in Florida. My pregnant self couldn't stomach that heat without getting nauseated. Now that I've delivered and I'm feeling better, I hit the tanning bed and bought a package to get me thru the next couple of months. Boy just that one session did my body good. I reallllllllllyyyyyy needed it. LOL! i also really need the "gym." Ha ha! I have two more weeks before I can get back to regular exercise following my c-section. I'm sooooo ready to tackle that too. I feel good about 2011 and I'm planning to make some big changes health wise.
Lastly, on another note, many of you have asked me to share some of my recent "favorite finds" surrounding baby items that we've found to be helpful now that we have a newborn in the house again. I know it has been forever since I've done a "favorite finds" post. Instead of doing one massive feature with tons of items in one long post, I thought I'd feature one item per blog post for a while. My first item that I wanted to feature is our stroller and car seat travel system.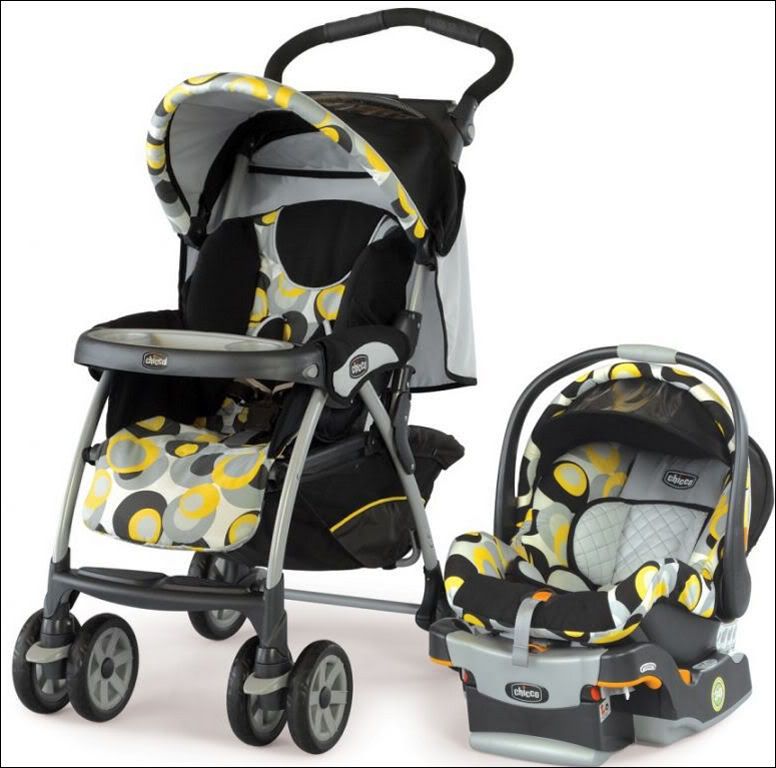 I don't like giving reviews on things I don't use so please know...the things you see featured here are things we actually use and really have had great luck with. This stroller and car seat are one of those products that I could rave on and on about. Beings that I hadn't been pregnant in 8 years, I really took the time to research all of the products we bought this time. I spent hours - literally - pouring over strollers and car seats. In the end, I ultimately decided on this Chicco set. The pattern was one that we couldn't get from the stores. It had to be specially ordered online but it was a very simple process. The pattern is gorgeous and one that we've gotten stopped about a lot already or had just random compliments given about it. The stroller itself is extremely light weight which I love. It also has great upper compartments within the tray and cup holder area. It has a very spacious basket area underneath for big packages. Love that! The car seat is wonderful as well and also houses a superb base for the car. Brent really liked the fact that the car seat base has a leveler inside it to ensure that the base and car seat are level once installed. My favorite trait of the travel system itself is the fabric and color scheme. I really like the silver, black and yellow together with a hint of white. This set normally runs around $330 but I happened to find it online a bit cheaper at Babyage.com. Click HERE for the direct link. Babyage was a fantastic company to work with. They shipped the stroller and car seat to me within the same day of me ordering it. I had the whole kit and caboodle within 2 days. I was thoroughly impressed with Babyage and their prompt shipping/customer service as well as their prices. I will definitely be ordering from them again in the very near future. If you are in the market for a new stroller or car seat, check out chicco's keyfit 30 travel system. And should you be in the market for any new baby items in general, check out babyage.com. They won't disappoint! For now, it's almost 10:30pm and I'm signing off and headed to zzzzzzzz land until Kross tells me otherwise. Stay tuned for more "favorite baby finds" to come in the next few days. Until then, enjoy your week. Much love, Angie
Labels: babyage.com, Brent, car seat, Chicco Cortina KeyFit 30 Travel System, Kross Anthony Seaman, Lasagna, stroller