MERRY CHRISTMAS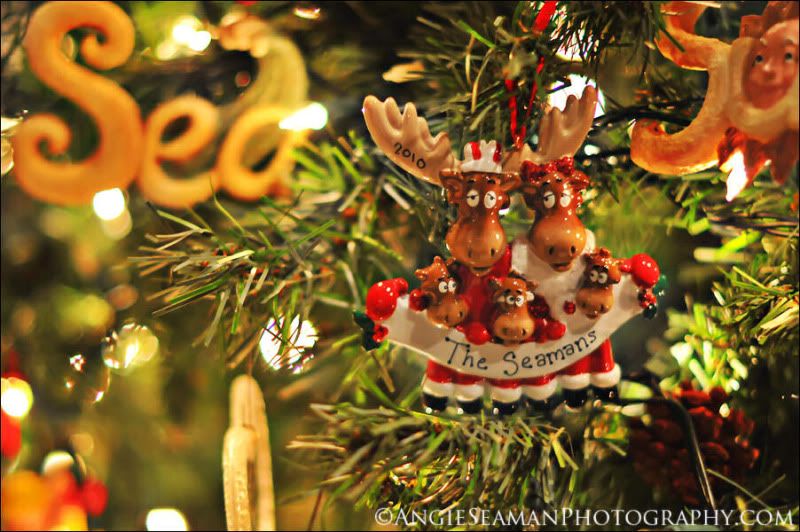 And then there were five.
FIVE.
5.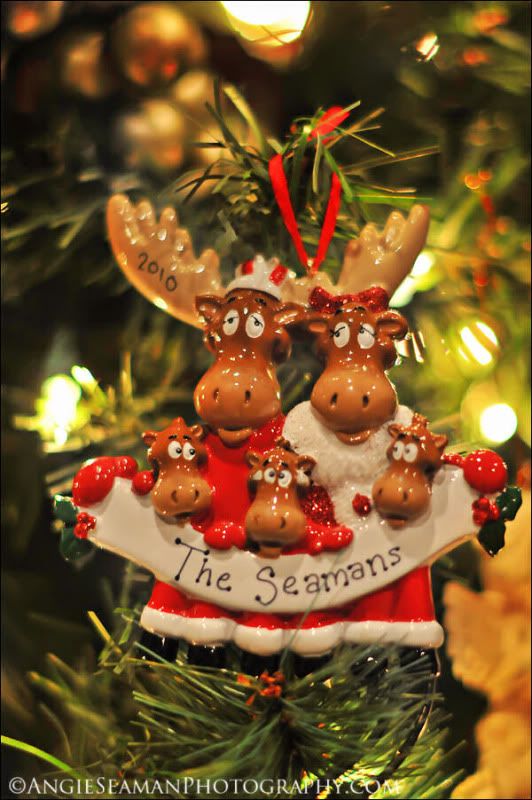 What a difference a year makes.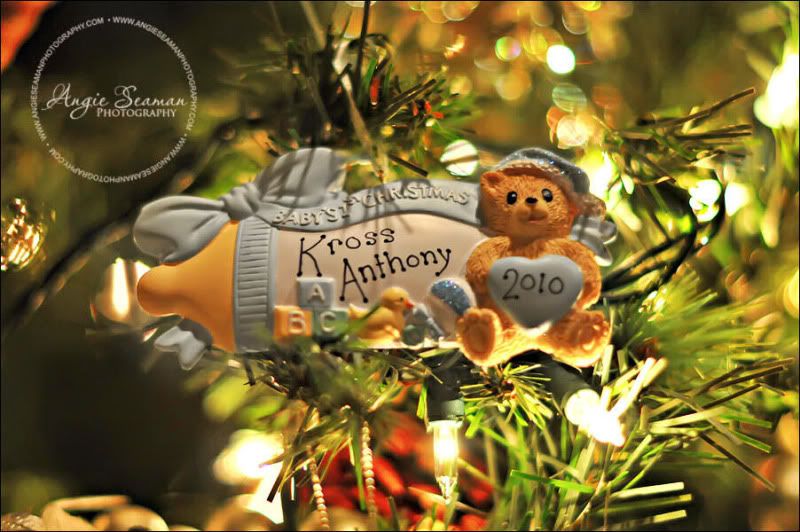 Nine months ago I never even knew I wanted him. I never realized that I needed him. God apparently did though. Now that Kross is here, we can't imagine our lives without him.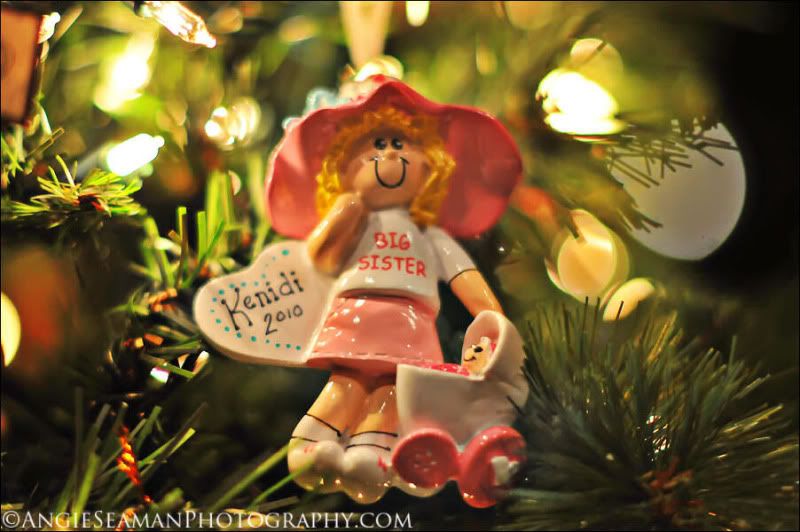 Who would have guessed that Kenidi would ever be a big sister? Honestly, I never thought I'd see the day. It just wasn't in the cards for us - so. I. thought.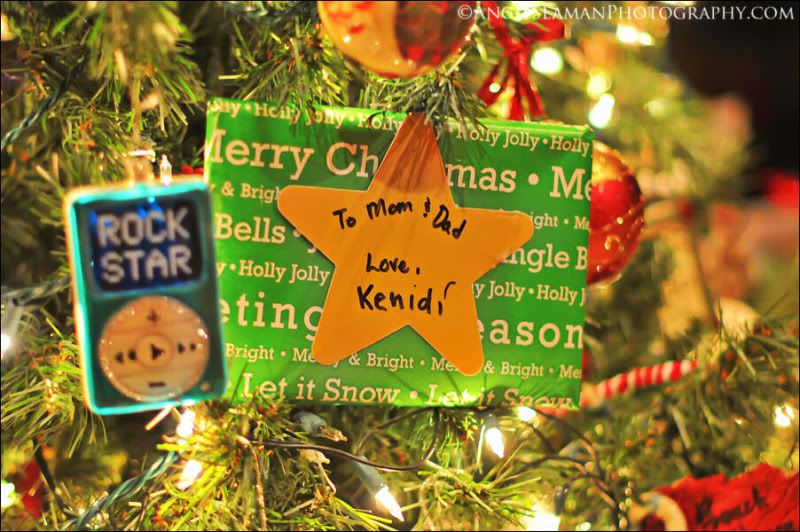 We've got three rock stars now. When I look into my rear view mirror in the car these days and see three children in the back seat instead of the usual two, I'm still blown away by it. I'm in shock that I'm a Mom of THREE at this point. Amazing stuff! I wouldn't have it any other way. I'm crippled by gratefulness this Christmas. I'm weak with emotion - raw emotion - regarding how mysterious God works. We are so very blessed.
We are joyfully welcoming our newest rock star this CHRISTmas season...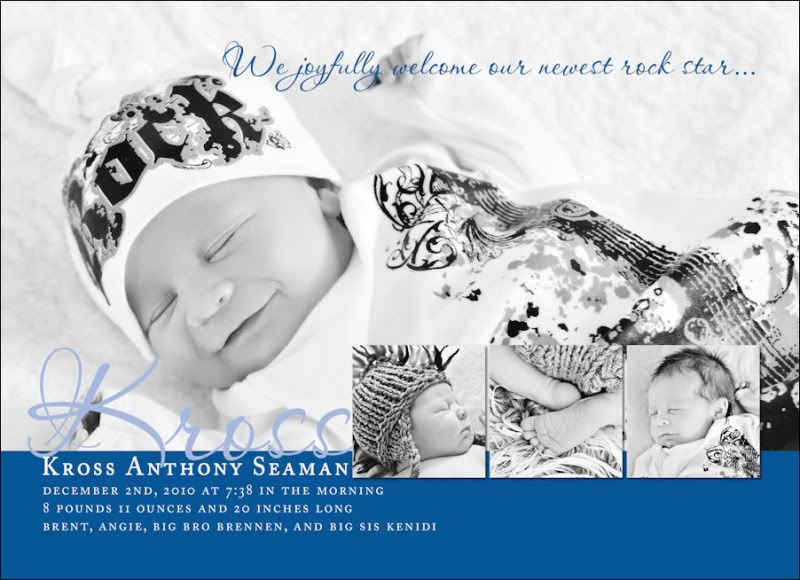 This is Kross's birth announcement. It couldn't be more fitting in my opinion.
It's 9 minutes after midnight on CHRISTmas day. This "Santa" is behind in her wrapping. I must sign off and finish a few more presents that need placed under the tree before my three rock stars wake in the morning. :) From our home to yours, may this CHRISTmas be your best & most joy-filled CHRISTmas ever. I know without a shadow of a doubt that it is for us. Happy birthday Jesus! Thank you, thank you, thank you.
In him,
Brent, Angie, Brennen, Kenidi & Kross Seaman
Labels: 2010, Kross Anthony Seaman, Merry Christmas