SO PROUD OF HIM!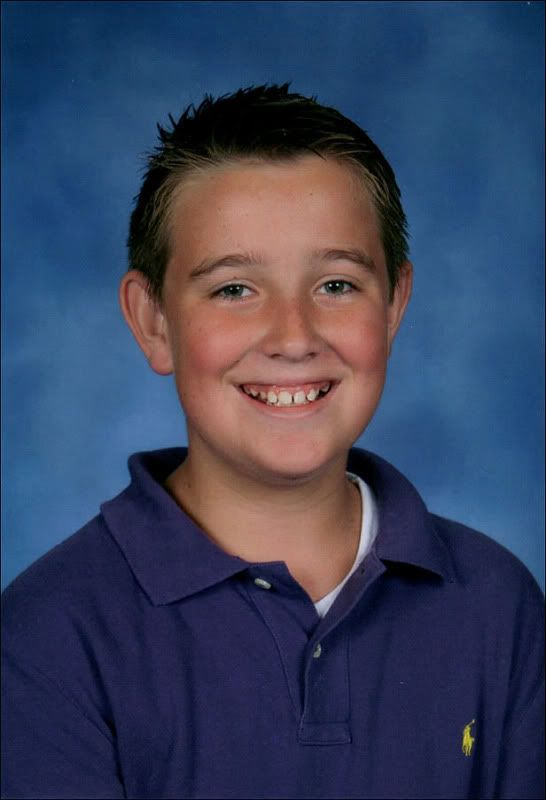 So proud of this dude!
When I got home from my Ft. Lauderdale photography seminar at 1:20am last night, this report card (shown below) was waiting for me...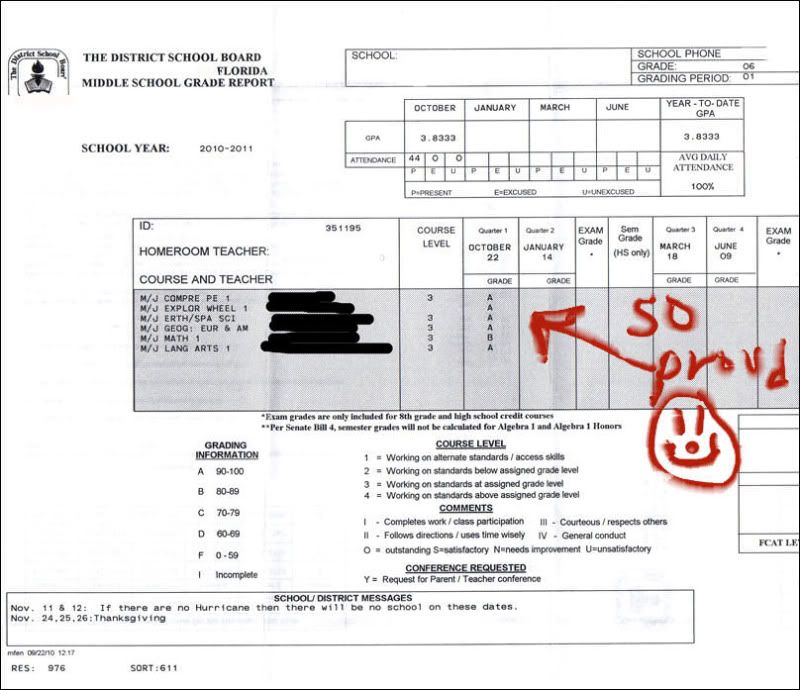 All A's except for one B in math. Just like his Mama, math is not his most favorite subject. He made the honor roll for his very first report card in middle school. Brent and I are so very proud of him. That boy has worked so extremely hard this year - harder than I've ever seen him work actually. He puts in hours upon hours of homework time in the evenings. Although the middle school has been a huge change for him and all the other 6th graders who entered those doors this year, he is handling it like a pro. To say that I am beyond thrilled with his determination and his attitude toward school right now wouldn't even begin to scratch the service. Rarely does he complain - he just does all that needs to be done.
Brennen...you already know how proud of you we are. We've told you before but I'll say it again...YOU ROCK! You have tackled middle school like a champ and I'm so very excited to see you growing with and and embracing this new environment you are in. You are such a blessing to your Dad and I - such a gift from God. You carry lots of weight on your shoulders - more than most 11 year olds - due to the demands of a special needs sister at home. However, you continue to impress us with your love and support for her and how you help us whenever needed. Kenidi adores you and so do we. I know that your new baby brother will love you just as much. Only 29 more days before you get to meet him. You are the epitome' of what a big brother should look like. Strong, determined, loyal, loving, helpful, hard working, etc. Your baby brother will have huge steps to follow in but steps that reflect an incredible mentor for him. He is going to be so blessed with you and Kenidi as his siblings.
Thank you Brennen! Thank you for helping us in the ways you do and thank you for not allowing any of that weight and responsibility on your shoulders to get in the way of how awesome you can be in life. Thank you for being the best son any parent could ever ask for. ROCK ON STUD MAN! Keep up the hard work. It always pays off in the end.
We love you so very much! ~Mom, Dad, Kenidi, and your baby brother KR_____.
Labels: 6th grade, Brennen, honor roll, middle school, report card