PUBLISHED!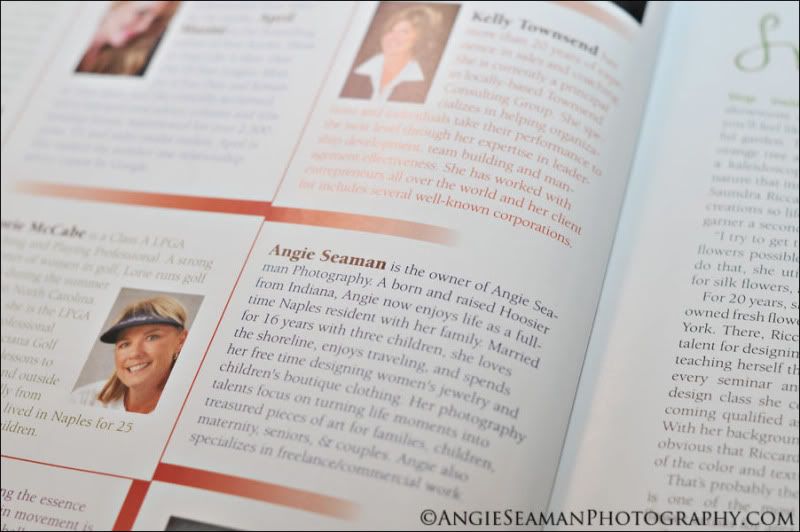 Published!
The first set of images in my first ever magazine spread have been published. The November issue hit stands a week or so ago and Brent brought me home a copy yesterday when he opened it up and found it at a local doctors office.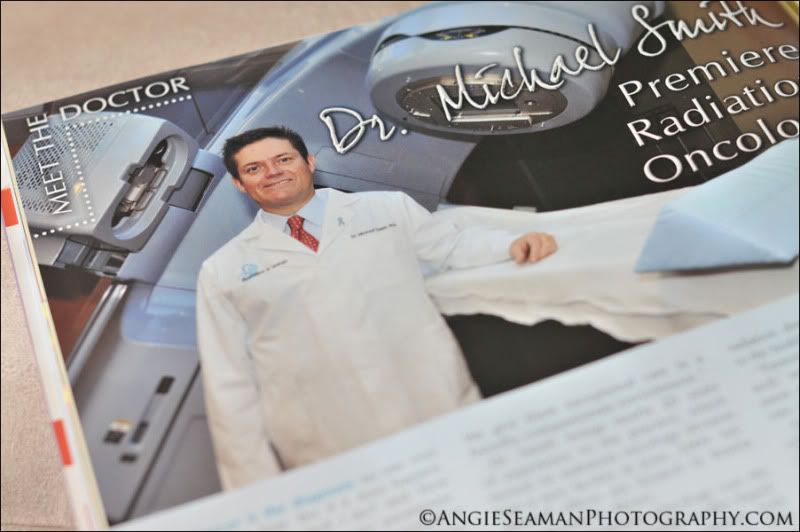 Although a nerve racking experience beings that I've never shot for a magazine before, I'm so very thankful for the editor and publisher at this magazine who believed enough in me to bring me aboard their contributing team for shoots like this. I was a nervous-nelly the first few shoots but am slowly but surely feeling more and more comfortable within this environment.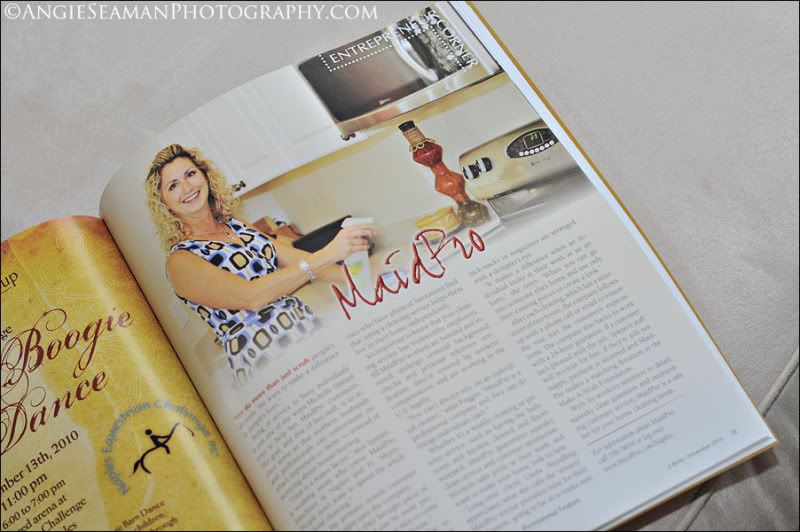 I have another spread that will hit news stands at the end of November and will be in their December issue. I'm looking forward to working with these individuals even more so in the future. I'm praying these experiences will lead to a lot more opportunities of a similar nature. It's so strange yet so very fun to see images I've taken laid out in a Florida magazine which holds thousands and thousands of subscribers. I'm hoping this will be another great avenue to continue getting my name out there in regards to photography needs here in Southwest Florida.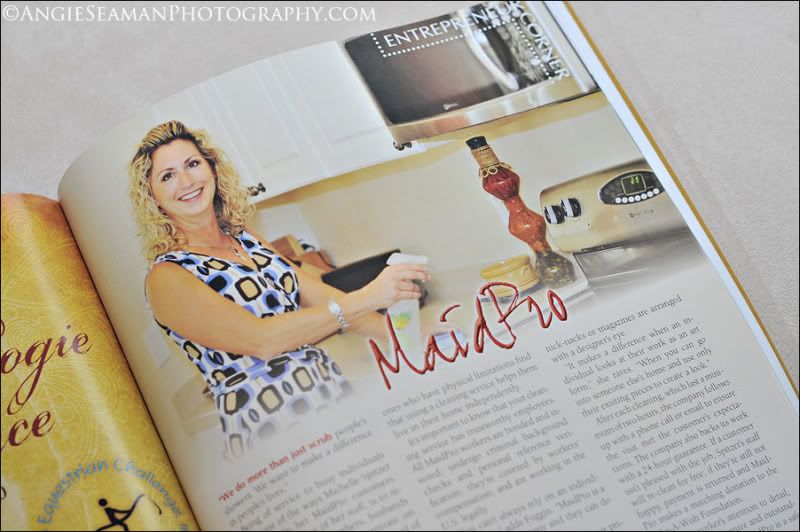 Notice I have no head shot with my bio on their contributors page (1st photo shown)? Guess I'd better grin and bare it when it comes to getting in front of the camera sometime soon. The idea of having to do that for an updated head shot makes me cringe. Thank goodness I know lots of photographers here that are talented with photoshop. LOL! Thanks to all of you who encouraged me on facebook and via email, etc. when you knew I was scared to death prior to shooting these magazine sessions. I can't tell you how much I appreciate your support and your help in making me realize that I COULD do this. Thank you for believing in me when I didn't believe in myself. All of you ROCK!
For now, I'm headed out the door to meet up with 5 of my fellow Naples Photography friends for a seminar on the East Coast of Florida pertaining solely to photography. We'll be traveling together to Ft. Lauderdale tonight for a workshop together put on by the great Clay Blackmore. It's sure to be a great trip although I won't be hitting my bed again until around 1am tomorrow morning. :(
Until tomorrow... ~Angie
Labels: Angie Seaman Photography, magazine images, published