CREATIVE SHOOT - NAPLES FLORIDA FASHION MODEL PHOTOGRAPHER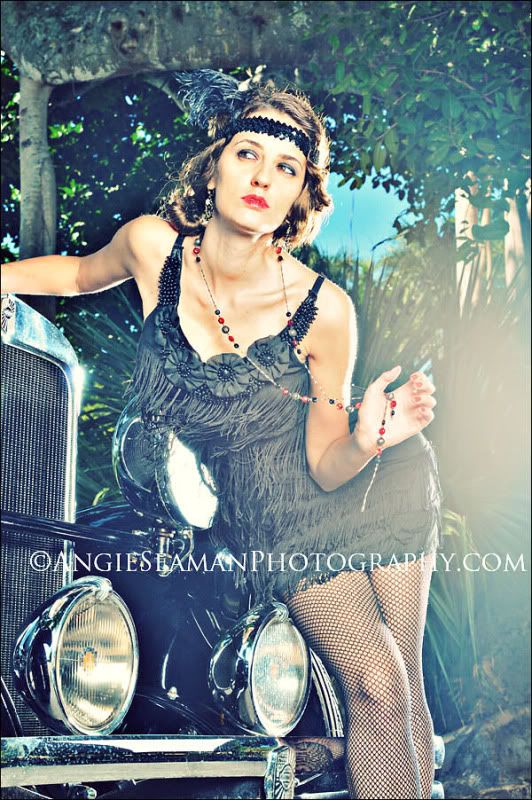 Nothing fuels the creative juices like shooting with fellow photography friends.

One of my favorite things to do is get out and shoot with my photography buds here in Naples. It keeps the inspiration going and keeps your creativity fresh. Yesterday was no different.
Four of us got out and shot together - pulling in a 1920's theme for the day. Melinda's brother in law loaned us his 1929 Nash vintage vehicle as a RAD photography prop for the afternoon. It made for a great backdrop and had people walking up off the street to get a closer look at it. It definitely drew some serious attention. Well that, the 4 big alien bee lights we had set up around the car and and of course the beautiful model we had as well.
I love the fashion girls who know how to move without being told what to do. They are naturals at this modeling thing and they move with ease, grace, and pure confidence when on a shoot. Mariana behaved in this same way yesterday. She was UH-MAY-ZZZINNNGGG!
The two male photographers we had with us in our group kept calling her a contortionist. She could pose and get into positions that didn't seem humanly possible yet still make them look like she was meant to be that way. Crazy cool!
Mariana ROCKED that 1920's theme but toward the end, her hair came down and she ROCKED it yet again...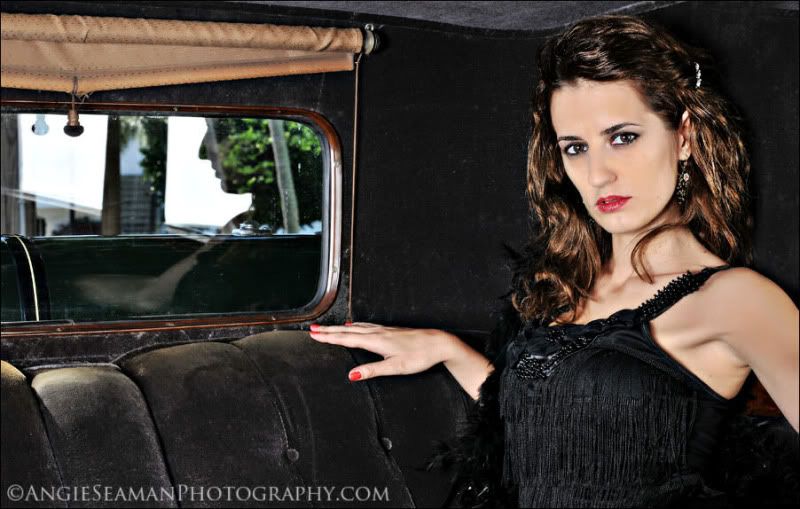 Her coat matched the car perfectly. It was a must use. (even though we have gorgeous palm trees overhead in the background. LOL!
Loved the gritty 1920's processing of this one. It was the perfect "action" for what I wanted to convey in the photo. It nailed that era in a dramatic way.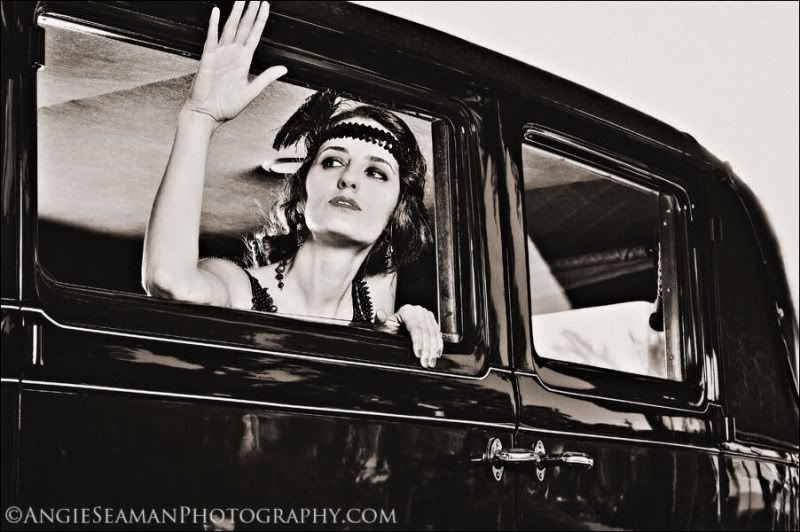 A big thanks to fellow photography peeps Melinda, Matt, and Alvaro for helping to make this such a rockin' shoot. I can't wait for the next one. A few of us have actually pulled a group together that will meet once a month for creative shoots like this as well as to help further our learning of photography together. With so many master minds in the photography world here in Naples, I'm just thanking God I landed amongst all of them. They are a huge support system to me and many of them have become great friends of mine since moving here. Our first meeting together is this Thursday evening and I'm hosting. Figured I'd better volunteer to host first before Baby Seaman arrives in the next 23 days. Speaking of baby Seaman, his crib arrived on Friday and is now beautifully put together. Brent tackled that job on Saturday and did a fine job of it if I do say so myself. I've ordered some custom bedding and was assured it would arrive before he does. Therefore, I'm on pins and needles waiting to get it in the mail within the next 3 weeks. I can't wait to see what it looks like once we get it all in the crib. We have the mattress in place and the new angel care baby monitor ready to go. My hospital bag is packed - aside from make up and things I use here at home everyday - which will go in at the last second. His diaper bag is packed and ready to go as well. The car seat and stroller arrived last week too. We haven't put the car seat in the car just yet because like the crib, Kenidi thinks it is hers and that she needs to climb into it all the time. We knew that was coming though. LOL! Laaawwwwdddd help us! When this baby does arrive, we are all in for a really nutty few weeks until she gets used to him being around for good.
Until the next post, enjoy your Monday.
xoxo, Angie
Labels: 1920's themed photography shoot, 1929 Nash, Florida, naples fashion model photographer