COURTNEY - SENIOR PORTRAIT PHOTOGRAPHER, NAPLES FLORIDA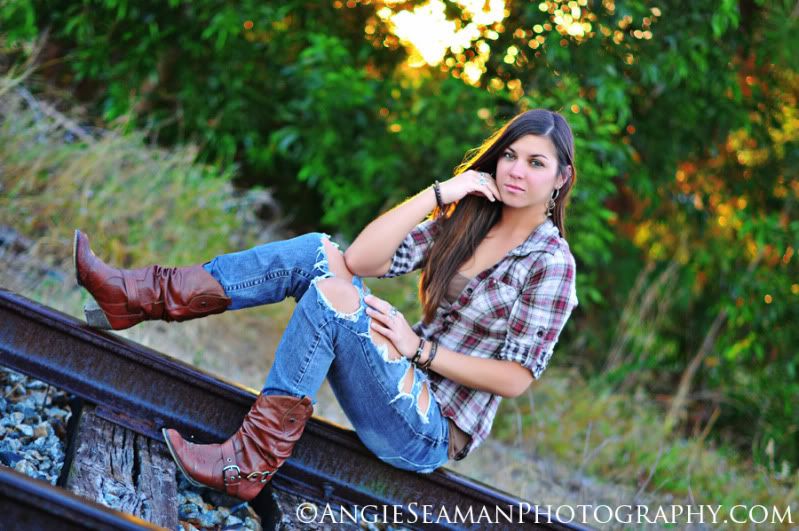 Of course I had a ton of shoots right before leaving on maternity leave last week. And now that I'm "officially" on leave, I've had a massive amount of calls from clients wanting to book sessions before the end of the year. Apparently the magazine spreads I've been doing are catching some attention locally and it has helped send lots of new clients my way. It kills me to have to delay sessions for people due to my current state of being 9 months pregnant with a c-section scheduled in just 36 more hours. I feel so out of commission and it drives me crazy not being able to control all of that. I love my clients and I want to work them in as much as possible. However, I've hit that spot where it isn't an option for at least the next 3-4 weeks. Grrrr! The good news is though, in return for my hands being so tied with business, I'm fixing to get a newborn placed within them that will help keep my mind off the business I'm stalling. :) What a gift! I'll take that exchange any day.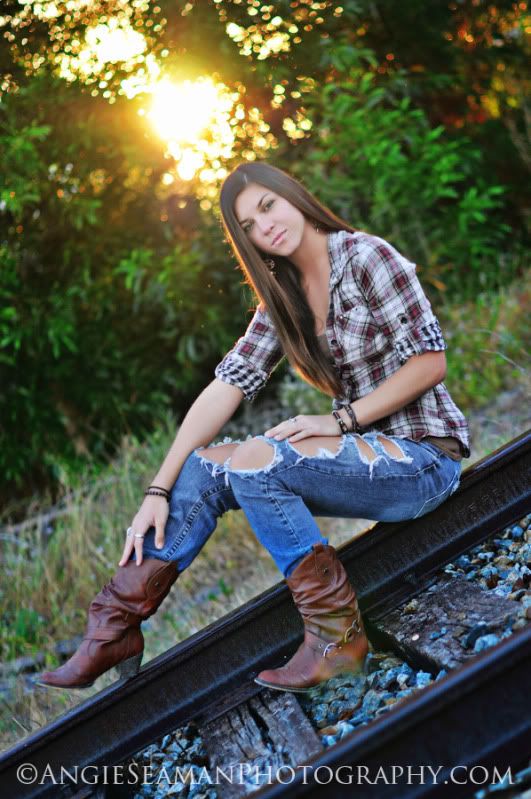 I had the honor of photographing Courtney a week or two ago and thoroughly enjoyed my shoot with her. I thought I'd share some sneak peeks of her session here on the AGD blog as well. We did a bright and early sunrise session at 6:45am and the lighting couldn't have been anymore gorgeous at that moment.
It about killed us to get out of bed and start that early but boy was it ever worth it in the end. Amazing isn't a strong enough word for the gorgeous sun rays that beamed down over the top of her at that hour.
I love the above shot. I love it soooo much that I've decided after I have this baby, I'm cutting up a cute pair of jeans and working some magic on them as Courtney had on her own. LOVE LOVE LOVE! Her jeans were to die for. Can you tell I'm dying to get out of these maternity clothes and back into some ROCKIN' style worthy jeans again? WHEW! It's been a long time. :)
During the session, we ironically stumbled upon some very cool backdrop items that gave her images a grunged up feel. I was in heaven. Bring on the beat up lockers, the trash, the old broken down chair, etc. It really added that much more character to the location. So fun!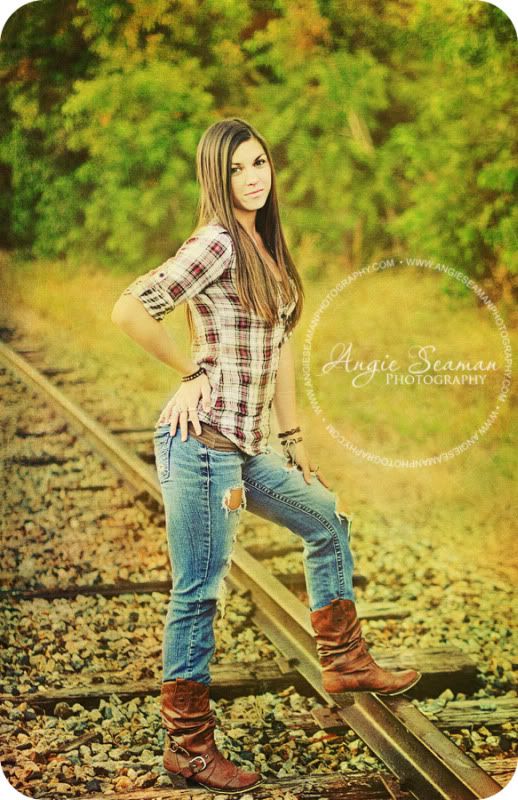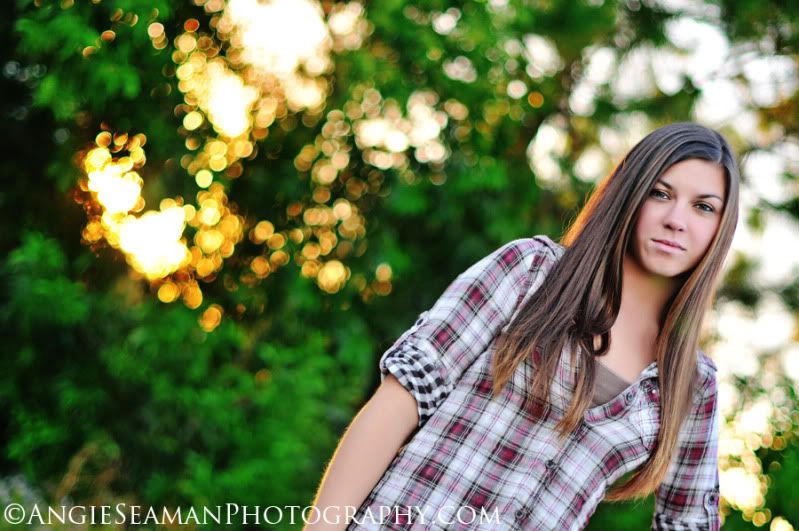 Again, the early morning sunshine/rays ROCKED our socks off.
Thank you for allowing me the opportunity to work with you Courtney. I had a blast. Can't wait to do it again sometime.
As for the final countdown to baby Seaman's arrival, we are in the homestretch now. I've run ragged - like a chicken with my head cut off - over the past two days trying to get everything done before my parents arrival from Indiana tomorrow evening as well as before I head to the hospital Thursday morning. I'm happy to report the the only things left on my to do list are a meeting at Kenidi's school tomorrow, a nail/pedicure appt. after that, some last minute Christmas shopping and then on to my pre-op appointment at the hospital tomorrow at 4pm. Once I'm done with the pre-op, I'll be picking my parents up from the airport. YAY!
I doubt that I'll have much time to blog tomorrow so if I don't, please know how much I appreciate all of the thoughts and prayers that are rolling in from all of you. Brennen has graciously offered to update my facebook page ever so often for us on Thursday morning with minute by minute accounts of all the action. If you aren't a friend of mine on facebook yet, feel free to friend me HERE. In the meantime, I hope to be able to update the blog later in the day Thursday with a quick picture or two. The hospital has confirmed to us that they have spotty and very limited internet access. Therefore, I'm praying that it will work for us during the three days I'm stuck there. :) Either way, I will update all of you just as soon as I possibly can. Thank you again for your constant encouragement, love and support for our family. There are no words to express what my blog family means to me.
In him, Angie
Labels: Angie Seaman Photography, baby seaman, c-section, Florida, Naples, pregnancy, Senior portrait photographer