ANNUAL BARN DANCE CHARITY EVENT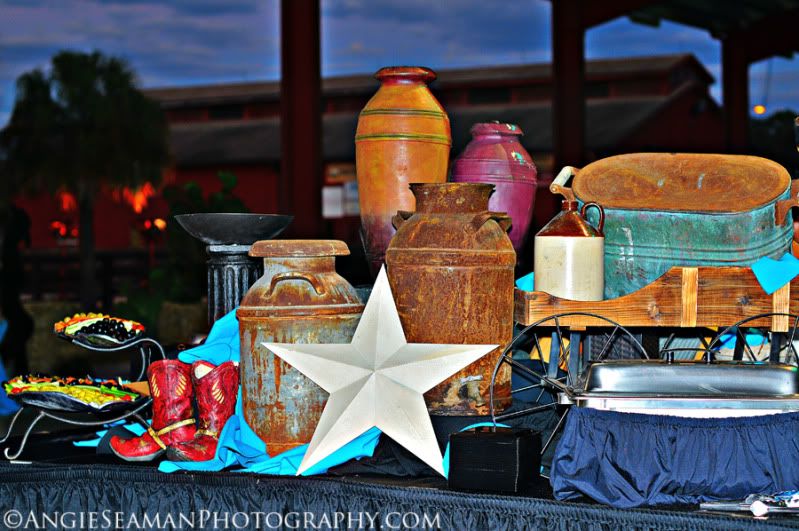 This past Saturday, I worked an event for Kenidi's horse therapy facility. (hippotherapy) They were holding a HUGE charity event to raise funds for their riding program. There were VIP's of all kind there and it made for a great night of fun. Of course I was all about photographing the event for them because I hold such a big place in my heart for their staff and the program itself because of what it means to Kenidi and our family. I can't share all of the photos that were taken with you but I thought I'd share a few detail shots with ya just because the set up was so gorgeous that night.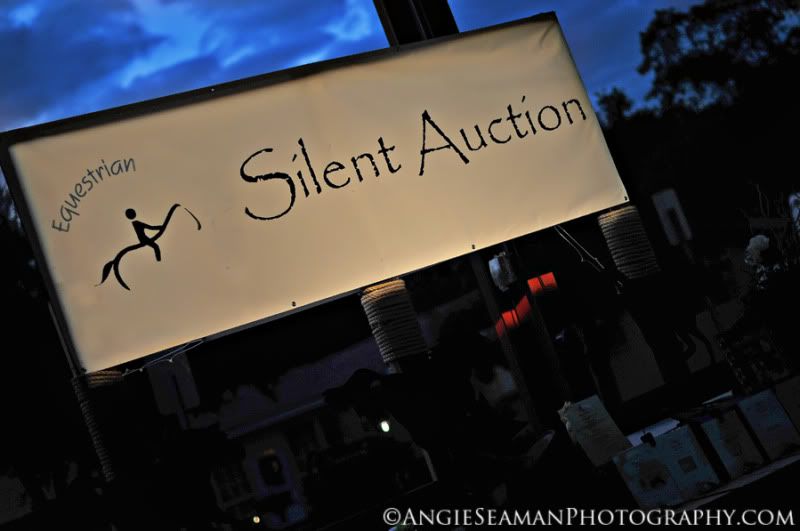 I removed/photoshopped out their company name off the above sign for security reasons of course but I still wanted to share this image due to that brilliant blue sky that night. It was stunning out. The weather here in South Florida is a very comfortable 84 degrees - give or take a couple - with no humidity now that the Fall season has hit. The evenings are simply stunning.
They had a silent auction at the event and I donated a complimentary photography session. It's always fun to watch the bids rise on the items. Not only did they have a silent auction but they had a live auction that was just as fun.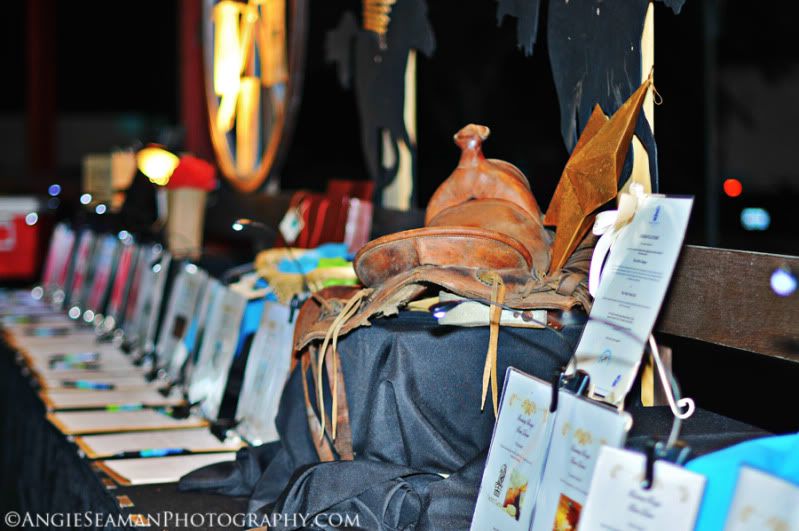 Along with that, they had a mechanical bull ride...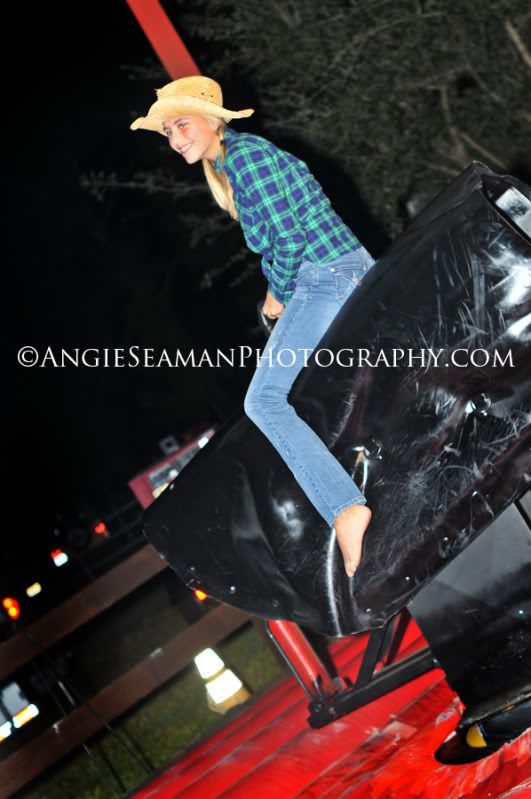 (The beautiful Miss "C" riding the bull - the daughter of a sweet friend)
There was food galore - everywhere.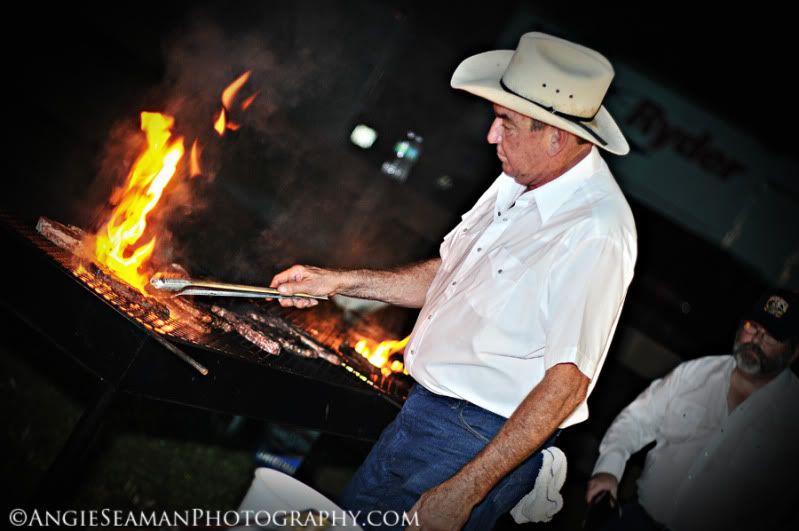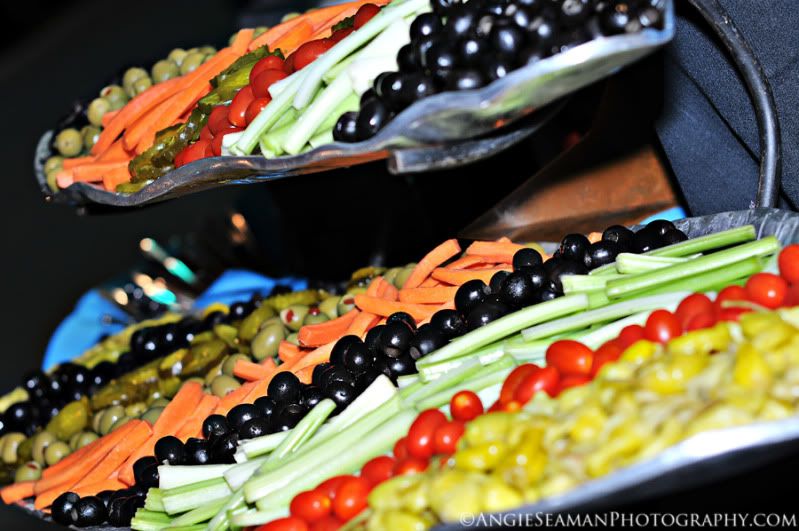 Then, the entire sand floor of the barn was covered with temporary flooring for the ROCKIN' dance floor where the attendees jammed to impeccable tunes by the band delivering the tunes...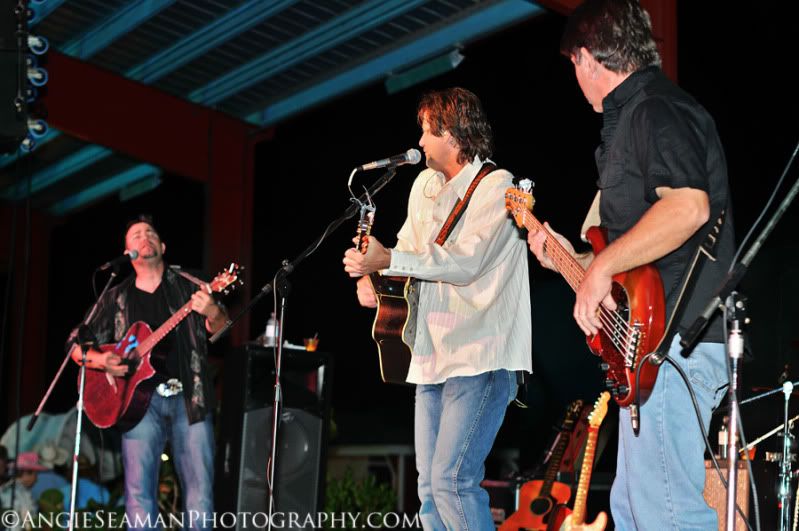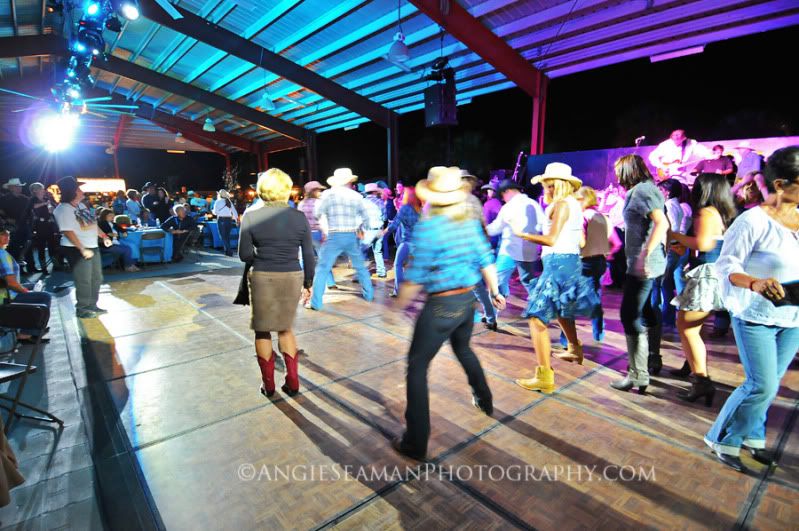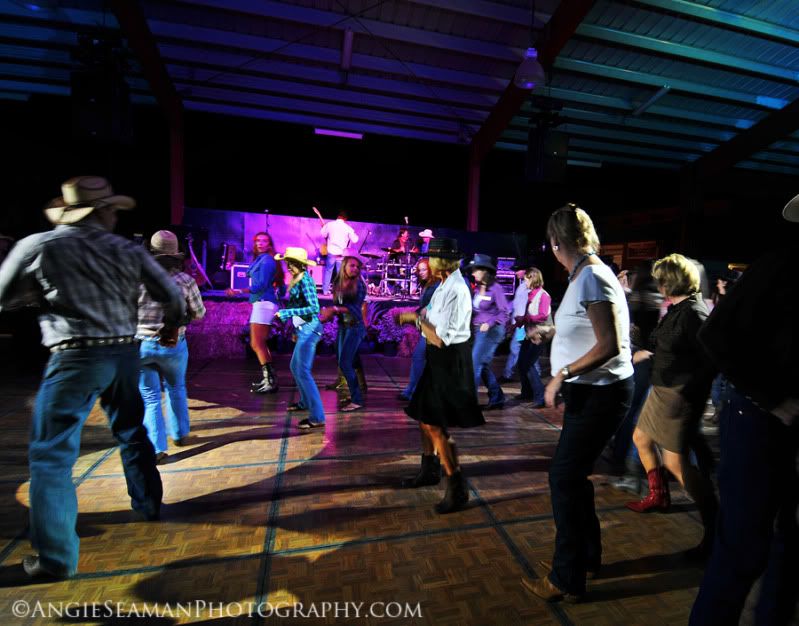 As you can imagine, there was plenty of line dancing at the event which meant lots of cowboy attire/hats and some of the "raddest" cowboy boots one has ever laid eyes on...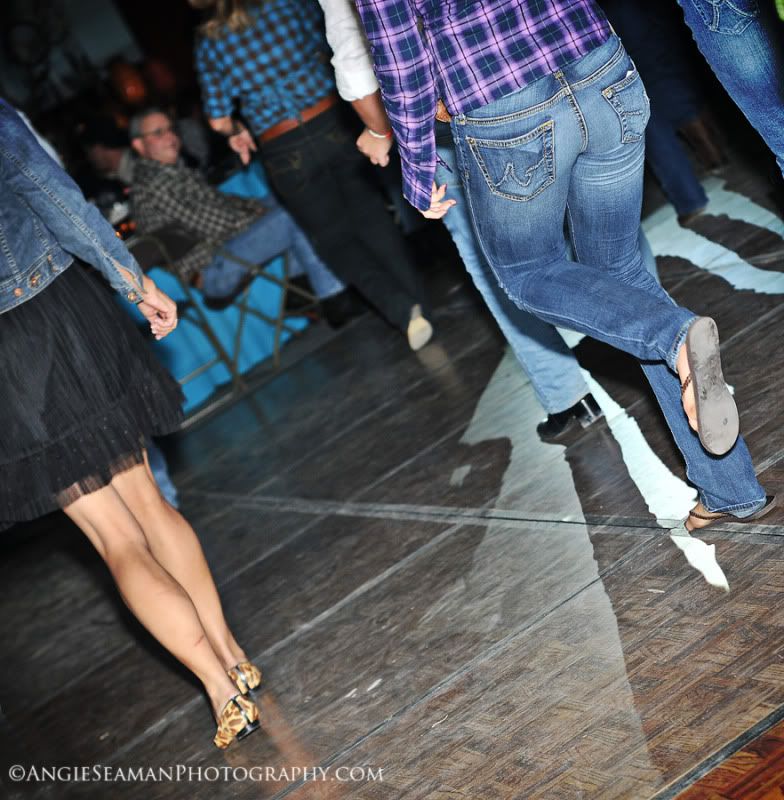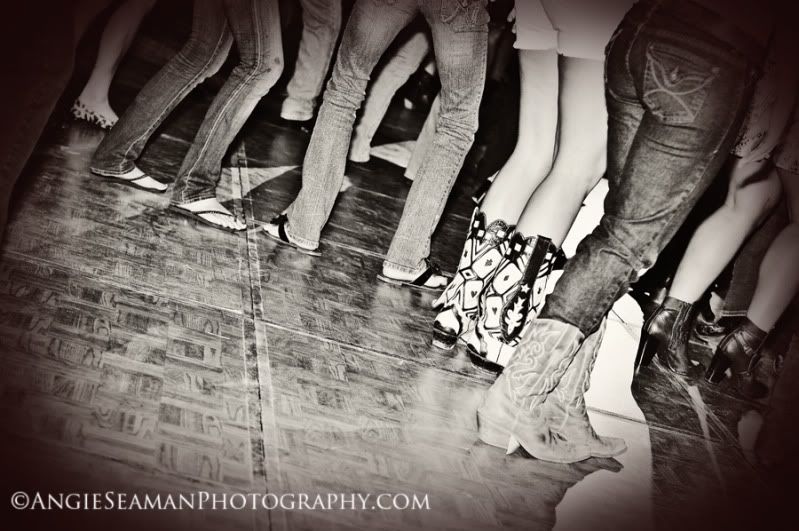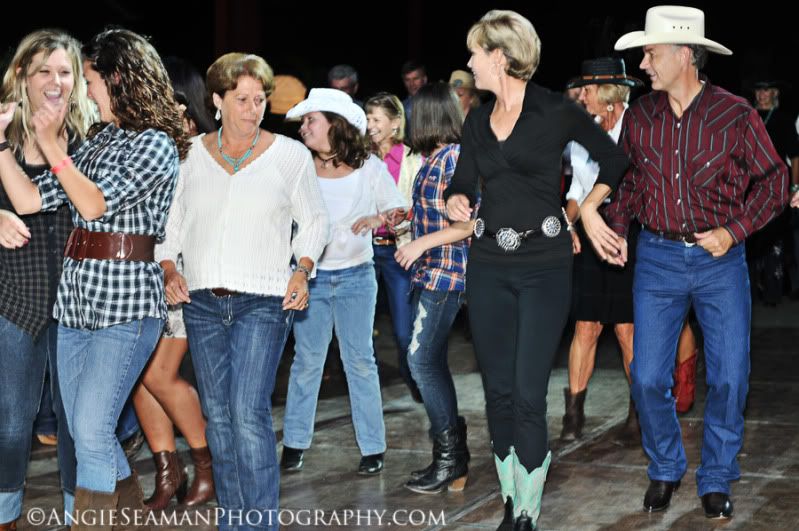 All in all, there were around 500 people in attendance at their annual barn dance charity event...
Which required lots of volunteer work from their staff and others who gave their time to help out...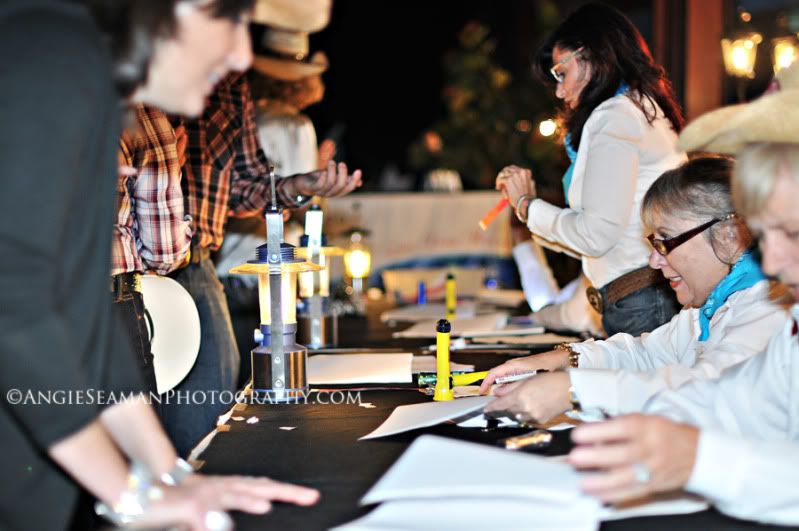 We are so very blessed by this facility and it truly is the highlight of our daughters life. It is the one thing that brings her massive joy in life and the one thing that she looks forward to and talks about every week. She loves riding her horse there...(Dotty) and these people present for the event all understand why. It's an awesome program with amazing volunteers. Each parent pays only $10 a session for their child to ride there in comparison to the $180 a session we paid for her to ride back in Indiana. BIG difference! As you can imagine though, with that little of a riding fee, they depend and rely on donations and volunteers.
Thank you to everyone who volunteers there and thank you to those who work there to provide such a rewarding experience for our special needs kiddo's. We adore all of you and will never be able to repay you for the happiness you've brought to Kenidi's life since starting her riding sessions there. Thank you, thank you, thank you!
xoxo, Angie
Labels: barn dance charity fundraising event, Florida, Hippotherapy, horse therapy, Kenidi, Naples