BRENNEN - A MODERN DAY JAMES DEAN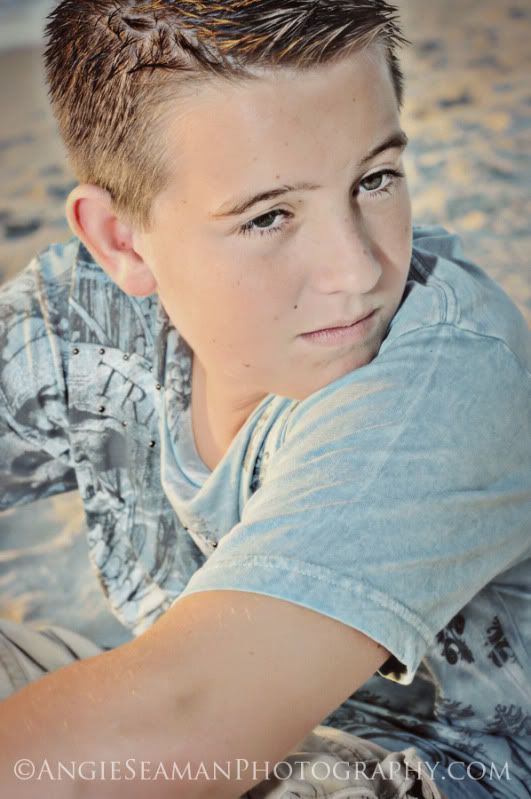 Last night we hit the beach. Just Brennen and I. I love those one on one moments I get to spend with him. They are far too rare these days. I took him to run some photography errands with me this weekend and then we stopped off at an impromptu dinner at Chili's. I love how he opens up to me when it is just the two of us. Not to mention the chocolate molten cakes for dessert that get us both pinging off the walls. :)
I took these shots of him while we were at the beach last night and I can never get enough of his eyes and eye lashes. Those things are lady killa's. No joke! They are the window to his soul and just so happen to be gorgeous all at the same time. When I posted this photo of him on facebook, a friend wrote and said "WOW! He looks like a little James Dean here." I hadn't noticed it but now that she said it, he does. Of course when I told him that, he had no idea who in the world James Dean was. I tried explaining that he was the "Robert Pattinson" back in the day. That helped a bit I believe. LOL! However, I went googling old vintage photos of James Dean and stumbled upon this one that has always been one of my favorite ones...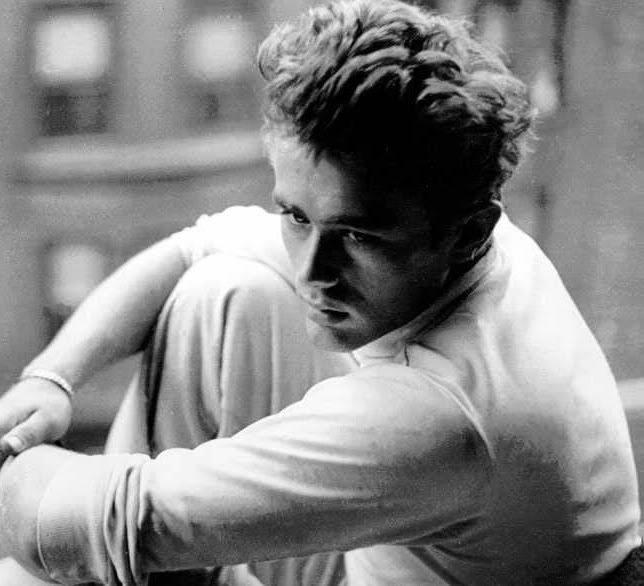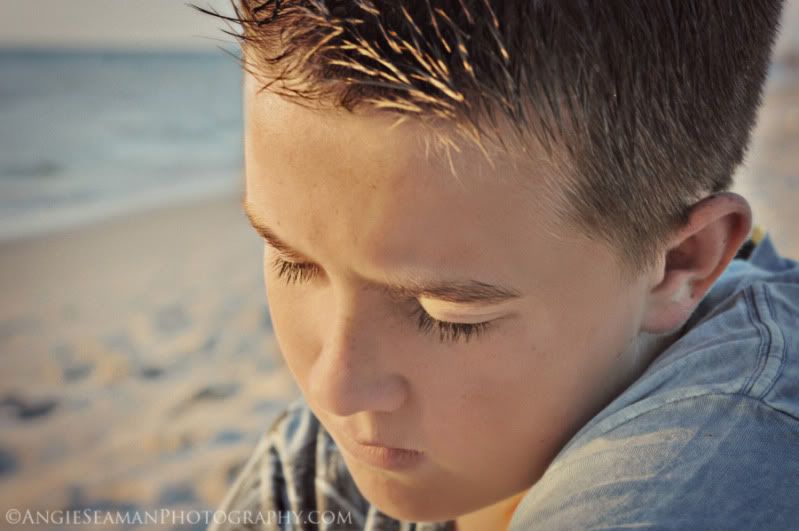 He is one handsome young man if I do say so myself. He is also one very excited big brother whom is counting down the days until his baby brother finally arrives. Brennen has begged and pleaded for a baby brother since he was at least 5. It's been a long time want of his and it's finally coming true. He is so excited that he keeps a countdown tracker on his iphone with how many days we have remaining until baby Seaman's birth. As of today...we have 35 days exactly. Five weeks to go. Thirty five more sunsets until life changes drastically for us yet again.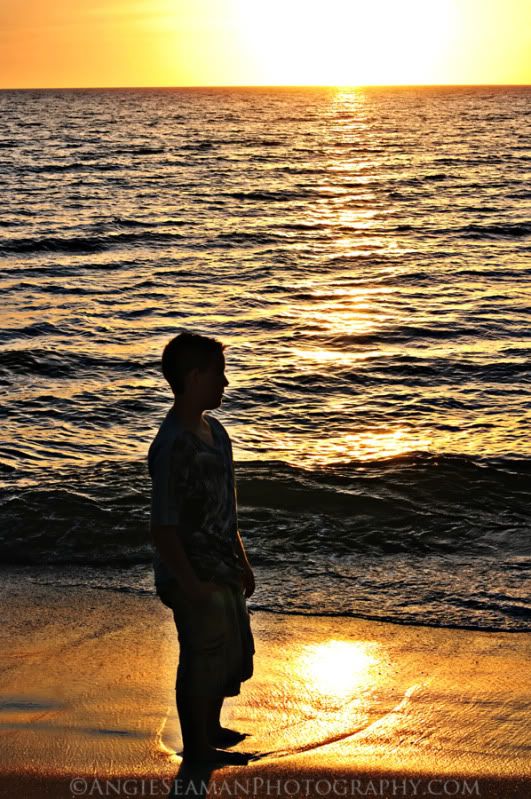 When I look over these images, it's hard to imagine that one day soon he'll have a little brother to frolick in the sand with and teach how to surf/boogie board in these beautiful Florida waves. One day soon I'll be taking photos of not only Brennen and Kenidi but of a new little guy together with them as well here on the white, sandy, shores of Naples.
In the meantime though, I'm going to relish in these one on one moments with Brennen like the dinner out this weekend, the photos at the beach last night, the funny times in the Halloween store as we shop for his little sister a costume and the life size "Jason" from Friday the 13th scares him to death. Again, he had no idea who "Jason" was. Friday the 13th, "Freddy" from nightmare on Elmstreet and the "pinned head" Hellraiser dude were all long before Brennen's time. It's just one more confirmation that I'm getting old. Really old.
Brennen is actually helping me out with a photo shoot this evening on the beach. I have a scheduled client/family that I'm doing a beach session for in Bonita Springs tonight. We'll be back on the beach together again - only this time - he is my helper - positioning reflectors and such where I might need them. The boy has an eye for photography. He really does. He impresses me when on shoots together because he sees things and opportunities that even I have yet to see. I love his extremely creative mind. He has always been that way too. Creative with everything. This morning, after getting his little sister on the bus, we hopped in the car early and headed down to Starbucks together. We had breakfast there, jammed to a little bit of "Bruno Mars" tunes and then I drove him to school. It's mornings like this that I enjoy so very much. I'm thankful that he comments on how he likes doing it as well. In a few short years he'll have his own car and be driving his own self to school. Those early morning breakfast dates out with my handsome son will be non-existent. For that reason, I'm soaking them up like a sponge in the sea. I'm treasuring those little dates just like I do the gorgeous Florida sunsets. You can never have too many. You will never tire of them - no matter how many times you've been present within their beauty...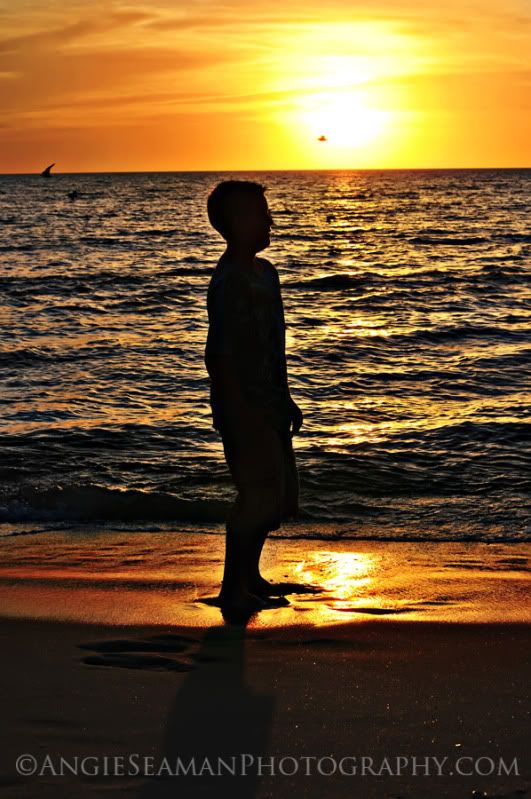 Thanks to my stud of a son for entertaining me with his presence this past week. I love you dearly...with all my heart...to the moon...to the sun...and back.
Love Mom.
Labels: baby seaman, beach, Brennen, James dean, Naples