BLUE SKIES, TURTLE CLUB VIEWS, & BABY SEAMAN CHAT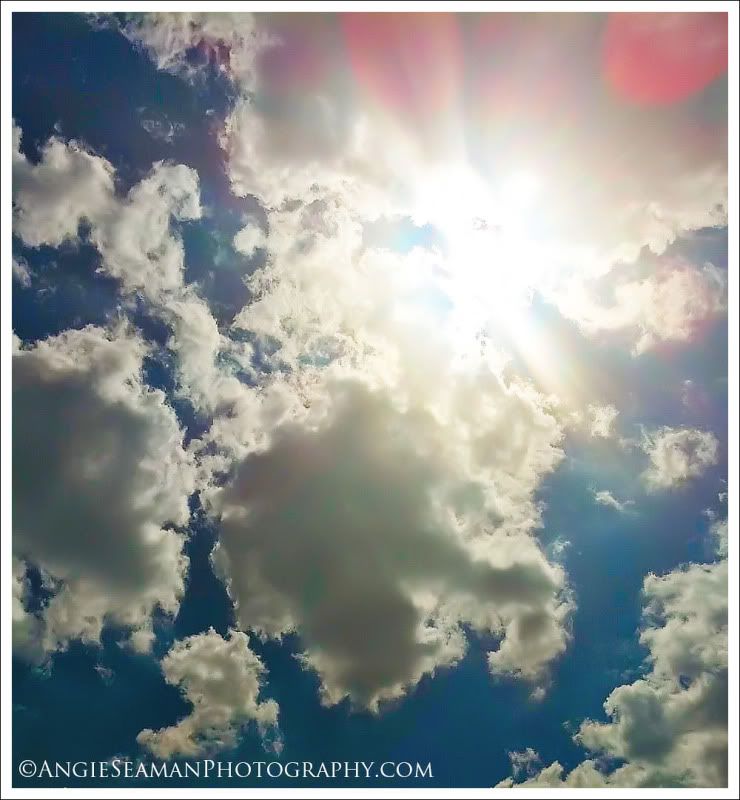 (Image taken with Iphone 4 camera today)
This was the view out the roof of my car yesterday afternoon. As many of you know, I love the white clouds against a brilliant blue backdrop in the sky. It helps when the suns rays are peeking thru and beaming down as well. Makes for great sun flare shots in the photography world. :) I snapped this shot with my iphone as I was parked in a parking lot. It was too gorgeous out not to. Love me some sky scapes.
Today I spent lunch at the Turtle Club restaurant on the beach with my Mom. We celebrated her birthday which was yesterday. It was another gorgeous day and we had an absolutely stellar view. The food was great and the ambiance/environment of overlooking the shore line made it all even better. My Mom even commented on how she felt like we were on vacation while there. Brent always says that we live in "paradise" everyday. Being by the ocean over lunch confirmed that feeling once again. Hope you enjoyed your day Mom. :)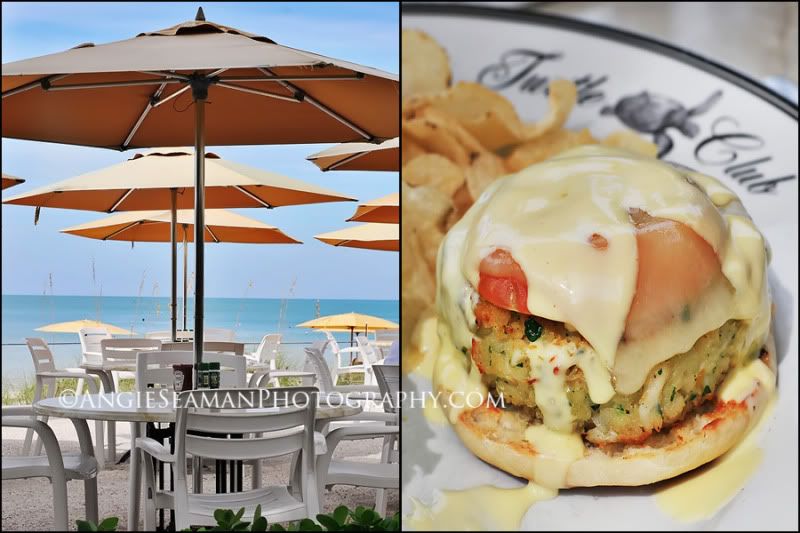 The above shot was our view and my lunch - the "Crabcake Toastie." YUM! YUM! YUM!
On to another subject...baby Seaman. Imagine that, eh? With only 7 weeks to go until his arrival, I was elated to see his personalized baby name blanket show up in the mailbox today. I took a photo of the blanket and cropped out a small area so that the whole name wasn't visible. I figured I'd keep you guys in suspense until his birth day in regards to what his name is going to be. Y'all know how much I love to drag out surprises. LOL! Hopefully his name will be one that not too many of you have heard of before. The front of the blanket has his name on it and the backside is made of minky dot fabric. It's so very soft. I can't wait to wrap him in it.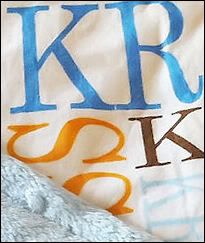 With that said, I've had a recent request to blog about some of the cool or cute things I've found for him. There are only a few because gosh knows...there isn't near as many cute things for boys as there are girls. However, I do have a few favorite finds fo' sho'. I hope to be able to pull together a blog post featuring them here very soon. In the meantime, I am so thankful for my readers who continue to send me cute things or rad websites that have cool things for little boys. If you happen to see something that you think I should know about or that you think I'd like for baby Seaman, by all means...send me the link. I need all the help I can get after dressing a girl for the past 7 years and an older boy.
Right now, I'm off to get my sons hair cut. He is beginning to look like that Monchicchi monkey picture I posted last time. Hope all of you are having a fantastic Tuesday. Tomorrow it's off to my 32 week check up at the OB again. These appointments are flying by. He is going to be here in mere weeks. Something to the tune of 45 more days or so. WOW!
Much love, Angie
Labels: Angie Seaman Photography, blue skies, clouds, photography, skyscapes, The turtle club restaurant