TRASH THE DRESS - PART 5 (NAPLES, FLORIDA CHILDREN'S PHOTOGRAPHER)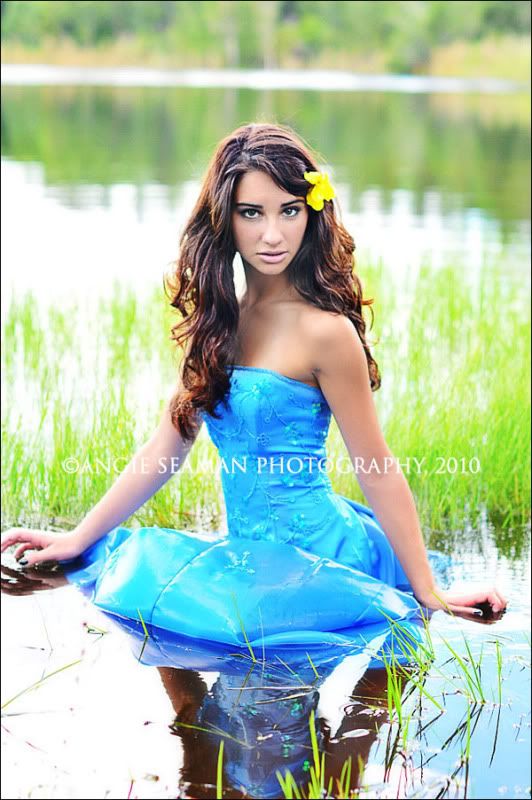 Many of you might remember this beautiful girl from one of my sunset portrait shoots on the beach

back in April

of this year. I fell in love with her look at that shoot and love her even more so now. Miss "M" was part of the trash the dress event as she wore her prom dress for the day. The blue of his dress really just radiates her beauty even that much more. It is a great color on her and goes wonderfully with her hair and skin tone.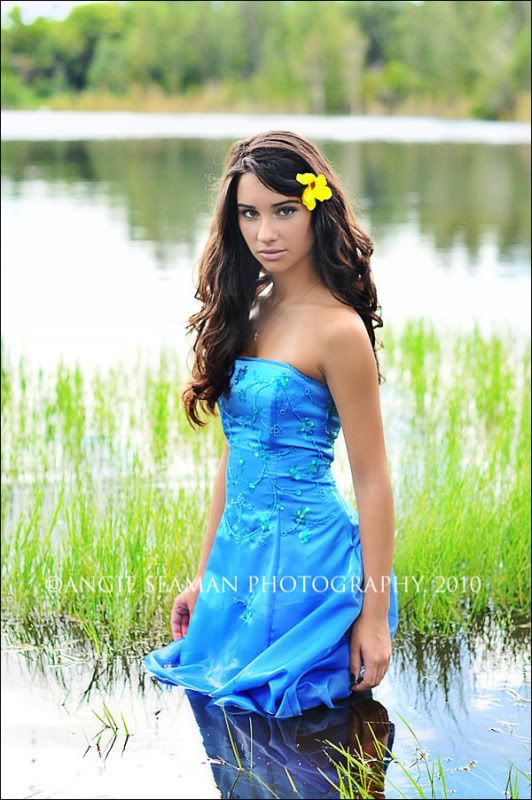 Miss "M" is just a teenager but she has the maturity level of an adult. She too, climbed right into this swamp water for this shoot with no issues whatsoever. Brave girl. Very, very, brave.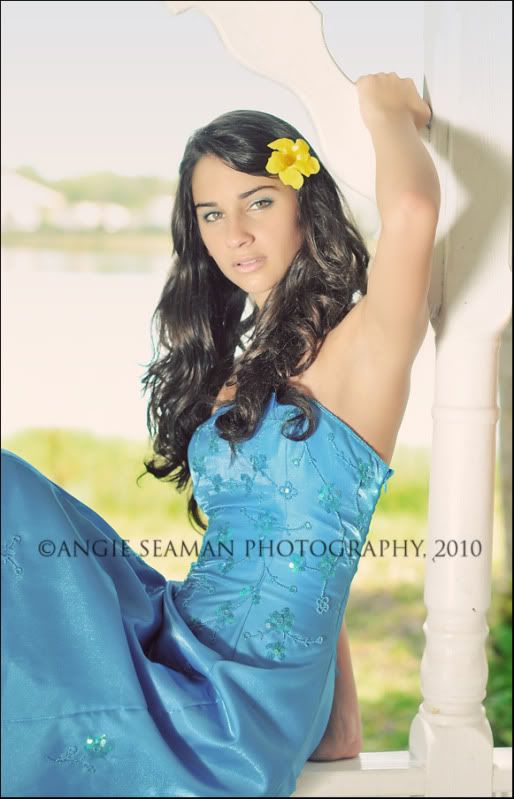 Her look is one that is a force to be reckoned with. She looks like she should be on the cover of Vogue magazine or something. Stunning girl. Absolutely stunning!
There were three other young girls who participated in the prom event as well so I snapped this shot of the three of them while out in the water. The gal wearing the ivory dress is the one who ended up with the HUGE water spider on her dress while photographing a different image that day. Ewwwww! All three girls were beautiful and exuded total confidence while out in that murky water.
I'm so blessed to have had the opportunity to work with miss "M" twice now and hope that one day our paths will cross yet again. Thank you to her and her family for allowing me to photograph her during this shoot. I had a ball! Another shout out to Michele Galuppo for the magnificent hair on miss "M" for this event. You can find Michele for your wedding style needs by going to her website

HERE

.
I'm off to lunch with a FAB girlfriend of mine here in Naples. Hoping everyone has a safe and fun Labor Day weekend. Until part 6...
Much love, Angie
Labels: Naples Children's photographer, Trash the dress photography, Weddingstylesbymichele