TRASH THE DRESS - PART 3 (NAPLES, FLORIDA PHOTOGRAPHER)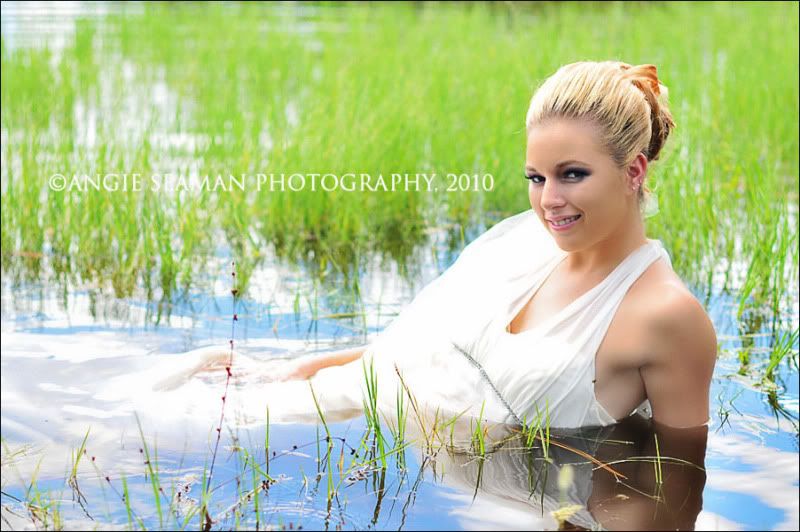 If I would've had a photographer look at me and say "OK, now it's time to get dirty - let's head into the swamp pond," you would've seen me take off running like a bat out of hell. No joke! However, this bride was ready for what was dished out to her. She climbed into that muddy swamp - alligator/snake/fish pond - like it was just another tub of bath water she was climbing into. As her feet hit the squishy mud, I never heard a "I can't do this! or OH gross!" Nothing. She just walked right into it and then worked these images like a PRO!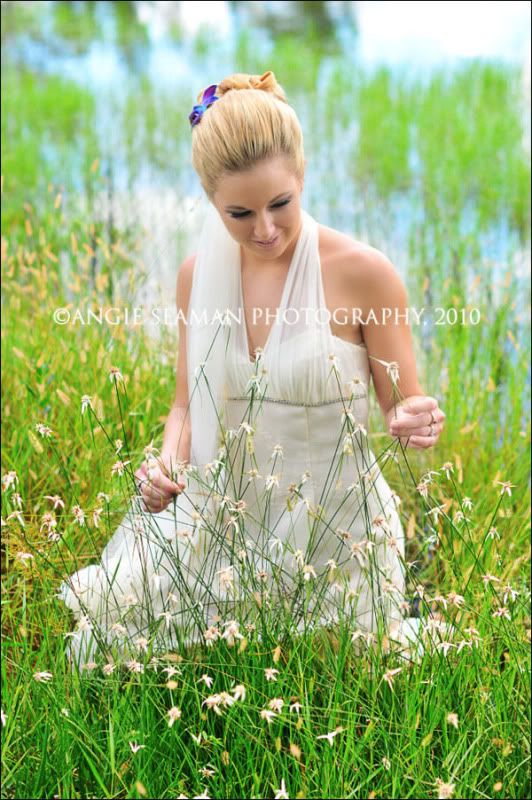 Many of you have emailed me or posted on facebook regarding how scared you were for these brides being in this environment. Trust me...no one was more scared for them than me. Ha ha! I had my eye out the entire time for anything that even so much as moved a millimeter within that water. Aside from the baby tadpoles and the one gigantic water spider that was on one of the brides at the end, all went down without any trip ups.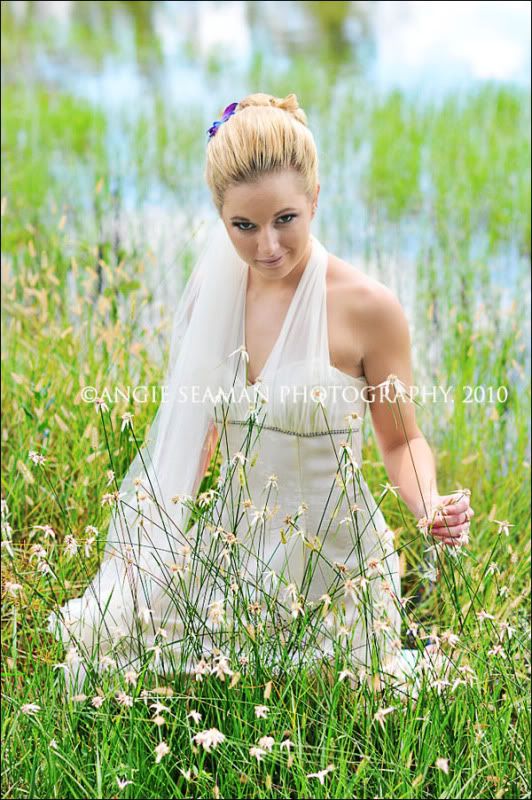 Mrs. C's make-up was done by Gabby Verderamo from Salon International here in Naples, Florida. Another awesome make-up artist, clearly! And her hair was done by Daniel at Salon International as well. Such great talents!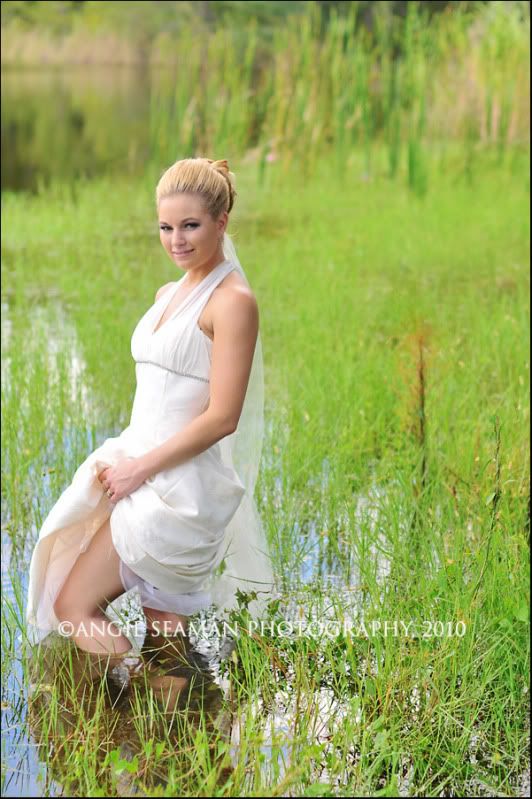 I am still amazed at how these make-up artists and the hair stylists got these brides to look so great after 3-4 hours in the hot Florida sun. Their make-up never ran, their hair never faltered. The rest of us present on location however, looked like a crew of fireman had just hosed us down from head to toe. Literally! There is something to be said for the work these creative masters did with hair and make-up during these sessions.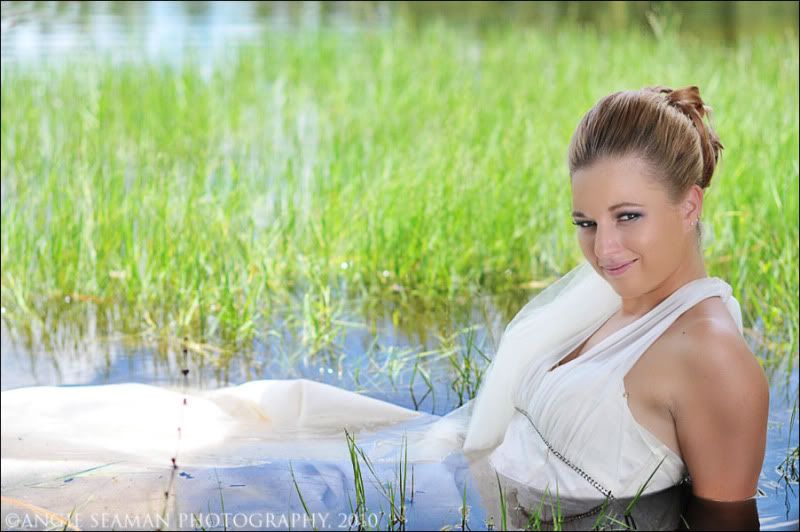 Another big thank you (again) to my Naples Photography girlfriends for holding my reflector over Mrs. C's head in some of these images as I captured the shots. I couldn't have done it without you Megan and Jennifer. You girls ROCK!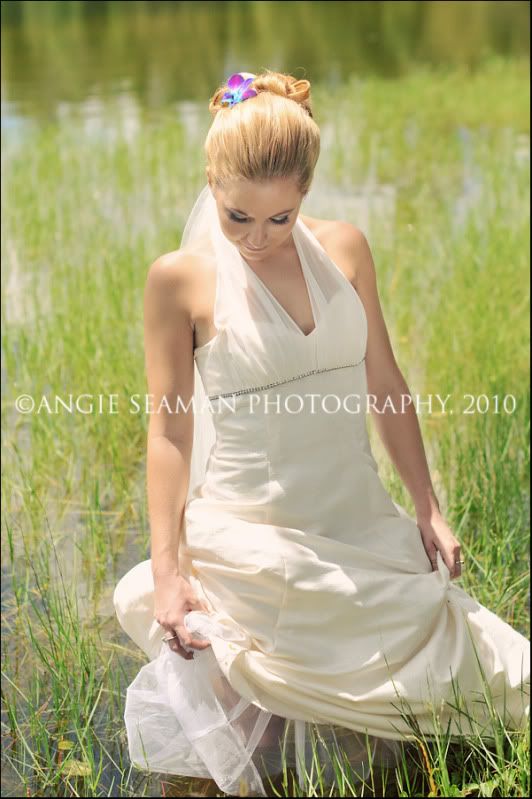 On a side note, my last set of photography classes that I'll be teaching for this year are up on my website and ready for registration if any of you are interested. The last beginner photography class of the year begins October 4 and runs for 4 weeks. If you have ever wanted to learn how to use your camera, what all of the functions, bells and whistles are about as well as learn the basics to taking better photographs, this class is definitely for you. I'm also offering one more photoshop post processing class on October 13th. This is the class where you watch me work LIVE on images straight out of the camera. We take those images from point A to point B in the post processing editing stage. If you are new to photoshop or have photoshop elements and would like to learn beginner editing basics, jump in on this class with us. There are only 10 seats available for it. Seats are going fast in both classes because everyone knows they are the last ones I'll be offering until next year due to my up and coming maternity leave. YAY! 26 weeks this week - only 13 more weeks to go before baby Seaman arrives via c-section on December 2nd. Can you tell that I'm excited? LOL!
So...if you are interested in any of the above classes or even some one on one LIVE photoshop training that is conducted privately between you and I via computer, click HERE for more details or to sign up. If you reside in Florida and would like to spend a mentoring day with me one on one, I offer private training for photography, cameras, and editing during my mentor sessions. There are plenty of options for everyones needs. I'd love to have you join me in any of my classes for last half of this year. Until tomorrows part 4 - "Trash the Dress" post - enjoy your hump day.
Blessings, Angie
Labels: Angie Seaman Photography, Angie Seaman photography class, Beginner photography classes, Florida, hair by Daniel, make-up by Gabby Verderamo, Naples, Salon International, Trash the dress photography