HAPPY 24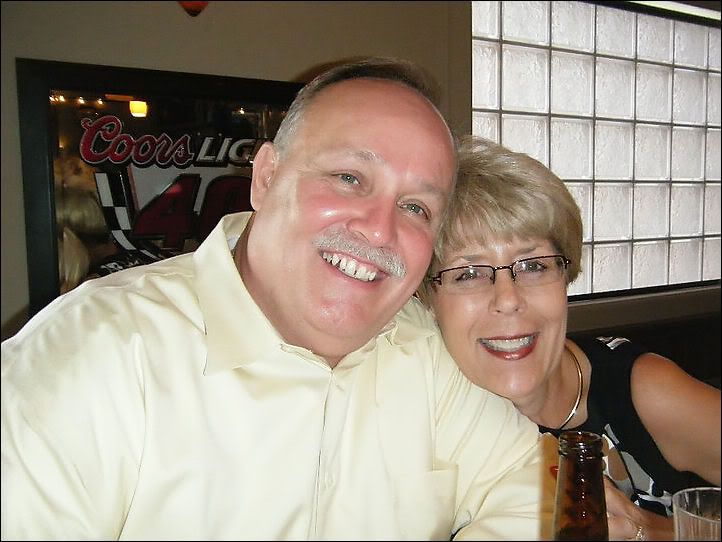 I "lifted" this photo right off facebook - off one of my Dad's friends pages. As many of you already know, this is my Dad and step-mom Cathy. Someone took this picture of them at a wedding they attended last weekend. The picture was tagged to me on facebook by their friend and I loved it so much that I wanted to steal it and use it here on my blog. So I did. :)
I wanted to take a moment today and wish them a Happy 24 year anniversary. It's so hard to believe that they've been married for 24 years. It seems like just yesterday when I was a little girl and their wedding was taking place. Amazing how quickly the time goes.
Not only did I want to wish them a Happy Anniversary but I wanted to thank them for being my solid ground all these years. For being my rock when I needed them. For being such a great marital example to me as I've grown up and become a married adult myself. Thank you Dad and Cathy for giving me stability in one area of my life where it was most important. I know I've said it before but I'll say it again - thank you for showing me how marriage is done "right." It is in your relationship that I find safety when everything else around me seems so dangerous or rocky. Thank you for being such a superb example to me all of these years. Not only that but thank you for being such great parents to me and such amazing grandparents to my children. We love you dearly and can't wait to have you hear in Naples with us come December 1st.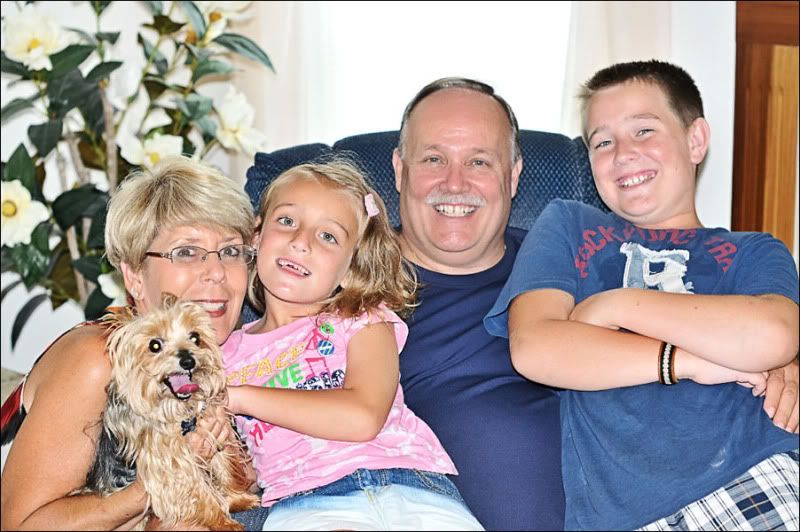 I also can't wait to see "baby Seaman" in both of your arms come December 2nd. It will be great to be able to add him to pictures with you guys just like the one above.
Dad and Cathy, I love you so very much. Happy Happy Happy 24 year anniversary. I'm so very proud to call you two my parents.
Love your buckethead daughter.... :) Ang
Labels: Dad and Cathy, Happy 24 year anniversary