BALANCING THE NERVES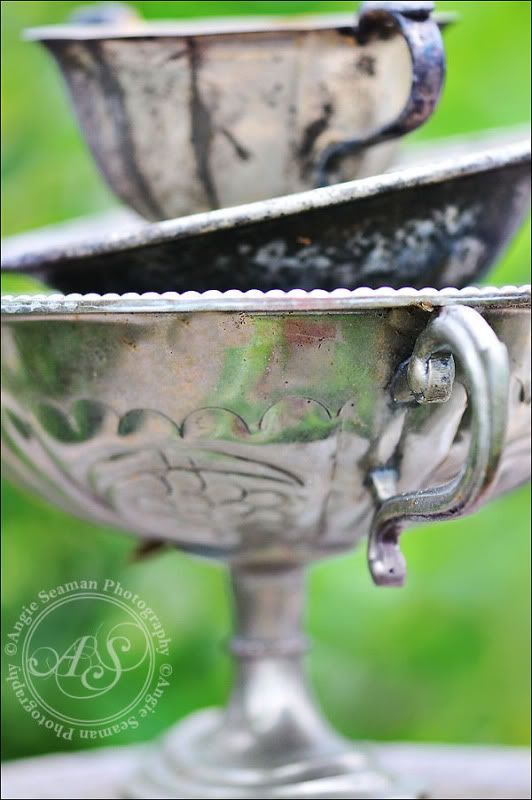 I walked into the labor and delivery section of the hospital this morning toting tons of paperwork with me. The front desk security card took my drivers license, photo copied it, and then made me pose in front of a camera for a photo id too. Needless to say, they aren't messing around when it comes to those coming and going in the maternity/delivery area. I love the extra security considering how I'll be delivering there in 11 more weeks myself.
Security directed me upstairs to the labor and delivery floor for my scheduled appointment. I was there today for my pre-registration for my epidural this time. I had to go pre-register for the hospital stay a couple of weeks back but this time I was being directed to labor and delivery for the anesthesia portion of my stay. Apparently now days they want everything done and ready to go prior to your arrival when it comes to the delivery. I mosey-ed my way down the postpartum hallway in an attempt to find the office I was supposed to go to for my pre-registration appointment. As I passed each postpartum room, my knees got more and more weak. The smell of the hospital suddenly sent a massive amount of memories flooding back. I kept thinking to myself..."I can't believe I'm about to do this again. I just can't believe it." I continued to try and put one foot in front of the other while making my way to the epidural consult office. With each step, the nervous jitters set in more and more. I don't know that I'd call it "fear" necessarily but more like a huge bound up ball of emotions that has been building over the past 7 months. All of a sudden it hit me like a ton of bricks that I'm like seventy odd days away from delivering our little boy via my 3rd c-section. I'm so very excited to meet our son but the whole thought of the c-section, the surgery, the aftermath for the 24-48 hours following, and just the recovery in general is just crippling me today. I don't remember feeling so jittery with my other two c-sections but then again, one of those was 7 years ago and the other being 11.5 years ago. I've done some sleeping since then and I'm sure I've successfully blocked out the memories of being scared and nervous since then.
The postpartum floor was immaculate, very nice, and had extremely spacious rooms. I was pleasantly surprised. I'm not quite sure why I thought it would be any different but I'm glad to have been able to view everything ahead of time. During my pre-registration consult for the epidural, they of course go over everything leading up to the surgery and during/after the surgery as well. I even had to watch some video explaining the process of administering anesthesia and the worst case scenarios of what could happen when doing so. I felt like they could have left all the negatives out and I would've been just fine not knowing or not remembering the risks involved. Between the anxiety of the surgery, knowing I'll be away from my other two children for three full nights before being released from the hospital, and just the unknowns all together, I was a nervous wreck by the time I left the hospital appointment this morning. I got back in my car and realized that I needed to take a few deep breaths and figure out a way to balance my nerves and stabilize my emotions again. My heart was beating out of my chest. Of course my first thought is to always pray for peace. And so I did.

I'm quite sure these bouts of nervousness will come and go again as I approach these last 11 weeks. I see my OB tomorrow for my 7 month check-up and to seal the date in stone for my c-section (which they tentatively have set for Dec. 2nd). After that appointment, I start going to more frequent OB appointments. Rather than every 4 weeks, it goes to every 3 weeks. Then every two. And before you know it, you are going once a week right up until your delivery. When they start making you come more frequently like that, you know your delivery date is within reach. The next 2 to 2.5 months are going to be a complete whirl wind. We have friends and family coming in from out of town to visit, lots of things to tackle before the little mans arrival, my photography classes to organize and teach, sessions to fulfill, sessions to edit, and so forth. Again, I'm practicing how to balance my nerves when it comes to all that I know needs to be done in the next two months. On December 1st, my parents are set to arrive for two weeks to help us take care of the new little one as well as just help out with the normal day to day bus and school routines with Kenidi and Brennen following my surgery. Brent's Mom, Debbie, will be come into town the same day my parents are leaving. She'll be here for a week following after that. So...we should have plenty of help between them as well as my own Mom up until the Christmas holiday. I have high hopes of getting my Christmas shopping done during the month of November so I don't have to worry about it once the baby arrives. I'm so thankful for supportive and loving family members who are taking time out of their busy schedules and time off work to come stay with us. We couldn't do it without them. I'm sure of it!

As I sit here and type, baby Seaman is kicking so strongly that it is visible on the outside of my "buddha belly" and shirt. I'm always amazed at just how powerful they become in the third trimester like this. I wonder if my anxiety and nervous jitters play any part in how active he is today. I wonder if he senses my excitement yet my nervous-ness. I do know one thing for sure. For someone who wasn't planning or expecting this pregnancy by any means, I'm madly and deeply in love with this child & I cannot wait for the next 11 weeks to zoom by so that we can meet - eye to eye - face to face - in person. I can't wait to introduce him to his brother and sister. I can't wait to see my parents holding him in their arms as they've done with my other two babies. I can't wait to show him what it feels like to sugar his toes in the sand for the first time or to see the big vast ocean with his own eyes for the first time beings that he resides only 5 minutes from it. There are so many things I can't wait for. So many things I never planned for - never had in my deck of cards - but now am eagerly awaiting. Thanks to God's unexpected blessings, our Christmas this year will be epic - no doubt. Grand in every sense of the word. Even with all of the nervous emotions, I realize that this "surprise" baby was in God's master plan. Therefore, I will continue to pray that God keeps him safe, watches over the remainder of my pregnancy, and blesses us with a very happy and healthy delivery come December.

I'm headed out the door now to go pick Brennen up from his weight lifting club that he does after school twice a week. Kenidi just got off the bus so our evening routine is beginning. Back to balancing the nerves. :) Thank goodness for God and his ability to provide me the peace I need as this next chapter in our book unfolds. Much love, Angie
Labels: balancing the nerves, c-section, pregnancy