URBAN GRUNGE SESSION - INDIANAPOLIS CHILDREN'S PHOTOGRAPHER, NAPLES FLORIDA CHILDREN'S PHOTOGRAPHER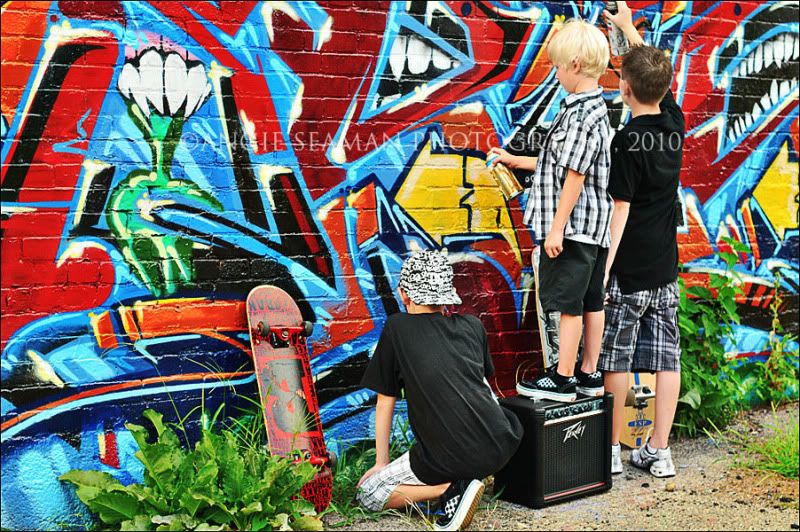 I had the privilege of photographing 3 adorable little boys last week while I was in Indy. We used the graffiti buildings my Dad and I found as their backdrop. I was craving an urban grunge shoot while home beings that I don't get that opportunity here in Naples due to the clean, modern, and new environments here in the SWFL area. There are a couple of hundred shots from this shoot so it was very difficult to narrow down the sneak peek shots. However, here are a grouping of my favs from that evening.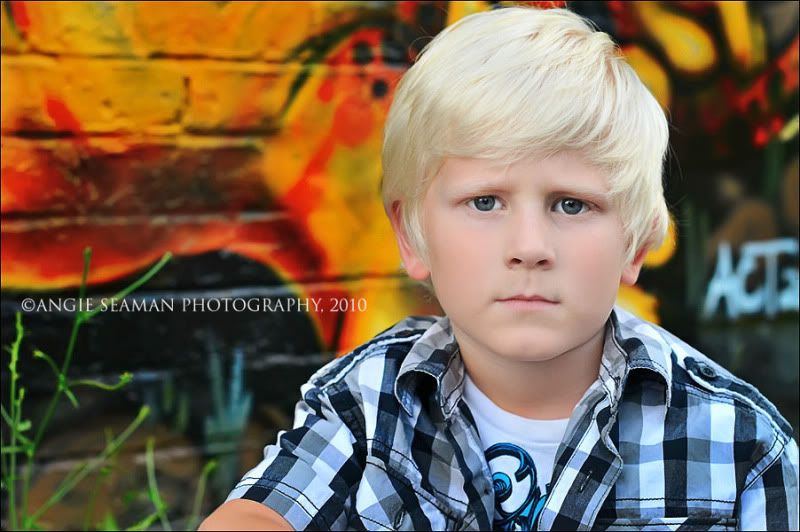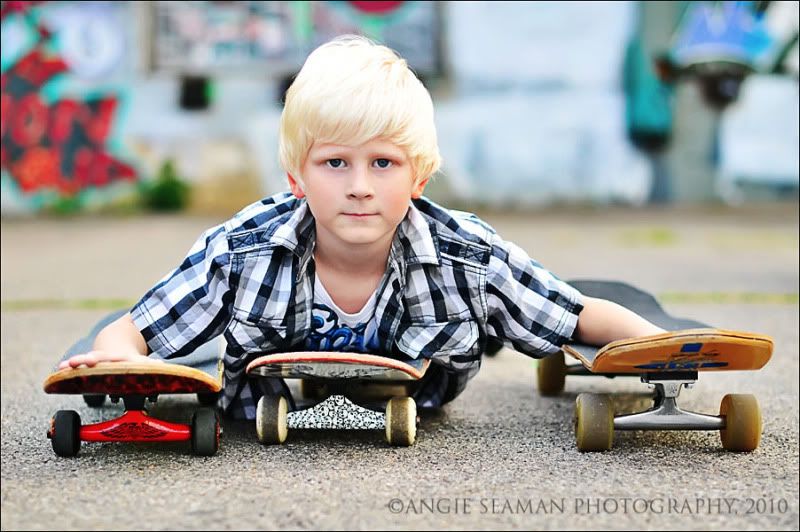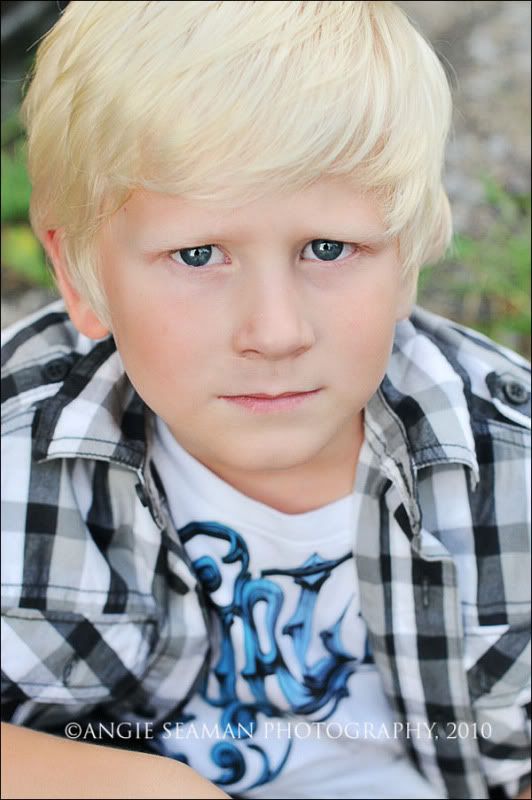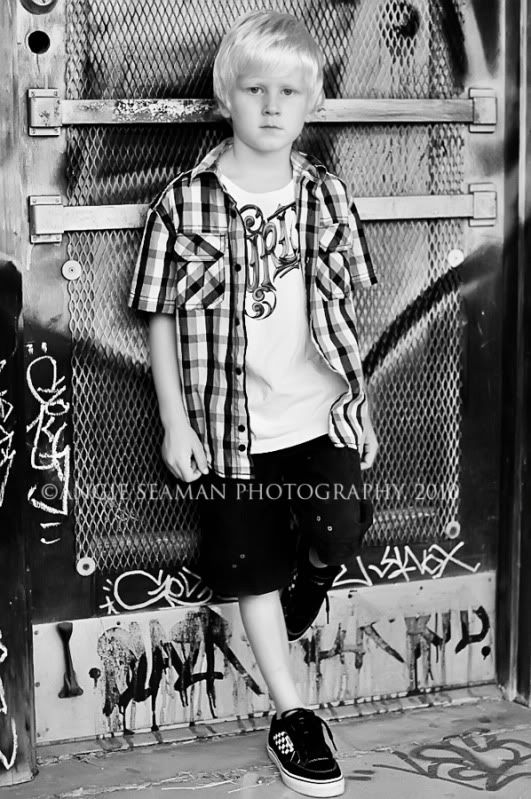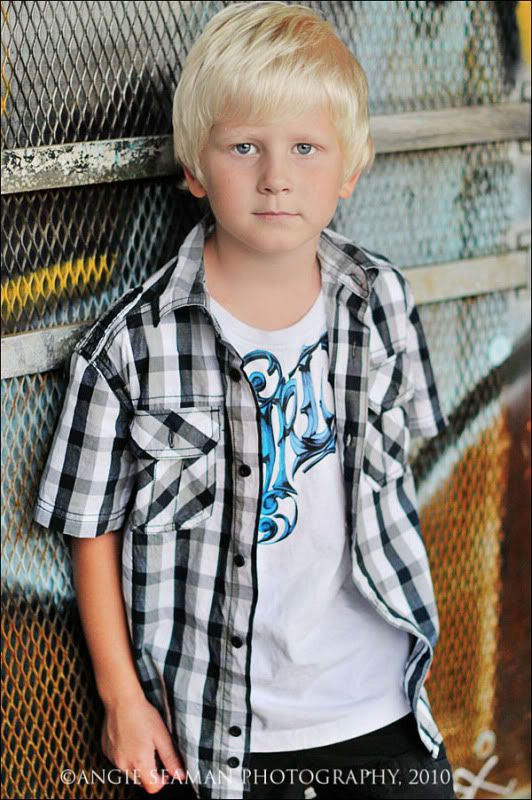 The above blondie made my job very easy. Although I didn't get many full blown smiles from him, he is clearly very photogenic and doesn't take a bad photo. Such a cutie!
Here are some shots of his awesome older brothers...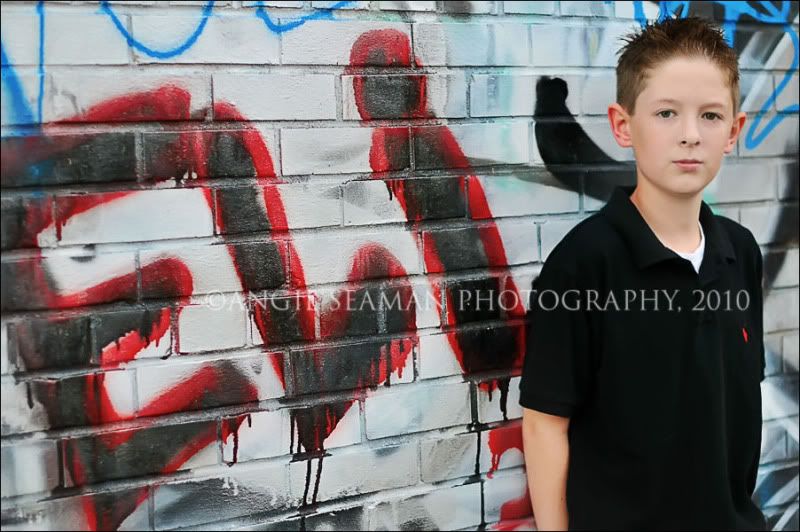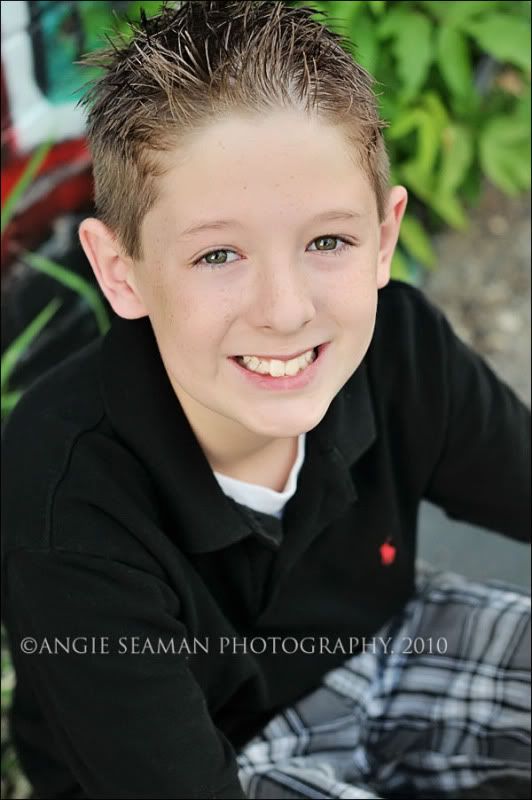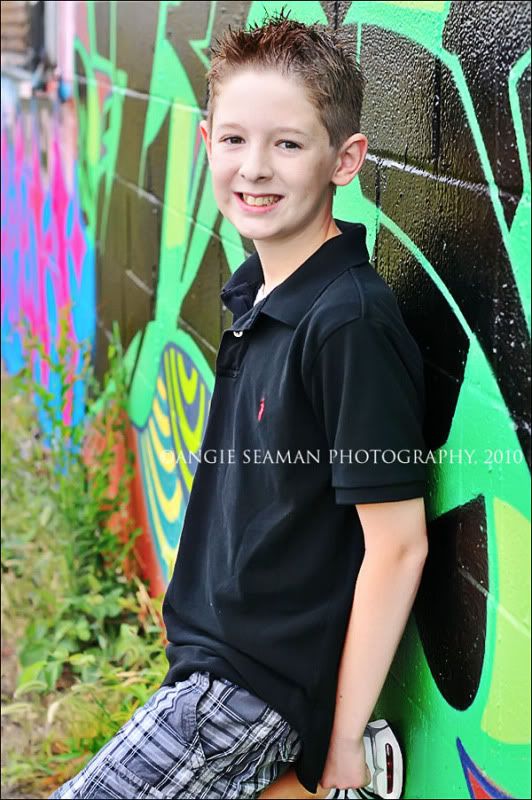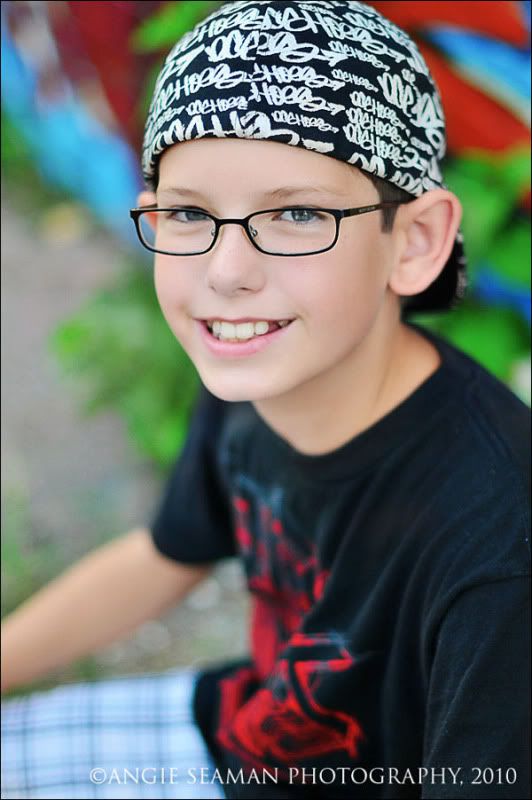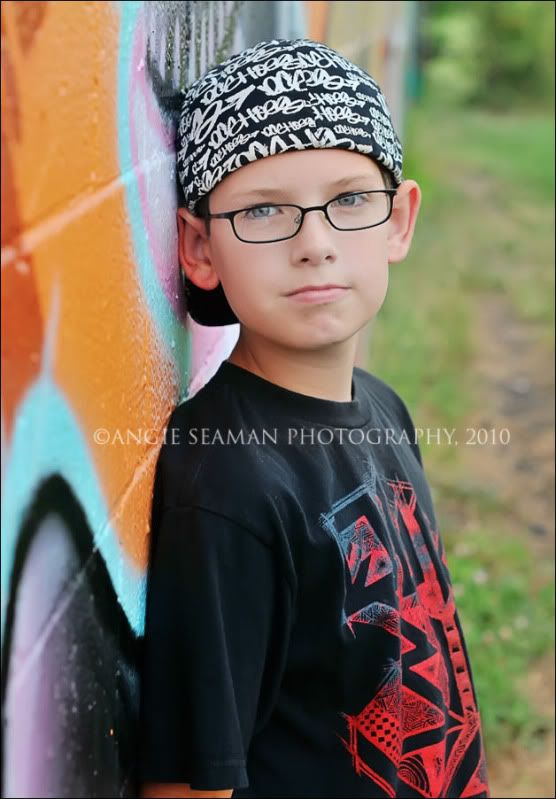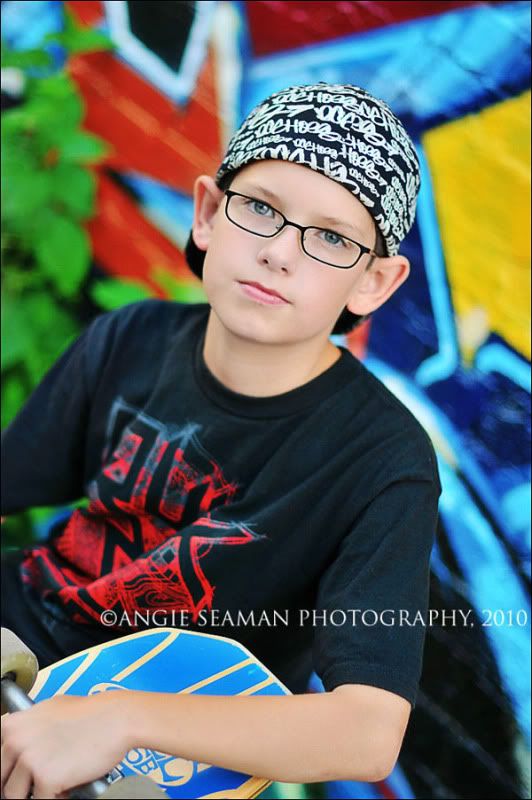 Needless to say, I had a ball photographing these boys. My hubby and Brennen came along for this shoot with their Mom and I to play security and photography assistants for us. We weren't in a great part of town and were definitely glad that we had Brent there as a male figure to help us feel more safe during the two hours that we traipsed around the ins and outs of these old buildings in this run down neighborhood. With the amount of locals that passed us though, no one ever bothered us or even came close to acting as though they would. It was a perfect location and I couldn't have had better clients to ROCK out this backdrop.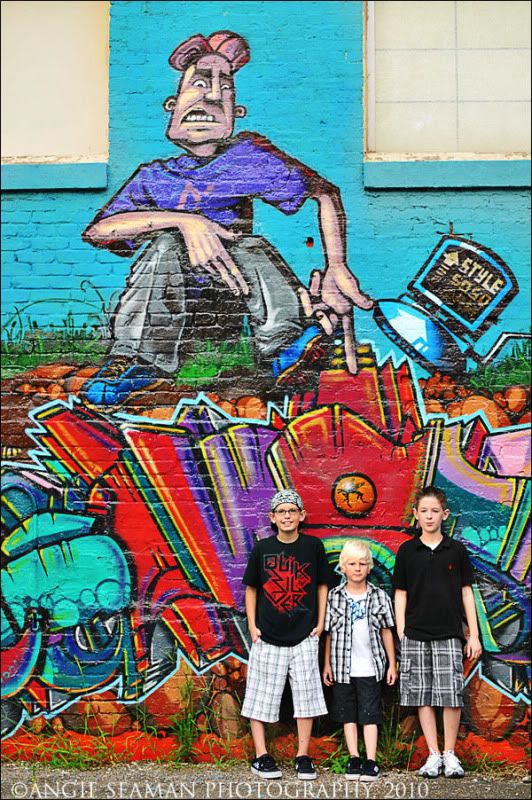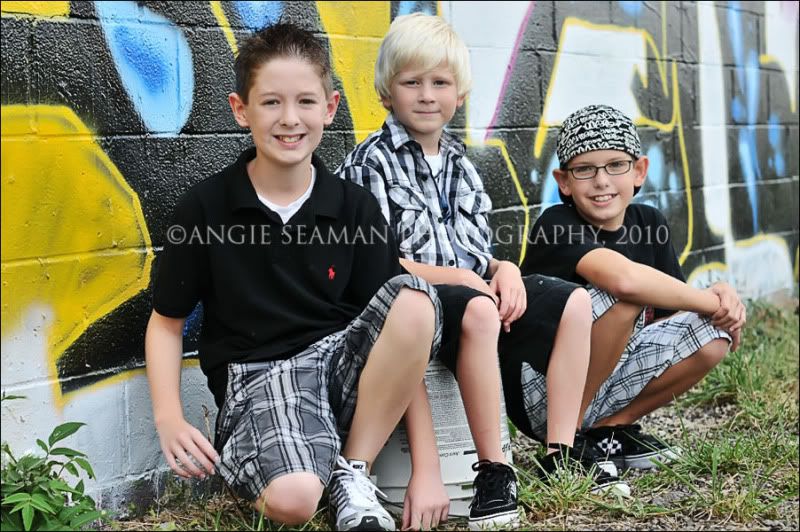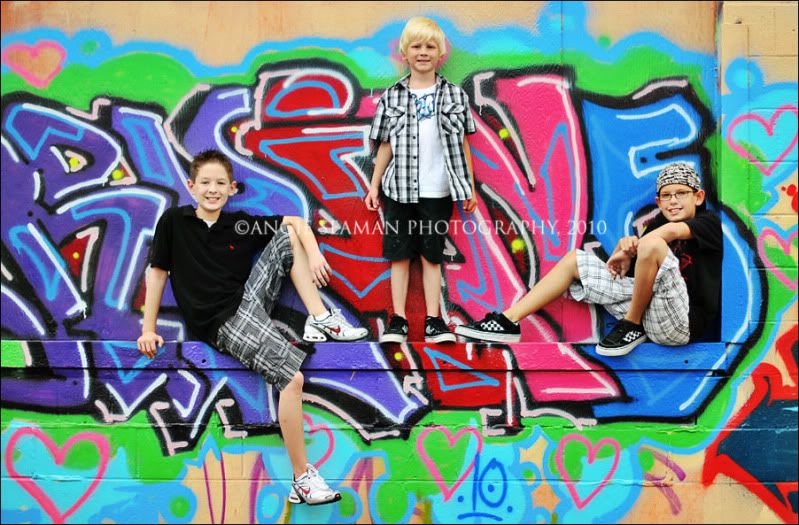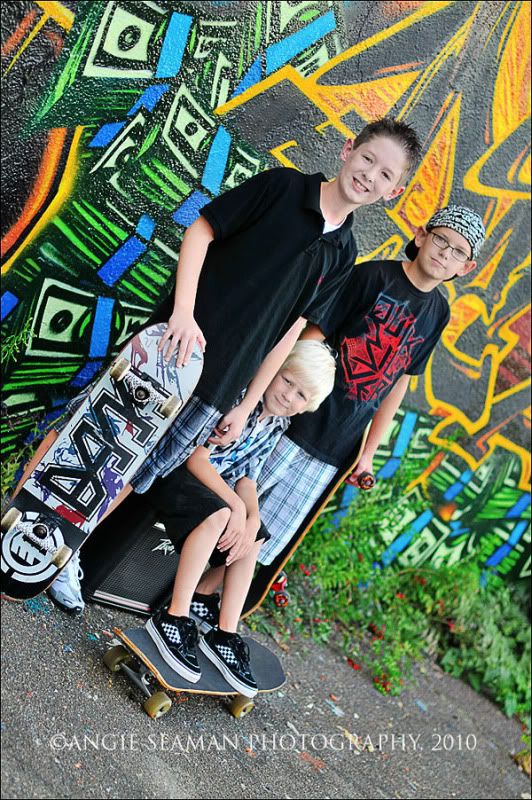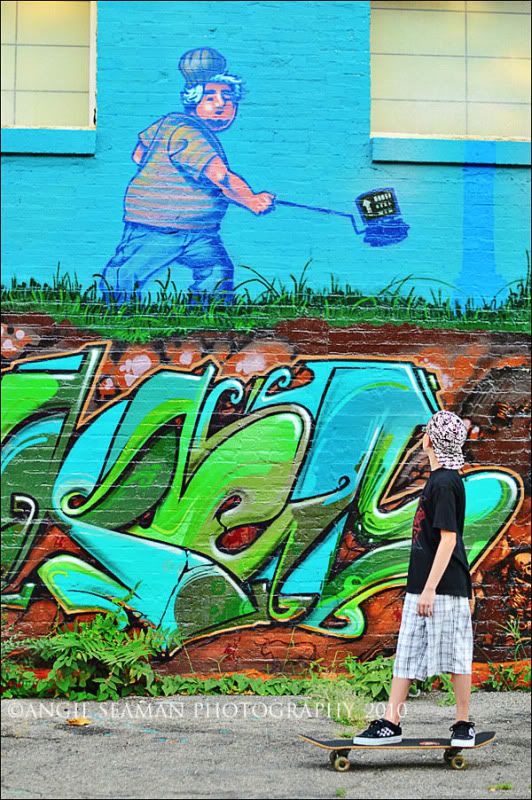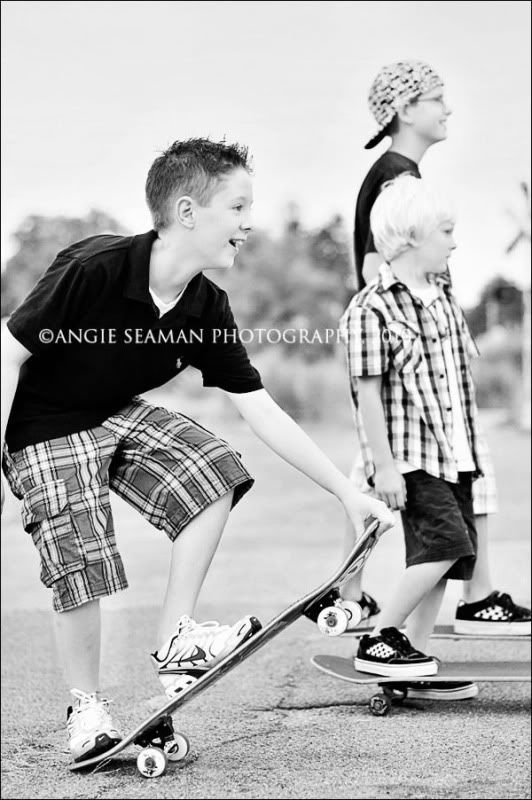 If you reside in the Indiana area or in the Southwest Florida area and would like to schedule a future shoot with me, I'd love to work with you and your family. Whether you are after a family beach session or an urban grunge session, we will make it happen. I'm still taking appointments up thru the beginning of December for as long as I can or until Baby Seaman decides to make his appearance. Right now they have my delivery date tentatively set as December 2nd. It will be set in stone at next months appointment. Therefore, my goal is to work right up until that date - God willing. The doc reminded me yesterday at my 6 month appointment that I only have 15 weeks to go. Only! LOL! I can't complain though, it seems to be flying by. I hesitate to say that out loud in fear that I'll jinx us and slow things down but this pregnancy really truly is cruising along. Now, if we could just decide on his name, all would be well in the universe. Wink wink! :0) For now though, I'm going to keep shooting and keep working. So email me or give me a call directly should you like to book a session with me. Thanks again to the three "E" boys for being such natural rock stars during our time together. I can't wait to order some more sample wall canvases using their images.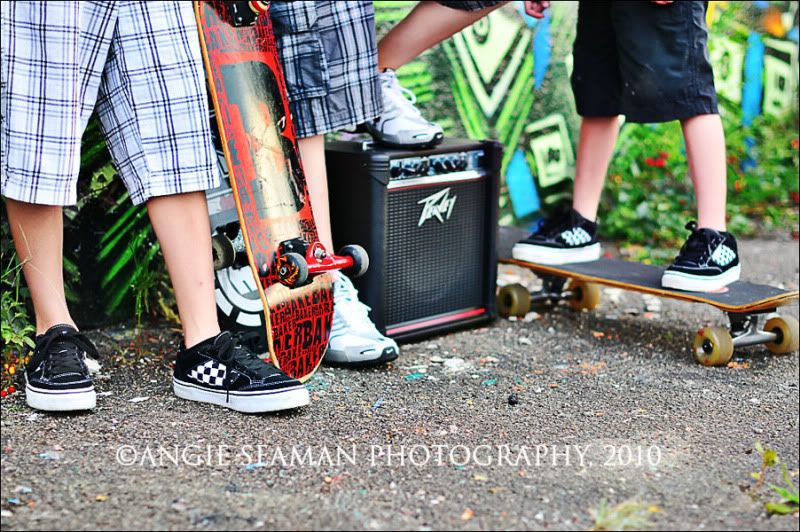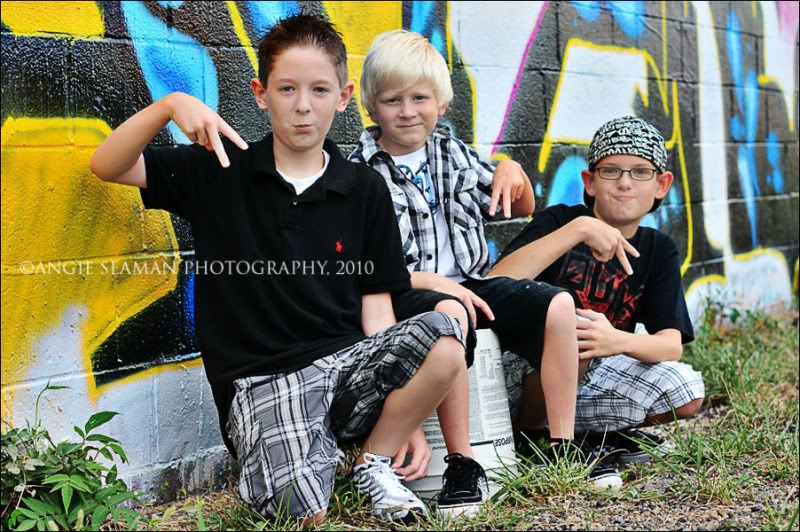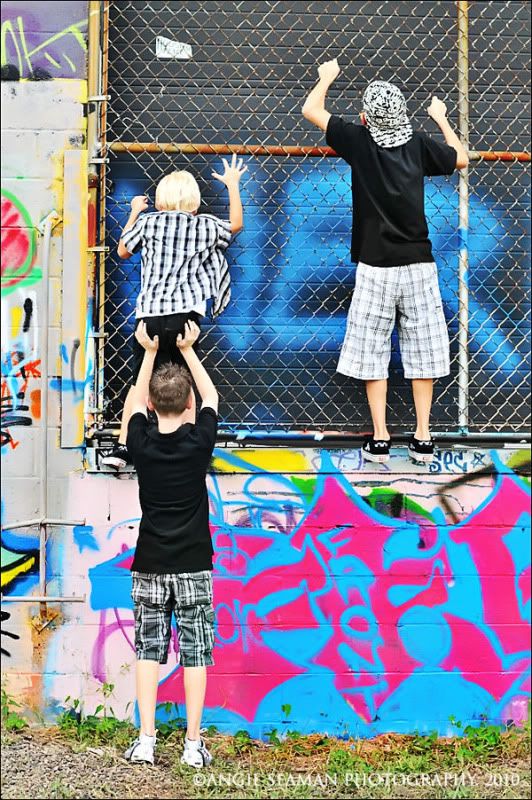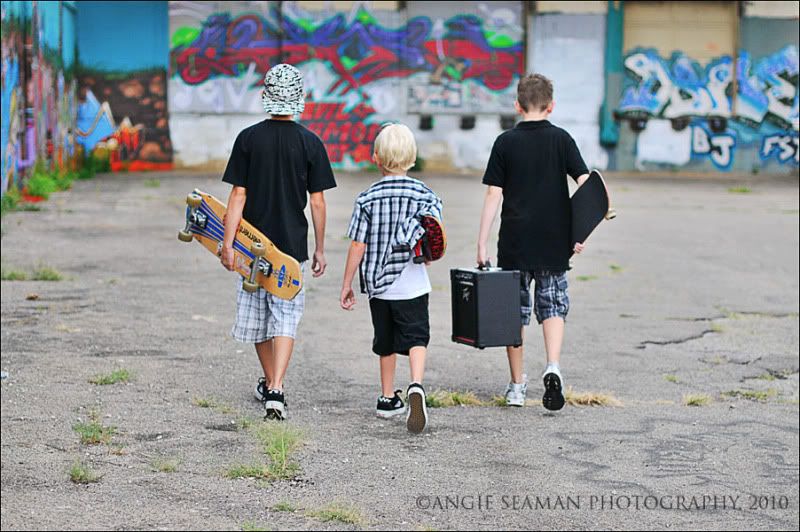 Much love, Angie
Labels: graffiti buildings, graffiti wall, Indianapolis Children's Photographer, Naples Florida Children's photographer, the 3 "E" boys, urban grunge session