TUESDAY CATCH UP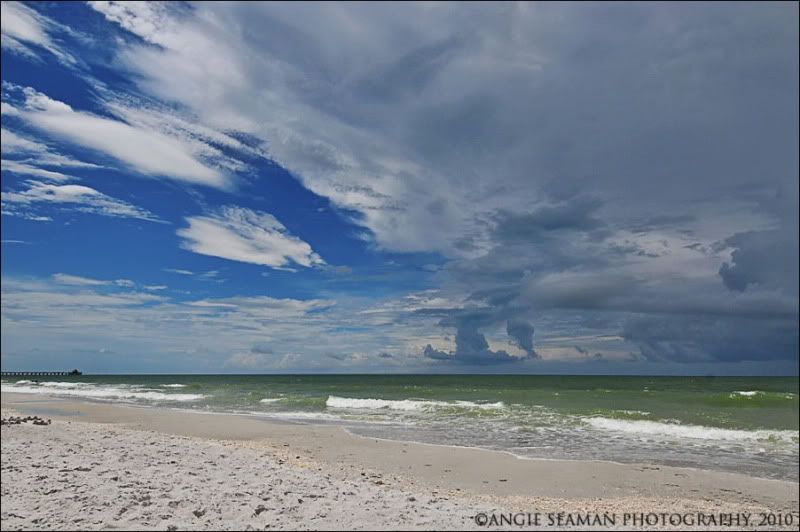 Hello from Naples. I know it's been a week since my last blog post. I'm so very sorry for that. Between just getting back from our trip home to Indiana, unpacking, school shopping, my beginner photography class that I'm currently teaching as well as the new beginner photoshop class I offered LIVE last week for the first time, I've been s-w-a-m-p-e-d!!! We did get the kids back off to school yesterday and everything went off without a hitch. It was a smooth process and I couldn't have been more pleased. Brennen started the middle school and Kenidi returned to her same school but is now in the 2nd grade with a new teacher whom we love. Today is their 2nd day at school and I'm again anxious for them to get home so that I can ask how well their day went. In the meantime, I've been trying to catch up on recent photography sessions that need post edited as well as the stacks and stacks of school paperwork that need filled out and sent back for the new year. It's crazy how much junk we as parents have to complete at the start of the new year, isn't it? WHEW! My hand is tired from writing it all out. Over and over and over again mind you.
With that said, we spent Sunday on the beach, together as a family, celebrating the last full day of Summer break. While there, the clouds began to roll in and I busted out my camera to capture the drama. You guys know how much I love a good storm at the beach. Thankfully we got plenty of sunshine in before the downpour but I couldn't bare to leave without a "storm view" from behind the lens...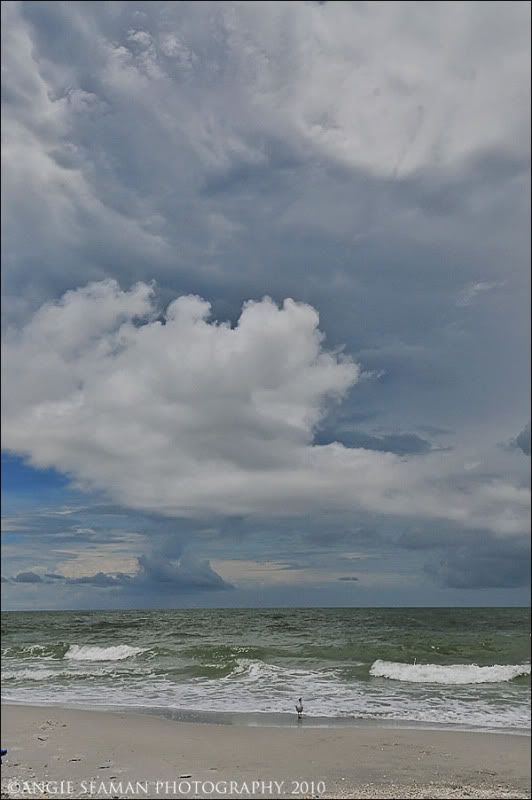 Those few hours on the beach with Brent and the kids helped me to regroup - yes, even with Kenidi's dive bombing attempts out in the sea. LOL! Thank goodness Brent was out there to wrangle her in when it was time to go. And as always, she repeated her exit tantrum to the fullest extent. We just expect her melt downs when leaving the beach as part of the process now. It's a given!
Speaking of Kenidi...here is a quick impromptu shot I took in the driveway on their first morning back to school yesterday. This is how Kenidi felt about going back to school...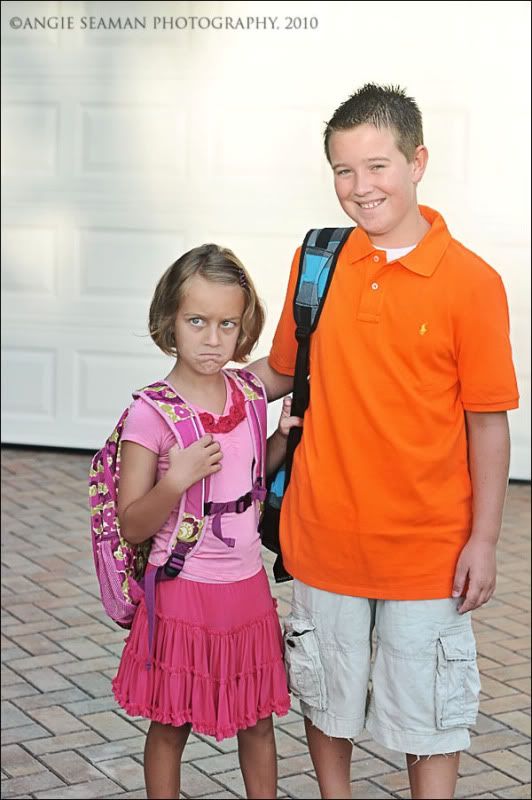 I don't know what was worse, her facial expression or the hack job she got when going for a hair cut at the local kids salon here in Naples. Needless to say, we won't be going back there ever again. Mama went preggo psycho on the hair dresser due to her lack of patience, her roughness when dealing with Kenidi, not listening to me when I said "Keep the length - just trim/clean up the angled bob," and also because of the lack of air conditioning in their salon that afternoon. Oh yes baby it was H-O-T and I don't do hot and pregnant well at all. By the time we were done there, I stopped her in mid cut and said, "That will be enough - I'll just take her to my gal and have her fix this." No...I was not a happy camper whatsoever. Due to that experience, Kenidi's beautiful shoulder length hair is now up to her chin. Grrr~!
Brennen has to wear a uniform dress code this year in 6th grade. That consists of solid colored polos and tan cargo shorts. Borrrrinnnggg! However, it did save us some fights in the war of the wardrobe with him this year. That's a good thing! Kenidi's school gets to wear what they want. Thankfully she wears what I put on her with no push back. :0)
As the next week or two plays out, I'll be working on new photography sessions (including a really fun "Trash the Dress" session this weekend) now that we are back in Naples as well as promoting more of my upcoming photography classes one more time before the baby arrives. Included in that schedule is my goal to get to the sewing store and find some new patterns & fabrics. Yeap, you read that right. I'm all of a sudden itching to start designing again so my sewing employee/dear friend, Karen, and I will be pumping out some of my new AGD boutique designs here very soon. Within that new line, a string of boys items. Now that I'm pregnant with another boy and can't find squat in the stores that reflects my need for that out of the box, funky, grunge style for our new little son to be, I'm planning to offer some new boys designs too. Stay tuned. We are going to rock out those new designs for girls and boys and will hopefully be getting some of them listed in the next month or two. Fun times!
So...as you can see...lots going on around here lately. Now that I'm back home and in a routine with the kids in school again though, my goal is to get back on a regular blogging schedule too. The Summer off kind of attacked my blogging routines with a vengeance. I'm working on fixing that. I promise. Thanks for all of your patience and continued support in the meantime. My readers are da' bomb! :0)
Much love, Angie
Labels: beach pictures, Beginner photography classes, beginner photoshop classes, Florida, Naples, randomness