THE B-STER (NAPLES, FLORIDA CHILDREN'S PHOTOGRAPHER)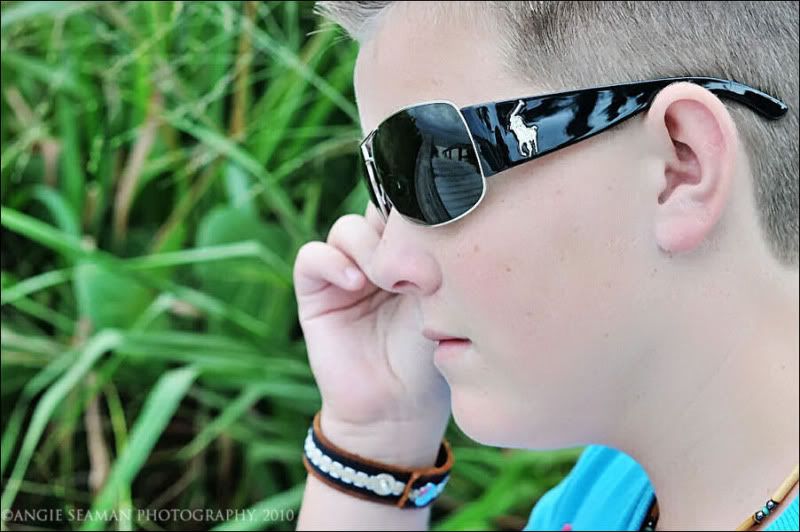 I've found that one of my favorite things to do since living down the street from the beach is to go right before or right after a big thunder storm. There is just something about the sky and the clouds over top of the ocean as a storm is rolling in that makes you realize just how powerful Mother Nature really is. Storms are way different here than they are in Indiana. A storm rolling in off the ocean is a force to be reckoned with and there is something so intriguing about it. We made an impromptu stop down at the beach yesterday and I was able to snap some shots of Brennen on the fly. As you can see in the lenses of his sunglasses above, the storm clouds were incredible and had just down poured in the hour or so prior to our arrival. Great timing.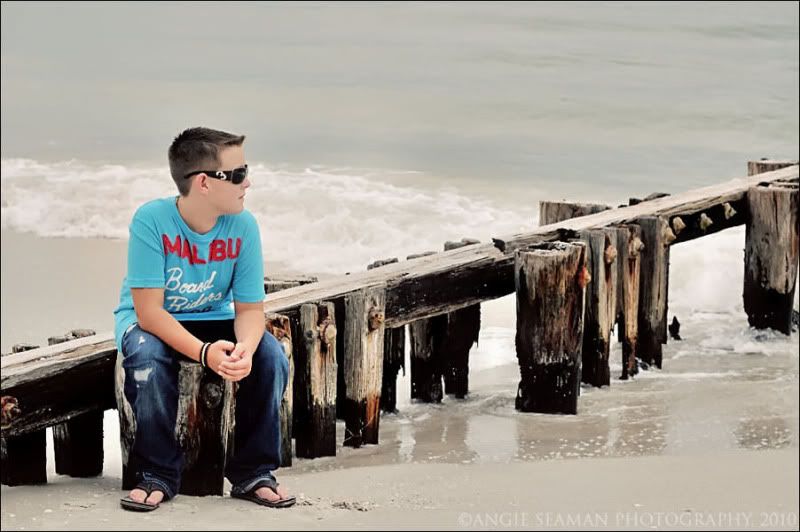 I look at this shot above and can't get over how big he looks here. Each time I photograph him, there is always one photo that seems to stand out and help remind me of how quickly he is growing up. This time, it was this capture above. I swear he looks 16 here.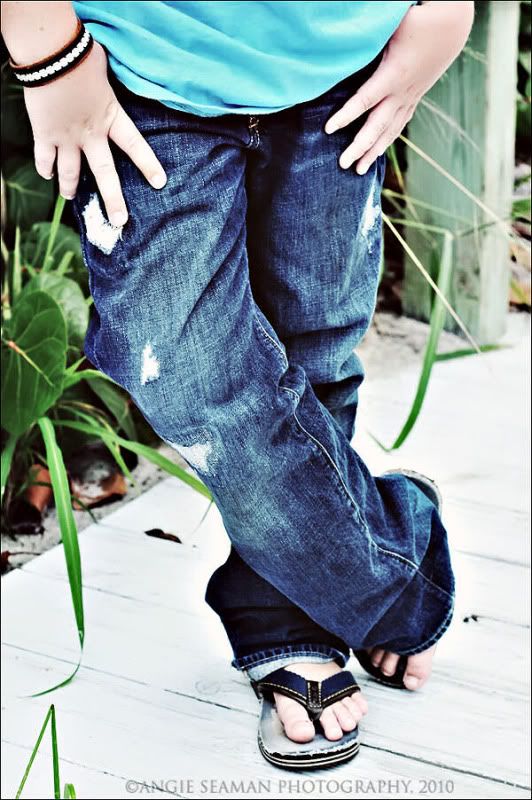 I have an obsession with feet/shoe shots. Of course you guys already knew that though. Why does he have on jeans? Who knows. I tease him and say, "Are you forgetting that we live in a 100 degree climate now?" I guess he is like his mom in that aspect. He loves a good pair of beat up jeans and some flip flops. Well, the flip flops are still out for debate with him. LOL!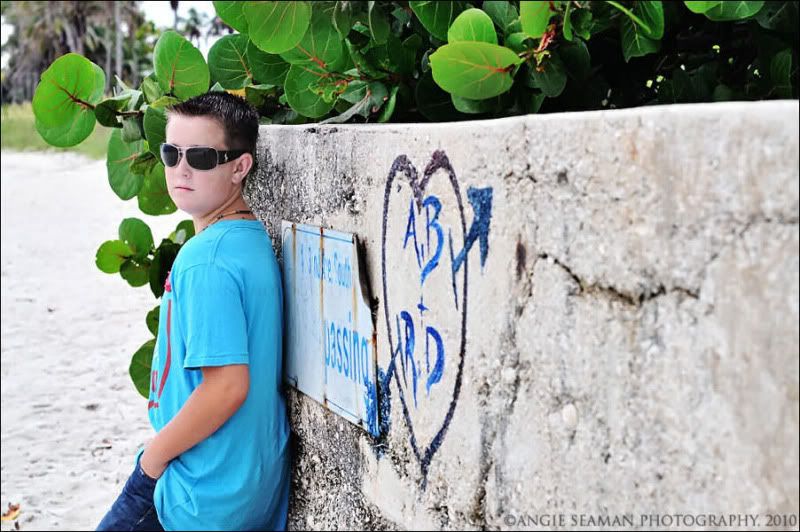 We went to "secret beach" when I took these yesterday. Oddly enough, I found some graffiti on a sea wall right by where we were shooting. Graffiti in Naples??? SHOCKER! Truly! I directed Brennen over to the wall with the writings. He wasn't too keen about it initially but he eventually caved.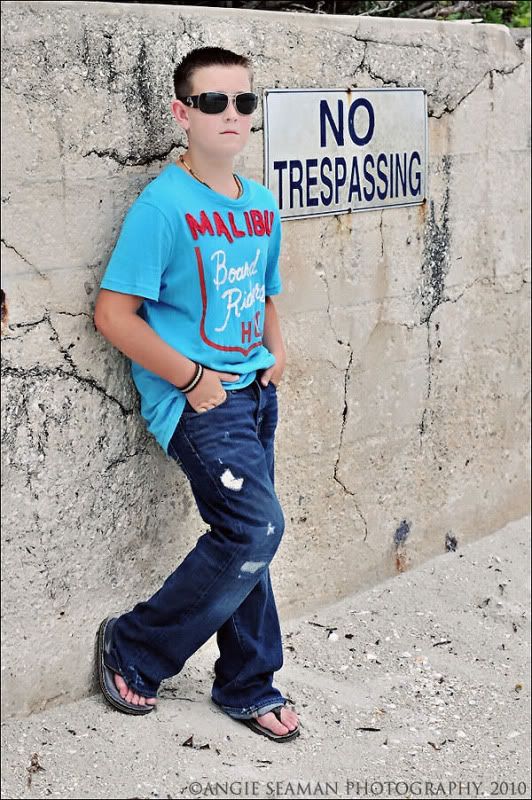 Of course you know how well I follow trespassing signs when I have my camera in my hand. What fun is it to follow the rules? I scouted out some new locations in a few back alley's I found recently. Can't wait to share the shoots from there. The joys of scouting and then shooting in those locations without ending up in jail is always a plus. It's also an adrenaline rush. :-0
Hope everyone had a great 4th of July. We stopped by the fireworks show at the beach late last night. Another perk to living down the street from the sea shore. For now, I'm off to enjoy another day vegging out. We were up way too late last night watching "Remember Me" again as well as the movie "The Shooter" with Marky Mark. Two awesome films. However, I'm paying for it today. This pregnant Mama is dragging like a zombie. Apple TV is going to e the death of me one day. It just makes movie going way too easy and far too convenient. PS...Just a week and a half until we find out what we are having. Boy or girl. What is your guess?
Much love, Angie
Labels: beach, Brennen, Naples, Naples Florida Children's photographer, ocean, The B-Ster