LUCKY #7 - HAPPY BIRTHDAY SWEETNESS!
Seven years ago today, at 12:21pm on June 18th, she entered our world.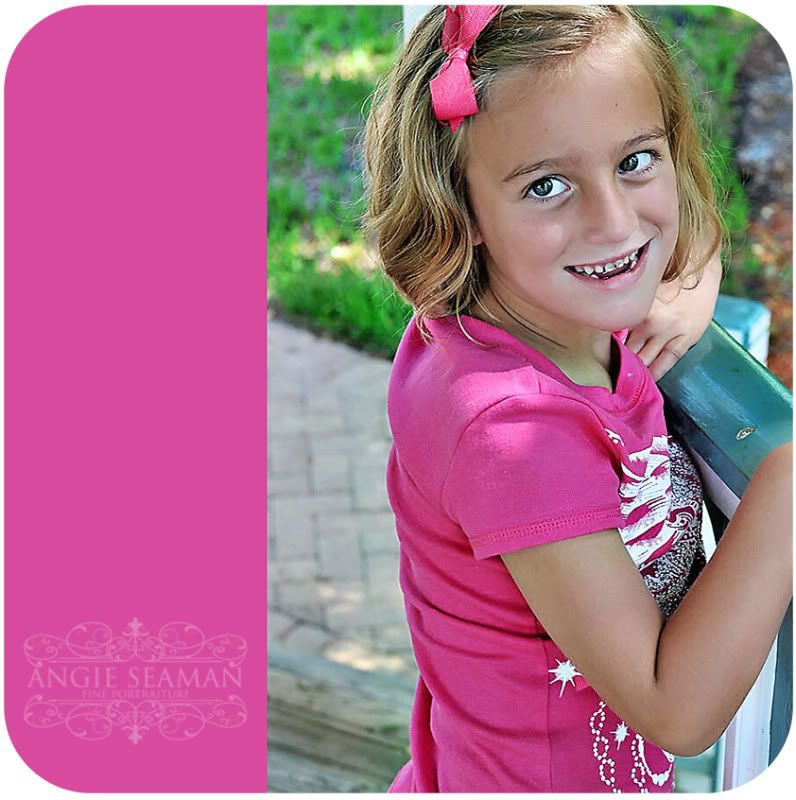 I can remember being irritated with the one OB nurse who couldn't get my IV inserted properly. After repeated pokes, blood everywhere, blown veins, etc., I began to feel that feeling of faintness like I was going to pass out. Things in the room starting look black. I was seeing spots - slowly loosing all reality. My blood pressure dropped on a whim and I was going. After a bit of praying, the nurse finally got another nurse once I assured her I was ok with her getting a different person to try sticking me. They eventually succeeded and in went my IV as it should have. The bed rails were then raised and I was in slow motion as they wheeled me back to the operating room. Even though it was my 2nd c-section, I remembered how awful the first one was and I was a nervous wreck to go thru it all again. Thankfully, my doctor back home in Indy was one that I trusted with my life - 10 times over again. He had seen me thru my miscarriage, been very attentive in making sure it wouldn't happen again, then delivered Brennen like the text books read and was now getting ready to deliver my daughter, Kenidi Grace. I had been thru a lot with this doc and I knew he was fully capable of handling himself under those O.R. lights. Just the other day, I had my new OB comment to me on what a superb job my previous doc had done with my previous 2 c-section scars. The new doc told me that the one line was done in complete precision with the 2nd - never revealing to the human eye that I'd ever had 2 cesareans. She commented on how little and precise the cut was and what a stellar job he had done. I shook my head with complete confidence and said..."I know. He sure did."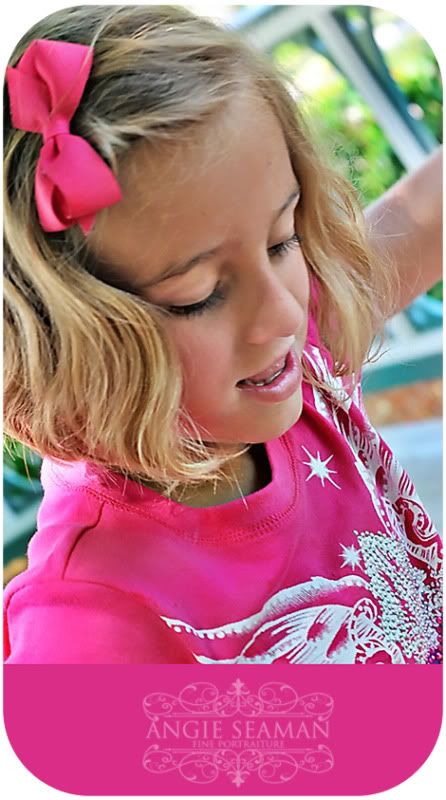 Within maybe 2 minutes of my doctor confirming to me that he had made the cut, he said..."We've got a beautiful baby girl here." And there she was. All 8lbs. 5oz. of her. She had a head full of dark black hair and golden brown skin. Four and a half years after giving birth to Brennen, he was now a big brother. And her a little sister. To this day...seven years later...they are still inseparable. Yes, they have their moments like most siblings but they share a special bond that reflects in everything they do. If I had a dollar for every time someone commented on how good they are with each other, I'd be rich. God has blessed us with two amazing children.
As I stare at her each day, she exudes inner and outer beauty like nothing I've ever seen. I watch her from afar and think to myself..."Where did she get this beauty from?"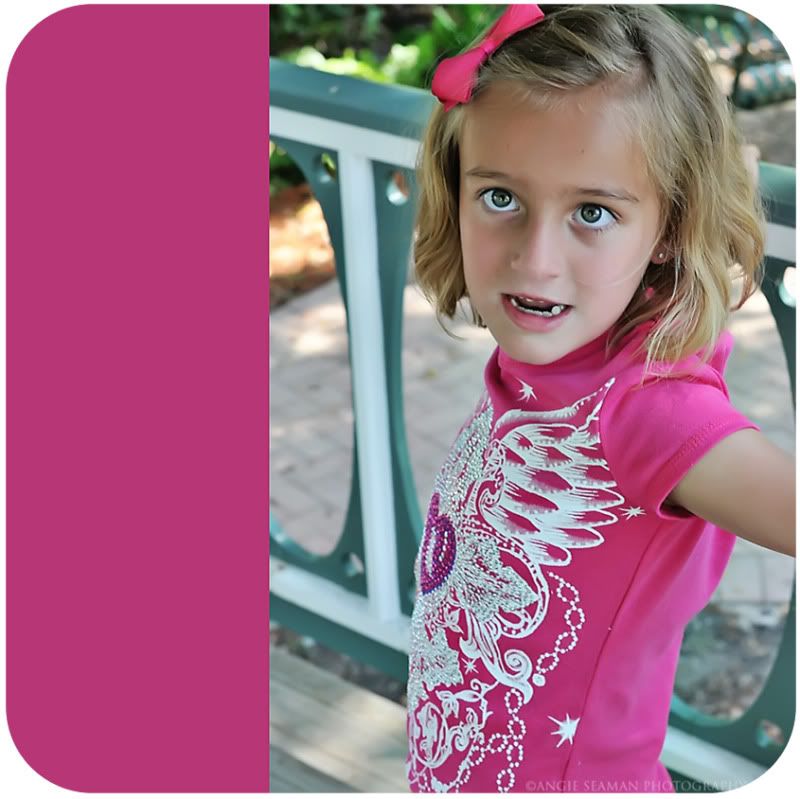 I'm her Mama and I'm biased. In my eyes, this seven year old child is gorgeous inside and out. Through and through. Her eyes are the window to her soul. Her eyelashes are so unfair. Brennen's too. Where did they get those from? They didn't come from Brent or myself. I still tease them and threaten to cut both of their eyelashes off (Brennen and Kenidi's) in their sleep and glue them to my own. LOL! She has two freckles side by side on her belly. I smile each time I see them. They are like two twins. When she runs, I joke and say how much I love the way she runs like a fairy - with both hands up in the air near her shoulders and how she prances like a true princess would. I love her hair. It's stunning. She wakes up out of bed with the most gorgeous locks - so easy - so natural. Her Grandma said the other morning how beautiful her hair was. Each person we encounter asks about her hair and where we have it styled. And you know you've got a good thing when each stylist in the salon oohs and awes over your tresses. She is blessed.
Who would've ever guessed that our lives would have changed the way they did 7 years ago? I could have never imagined what was in store for our world when she was born that afternoon. All the good and all the bad. Even with all of her medical issues and her disabilities, we are blessed. She is blessed. There was a day when we thought she'd never be able to sit up on her own. She did. There was a day when we thought she would never be able to muster the strength to crawl. However, she did. There were days when we were almost positive she might never walk on her own. Two and half years into her life...she took those steps and has taken them consistently ever since. There were times when we thought she'd never be able to coordinate her tongue, her mouth, and her brain in order to articulate words and attempt to speak. She once again proved us wrong. She does talk - in the best way she can - and that is plenty good enough for us. We look forward to her speaking in full sentences one day and we look forward to her being potty trained one day. And like I feared she might not do all of the other things I mentioned, I look forward to the day when God can heal her of her seizures - enough to bless her with a drivers license. I look forward to the day when she goes to her high school prom. I look forward to the day when she can grow up and prove me wrong again by getting married and even having children of her own. I know all of this is possible because she shows me each and every day how strong and how driven she is. I also know it is possible because I truly believe with all my heart that God holds her hand and leads her thru her valleys and crawls with her thru her trenches every second of every day. I know he is there with her in moments when she jumps for the first time or in moments such as when she learned to first step up onto a sidewalk curb and then again when she finally got brave enough to step off the curb as well. He's there with her and with us. We are blessed. She is blessed.
Seven years to the day and here we are. In 5.5 months she is going to graduate from being the little sister to being a big sister. We blinked and life unfolded. We blinked and she grew up. I can't believe she is going to be a 2nd grader soon. Like with Brennen, the time has just flown by. I love this girl with all of my heart. She has made me a better person, a better mother, a better daughter, a better friend. She has shown me unconditional love in ways I never knew existed. She has tested my patience and taught me patience all at the same time. She has her Daddy and her Grandpa Tony wrapped around her little finger just as she does me. She leaves a lasting impression - good and bad - with every place she visits. She's 7 today. The lucky #7.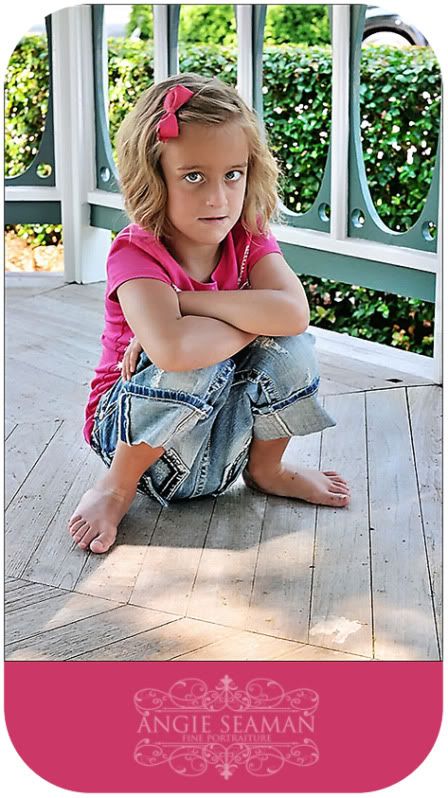 Happy Birthday Kenidi. Mommies lovie! You are the light that wakes us in the morning and the stars that put us to sleep at night. You are the sunshine in our rainy days and the color in our gray moments. We love you with all our hearts and can't wait to help you blow our your birthday candles tonight. Oh and Mommy can't wait to eat "chocolate cake" with you too. Thank you for giving me an excuse to stuff my face with cake and ice cream. :0) We love you short-stop.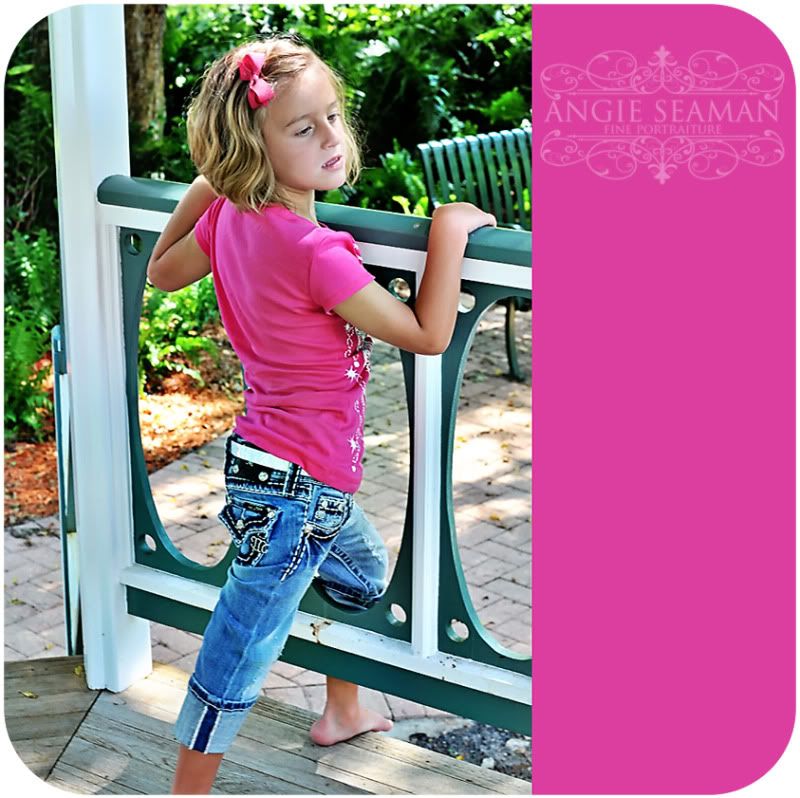 Hugs...Mommy, Daddy, and Bubbies.

PS...Happy Birthday to my wonderful step-Mom, Cathy, today too. She shares the same birthday with Kenidi. Hope you have a superb day Cath. We love and miss you so very much!
Labels: 7th birthday, Happy birthday Kenidi