FROM DISSAPOINTMENT TO WHERE DREAMS COME TRUE
Sometimes life really SUCKS! Just keepin' it real. I know you guys yearn for realness on here so I'm giving it to ya today. Front and center. And many times, life is full of dissapointments and complete let downs. The key to those moments is how we choose to deal with them.
In a nut shell, the bad news is...our Turks and Caicos flight/trip had to be canceled & postponed at the very last minute yesterday. The good news is...Brennen's ear infection is getting better as the antibiotic seems to be helping now. Therefore we decided on a whim yesterday to hop in the car and drove North 2.5 hours for this destination pictured below instead.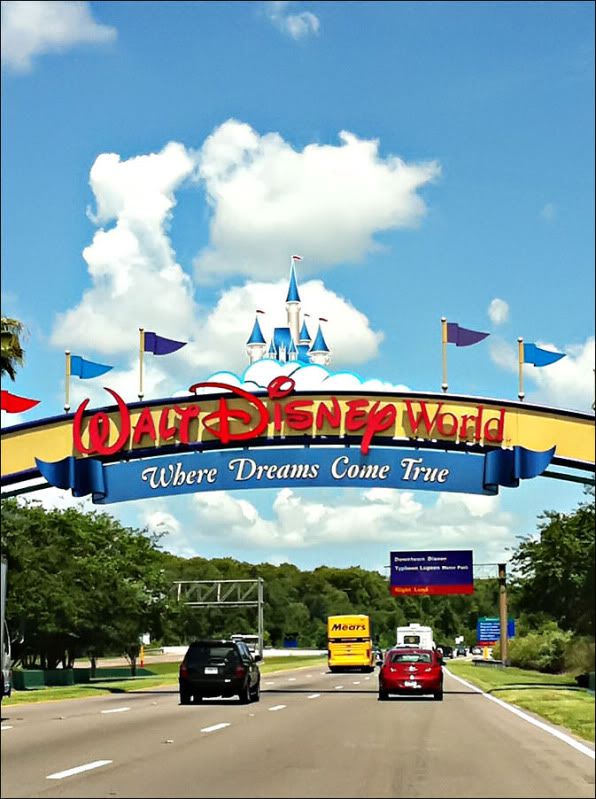 (Photo taken with Brennen's new iphone4 camera)
It's definitely no Caribbean island like Turks but it sure is fun and I NEVER EVER thought I'd say that out loud about Disney. I was never a disney lover - ever. The kids are having a ball and so am I. It's definitely hotter than blazes but the hotel pool and the park books (Blizzard Beach and Typhoon lagoon as well as the Aquatica at Sea World fix all that hotness real quick.
We are hoping to reschedule our Turks trip within the next few months but for now I'm off to enjoy what could have been a really sucky birthday weekend had I let the whole ordeal steal my joy. Thank goodness for the perks of living in Naples and only being 2 hours away from the most magic place on earth. Until we return...
Angie
Labels: Disney World, Orlando, vacation