RANDOMNESS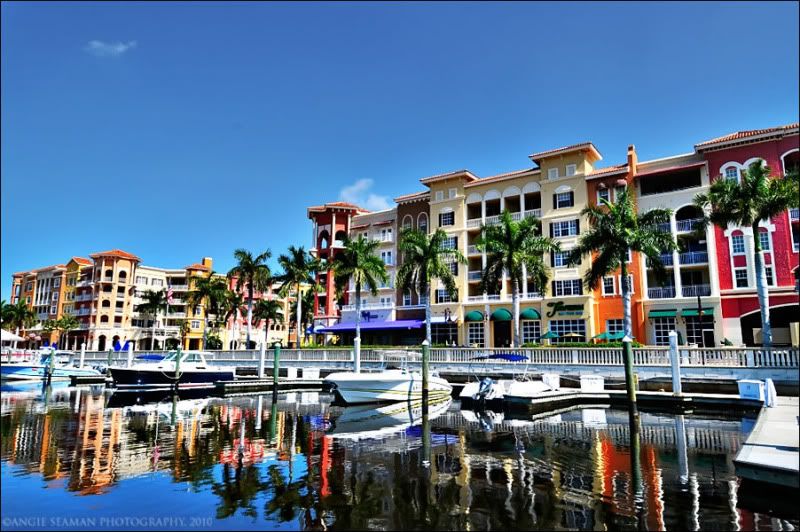 This is one of my favorite set of docks here in Naples. I love nothing more then to get out and walk boat docks down on the water with my camera in hand - anywhere - here in Florida. There is just something so peaceful about being near the water and the beautiful boats, rather at a marina, a large dock, etc. The boats shown in this shot are tiny tiny compared to the big yachts we see parked at some of the area marinas. I still have some photos to share with you from last week when Brennen and I went exploring at one of the larger docks that houses MASSIVE yachts on the water. They are stunning boats and leave me walking around with my jaw on the ground because I'm so amazed at their interiors, their private diving boards off the back, the sun decks up top, and the full fledged garages underneath them that house their "smaller boats" and wave runners. Amazing - simply amazing!
Either way, this is one of my favorite dock areas not for the boats necessarily but because of the bright and vivid colors as well as the cabana bar on the water. Everything about it screams beach, Florida, the tropics, and total fun in the sun. Even though I'm not a drinker, I love seeing everyone perched atop their bar stools next to the bay here at Shane's cabana bar. The backdrop in front of Shane's bar is all of those colored buildings you see in the first image above and in this shot below.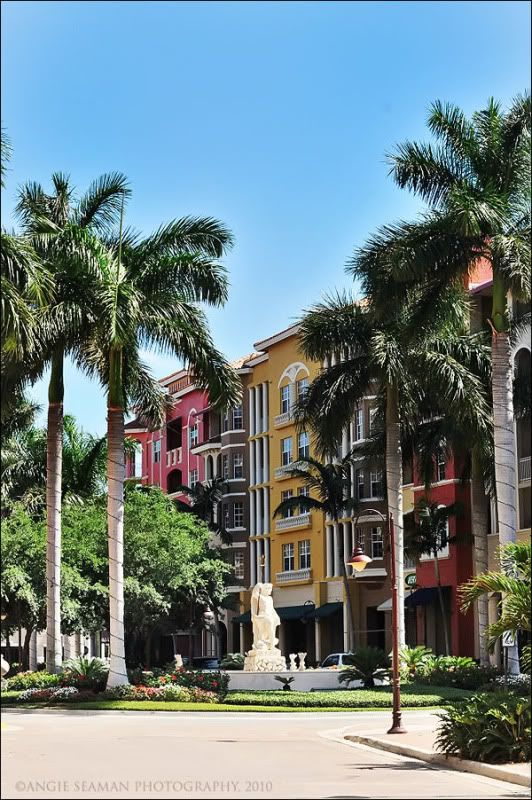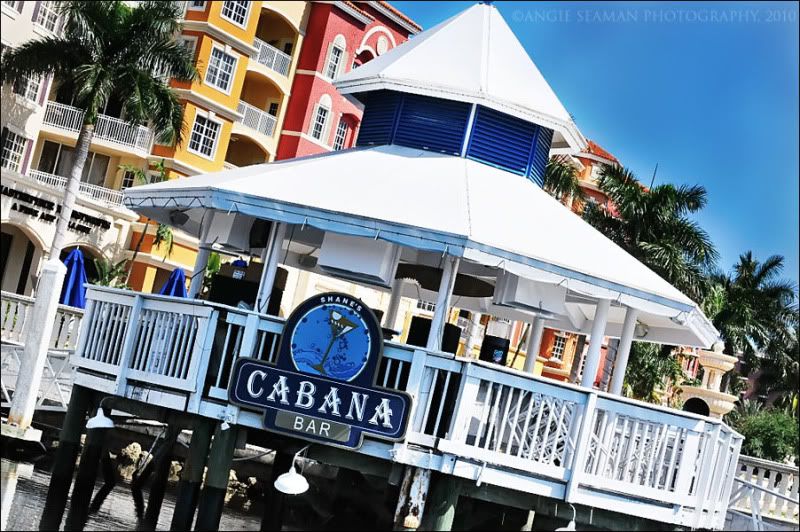 There are great shops, condos, and restaurants such as "Tavern on the bay."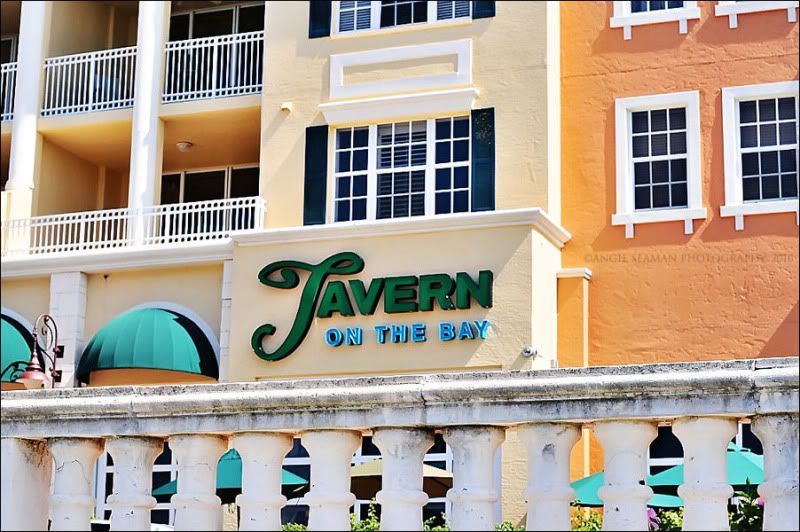 The whole place just makes you smile and totally causes you to forget real life.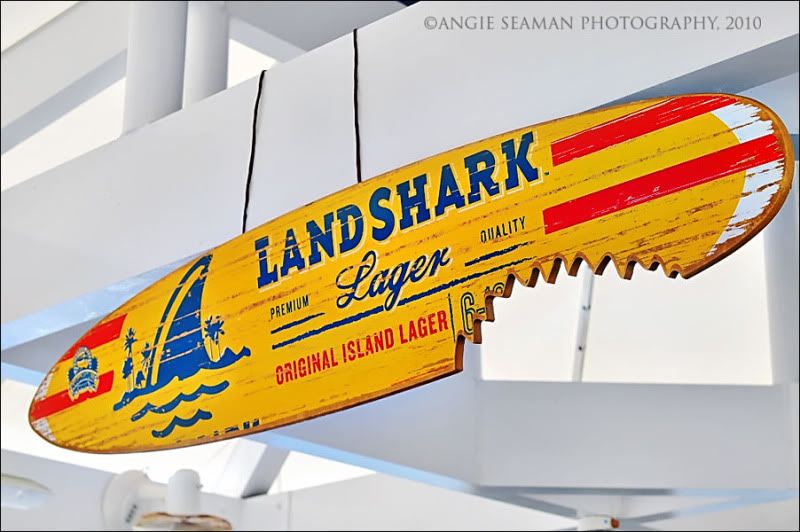 As for our regular day to day news...not a whole lot going on. Still battling the sickies and praying for one step to get in front of the other hour by hour. The migraines have subsided somewhat and now present themselves in a dull headache fashion. Maybe someday soon all of this will seep away like a bad dream in the night. And hopefully some day soon the agony of it all will result in a beautiful outcome. Aside from all of that, I've just been trying to keep up with jewelry orders and the day to day routine of life.
As for Kenidi news, she was asked to ride her therapy horse (Dotty) in a demonstration for the United Way last week. She rode in front of a group of United Way executives and I couldn't have been more proud of her at that moment. As she climbed off her horse, she hugged her and gave her the usual kiss that she always does. Needless to say, her and her little pink cowgirl boots really worked that crowd. She ROCKED that arena like she had been birthed in that environment from day one. Kenidi has an amazing connection with her horse and because of that we are so pleased that the stable has asked her to come back and ride thru the summer. We were so worried that she was going to have serious withdraws from her horse while they break for the summer there at the stables. Needless to say, we were so grateful when they called and told us they were opening up some riding opportunities thru the summer for a select few kids and wanted to know if Kenidi could participate. Of course we said "YES!" And in other Kenidi news...I had to chuckle when speaking to her teacher this morning via phone as she proceeded to ask me who does Kenidi's hair. Kenidi has never lacked compliments when it comes to her hair. She has a specific cut that she wears really well. I'm always telling her how jealous I am of the way her hair lays. It's just gorgeous. I'm very particular about the cut she has and I know how it should be done and done right. Some stylists make the angled bob look like a mushroom cut if you aren't careful. I've worn the style long enough myself to know when they cut it good and when they cut it so bad that it appears to be just a hot mess all the way around. It takes a skilled hair dresser to get Kenidi's hair correct and when they do, she owns it and owns it well! Of course I am waayyyyy biased because I'm her Mom. :) Luckily, we stumbled upon Alanna Burke at Salon Bamboo when we first moved here to Naples. When approaching a new salon, I always ask..."Who do you have that does a great angled bob cut?" Luckily her salon referred us to her. We adore her and are so thankful for her mad skillz. Apparently Kenidi's teacher/class aides think that Alanna pretty much ROCKS in the hair department as well. :) So, if you need a fabulous stylist in the Naples area, go see Alanna. She won't disappoint! And Brennen - well he is finishing out his last few weeks of 5th grade. His class is preparing for their 5th grade graduation. Every time I see info sent home from the school about the graduation, it reminds me that we are one day closer to him becoming a middle schooler. To be honest, that shakes me to the core and makes me a nervous wreck. I know he is ready and I'm just praying that all we've instilled in him will follow him into the middle school and that he will continue to do well, make good choices, and choose friends that have similar morals and values. Oh and that his "mouth" doesn't get any "mouthier" than it already is. LOL! Wishful thinking??? No really, I'm excited for him but as his Mom, I'm shakin' in my boots. God and I have had some deep conversations lately in regard to middle school and keeping Brennen on the up and up. I pray the big man upstairs is hearing my frantic prayers. :)
Unfortunately, Florida schools go all the way up to June 10th before they let out for the summer. Therefore, we have a few more weeks of what we view as "normalcy." After that, it is days spent sunnin' at the beach, cruising the lazy river at the local water park, some new travels, and so on. I'm looking forward to being able to sleep in and get up at a decent hour rather than the crack of dawn every morning. I'm mainly just anxious to have both kids home all day so that I can soak the both of them in all summer long. We have great plans for the summer and I can't wait to embark on some new endeavors as a family.
I'm gonna sign off for now as I watch the end of American Idol tonight. I'm keeping my fingers crossed that my season prediction, Lee DeWyze, will once again reign true and that he will take home the Idol win next week. Great guy. Incredible voice. Extremely humble character. Love his relationship with his Dad and his parents in general. Just love him period! GO LEE! You got this!
Enjoy the rest of your week. Much love, Angie
Labels: Bayfront, Florida, Lee DeWyze, Naples, randomness, Salon Bamboo, Shane's Cabana Bar