MY SIDE KICK, MY NEWEST FASHION ACCESSORY, & PRAYERS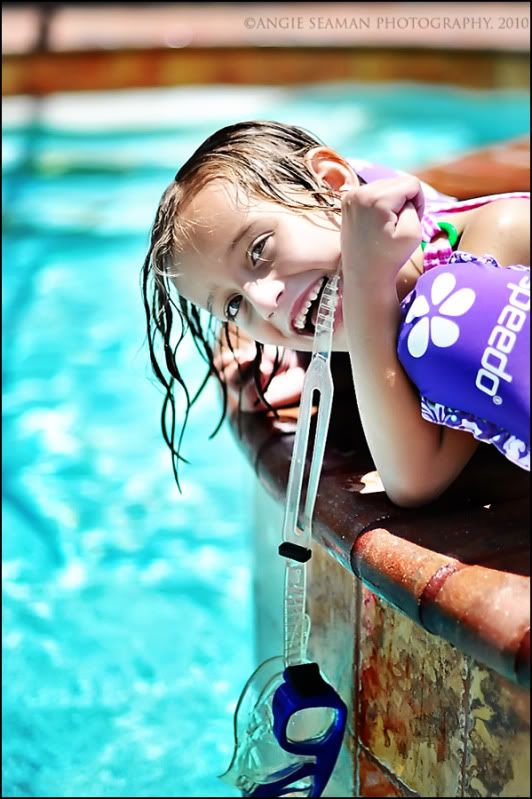 I love this girl.
She has been giving her teachers and bus driver a run for their money lately so I feel for them. As her Mom, I'm used to it. Thankfully she has patient aides and a wonderful teacher at school and her bus driver and his aide are just as patient. Unfortunately her teacher is leaving and changing schools after this year so we won't have her again next year. BOO! Kenidi can't catch a break when it comes to keeping the same teacher two years in a row - anywhere. I hate that for her. Either way, I adore this child and her smiles. Brent calls her my little side kick or my little buddy. She follows me like a duckling would follow their mother. She snuggles with me every chance she gets and I am madly in love with her affection. Her world is soon to be "rocked" and I pray she handles it well. I've found myself in recent weeks trembling with fear as I envision how she will soak it all in. I've found myself with tears rolling down my cheeks as I ponder how her huge heart will process this soon to be newness in her world. With her inability to communicate as a normal 6 year old would, I'm unable to sit her down and simply talk thru feelings with her. I'm not able to explain how such surprises and blessings will one day be a priceless gift to her as well. One thing I know for sure though is that God is good and he will hold all of our hands thru the "rocking" of her world and thru all of the newness in general.
Speaking of rocking ones world, the heat here in Florida has been rocking mine. In regard to really insignificant news today on the blog or a very cheesy segway (sp?)...I carry a bottled water with me 24/7 now just for the fun of it. It's my new fashion accessory. LOL! I think I've consumed more water in the past couple of months than I have in all of my almost 35 years of life. No joke! I could seriously float away into the Gulf of Mexico without any need for a flotation device. Water has become our best friend in this house in recent weeks.
Lastly, I'm calling on my prayer warriors this morning. Please think of us around 10am today. We have a BIG and very important doctor appointment today. I'm praying that God has his hands in the results of this appointment and that I can rest a bit easier for a while. I'll explain in further detail once the appointment is over. I'll most likely update you tonight or tomorrow with an explanation. In the meantime, will all of you who continue to pray for my family - lift us up today in regards to healthy months ahead? I'd greatly appreciate it if you would. I know there are tons of you out there who always have my back when it comes to prayers and thus why I feel so comfortable asking for them today. Until tonight or tomorrow, thank you. Thank you, thank you, thank you!
In him, Angie
Labels: bottled water, doctor appointment, Kenidi