LUNCH DATE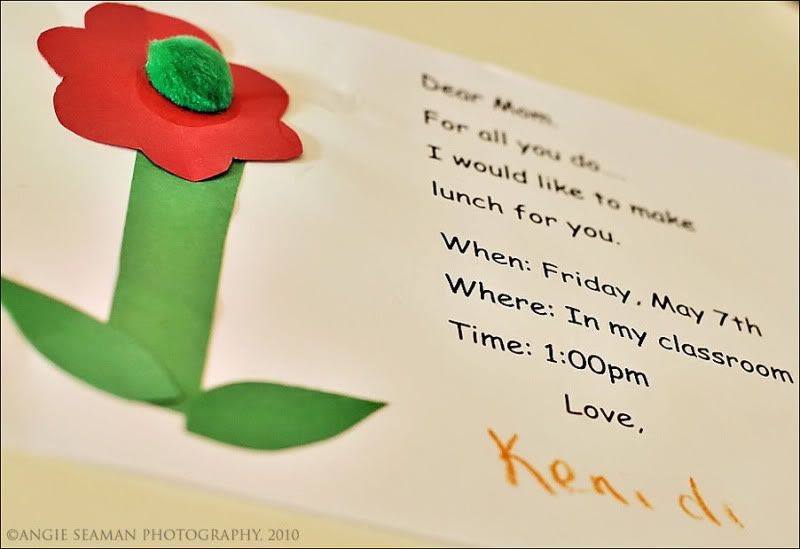 As you can see, I have a lunch date today. Kenidi's class has invited their Moms in for a Mother's day lunch. How fun! I'm eager to see what all they've whipped up. I just enjoy seeing her little classmates and watching everyone interact with one another. Each time I spend a day in one of her classes, I am reminded how phenomenal her teachers and aides are that work with her on a daily basis. These special education teachers are nothing short of amazing. Her bus driver and the bus aide are the same way. They all endure so much on a daily basis with these kiddo's and yet they continue to love them like they are their own. We are so blessed by the wonderful people that have always been a part of her life.
I spent the morning out shooting today and boy was it a hot one. The heat index in Naples, Florida has been around 103/104 degrees in recent days. I was sweating like a dirty pig by the time I was finished but boy does photography fuel the soul on days when you are lacking the extra umph! The heat has taken its toll on me recently so I don't go anywhere far from water lately. :) And speaking of that, Brennen's football league has come to a close for the Spring season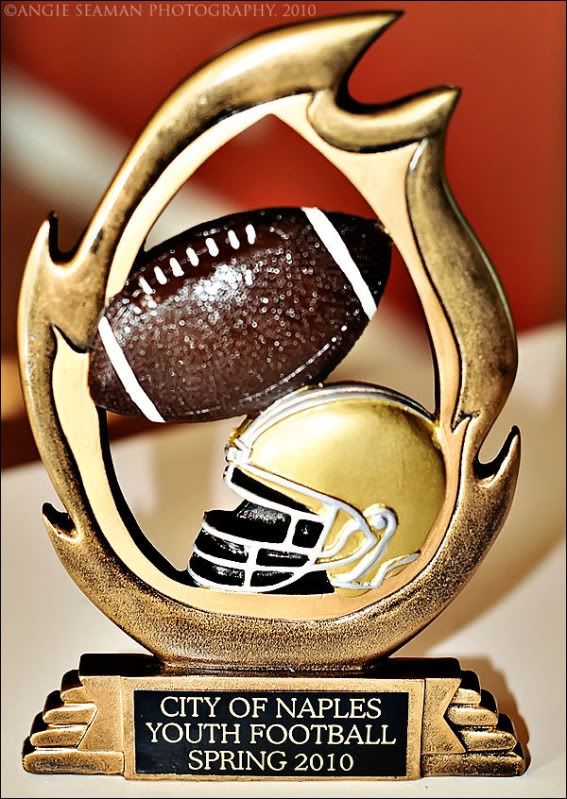 I'm grateful that the league is over because I felt so bad for those boys playing out in this Florida heat. It made me a nervous wreck. Therefore, he is done until basketball begins in the Fall again. Kenidi has 3 more weeks of horse therapy and then she is off for the summer too. All of the activities that keep us on the run are coming to an end. We are all very much ready for a summer break for sure. There is a really cool water park close to our house and I'm guessing that we might do a season/summer pass there and spend most of our summer days off there during the week. Kenidi will love it. And then on other days, we'll be vegging by the pool at home and just chillin' together or headed to the beach and catching some gulf waves by the sea shore. Fun stuff!
For now, I'm headed out the door and over to Kenidi's school for the Mother's Day lunch. I hope each of you have a phenomenal weekend and a very relaxing and blessed Mother's Day on Sunday. Hugs...Angie
Labels: 2010, Kenidi, Mothers day