THE COLORS OF NAPLES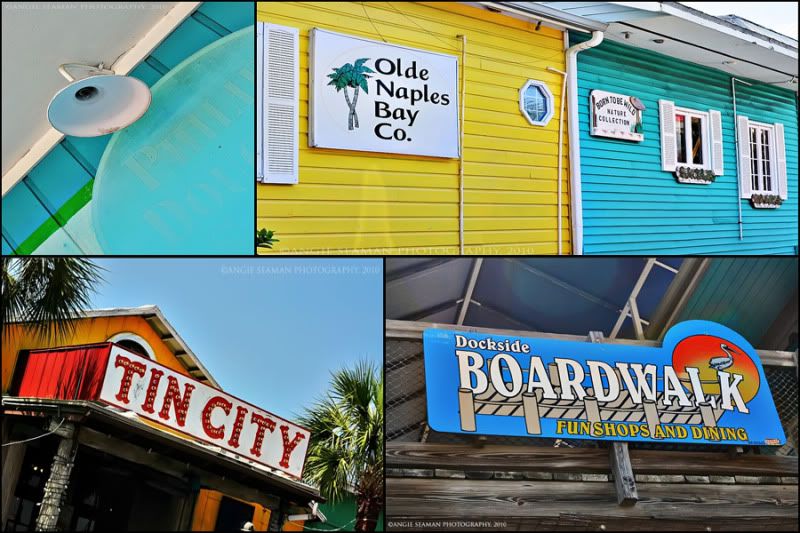 I drug my sloth butt out of the house this past week and made myself do some shooting. It was hot as blazes here in Florida but the "high" I got from being out with my camera helped cool the soul like an air conditioner and a fresh blue raspberry snow cone would on a hot summer day. I needed it - in a bad way. I took frequent trips back to my vehicle for water bottle breaks but I managed to capture some of the tropical color here in the Naples area on that day.
Many people have asked me to describe what I love most about being a full time resident of Florida now. They want to know the pros and cons between living in Florida and living in my home state of Indiana. Aside from being down the street from the beach, the first thing that comes to my mind when I explain the differences between living in the Midwest and living in the tropics is color. There is just so much color bursting from the seams here in sunny southwest Florida. Whether it is the plants, the flowers, the beautiful island style homes, the color of the sea on any given day, the cotton candy colored skies as the sun sets each night, the bright orange hues as the sun rises each morning, or the color of the businesses that line the streets...it all exudes color - and LOTS of it!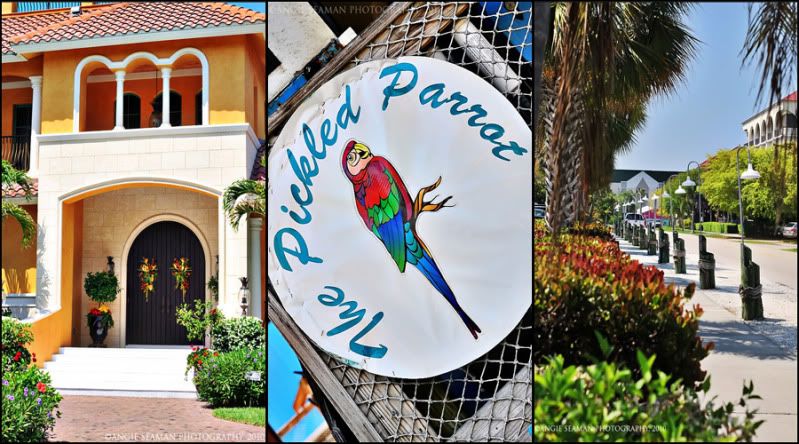 The vibrant colors and the sunshine that beats down here everyday is what allows you to feel "alive." You walk out the door and can't help but smile because every little thing just POPS with color. I find that it all literally jumps out at me. Don't get me wrong, Indiana has some beautiful flowers that bloom in the spring and everything begins to green up again at that time. However, Indiana doesn't BURST with color. Living in the tropics, snakes/gators, and all...reminds you that life should be full of zest and umph. Without color, life is blah for me. My photography is based on color and my AGD designs are always based on color as well. Therefore, living in an area like Florida really suits my fancy because it drips color from every possible angle. My soul needs color just like it does chocolate and guacamole dip. LOL!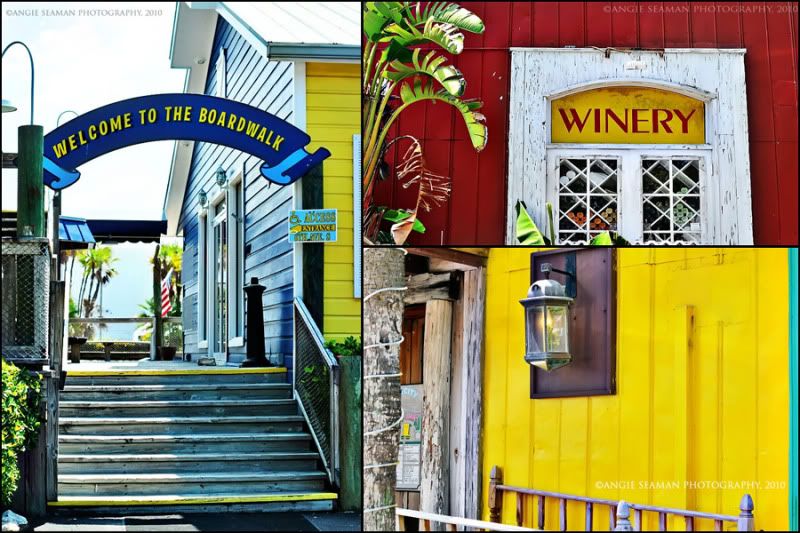 I also love how the beach life in this city leaves a trail of everything nautical. Even some of the street lamps near tin city and the docks in town have marine lights perfectly placed for our pleasure. For a person such as myself who loves all things nautical, this is also an added plus. Everywhere I look I am surrounded by something that reminds me of the water. And since I have a total love affair with the sea, I heart that! :)
Speaking of nautical, Brennen and I went down to some of the marine docks recently and did some shooting with our cameras. I will have to share some of these massive yacht photos with all of you. Brennen and I walked around in absolute awe as we stood before these huge ships that were some peoples 2nd homes on water. It's always fun to dream and that particular outing left us full of dreams regarding sailing away into the sunset on yachts with their own diving boards, garages down below for small boats, sunning decks, etc. We were in another world and it was a blast to witness it in all of its glory. I hope to be able to post some of those photos later in the week. I'm slowly but surely getting back into the swing of movement again. My migraines are back with a vengeance and have left me hugging my pillow in the dark on many days recently. Praying for relief that is long lasting. Enjoy your weekend and again...Happy Mother's Day friends! Hugs, Angie
Labels: boardwalk, Florida, The colors of naples, tin city