REMEMBER ME
If you haven't seen the movie "Remember Me" yet, then as my friend Heidi said...RUN, don't walk to go see this movie! Karen and I went to see it yesterday since it was raining here in Florida. Had it not been for a few of my friends seeing it already, I wouldn't have been overly anxious to go watch it because the previews just didn't look all that exciting to me. Well...of course "Edward" looked all well and exciting in it but the plot line didn't show much detail on the previews. However, we went and we LOVEDDDDD it! I won't go into much information about it here because I don't want to ruin the movie for you. In a nutshell though, the movie starts out with a very violent opening which alarmed me at first. I began to question what type of movie it was going to end up being. Then, for the next few minutes of the first half, it reigns pretty simple and pretty predictable. You must stick with it though and follow it thru to the end. The end of the movie is the WHOLE MOVIE. There are many spoilers out there right now but I'm urging you not to read the spoiler just this one time. If you find out the ending of the film by reading the spoilers before seeing it, you will be so disappointed. Way disappointed! I'm usually one that reads "spoilers" because I'm so impatient. This time though, I urge you not to. I didn't and am so glad I stuck to my guns and didn't read about the ending.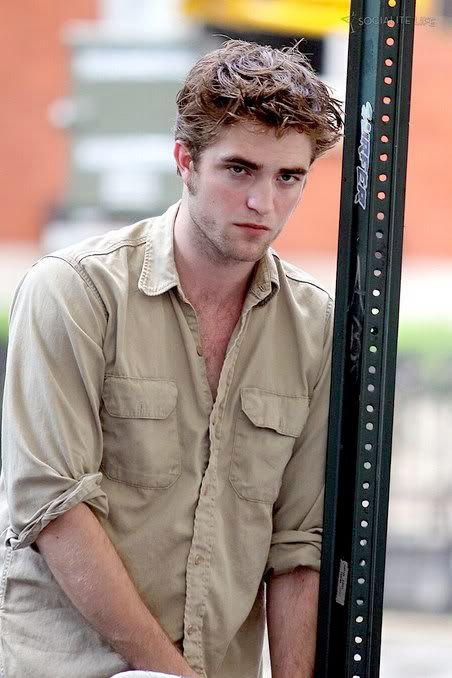 Of course Robert Pattinson (Edward) was phenomenal in this film. I was worried for him and had hoped that he would shine in this movie beings that he had been made famous by his Twilight/vampire movies. I hoped that he would prove to everyone that not only was he HOT but he has extreme talent as an actor as well. The Remember Me film proves just that. He ROCKED the big screen in a whole new way this time. Oh, and for all of you ladies yearning to see the racey romantic love scenes with him in Twilight, go see this movie - you'll definitely get your fix. LOL! There are a couple of racey moments within it. He isn't with "Bella" in these but his co-star is a great actress as well along side him in this film. For those of us who fell in love with Edward long ago and are obsessed with his very name, this movie will only make you love him more. He plays that same romantic, loving, caring, supportive, guy that he does in the Twilight films - only he is REAL in this show. He is a real guy in a real relationship and the movie leaves you wanting more and more of him yet again. For those of us who are currently and already obsessed with him, we might as well check ourselves into an institution and ask for help now after seeing this Remember me film. We are officially lost causes. HA HA!
And the end of the movie - oh the end...it totally takes your breath away. Karen and I left the theater in shock. The ending is a shock and awe ending - a true surprise twist that you never saw coming. I left feeling as though someone had hit me in the stomach with a baseball bat. I'll quote my friend Heidi again...it was epic! The ending made the movie what it was. Well and Edward too. (in this movie his name is Tyler but I personally think Edward sounds better. Has a catchy little ring to it. LOL!)
So...line up a babysitter and grab a few girlfriends this evening. GO SEE THIS MOVIE NOW! I never steer you wrong - don't wait until it comes out on DVD. See it NOW! I'd see it 50 times over again if I could. Don't pay any attention to the measly 2 stars that US weekly magazine rated it. They are nuts! In the meantime, I'm off to Coconut Point with Karen for the day. We are enjoying our girlie lunches and yummy Florida dinners. Last night we hit the watermark grill for St. Patrick's day dinner. Tuesday we hit up the SEA SALT restaurant off 3rd for a spectacular lunch. It's beautiful out today so I thought I'd show her around Bonita Springs and Coconut Point. Good times - good times!
XOXO, Angie
Labels: Edward, movie, Remember me, Robert Pattinson