HUMP DAY BY THE SEA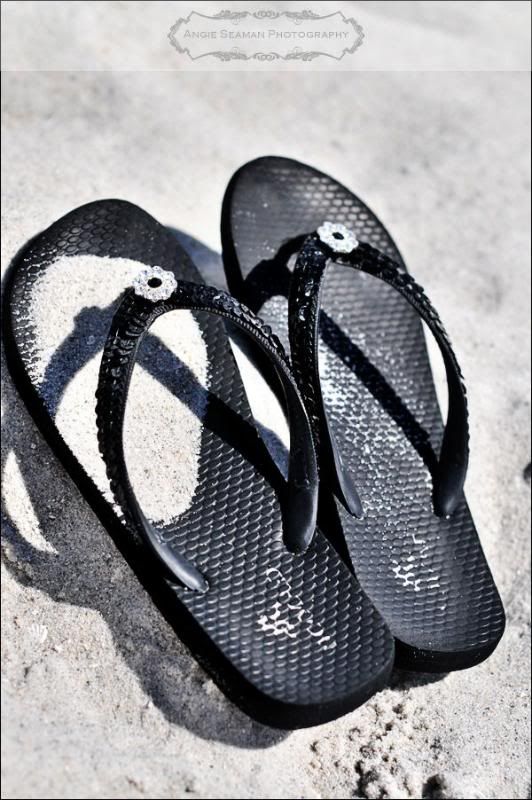 I'd love to kiss whomever invented the "flip flop." The fact that I get to wear flip flops year round now is just fabulous. It was an 83 degree beach day here in sunny Florida today. I slipped on my old, trusty, so cheap it should be criminal, rubber, flip flops and headed down the street to the beach. There wasn't a cloud in the sky and after four straight hours in untouched Florida sun, my face and body are paying for it. I seriously look like I fell asleep under a sun lamp or something. Yes, I'm that over done. Very crispy. Totally lobster like and that is a rare occurrence for me. Normally I just tan. Today was a different story. No pain no gain I guess, right? I know dermatologists across America are cringing with disgust right now. LOL!
Anywho, I took about 16 magazines with me to the beach today. Kenidi always devours my magazines that I get before I get to. I finally took the time to flip thru each one today while sugaring the sand between my toes. The pages were a bit crinkled and disheveled due to my little KG having them first but I managed. The people around me on the beach probably thought I was nuts because of the huge stack I was reading thru. Here was my "read" pile as I began finishing them. Some of my favs...(mainly photography magazines)...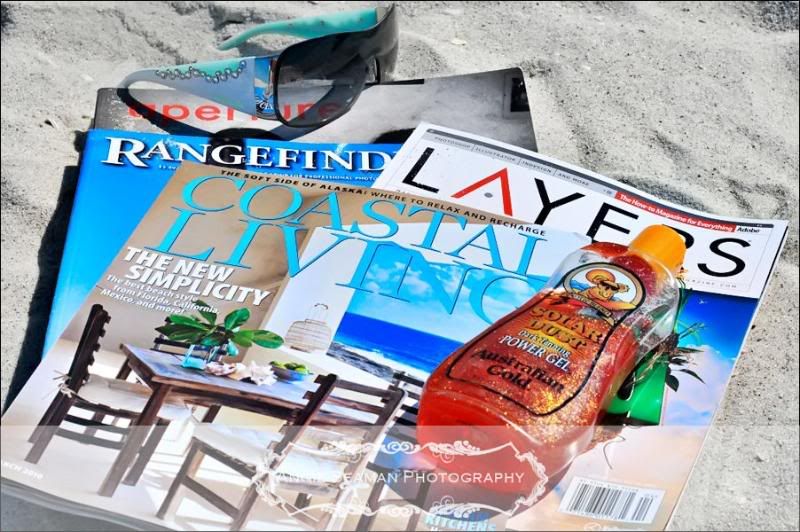 I always get asked what kind of tanning lotion I use. As many of you know, a fellow blog reader turned my girlfriends and I on to "afro-sheen" while we were all down here about two summers ago. It is a running joke amongst all of us now because we all F-R-I-E-D ourselves with it when we tried it. Normally though, I use this...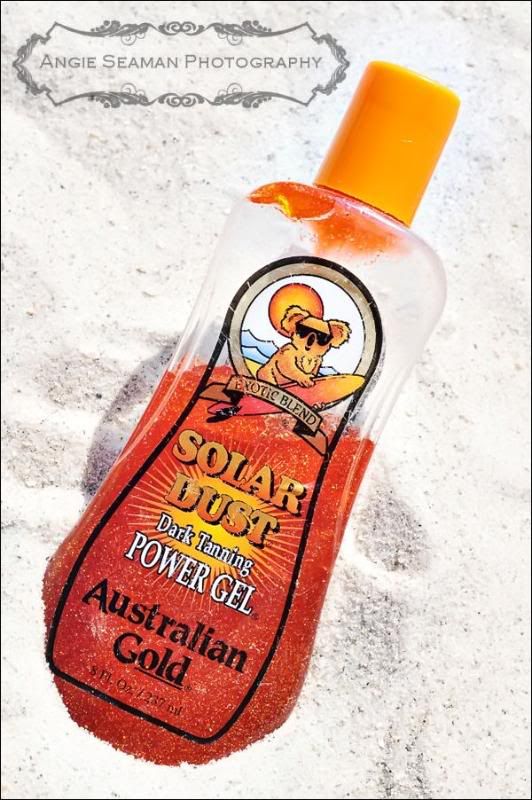 I use it along with a mixture of Hawaiian Tropic tanning oil as well. I use the solar dust (above) and then I put the tanning oil over the top of it. Yes, another concoction of mine. I know. However, it works for me. I LOVE LOVE LOVE the solar dust because if you look closely you will see that it has specks of gold shimmery crystals in it. When you apply it to your skin it leaves the flecks of shimmer on your skin and I swear that the little shimmers are what attracts the sun so much. It also looks pretty on your tan brown skin. Did I mention that I love it? Like really love it? ;) Again, dermatologists...just pretend like you aren't reading any of this. Hide your eyes. HA HA!
All in all, it was a beautiful day. Gorgeous was more like it. I spent four uninterrupted hours by the sea - destressing - catching up on my reading - attempting to whittle down my inbox and return some emails as well as made much needed phone calls that were on my to-do list. I enjoyed the sounds of the seagulls, the lapping of the waves, and the sand crystalizing on my toes. I took today to go to the beach because they are calling for rain over the next two days here. I had to get my weekly fix in. In the meantime, I'm preparing for a house guest from Indy next week. That's right...one of my dear friends and my sewing employee, Karen, is coming in to stay with us from Tuesday thru Saturday. You guys have heard me talk about Karen here on the blog before I believe. I'm so very excited. I can't wait to show her around town and soak up some more rays together on the beach. Good times!
For now, I'm off to hunker down and get ready for the Orange County housewives reunion show. Oh yeah...bring out the claws and let the cat fights begin. Until the next post, have a great night. XOXO, Angie
Labels: flip flops, hump day by the sea, magazines, sunglasses